Countries Sending Athletes To The Rio Olympics Are Surprisingly Chill About Zika
Most countries contacted by BuzzFeed News said they weren't particularly worried about Zika compared to other mosquito-borne infections.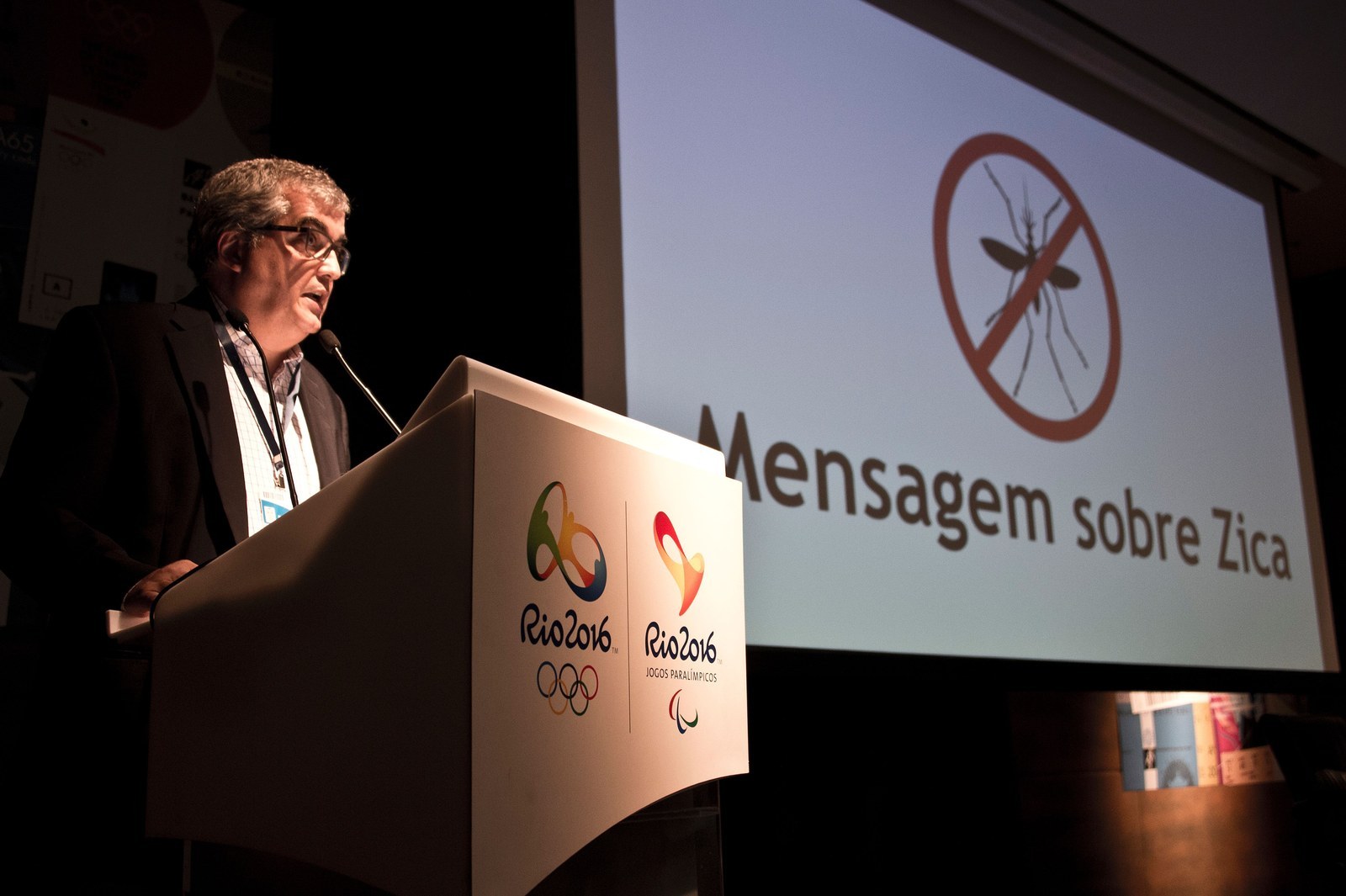 Even as countries around the Americas enact emergency measures to address the Zika virus, Olympic delegations worldwide remain calm about the threat of Zika to their athletes and staff.
Earlier this week, the World Health Organization (WHO) declared Zika a Public Health Emergency of International Concern (PHEIC), galvanizing an international response and prompting Brazilian President Dilma Rousseff's Chief of Staff to warn that pregnant women should stay away from the Olympic Games, to be held in Rio de Janeiro in August this year.
The virus, which is transmitted via mosquitoes, is currently thought to cause a birth defect known as microcephaly when pregnant women become infected — but scientists have yet to prove the link conclusively.
The committee organizing the Games in Rio has remained upbeat, stating at a press conference on February 2 that "this battle can be won" and the Games will move forward as planned.
A number of countries contacted by BuzzFeed News were sanguine about the situation, stating that while they were still gathering information about the virus, Zika was the most mild of the mosquito-borne infections prevalent in Brazil, and not a cause for particular concern. Eunjin Kim, a doctor with the Korean Olympic Committee, simply said they would be giving guidance to athletes about "all endemic diseases including Zika.
Caribbean delegations in particular pointed out that the virus has been identified for decades — it was discovered in Africa in 1947 — and indicated that they did not view it as particularly aggressive threat compared to other diseases.
Frances Lee, Deputy Secretary General of the Chinese Taipei Olympic Committee, said their delegation would be sending a group of 40 personnel including doctors to Brazil later this year to inspect the venue and talk to the organizing committee about a range of topics, including Zika.
Most delegations told BuzzFeed News that they were awaiting guidance from their home countries' health ministries before announcing any measures, but also expressed confidence in the organizing committee's response, saying that the International Olympic Committee was keeping them well-informed and had experience handling such a crisis, pointing to the 2014 response to Ebola during the Nanjing Youth Games. Jose Romasanta, Spokesperson for the Filipino Olympic Committee, said during an interview with BuzzFeed News that "everyone is doing the best they can."
Some remain doubtful about the connection between Zika and microcephaly altogether. Steve Stoute, President of the National Olympic Committee of Barbados, dismissed the link when he noted that "the only country where Zika has affected babies is Brazil." (There's some debate over whether that's actually the case or not.)
According to the WHO's website, a PHEIC declaration is meant to focus global attention and provoke a unified response to a threat that is "serious, sudden, unusual or unexpected" and "carries implications for public health beyond the affected State's national border." In the case of Zika, about which very little is known, the declaration will in theory expedite research for a vaccine, pathogenesis, and treatment.