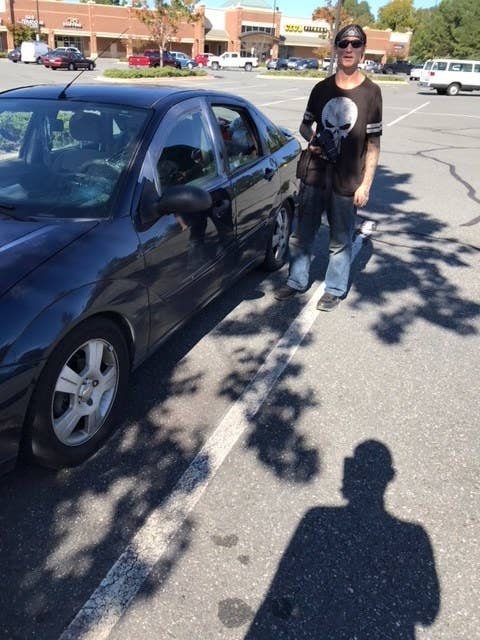 A black Republican campaign volunteer was allegedly threatened and harassed by two white men and a white woman at a polling station in North Carolina on Wednesday.
Derek Partee, a retired police detective from Nassau County, New York, wrote on Facebook that the group of harassers "called me a Nigger, Black piece of shit and he exposed his weapon."
"They said something about being a Republican and I said I'm a Republican. 'We don't give a fuck what you are nigger. You want some of this? You want some of this?'" Partee recalled in a conversation with BuzzFeed News. "It was just because I was a male black."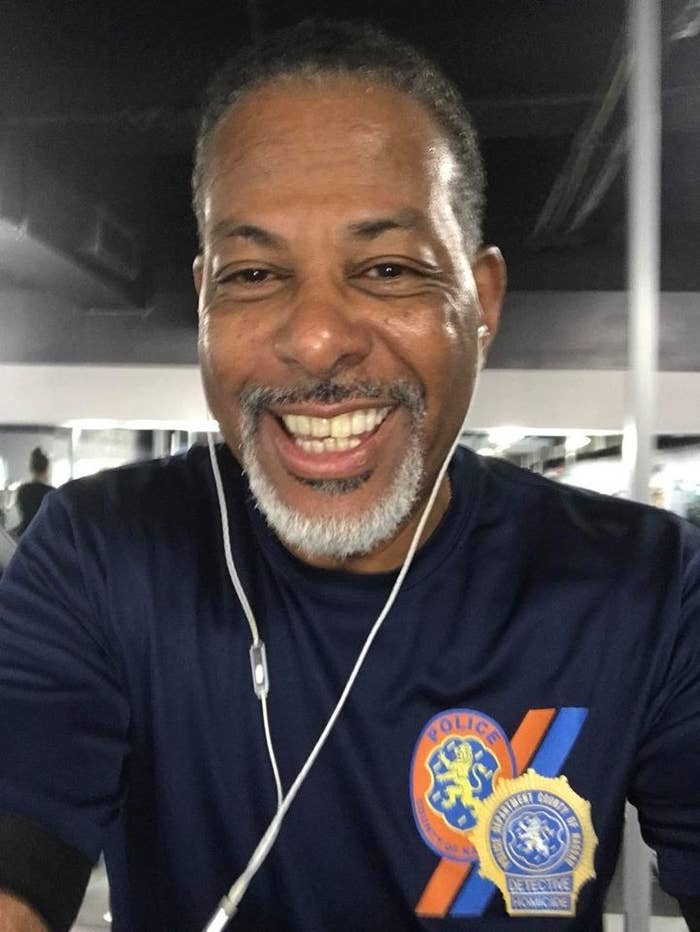 Partee said that he tried to diffuse the situation due to the "aggression, the anger, and just being outnumbered."

At this point, he hadn't yet spotted a gun that the man had holstered. But then, "I see the weapon, and now I'm in fear of my life."
Pictures that Partee shared with BuzzFeed News show one of the men wearing a shirt with the logo the Punisher, a comic book character that has been associated with the alt-right, as well as military and police. An altered version of the Punisher logo also appeared during the white supremacist rally in Charlottesville, Virginia, in 2017.
"I think they're emboldened because of what's going on in this country right now because of race relations," Partee said. "They didn't give a shit."
A 28-year-old man identified as Jason Donald Wayne was arrested in connection with the incident and charged with ethnic intimidation, communicating threats, disorderly conduct, and going "armed to terror of people." It is Wayne's fourth arrest in Mecklenburg County since March 2017 — twice for assault, once on drug charges, and most recently for the altercation with Partee.
The incident took place in the parking lot of a polling station in Steele Creek, just outside of Charlotte, where Partee had been working as a volunteer for state Sen. Jeff Tarte's campaign.
Partee believes the group may have been surveilling the location to plan some sort of attack.
"They were there for something nefarious," he said. "If not at that polling place, possibly at a polling place in Mecklenburg County or in North Carolina."
Local police will monitor Mecklenburg County's 19 polling sites with increased regularity, but won't be dispatching officers to remain on location at each for the time being. "We certainly believe at this point that this was an isolated incident," said Lieutenant Brad Koch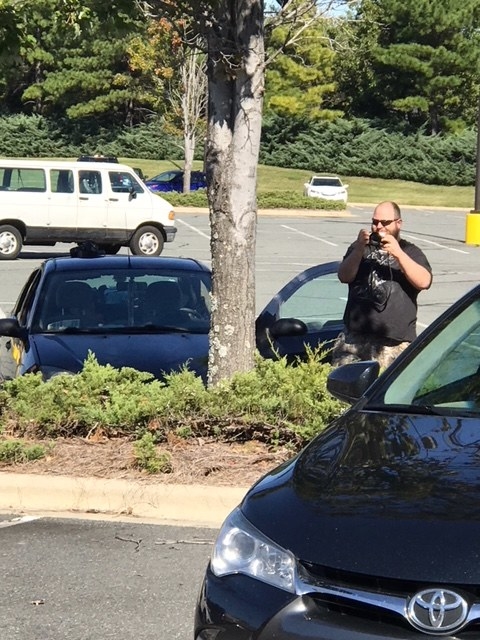 Tarte and the North Carolina Republican Party have since condemned the incident.
"We live in a brazen and bizarre time," Tarte said in a statement. "No one of any political party should ever have to be subjected to these types of intimidation and threats at a polling place."
Dallas Woodhouse, the executive director of the NC GOP, sought to distance the party from the incident, telling BuzzFeed News that "We think this is simply a violent criminal."
"I am not sure why this thug said what he said," Woodhouse added. "Fact is, he is not a registered voter in our state or any other we can find."
Voting access has become a contentious issue in recent years, particularly in Southern states that were subject to special voter protections until 2013, when the Supreme Court overturned portions of the Voting Rights Act. The 1965 law was intended to curb decades of disenfranchisement of black voters due in part to intimidation by the Ku Klux Klan and other domestic terrorist organizations.

President Trump and other politicians on the right have repeatedly raised the as-yet unsubstantiated specter of voter fraud in connection with early voting during the midterm campaign.
"All levels of government and Law Enforcement are watching carefully for VOTER FRAUD, including during EARLY VOTING. Cheat at your own peril. Violators will be subject to maximum penalties, both civil and criminal!" Trump tweeted on Oct. 20.
Partee, who said he had been a registered Republican for 46 years, called for dialogue around the issue.
"There needs to be more dialogue between our cultures, number one. And within the Republican party," he said. "To me, this is not our country. This is not the country I've been living in for the past 66 years."