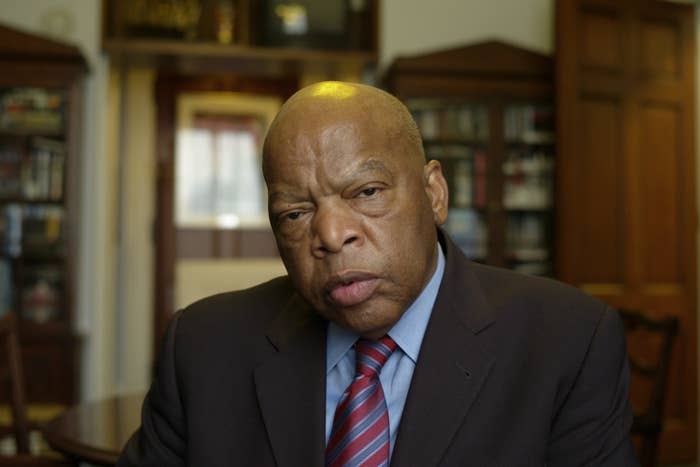 The death of Rep. John Lewis on Friday was met with an outpouring of reverence for the beloved civil rights icon, who made the fight for equality his life's work. He was 80.
"John Lewis was a titan of the civil rights movement whose goodness, faith and bravery transformed our nation," said Speaker of the House Nancy Pelosi, who confirmed his death that night.

Lewis had served in Congress since 1986, representing the Atlanta area. Throughout his career, he was one of the highest-profile members of the House, and became the longest-serving member of the Congressional Black Caucus.

Lewis announced in December that he had been diagnosed with stage 4 pancreatic cancer, but continued making public appearances and speaking out in support of causes he believed in, including recent protests against police brutality.

Prior to his career in Congress, Lewis had already emerged as a formidable figure in the civil rights movement in the 1960s as one of the "Big Six" leaders of the movement alongside Martin Luther King Jr. and others.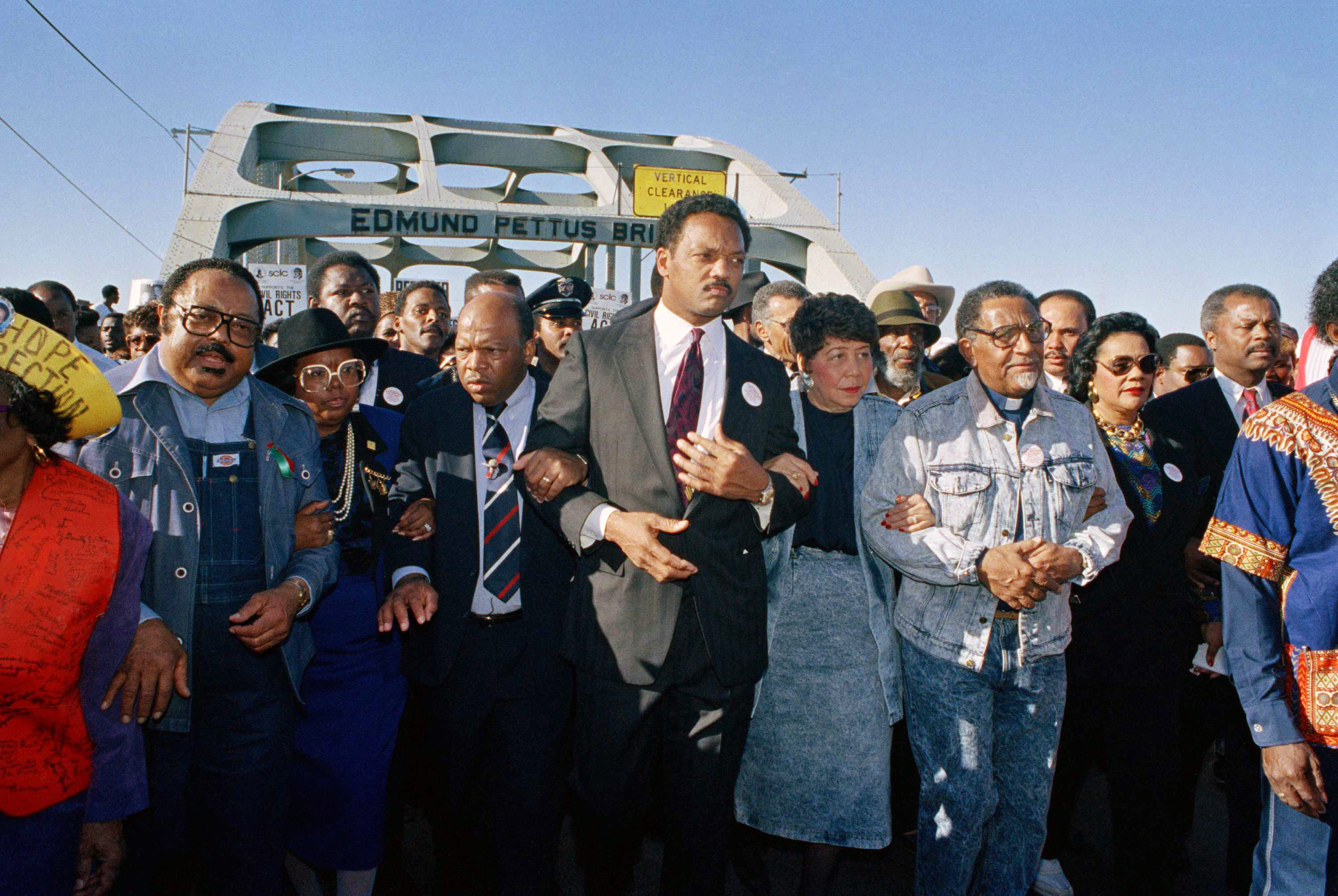 Alongside hundreds of other protesters, Lewis participated in the 1965 Selma to Montgomery March for full voting rights for Black Americans. He was among those injured by law enforcement on what came to be known as "Bloody Sunday," suffering a fractured skull and other injuries.

According to his official biography, Lewis had been arrested more than 40 times during the civil rights movement.
In 2011, Lewis was awarded the Presidential Medal of Freedom, the highest award given to civilians, by then-president Barack Obama, who paid tribute to Lewis in a statement Friday.
"He loved this country so much that he risked his life and his blood so that it might live up to its promise," Obama said. "And through the decades, he not only gave all of himself to the cause of freedom and justice, but inspired generations that followed to try to live up to his example."
Obama also memorialized another icon of the civil rights movement, the Reverend C.T. Vivian, who also died Friday at age 95, his daughter told CNN.
In one of his last interviews, Lewis spoke with Oprah Winfrey about how other leaders of the civil rights movement inspired him to get into "good trouble," a phrase that came to define his life's work.

"One day I heard of Rosa Parks, heard the words of Martin Luther King Jr. on the radio," Lewis said. "The words of Dr. King and the actions of Rosa Parks inspired me to get in trouble. And I've been getting in trouble ever since."
In recent years, Lewis wrote a trilogy of graphic novels about his experience at Selma called March, and fans and admirers remembered his work educating younger generations about the movement.

In addition to fighting for the rights of Black Americans, Lewis was a staunch defender of LGBTQ rights, and gave an impassioned speech against the Defense of Marriage Act in Congress in 1996.
"This bill is a slap in the face of the Declaration of Independence," Lewis said at the time. "It denies gay men and women the right to liberty and the pursuit of happiness. Marriage is a basic human right."
Many lawmakers and activists paid tribute to Lewis on Twitter.

Republican leaders also commemorated Lewis. But some, including Senate Majority Leader Mitch McConnell, faced criticism for their extensive efforts to dismantle the Voting Rights Act in opposition to what Lewis had fought for his whole life.
On Saturday afternoon, President Trump tweeted that he was "saddened" to hear about Lewis's death.

Lewis was also remembered fondly by the journalists he worked with over the years, who recalled his dedication to the civil rights movement and compassion for others.

"When I wrote that Black people have been the perfecters of this democracy, he was the top of my mind," New York Times journalist Nikole Hannah-Jones tweeted. "He was one of the greatest Americans we ever produced, loved this country that didn't love us so deeply."