Four High School Athletes Took A Plea Deal After Teammates Said They Were Sodomized
High school athletes were accused of assaulting boys with flashlights, shampoo bottles, and broomsticks.
Four teen boys have accepted a plea deal in a years-long sexual assault and hazing case involving student athletes at a high school in La Vernia, Texas.

The four juveniles, who were not named because of their age, pleaded no contest to unlawful restraint on Friday in the Wilson County District Court, southeast of San Antonio, the Texas Attorney General's office confirmed to BuzzFeed News.
The no-contest plea is an acceptance of the court's punishment but not an admission of guilt.

Representatives for the Texas attorney general's office and the Wilson County clerk's office did not immediately respond to a request for comment on Saturday from BuzzFeed News, but state prosecutors confirmed to KENS5 on Friday that they had prosecuted four juveniles in the case. The same office in June also indicted four adult defendants who were 18 at the time of the allegations on organized criminal activity charges.
The plea deals are the latest development involving the 13 La Vernia High School athletes arrested in March 2017 after being accused of sexually assaulting 10 boys on the school's sports teams. The alleged assaults primarily involved the school's football team, but authorities said the basketball and baseball teams were also involved.
According to the indictments of the four adult men charged in June — Alejandro Ibarra, Colton Weidner, Christian Roberts, and Dustin Norman — defendants held and sodomized boys with various objects including a cardboard rod, shampoo bottle, flashlight, and carbon dioxide air bottle. Both Weidner and Roberts were also accused of attempted penetration with their fingers.
The indictment lists incidents occurring between August 2016 and March 2017, though La Vernia's police chief told KSAT at the time that allegations date back to 2014.
All of the men listed in the June indictment have denied their involvement in the case.

The plea deals for the juveniles approved Friday include five years of probation with deferred adjudication, which require defendants to abide by the terms of their deal or risk being sentenced again, according to Wilson County News. One defendant was ordered to complete 100 hours of community service, while the other three were given a requirement of 200 hours each. Some of the defendants were also fined.
The disturbing allegations rocked the small town of La Vernia, which is about 25 miles east of San Antonio and has an estimated population of 1,300.
"Kids were holding them down in the locker rooms, there was a lookout at the door watching for coaches not to come," the mother of one victim told FOX San Antonio in March 2017. "They hold them down and stick various items up their rectum ... including coke bottles, deodorant bottles, steel pipes, baseball bats, and broomsticks."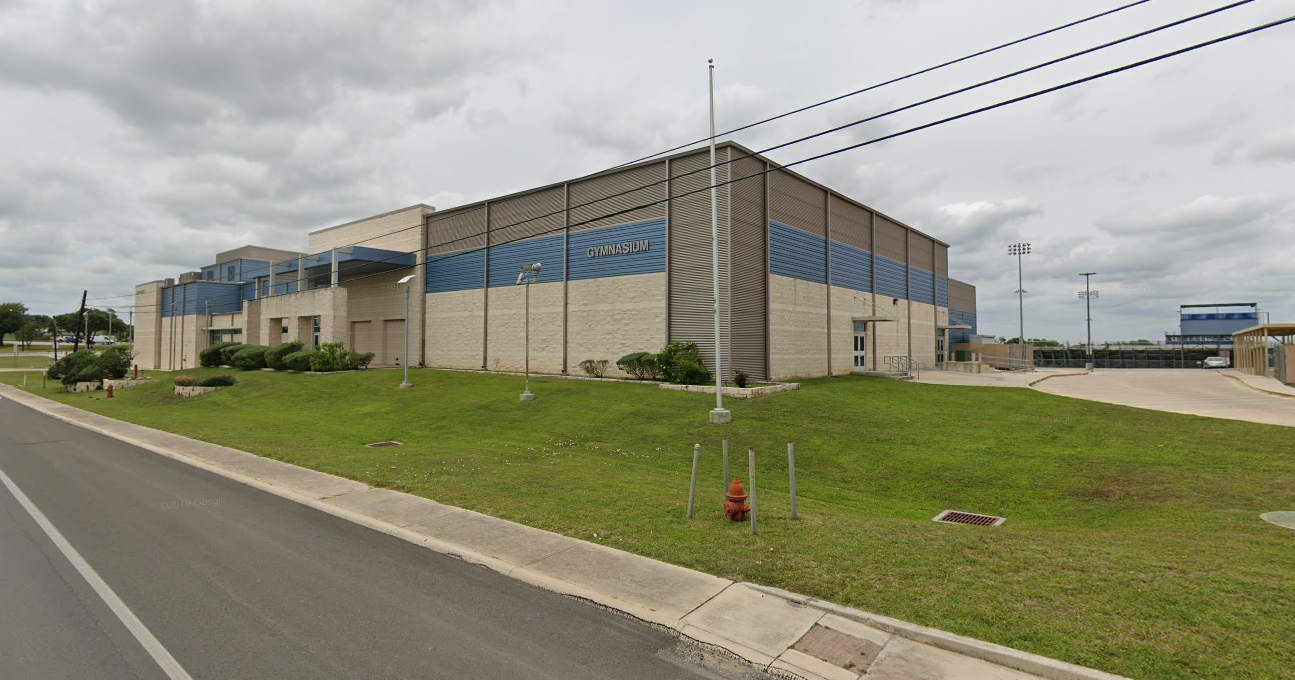 Two families have filed civil lawsuits against the school district, alleging that a teen basketball player was raped at least 30 times in a five-month period at teammates' homes, the high school, and other locations, the Daily Beast reported.
An April 2017 lawsuit accused La Vernia High School coaches of having "sanctioned" and "turned a blind eye to the abuse."

The mother of a victim spoke to the Daily Beast prior to the plea deals this week. "I'm still angry about the whole thing and I want them to pay for what they did," she said. "It was very upsetting to me that everything seemed to disappear and was forgotten."
The Daily Beast reports that additional plea hearings in the case are set for Oct. 21 and Nov. 26.