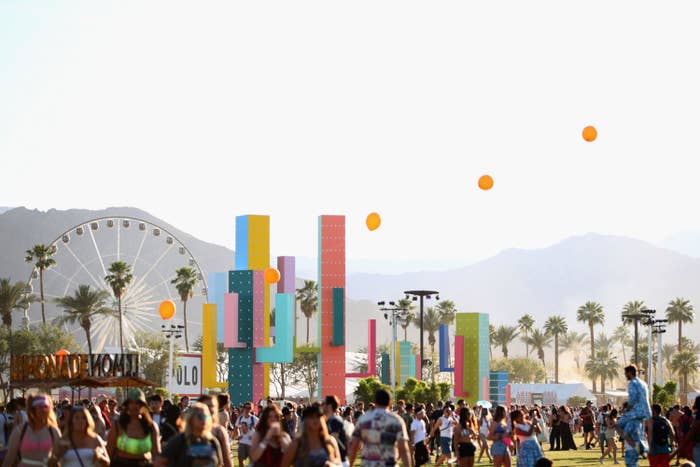 This year's Coachella and Stagecoach music festivals have been postponed due to fears over the coronavirus outbreak, organizers said on Tuesday.

Coachella was set to be held in Indio, California, over two weekends from April 9 through April 19. The star-studded lineup included Frank Ocean, Travis Scott, Megan Thee Stallion, and Lana Del Rey. Country music festival Stagecoach would have taken place later in April.

Coachella will now take place the weekends of Oct. 9 and Oct. 16, and Stagecoach will take place the weekend of Oct. 23. Organizers said all purchased tickets would be honored on those dates. Information on refunds for festivalgoers who can't attend in October will be available by March 13, organizers said.
While the festival is offering some form of refund, would-be festivalgoers scrambling to change their plans noted that they might not be able to get their money back for other costs, such as plane tickets and Airbnbs.

The news follows the cancellation of other arts and entertainment festivals due to coronavirus fears, most notably the SXSW festival in Austin on March 6. St. Patrick's Day parades have also been canceled in Dublin and Boston.
There's a lot we still don't know about the coronavirus outbreak. Our newsletter, Outbreak Today, will do its best to put everything we do know in one place — you can sign up here. Do you have questions you want answered? You can always get in touch. And if you're someone who is seeing the impact of this firsthand, we'd also love to hear from you (you can reach out to us via one of our tip line channels).
As cancellations for other events were announced, Coachella ticket-holders had earlier this week expressed concern that organizers would similarly scrap the annual outdoor music festival.
Others, however, had called on the festival and Riverside County, in which Indio resides, to cancel the festival and applauded the decision to do so.

California has reported 144 cases and two deaths so far. Gov. Gavin Newsom declared a state of emergency Thursday following the first death.

To date, the US has reported 959 cases and 28 deaths in four states.
Coachella has previously been canceled just once before, due to low ticket sales and revenue, in 2000.