After receiving an invitation to visit Flint, Michigan, from 8-year-old Mari Copeny, President Obama followed through and met the one and only Little Miss Flint.
The moment Mari saw the president, she ran up to him — and without missing a beat, he scooped her up.
He then pinched her cheek and informed her that she'd be getting a shout-out in his speech.
When Little Miss Flint took her seat in the audience, she couldn't help but stand up and wave to the president.
And finally (probably the best moment), when he told the crowd that she shouldn't have to travel to Washington to talk to her president.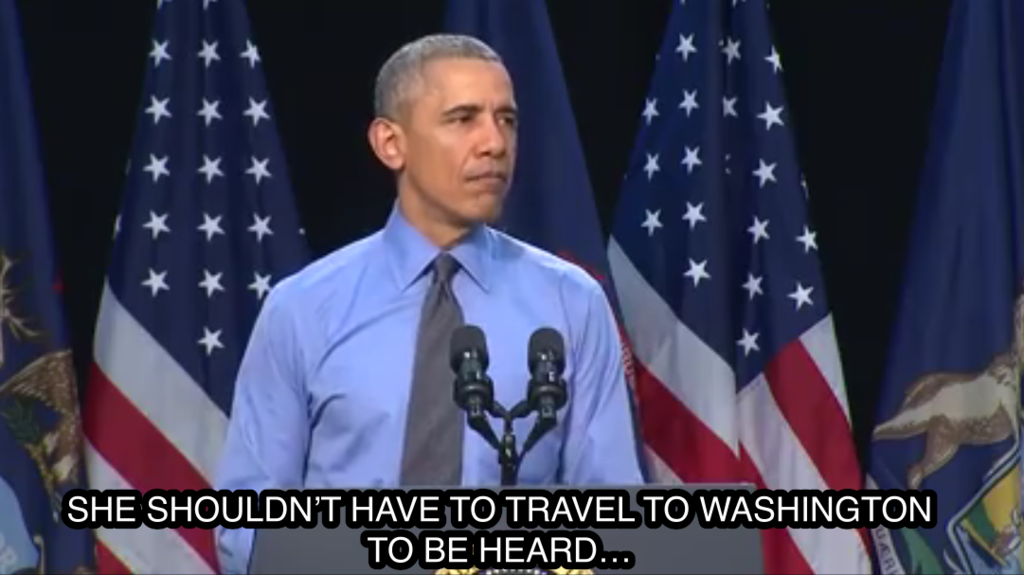 I'm not really sure if it gets any more adorable than that.