Apparently Michelle Obama Did Not Read Her Husband's Book
On The Daily Show last night, Michelle Obama said the death of Barack's father focused him and prompted him to transfer to Columbia University. In fact, as he recounts on the first page of his famous, best-selling memoir, the future president had already transferred to Columbia when his father died.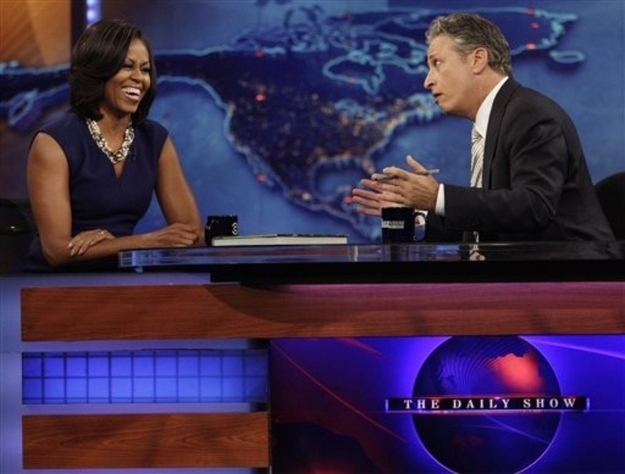 In an interview on The Daily Show Tuesday night, First Lady Michelle Obama confused the timing of a crucial event in her husband's youth.
Responding to a question from Jon Stewart about President Barack Obama's teenage marijuana use, Michelle Obama credited the death of the president's father with focusing him, years before the future first couple met in Chicago.
"That was one of those click-in moments," she said. "And he really buckled down, he transferred schools, went to Columbia and thought about how to use life to the fullest."
In fact, President Obama transferred from Occidental College to Columbia in the fall of 1981, and his father did not die until November 1982.
In the opening lines of President Obama's memoir, Dreams From My Father, the president recounts learning the news of his father's death at his apartment in New York: