On Sept. 9, this video surfaced online showing a University of California police officer ticketing an unlicensed hot dog vendor at UC Berkeley. The officer then confiscated $60 in cash from the vendor's wallet, which drew criticism on social media.
In the video, the vendor pleads with the officer in Spanish, while Flores can be heard behind the camera saying, "You're going to take his money? That's not right."
The officer, identified as UCPD Officer Sean Aranas, can be heard saying, "We're going to take it to the judge, and the judge can decide if it's right...This is law and order in action."
In an interview with Telemundo, the vendor, who asked to be identified only as "Beto," said he's a construction worker who sells hot dogs to earn extra money.
In response to the incident, Flores set up a GoFundMe to cover Beto's legal expenses and personal losses. The fund has so far received more than $82,000, surpassing the original goal of $10,000.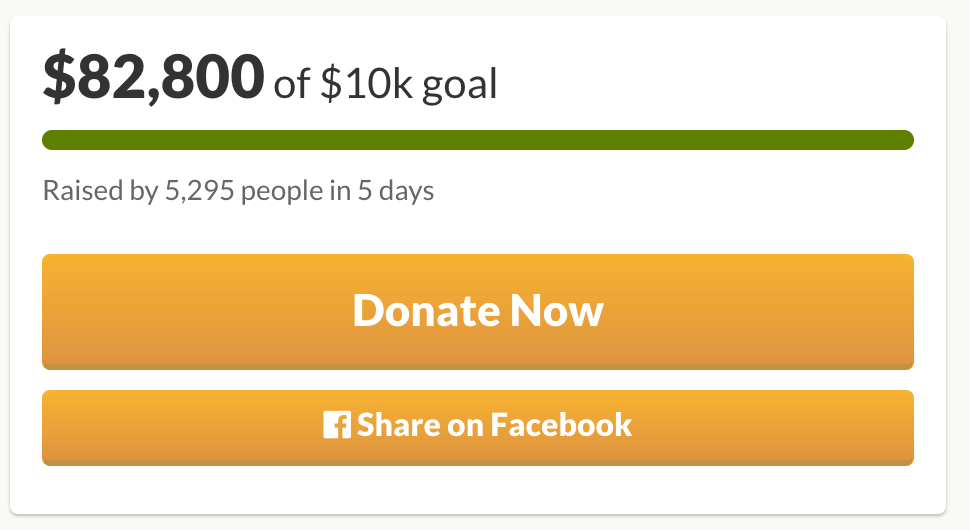 Meanwhile, an online petition started to remove Aranas from the UCPD has accumulated over 50,000 signatures.
Flores plans to give the money to Beto in Berkeley on Saturday. "It has been Beto's dream to own a food truck. Let's help make this a reality."