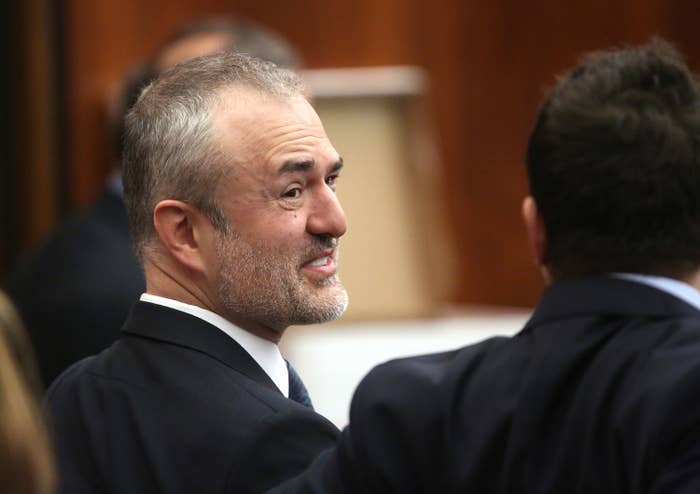 Update: In August, 2016, Univision won the auction to buy Gawker Media with a $135 million bid.
Univision is not among the bidders to buy Gawker, sources familiar with the deal told BuzzFeed News. Earlier today, the New York Post reported that Gawker founder Nick Denton was looking to sell after the media company was ordered to pay $140 million in damages to Hulk Hogan for posting portions of sex tape.
The Post reported that one party had expressed interest in buying Gawker with a deal worth $50 million to $70 million and that Univision was one possible bidder. One source told BuzzFeed that Univision is actively pursuing how to expand its portfolio, but under recent conditions will not be bidding to buy Gawker, although the source did not rule out a bid in the future. Another source close to the Univision side said that the only negotiations were over a Spanish-language version of verticals like Gizmodo and Lifehacker. Univision has previously worked on Spanish-language sites for Variety and Atlantic City Labs.
Yesterday, Silicon Valley venture capitalist Peter Thiel, who sits on the board of Facebook and once served as CEO of PayPal, admitted that he has been financing lawsuits against Gawker with the hopes of crippling the media company. Thiel told Dealbook that he had paid about $10 million to finance claims from the wrestler, whose real name is Terry Gene Bollea. Dealbook spelled out the billionaire Libertarian's secretive legal machinations, but did not include comment on Thiel's pledge as a delegate for Donald Trump.
In April, Bloomberg reported that Univision was aiming for an IPO in the second half of the year that could raise as much as $1 billion. Before the verdict in the Hogan trial, Denton sold a minority stake in the company to Columbus Nova Technology Partners. According to the Post, Columbus purchased a minority stake in Gawker for $100 million, however Politico says the amount was "far less."
Disclosure: Nitasha Tiku is a former Gawker employee.