Tidal Fired A New Mom Over Breast-Pumping, Lawsuit Alleges
According to a new lawsuit filed against the music streaming service, a former employee was fired the day after requesting a private room to breast-pump.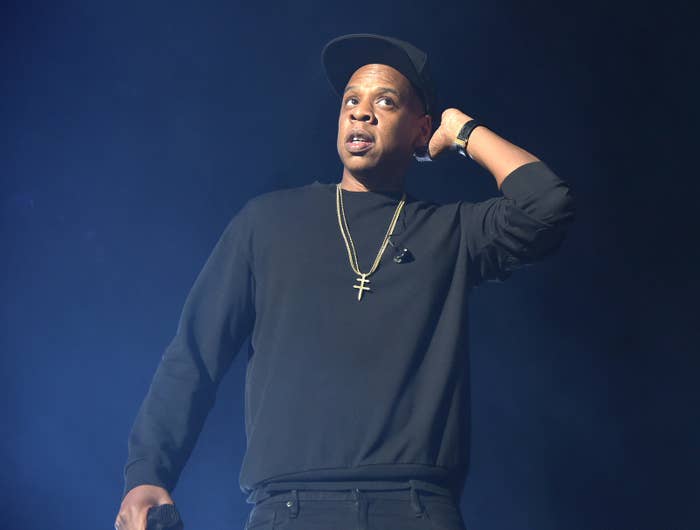 A lawsuit filed in US district court yesterday alleges that Tidal, Jay Z's troubled music streaming service, fired a female employee who had recently returned to work after giving birth, one day after the employee asked for a private room to breast-pump.

The lawsuit alleges sexual discrimination (based on breastfeeding) and intentional infliction of emotional distress, as well as violation of fair labor standards, violation of New York State labor laws, and violation of the Patient Protection and Affordable Care Act, among other claims.
In her complaint, the ex-employee, Lisette Paulson, claims that after asking Tidal's chief operating officer, Desiree Perez, for a private room, Perez told Paulson to use a bathroom to pump. Paulson said that would not be feasible. At that point, Perez allegedly pressed the plaintiff, asking if Paulson "had to do this."
In response, Paulson explained "in no uncertain terms that she had to pump." According to the lawsuit, Perez then got frustrated and asked Paulson if she "had to give her an office" to pump, eventually telling the new mom that she "needed to speak to human resources and figure it out." The next day, five minutes into a team meeting, Tidal's chief financial officer, Joe Burrino, allegedly told Paulson to leave the meeting and explained that he didn't know if she would be coming back.
The alleged termination happened last September. According to the lawsuit, Paulson had been working as a full-time employee for only one week at that point.
Paulson began as a consultant for Tidal, but returned as a full-time employee on the request of interim CEO Vania Schlogel, the lawsuit claims. Paulson says she was careful to verbally confirm her full-time employment status with Perez because she was hiring a nanny for her child, who was about four months old when she went back to work at Tidal. In response to her concerns, Perez allegedly told Paulson, "Don't worry, we'll take care of you."
Tidal did not immediately respond to questions from BuzzFeed News. We will update this post if we hear back.