The One Time Silicon Valley's Herd Mentality Comes In Handy
The perks arms race now includes parental leave along with on-site dry-cleaning and private chefs. But what about child care?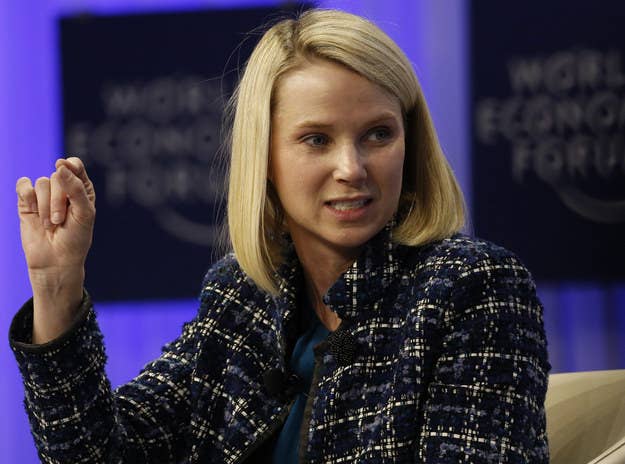 For a part of the world so obsessed with iconoclasts, Silicon Valley is awfully susceptible to the herd mentality. The same venture firms funnel billions into the same app ideas, the same plutocrats defend the status quo on the same social network (hello again, Twitter), and all the startups figure out which snacks to stock up on by cribbing off each other's micro-kitchens.
Earlier this month, Netflix triggered a slightly different kind of groupthink by offering unlimited paid maternity and paternity leave for the first year after a child is born or adopted (for salaried employees in its streaming division, at least). Microsoft was a fast follow (that's industry jargon for copying a proven concept), increasing paid leave for birth mothers in the U.S. to 20 weeks and paid parental leave to 12 weeks just one day after Netflix's announcement. (A Microsoft spokesperson told BuzzFeed News that the timing was unrelated to Netflix, adding, "I know, hard to believe.") A few days after that, Adobe went the same route, offering new mothers up to 26 weeks paid time off and enhancing paid parental leave to 16 weeks. Then last Thursday, BuzzFeed announced internally that primary caregivers will get 12 weeks of paid time off (up from six weeks) and secondary caregivers will get four weeks of paid time off (up from one week).
Staffers learned about the policy change just before a company meeting, where in an answer to another question, founder Jonah Peretti said he wanted BuzzFeed to function more like Google and Facebook than a traditional media company. "We need to provide amazing benefits," he said. "We need to provide as much incentive for people to pick BuzzFeed over any other company." The updated parental policy also promised "a special gift containing BuzzFeed baby swag" as well as free lunch for new parents on the company's Seamless account twice a week "to make sure you're still getting BuzzFeed office perks."
Taken together, these new policies were enough to constitute a human resources trend — which naturally elicited both immediate applause and quick scrutiny. In an article about the tech industry's "selfish" reasons for announcing these changes, Wired pointed out that announcing these changes was good publicity, a self-serving recruiting tactic, and that without a supportive company culture, policy changes won't make a significant impact. New parents will still fear being held back professionally if they take advantage of this benefit being bandied about in the press.
All those critiques are accurate. For-profit companies gonna profit, or try to at least. And when it comes to time off, the word "unlimited" seems to benefit management more than employees, who end up tethered to their desk while they try to decipher how much leeway the policy actually permits. If Marissa Mayer famously only took two weeks off for maternity leave, how would it look if you took 20, much less an entire year?
But in the context of tech's glaring gender gap, improving benefits for parents (both mothers and fathers) is more progressive than it may appear. For one, the perk wars don't usually play out in this arena. Offering benefits like these sends a different signal about work-life balance than free food, fancy ice sculptures, or $2,000 standing desks.
And it's an especially political move for an industry that still frames the gender gap as a pipeline problem — as though it just occurred to them (even though some of these companies are a generation old) and is beyond their control (even though these are some of the most persuasive corporations on the planet). Blaming the lack of women in tech on the "pipeline" is just as misleading and just as illogical as pedigreed white men claiming that they succeeded on merit alone.
Extending maternity leave is important because it's designed to help retain women who are already in the workforce. Moreover, it's a tacit acknowledgment that holding on to this demographic is in a company's financial interest.
Google realized this years ago, after Susan Wojcicki (now the CEO of YouTube) was the first employee to go on maternity leave. Based on child development research, the company increased its maternity leave policy from 12 weeks to 18 weeks in 2007. The company later found that "returning moms left at half the rate they were leaving at previously," spokesperson Roya Soleimani told The Atlantic earlier this year.
Choosing to go back to work may sound like a Sheryl Sandberg–type problem — nice dilemma if you can get it. But Silicon Valley has an outsize influence on employment standards. In the same Wired article that critiqued Microsoft and Netflix's policies, Bruce Elliott from the Society for Human Resource Management said that the industry has always been "an incubator as it relates to these kind of perks. The overall market may not follow, but we certainly see segments learn from the initiatives."
Even so — and as important as parental leave is — Silicon Valley has still failed to prioritize helping employees with the most costly and logistically difficult part of raising young children: child care. Though Google — along with companies such as Cisco and Genentech — has long offered day care, the issue is so fraught that back in 2008, parents "wept openly" during focus groups about Google raising the cost of day care above market rate. (Google told BuzzFeed News that it currently has four child care centers around its Mountain View headquarters and also offers discounts for nanny placement agencies, five free days of backup child care, and priority access to Bright Horizons child care centers, among other benefits.)
But in its child care offerings, Google is an outlier. Netflix told BuzzFeed News that it does not currently offer day care. BuzzFeed doesn't subsidize day care either. According to a spokesperson at Apple — which offers up to 18 weeks' paid maternity leave — the company offers 10 subsidized backup child and/or adult care days per year. Microsoft gives employees a 20% reduction on tuition rates for children of all ages "at select National Child Care providers," and a 5% to 15% discount on child care providers that aren't in the subsidy program (employees can combine the two offerings). Facebook, which gives new moms and dads four months of paid parental and claims taking leave is culturally reinforced, also subsidizes day care costs for parents.
All told, the boomtime benefits arms race seems to target young people more than mothers. Tech companies may feed and coddle workers like they're children, but they don't cater to new parents quite so generously.
For example, companies trick out their tech campus headquarters so workers don't have any reason to leave, but when Facebook teamed up with the real estate developer St. Anton Partners for a $120 million, 394-unit housing compound in Menlo Park, the social network planned for doggy day care but no child care facilities. State regulations and liabilities are often invoked as a hindrance to on-site day care. Startups aren't shy about building a mixed martial arts fighting ring to cater to employees, but the ROI for on-site care is still "nebulous."
Public outcry is a necessary catalyst for the tech industry, whose interest in inclusivity tends to come in waves. In spring and summer of 2014, for example, companies like Google, Apple, and Facebook, which fought hard for years to hide data on diversity, released reports on their workforce broken down by gender and race. The idea that transparency absolves all wrongdoing set the tone for the limited efforts that followed, which focused more on training young women in computer science than promoting women to leadership positions.
Another ripple of self-awareness surfaced last month when Pinterest and Salesforce both publicly trumpeted plans to hire more women and close the gender pay gap, confessing their shortcomings to the press as an overture of humility. Marc Benioff, who founded Salesforce in 1999, recently told the New York Times he "didn't know there was a pay issue" at his company until two female executives told him. Even then, Benioff told the paper he didn't believe it until he commissioned a review of 16,000 salaries at Salesforce and found that women were paid less than their male counterparts.
If that kind of obliviousness passes for "strides toward gender equality," then let corporations take up maternity leave as a means of rehabbing their images — maybe the next round of one-upsmanship for talent will revolve around mandatory minimums for parental leave so that employees can do so without professional repercussions. And after that, instead of on-site dry cleaning or "mobile haircuts," why not force Silicon Valley to compete on something radical like on-site care for children, not just dogs? Why not coddle human babies instead of adult ones?