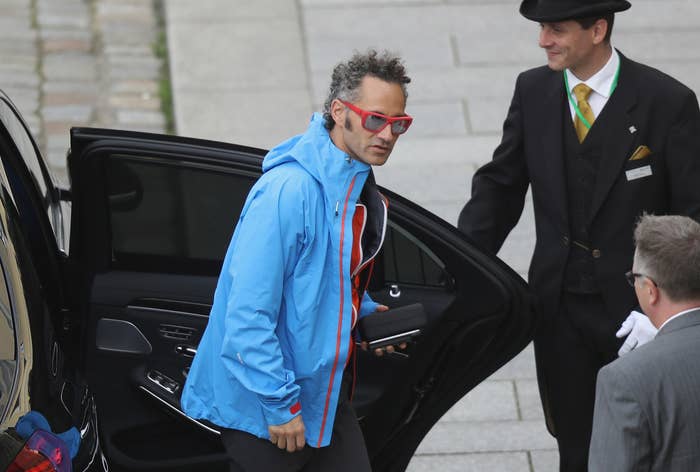 Roughly 60 people braved a rainstorm this morning to demonstrate outside the headquarters of Palantir Technologies, the secretive Silicon Valley company considered by some to be best positioned to help the Trump administration build a Muslim registry, given its role in building black-box software systems that are already used to facilitate workplace raids and deportations. The crowd, assembled in waterlogged windbreakers and sopping down coats, included employees from Facebook and other tech companies, along with labor activists, and students from nearby Stanford University. The hourlong protest was staged to pressure Palantir into more accountability and transparency around the databases it has built.
Palantir has made some conciliatory efforts since the protest was announced in the first week of January. After weeks of ignoring questions from BuzzFeed News and other outlets about a Muslim registry, the company — and its influential board member Peter Thiel, a top adviser to President-elect Donald Trump — broke its silence: "If we were asked, we wouldn't do it," Palantir CEO Alex Karp told Forbes. The company was also hospitable to protesters, putting out a table of free Philz coffee with a little Palantir logo.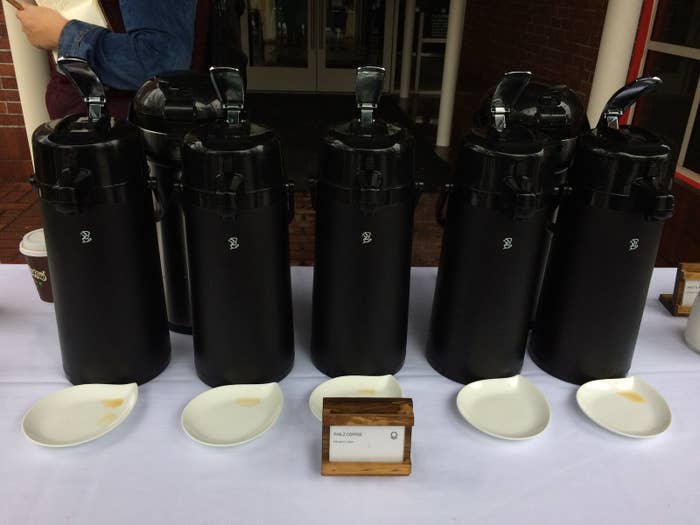 But demonstrators saw the protest as a chance to push Palantir to be even more accountable. "Well, did they meet the demands? I mean, we didn't demand coffee," Gilbert Bernstein, a Stanford PhD student in computer science, told BuzzFeed News. Bernstein, who was also present at a recent meeting of Bay Area Tech Solidarity, pointed out that Palantir could easily be playing coy, considering that databases that track Muslim Americans like NSEERS have already been built. "They just play games with the terms," he said.
Palantir's dealings with President-elect Donald Trump have been under particular scrutiny given new reports in The Intercept and The Verge about Palantir's role in building government intelligence systems like Analytical Framework for Intelligence (AFI) and FALCON, which would most likely be employed if Trump follows through with comments on "extreme vetting" of Muslims or increased deportations.
Then there's Thiel's growing closeness with Trump. Both Karp, who donated to Hillary Clinton's campaign, and Thiel, who donated to Trump, were present at January's closed-door meeting at Trump Tower with the president-elect and his children.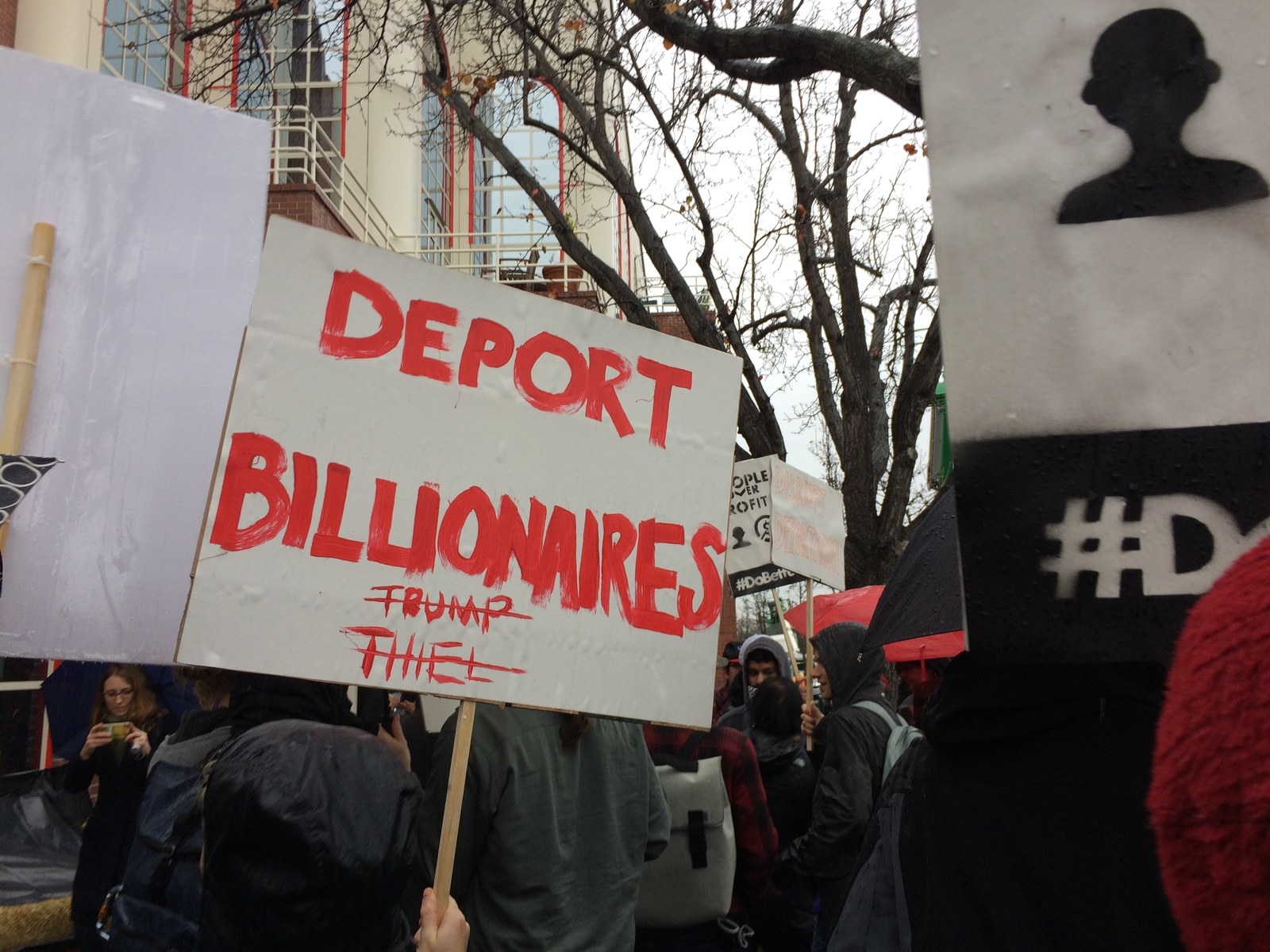 Under a staggered canopy of umbrellas, protesters held signs with slogans like "People Over Profits," and "#DoBetter," a reference to the website and slogan for the demonstration outside Palantir.
Jason Prado, a Facebook engineer who also helped put together Wednesday's event, said that Karp's statement was great, but it's still imperative to "raise awareness about this company that lives right in our backyard in Silicon Valley and is building tools that we don't think agree with the values of Silicon Valley."
The protest was organized by the Tech Workers Coalition, Bay Area group that includes tech industry employees, labor organizers, and other activists, and their requests of Palantir are significant, such as asking Palantir to disclose any steps the company has taken or plans to take in order to prevent abuses of AFI and FALCON.
"Palantir is particularly well poised to profit from potential policies that the next administration might roll out and has already established very lucrative contracts [for databases that could] very easily be used for horrific purposes," Shahid Buttar, director of grassroots advocacy at the Electronic Frontier Foundation (EFF), told BuzzFeed News.
Tech giants like Facebook, Google, IBM, and Apple have all publicly vowed not to help build a Muslim registry, but just like Palantir, they initially hoped to avoid making a public statement.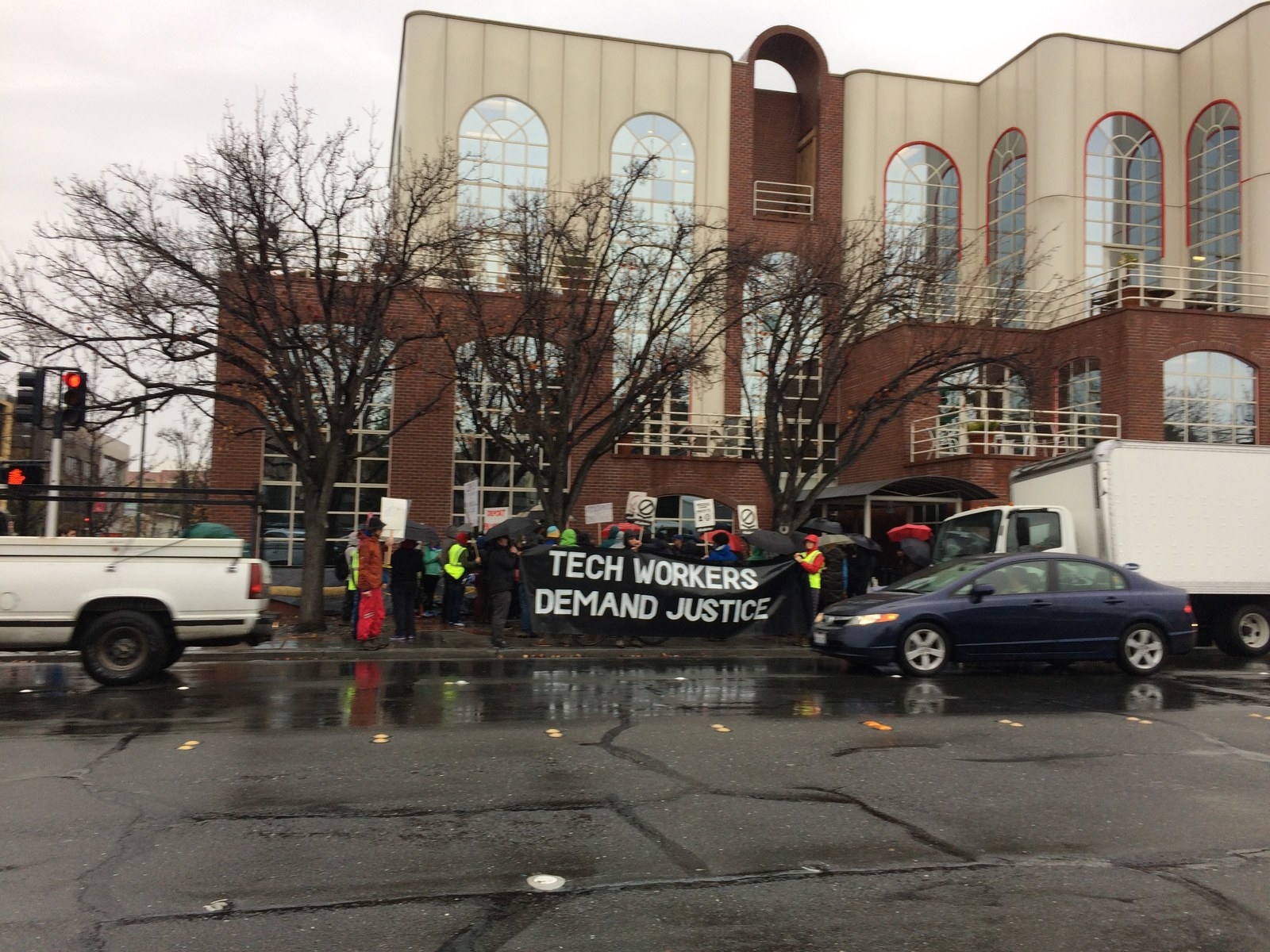 In fact, Wednesday's protest took a page from the engineers behind the Never Again pledge, which put pressure on tech companies by hitting them where it hurts: their workforce. After their employees vowed not to help build a Muslim registry, their bosses followed suit. The Palantir protest comes with its own pledge from Stanford students and alumni who pledge not to work for Palantir and "to continue questioning Palantir's outsized presence and reputation in our community."
"I come from Stanford, where they are one of the top recruiters in Silicon Valley," Prado told BuzzFeed News. "The Stanford [computer science] department just kind of pours into Palantir." As of Tuesday night, more than 75 people had signed the pledge, including numerous Stanford students and alumni, as well as employees from Apple, Twitter, Slack, and Asana.
"By showing up to the Palantir headquarters and exerting our physical presence, we want to send a message to employees," designer Sophie Xie, a former product designer at Facebook who helped make the protest website at DoBetter.tech, told BuzzFeed News. "It's pretty clear that employees are one of the most powerful levers that can fight for change internally."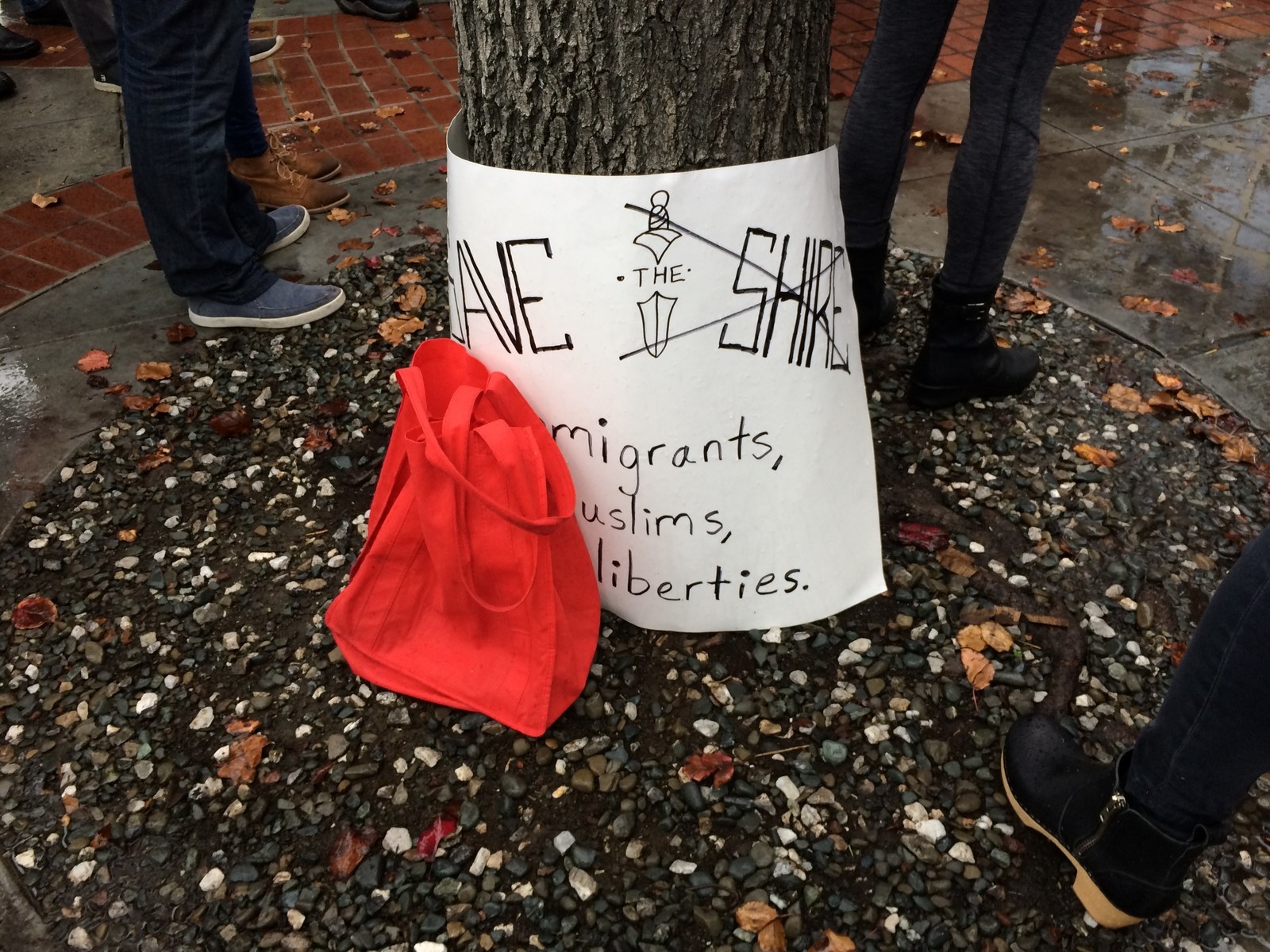 None of the protesters that BuzzFeed News spoke with seemed to be under the illusion that their demands would be met. (Their final request is to "dismantle the AFI and FALCON databases entirely" if abuses can't be accounted for and prevented.) But this direct action is part of the Silicon Valley's proletariat testing the bounds of their influence.

"Pre-Trump election, there was a sense that we believed in the mission of our companies maybe in a purer way," said Xie.
BuzzFeed News asked to enter the building to speak to someone from Palantir about the protest, but were told that no one could enter without showing an ID card. An email to Palantir's media relations went unanswered. However, BuzzFeed News did hear back from four of the outside experts who advise Palantir's Privacy and Civil Liberties Team. All four said that the team is still active and meets three or four times a year, but could not say whether they had discussed a Muslim registry.