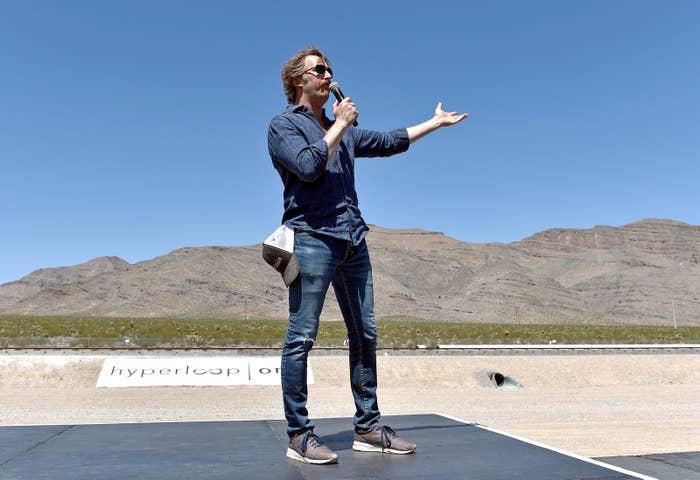 Brogan BamBrogan, co-founder of Hyperloop One, just filed a blockbuster lawsuit against his co-founder, former Hyperloop employees, and the transportation startup itself. The complaint alleges misuse of funds, assault, wrongful termination, and conspiracy by "those in control of the company" to "augment their personal brands, enhance their romantic lives, and line their pockets (and those of family members)."
Earlier this month, BamBrogan abruptly left the company, which has more than $92 million in funding and is working on a high-speed transportation system, as originally conceived by Elon Musk.
The suit specifically names a number of the Valley's big names. Chief among them is Bambrogan's co-founder, Shervin Pishevar, a high-profile venture capitalist whose firm, Sherpa Ventures, has investments in Uber, Airbnb, and Munchery, among other companies, and who is a strategic advisor at Uber. The complaint also names Pishevar's brother, Afshin. Joe Lonsdale — Hyperloop One's vice chairman and cofounder of the data-analysis company Palantir Technologies — and Rob Lloyd, a former Cisco executive who is now Hyperloop One's CEO, are also defendants.

Late last night, BuzzFeed News reported that BamBrogan had requested a restraining order against Afshin Pishevar, Hyperloop One's former chief legal officer. BamBrogan is the lead plaintiff in the complaint, filed in Los Angeles County Superior Court this morning. BamBrogan is joined by two other former Hyperloop One employees, including David Pendergast, the company's former assistant general counsel, who worked with Afshin Pishevar. Just before BamBrogan's departure, both Pishevar and Pendergast left the company without explanation.
Some of the accusations outlined in the complaint are:
That both investors Shervin Pishevar and Joe Lonsdale brought on underqualified "cronies and relatives" to do "useless work" for the company
That Pishevar in particular allowed "personal buddies" to make investments in Hyperloop One while other "reputable investors were pushed off."
That Shervin Pishevar started dating Hyperloop One's PR vendor, "increased her salary from $15,000 to $40,000 a month," and then terminated her employment contract when their engagement fell through
That "on multiple occasions, Shervin effectively forced Hyperloop One's engineers to stop work on the project and vacate Hyperloop One's headquarters so that he could host parties for his friends and acquaintances"
That despite "multiple complaints about his lack of competence and his mental and emotional instability" Pishevar's brother Afshin Pishevar "was untouchable." The complaint states that Afshin made threats of bodily harm against BamBrogan, including leaving a noose on his desk after BamBrogan alerted Russian investors of the problems he and other employees were experiencing at the company
That when the top 11 Hyperloop employees co-signed a letter of complaints about how the company was being managed, the defendants retaliated by saying they would "'come after' them; if they did not toe the line, this would be the 'worst day' of their lives; and they would bleed the employees dry with frivolous lawsuits"
That when, in response to this letter, the defendants offered to demote BamBrogan and fire two other employees, the board threatened "economic and legal warfare by millionaires with extensive networks" if their proposal was not accepted
That Lonsdale forced Hyperloop to fundraise through his brother's new firm, Fideras, a move that the plaintiffs claim "undoubtedly damaged [Hyperloop One's] credibility and potentially lost out on tens of millions of dollars in investments, as well as the opportunity to garner investment from strategic and internationally respected sources"
That Shervin instituted a "pay-to-play" scenario by pressuring potential Hyperloop One investors to invest in Shervin's own fund, Sherpa Capital, in order to gain access to direct investment in Hyperloop One
"That CEO Rob Lloyd then fired Pendergast in front of Pendergast's wife and children (whom he had brought to the office out of fear for their safety after Afshin left the noose at BamBrogan's desk)"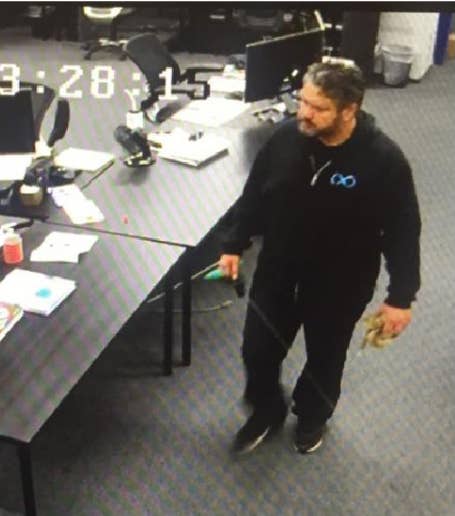 The official complaints in the lawsuit filed against Pishevar, Lonsdale, Rob Lloyd, and the company are Wrongful Termination in Violation of Public Policy, Defamation, Breach of Contract, Intentional Infliction of Emotional Distress, Assault, and Breach of Fiduciary Duty. The complaint also states that "between them, Shervin and Lonsdale now control approximately 78% of the shareholder voting rights" at Hyperloop One, and that, at founding, "Shervin granted himself 90% of Hyperloop One's common
stock, and gave his co-founder, BamBrogan, only 6%."
In response to questions about the lawsuit, Hyperloop One sent a statement from its lawyer Orin Snyder, who is a partner at Gibson Dunn:
Today's lawsuit brought by former employees of Hyperloop One is unfortunate and delusional. These employees tried to stage a coup and failed. They knew that the company was aware of their actions, and today's lawsuit is their preemptive strike. The claims are pure nonsense and will be met with a swift and potent legal response.

Frivolous lawsuits like this one have become all too common against start-ups that achieve breakthrough success. The lawsuit filed today by these disgruntled ex-employees is almost a cliche. It is also a measure of Hyperloop's success. The company continues to recruit top talent, secure significant funding from global investors and accelerate toward its technology milestones. Hyperloop is on track, its board and team are united and today's bogus lawsuit will have no impact on its goal of becoming the first company to bring the Hyperloop to the world.
One source with knowledge of the situation said that Hyperloop One will be filing a robust counter-claim with details about an internal investigation. According to the source, Hyperloop's investigation found that the plaintiffs acted insubordinate and not in the interest of the company.
BuzzFeed News reached out to Shervin Pishevar and Joe Lonsdale, who did not immediately respond to requests for comment.

Regarding the claim that Pishevar raised the salary of a Hyperloop PR vendor he was dating from $14,000 a month to $40,000 a month, Pramana Collective, the PR firm that employed her, said fee increased because Pramana's role was enhanced from an advisory role to larger project-based duties.
This is breaking news. We will update the post as we learn more.
Read the whole lawsuit here.