Google's Robot Dog Shows Off Some New Tricks
See Spot jump.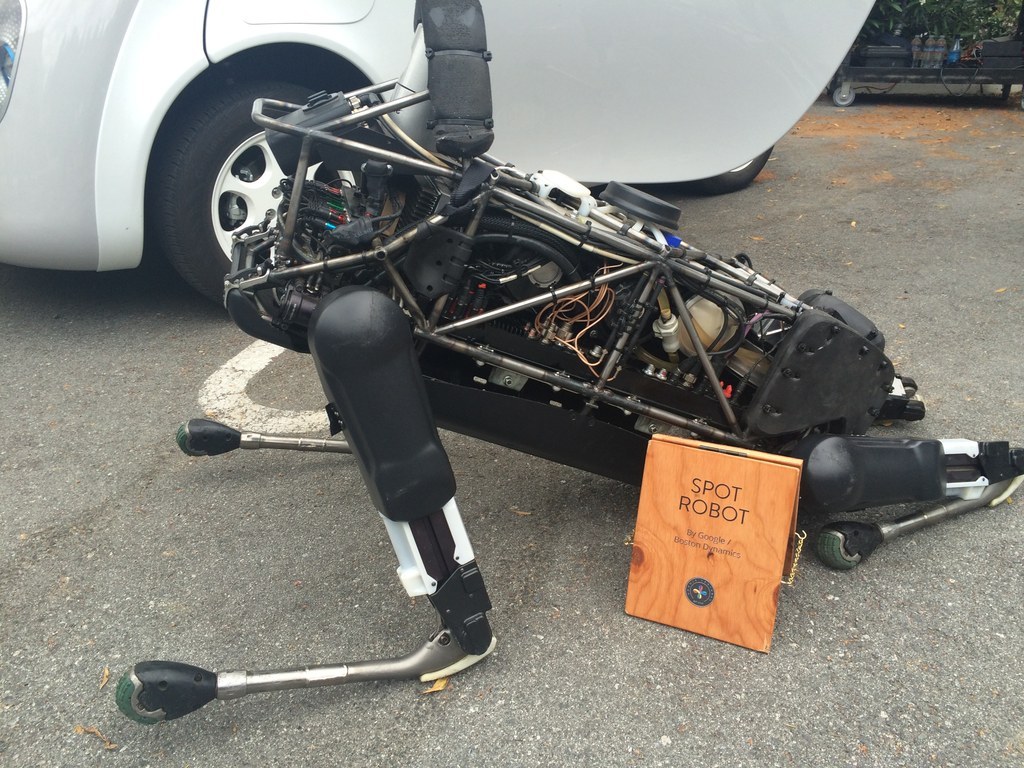 Boston Dynamics builds robots so lifelike that demonstrations tend to send viewers deep into the uncanny valley, sputtering clichés about Skynet and saving the human race. In February, the advanced engineering company introduced a nimble four-legged creation called Spot that rebounds with remarkable dexterity when kicked. The electric dog displayed some new tricks at a barbecue Tuesday night hosted by Google Ventures, the investment arm of Google, which acquired Boston Dynamics back in 2013 as part of its growing stable of robotics startups.
The barbecue took place in a transformed parking lot outside the venture capital firm's Mountain View office. Guests ate lobster rolls and slices of pizza from a food truck while drones flew overhead taking pictures. (Google Ventures has also invested in drone companies.)
See Spot prance, gallop, bounce, crouch, and run.