Airbnb CEO: "I'm Totally Sympathetic" To Unaffordable Rent
Brian Chesky took the stage the day after an electoral victory in San Francisco.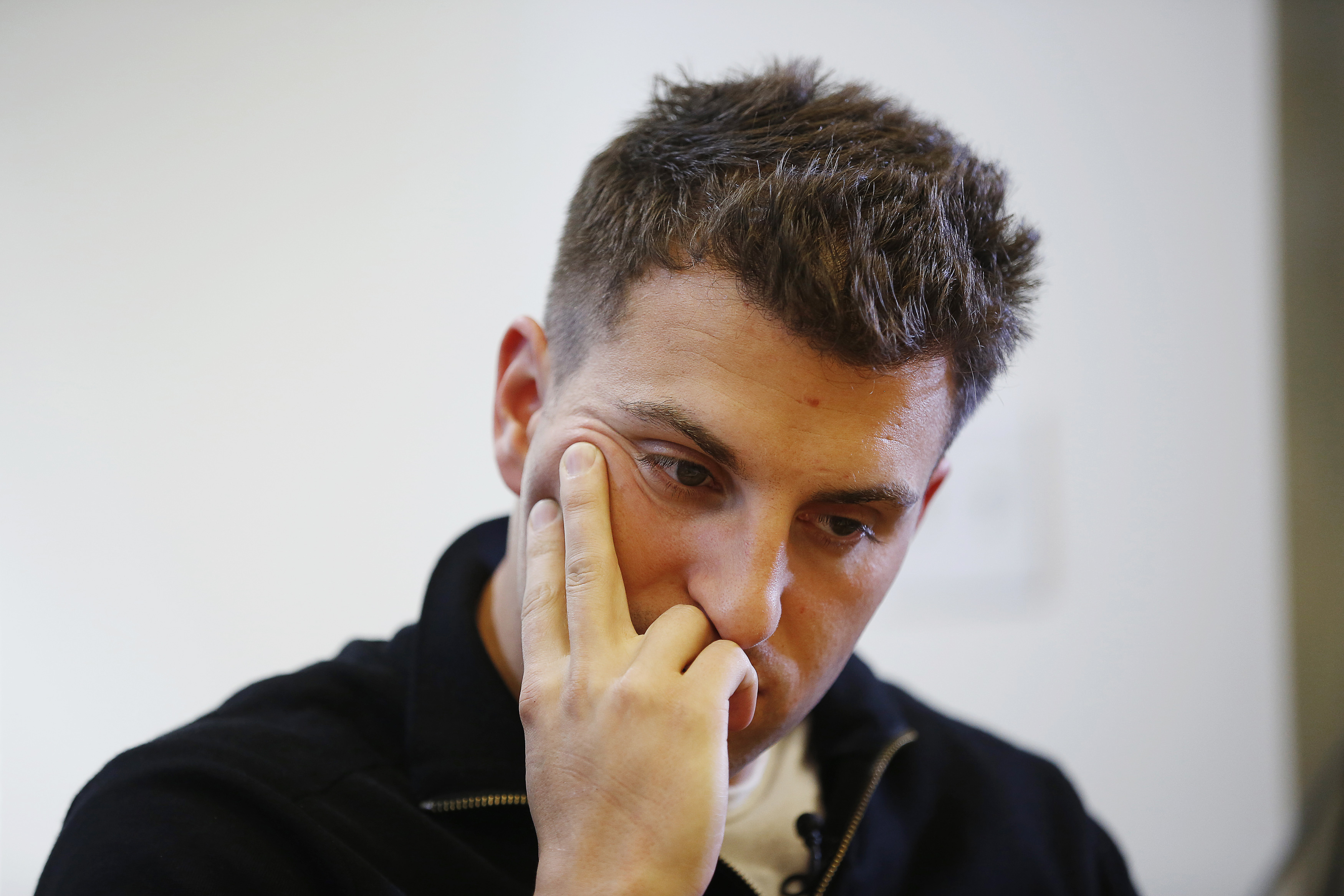 This morning, while Airbnb was announcing its plan to build a grassroots voting bloc that rivaled the NRA, Brian Chesky, the home-rental company's CEO, took the stage at the Fortune Global Summit in San Francisco. Chesky did not answer audience questions from the audience, but he did discuss Airbnb's victory over regulation in San Francisco last night. "When people are protesting they are thinking about me — and maybe they understand me or don't understand me," he told the crowd assembled at the Fairmont Hotel in Nob Hill.
Chesky seemed to be referencing the demonstration that happened Monday when protestors stormed Airbnb's headquarters with megaphones and balloons. The protest was an effort to rally support for Proposition F, a ballot measure that would have restricted Airbnb's ability to run short-term rentals in San Francisco. The ballot was defeated last night with 55 percent of the vote, despite the fact that Airbnb spent a reported $8 million campaigning against it.
I think that we ultimately realized that we wanted to move towards a more campaign style of mobilization. What was happening [in] a lot of cities is we would find out in the last minute there were hearings and hosts weren't really being represented. I mean the true thing is this: Airbnb was not on the ballot yesterday. The hosts in San Francisco who wanted to share their homes were on the ballot. We're in 34,000 cities, the people have everything at stake for the most part were the hosts of San Francisco. The precedent to think about in SF, by now most cities and countries around the world have decided they're gonna deal with it how they want to deal with it.And there's been, frankly, dozens of precedents already set, so really the big battle yesterday was really around the people of San Francisco and I think what we really wanted to do—and we needed Chris to help us with—was not make me and the company the face of every one of these fights. because it's really not about us. Ninety percent of the stakes, by definition [of Airbnb's] business model, is about these hosts. When people are protesting they are thinking about me—and maybe they understand me or don't understand me, but I'm not even the point of it. The biggest point of this are the hosts.
I'm from Albany. I remember thinking to myself, I'm not sure if France will love this idea, I'm not sure Korea will or China will, but I can guarantee you that my hometown of New York will. The irony is that San Francisco and New York are by far our most challenged markets.
San Francisco has legalized it. In fact, it was legalized and the law went into effect in February so now some opponents decided they would not work with the legislative process, they would go right to the voters. That happened yesterday. Obviously, the voters spoke. So i think that this has been a pretty important message.
I think that in San Francisco and New York in particular people are very perturbed about housing costs and I'm totally sympathetic. I think at the end of the day, our mission and the mission of many of our opponents is very similar. In other words, Airbnb was started because I couldn't afford to pay rent. Because the rent here is very expensive. And 1,500 people last year depended on airbnb to pay their rent and mortgage, save their home in the city of SFIf we can kind of drown out the noise and realize this is a way to allow people to make ends meet—people into the middle class— I think that's a really important thing. There's a lot of noise just kind of surrounding the political process.