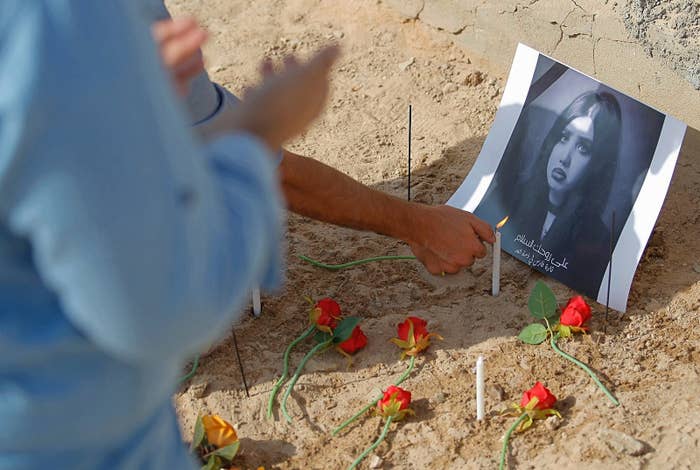 A week after the murder of Tara Fares, former Miss Baghdad and Iraq's sixth most-followed person on social media, Shimaa Qasim posted a tearful video on Instagram.
"We are not even like chicken," Qasim — who has 2.7 million followers on Instagram — said, after she was told she would meet the "same fate" as Fares. "Chicken are not slaughtered like that."
As the news was announced on Friday that Nadia Murad, an Iraqi Yazidi who was tortured and raped by ISIS militants, had won the Nobel Peace Prize for a campaign against sexual violence, young women in Iraq are literally fighting to stay alive in the country's troubled towns.
Five high-profile women have been killed in Iraq since August. On Sept. 27, Fares was shot in Baghdad, while inside her car, by unidentified bikers. Two days before that, human rights activist Soad al-Ali was shot by unidentified men as she entered her car in Basra, a region that saw massive anti-government protests this month. In August, two beauty experts, Rafeef al-Yaseri and Rasha al-Hassan, also died in unexplained circumstances in their homes.

While the numbers might pale in comparison to the routine violence that rocks the conflict-riven country, these killings — activists say — correspond to a pattern.
"All women entering public life are targets," Hanaa Edwar, a women's rights activist based in Baghdad, told BuzzFeed News. "Fares had more than 2 million followers. All of the women killed were courageous, ambitious women with strong personalities."
As a consequence, Edwar said, many Iraqi women are withdrawing from public life.
"We have seen so many businesswomen in Basra stop their activities; young women in media have gone into hiding; women are deactivating or changing their social media profiles. Some of them have changed homes, are living low-key and under the radar. These killings are spreading fear and terrifying young women and feminists."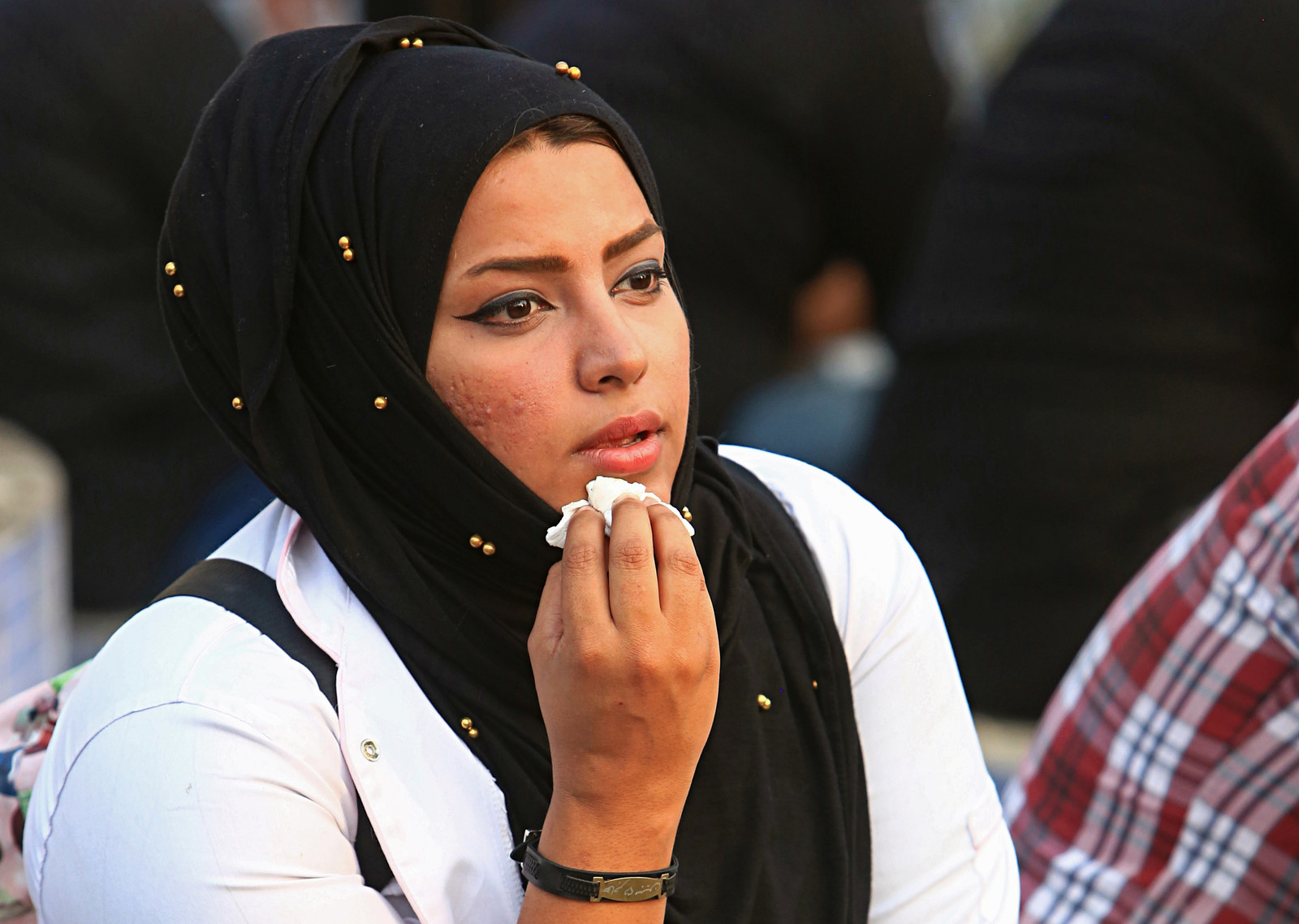 The bodies of women have historically been treated as a battleground for political ideology and warfare. Feminist anthropologist Lila Abu-Lughod documents the ways in which Muslim women and gender have become the symbols of modernity, westernization, and democracy. When women remove their veils as Fares and Qasim did, she argues, they are seen as modern — code for sexually free, not necessarily as possessing sexual agency.
"We do not stand outside the world, looking out over this sea of poor benighted people, living under the shadow — or veil — of oppressive cultures," she writes in her book, Do Muslim Women Need Saving? "We are part of that world, Islamic movements themselves have arisen in a world shaped by the intense engagements of Western powers in Middle Eastern lives."
In Iraq, the security apparatus has sought to explain away the recent deaths as the unfortunate outcome of women trying to be modern in an unstable and conservative society, rather than acknowledging their work and contribution to Iraqi society.
Soad al-Ali was a human rights activist in Basra fighting against government corruption and the contamination of drinking water in her city. But when she was shot, the authorities first blamed her for cooperating with the US consulate. They changed their tune a week later, claiming instead al-Ali was killed by her ex-husband.
"When we investigated it, the sheikh or the head of the tribe, her family have denounced the police's statement, they contradict the police," said Edwar. "It's extremely suspicious."
Naza Gora, a journalist who writes on gender rights in Kurdistan, told BuzzFeed News that she was uncertain if women had been singled out for being outspoken — but the authorities aren't making things any clearer.

"We can not consider the killing of four or five women [a] phenomenon, because the violence in Iraq affects everyone," she said. "But the Ministry of Interior and security agencies do not give us full information on the results of investigations."
The political situation in Iraq has been volatile following a four-year-long battle against ISIS, which destroyed the property and livelihoods of more than 3 million people. Southern Iraq in particular has been rife with riots and protests since May. Months after the elections, Iraq's new President Barham Saleh has finally chosen veteran Shiite Islamist politician Adel Abdul Mahdi as prime minister-designate.
For Qasim, the relentless violence and stalking have produced a profound exhaustion. Since she shared her video message on Instagram, she has temporarily relocated to London. Qasim declined to speak with BuzzFeed News, but in her video she said she was tired of abuse from strangers on social media who post images of her with obscene and violent captions and question her every move.
"Why is all this happening?" she asks in the video she shared on her Instagram story. "All your messages asking, 'what are you doing this, why are you going there, why are coming to this place?' I don't want any of those messages, OK? This is enough. I just want to live in peace."
Qasim ends the video saying: "We are famous, but we are not prostitutes like some say. We are people who put the voice of the people on TV. We are media professionals. We convey messages. We convey the voice of the people, that is it. Then a nobody comes along and says, 'She is a prostitute, kill her.'"