A 23-Year-Old Woman Was Allegedly Set On Fire By Five Men While She Traveled To A Court Hearing About Her Rape Case
The 23-year-old woman is in critical condition with burns on 90% of her body. Five men, including her two alleged rapists, are in custody.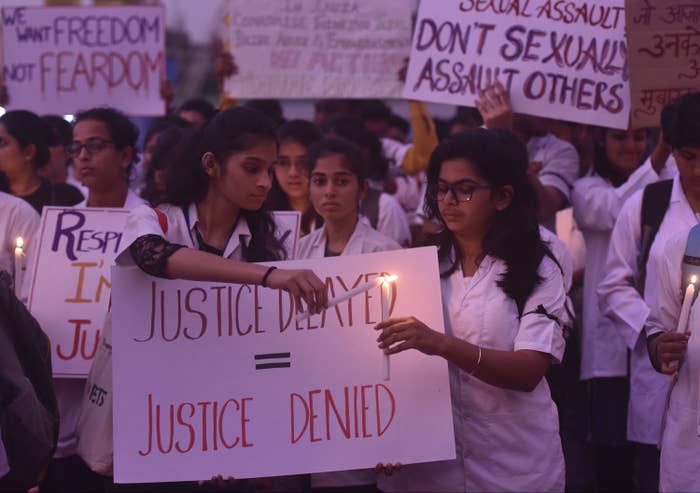 NEW DELHI — A 23-year-old woman in India was set on fire by five men, including her alleged rapists, while she was on her way to a court hearing for her rape case.

The woman had filed a case of rape against two men from her village in March and also accused one of the men of filming the crime. Both the woman and her alleged assailants are from Unnao, a district in the North Indian state of Uttar Pradesh.
At the time she was supposed to present herself for the court hearing, one of the men she had accused of rape was on the run from the police, and another was released on bail last week. Five men, including the two accused of rape, have been arrested in connection with today's assault, according to a statement by police.