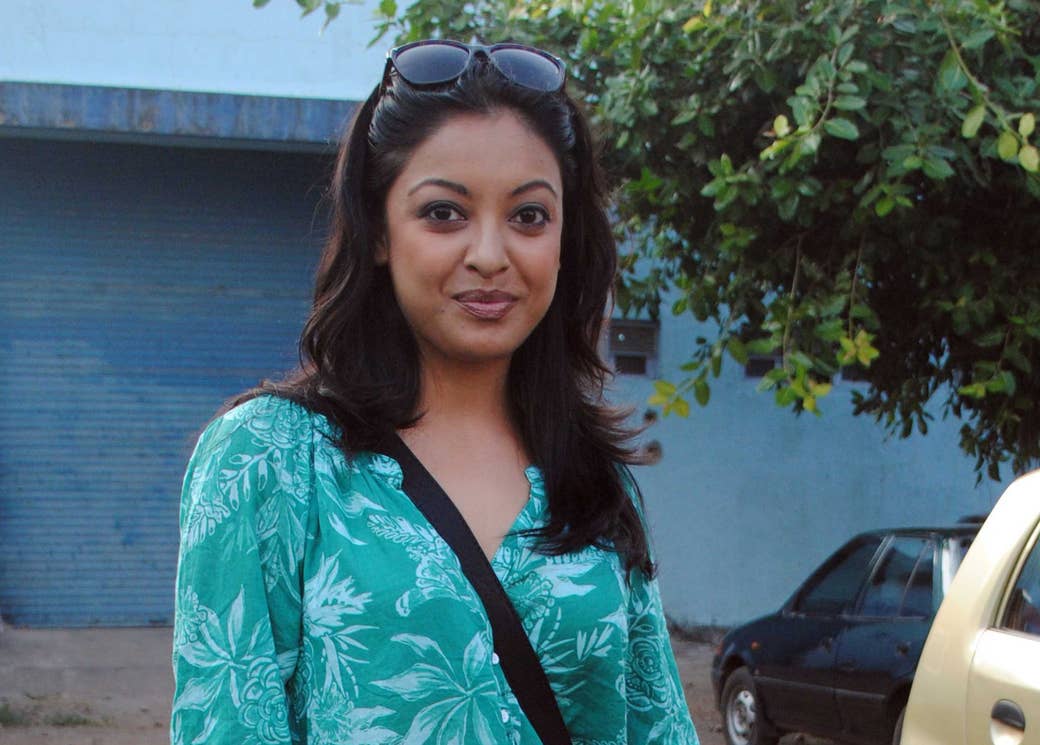 NEW DELHI — When Tanushree Dutta came to India this July, she hoped to spend a few peaceful months with her parents before settling into her new life. She'd spent the past few years in the US — first Los Angeles, then New York — and was about to move to New Jersey. It was the suburban life she'd carefully saved and planned for — her own apartment, friends who lived close by, a regular income, and a Bible study group.
As a former Bollywood actor and beauty pageant winner, Dutta, 34, had spent the past few years making appearances at Indian diaspora events in the tri-state area. It was decent money for her and made better financial sense for her sponsors. Bollywood actors usually had to be flown down from India, often on business class tickets. Dutta, who hadn't been featured in a film since 2010, had fewer, less expensive demands.
But from the moment she landed in India this July, Dutta has found herself thrust back to a decade ago when she made a complaint of sexual assault against Nana Patekar, a senior Bollywood actor and a major figure in the film industry. The reason she is at the eye of the storm again is because of a recent television interview, in which she described once again her ordeal from 2008. Presented to an audience primed to listen to women's stories post #MeToo, the interview went viral and caused a storm in Indian media A few big names from the industry, including Priyanka Chopra, spoke in support of her.
But another reason Dutta's candor and courage have suddenly found new popularity in her home country is that the Indian film industry, like Hollywood in the past, practices its own omertà, or code of silence. Everyone with a degree of proximity to its many rungs knows that stories of predatory behavior — from filmmakers to A-list actors — abound. No one talks about it publicly, because it would mean losing access to an industry that is a massive source of employment in India, and whose estimated worth by 2020 is $3.7 billion.
"It's not as though I ever stopped talking about it, I've been repeating the same story since 2008," Dutta told BuzzFeed News over the phone from Mumbai. "The only thing that's changed is that people suddenly want to listen."

The other thing that's changed is that Dutta — once shunned by the industry and alienated from her colleagues — has suddenly found support from young women from within the industry, whose eyewitness accounts corroborate the facts of her story.
In 2008 Dutta, then 24, was at the cusp of her career as an actress — she was an outsider in Mumbai and was just beginning to see success in the industry. On March 26, she was shooting a song sequence for a film titled Horn OK Please. Dutta was not actually featured in the film, but it is common practice for Indian filmmakers to insert an out-of-context, sexualized dance number featuring a popular actress of the day into movies to increase sales.

During rehearsal, Dutta alleged that Patekar (who did have a starring role in the film) appeared on set and insisted on being part of the video. According to her, Patekar also asked the choreographer, Ganesh Acharya, to include a number of vulgar dance steps to the choreography (which, eyewitnesses told BuzzFeed News, included lying down on top of Dutta).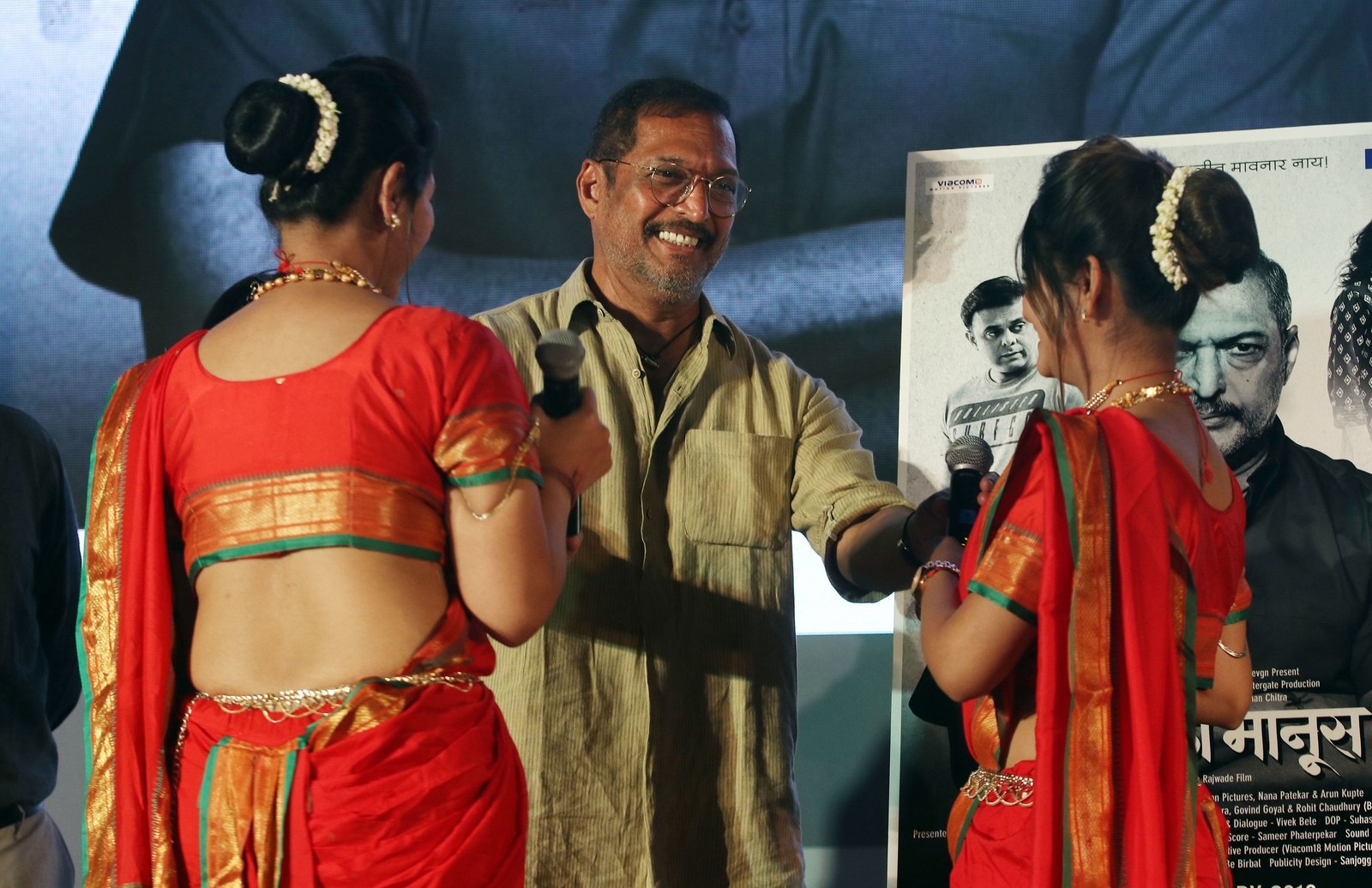 Acharya and Patekar, along with the film's director and producer, have declined repeated requests to speak with BuzzFeed News. Patekar's lawyer told BuzzFeed News that Patekar will serve Dutta a legal notice asking her to apologize. Meanwhile, Patekar also told a television channel that he does not understand what Dutta means by sexual harassment since "there were 200 people sitting in front."
During the song's rehearsal in 2008, Dutta, eyewitnesses said, stormed off the set, locked herself in her trailer, and refused to reemerge until her parents appeared and took her away in a private vehicle.
Also on set were two young women — now-senior entertainment journalist Janice Sequeira and Shyni Shetty, who was the assistant director during the shoot in 2008. This week, both women tweeted in support of Dutta's allegations.
"As a woman, you can tell when another woman looks uncomfortable, I could tell Dutta was not okay," Shetty told BuzzFeed News.
"I was only 22 at the time and it was the first film I was working on. It had barely been two years since I came to Bombay," she added. "There was nothing I could do then, I was still becoming a person. But now, it's important for us to stick together."

Sequeira, who was a 23-year-old junior reporter at the time said it was important to back Dutta's narrative because it occurred in full view of hundreds of people, and included public humiliation, bullying, and sexual assault — and Sequeira witnessed almost all of it.

"My cameraman reached ahead of me that day and the minute I entered the set I was told 'Nothing is happening, the actress is upset,'" Sequeira recalled. "I reached the set and Tanushree did look really upset. Nana Patekar, Ganesh Acharya, and the producer of the film were standing in one corner and talking, everyone else was standing on the sidelines and didn't know what to do."

Sequeira said that she asked a crew member why the shoot had stopped, and was told that Dutta wasn't "cooperating."
After a decade of Bollywood reporting, Sequeira said that she now understands what the word was meant to convey — at 23, she didn't.
"I saw Ganesh Acharya say something to Tanushree, and then the crew attempted a few futile shots of shooting this dance sequence," she said. "All this while, Nana Patekar had been standing on the site, then he entered the frame and started to do some very weird and vulgar dance moves with her. Barely 30 to 40 seconds later, Tanushree just walked off the film set."
At that point, Sequeira said the set erupted into total chaos. "There was screaming and shouting, people followed her to her vanity van where she had locked herself." While Dutta was inside, Sequeira said the dancers and crew on set were growing increasingly frustrated. Patekar had walked off to the side.
After some time, Sequeira said she noticed some people protesting outside Dutta's trailer. "They were screaming, banging on her door, shouting at her to come out, it was a mob. I asked one of them 'Who's called you here?' They said, 'the producer has, he wants his money back.'"
"This was a professional — a woman hired for a job. Even if she couldn't do the job, you can't call a mob on set to threaten her right? You have to try and talk to her, accommodate her, and listen to what she feels is happening on the set," Sequeira said.
Police officers arrived on set, but Sequeira said they did little to de-escalate the situation. "They were definitely more concerned about the crowd causing damage to property."
At around 9 p.m., Sequeira said she saw Dutta's parents arrive on set to pick their daughter up. "As soon as their car entered the gates of the studio, the crowd went absolutely berserk," Sequeira said. "They were banging on all sides of the car, they broke the windshield, the side mirror. I remember her parents looking worried and scared, imagine the paranoia, they obviously thought the crowd would attack their daughter."
Finally, Dutta emerged from her van and, accompanied by her parents, entered the car.
"I remember that she wasn't able to change her clothes, she had been shooting an item number, so she wasn't exactly dressed in clothes that covered her up. She'd spent the entire day at this shoot with men who humiliated her, and then, she had to go back home in that same state."
News reports at the time had depicted the incident as a tantrum by an unprofessional and uncooperative heroine.

"There were visuals of me on set in skimpy clothes — the costume mandated by the director — juxtaposed with images of Patekar in traditional Indian clothes, head bowed before a Ganesh idol [a popular Hindu deity], or meeting poor farmers," Dutta said from Mumbai this week. "Who would you believe?"
While Sequeira said she could not speak to Dutta on the set, the journalist messaged her requesting an interview about the day's events at the time. Late at night, Sequeira said she received a response from the actor asking her to visit her at home, without her camera operator.
"She had obviously been crying a lot, her parents were regular people, they weren't from the film industry and they still looked very shaken," Sequeira said. "She couldn't believe what had happened or the fact that not a single person had tried to help her. She kept saying 'how is this happening? How did I get in this situation?'"
While Sequeira told BuzzFeed News she was unable to understand why no one else was speaking in support of Dutta. "I know that it could mean losing access to that actor and people he's connected to," she said. "I guess I'm fortunate that I no longer feel that insecure about my job."
But Patekar's clout has less to do with his access to the industry, and more to do with his closeness to the Thackerays, a political family that heads up a far-right nationality party and all but runs Mumbai. At the time Patekar allegedly assaulted Dutta, his close friend Raj Thackeray had allegedly called on the Indian film industry to blacklist her.
In an interview with the Indian newspaper the Telegraph, where Patekar spoke of his closeness to the Thackerays, Patekar asked the journalist interviewing him to re-tie a thread that was coming off his wrist, asked her how old she was, what her husband did, and then why she wasn't married. He also said that he had grown apart from his wife, because he blamed her for their child being born with physical deformities.
As a veteran actor of the Indian film industry Patekar has been forgiven multiple reports and examples of his fiery temper with women for the do-gooder image he has cultivated over the years. During Ganesh Chaturthi, a massive Mumbai festival, Patekar walks the streets with ordinary civilians. He came from a poverty-stricken background, and as a result, is famously moved by the plight of Indian farmers.
The larger-than-life image of many male Bollywood stars speaks to the fact that both on screen and off screen, men in India are allowed full personhood — to exist despite their flaws, to have narratives that overcome their pasts — while women are not.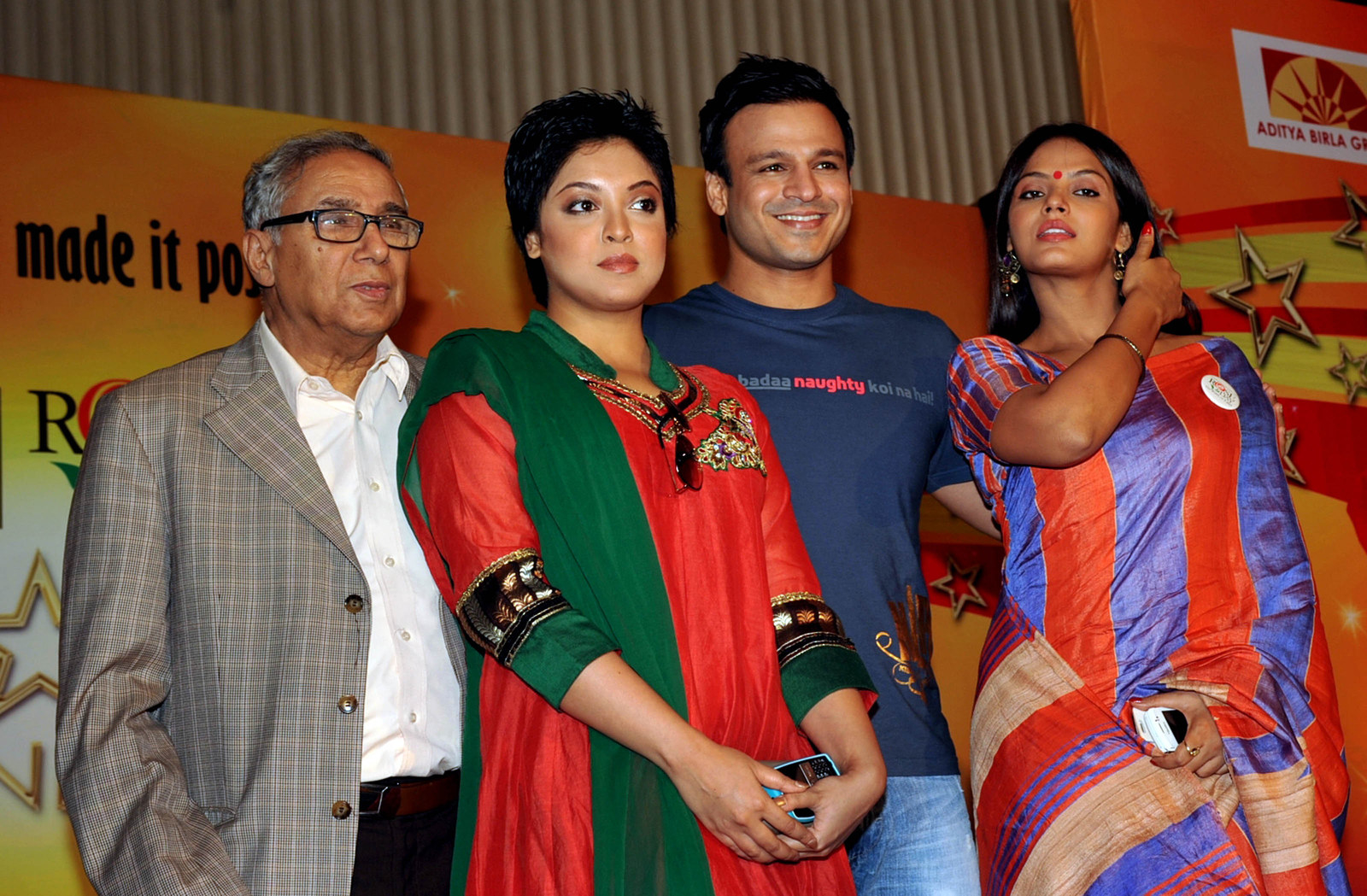 After the incident, Dutta effectively left the film industry. As an outsider to the film industry, she was easy to write off, she received a few offers in 2009, but soon, she stopped all projects altogether. She told BuzzFeed News that she was too traumatized to visit film sets regularly.
"I would get agitated, hyperventilate, my head would be a blur of memories. How could he say that? How could he do that? Is my future over? They're just getting away with everything. At times like that, it was hard to even pray. I could just about remember to breathe."

Dutta said that the public nature of her humiliation made her feel as though her entire life had been laid bare. "I didn't have a career or work to wake up to in the morning, I often asked God why he'd still kept me alive. I felt like I had no purpose at all. My life was taken away from me randomly and abruptly because of one person."
The mob violence, in particular, caused Dutta to suffer from a major case of PTSD for years to come. She became afraid of crowds, she said, and would often wake up in the middle of a panic attack.
"I wasn't like that all the time," she said. "But it would just linger in the back of my mind."
Dutta said she did not seek therapy because she had internalized the false idea that "women that went to counselors or psychologists were crazy and unstable." Instead, she found her solace in spiritualism — during her "journey," as she describes it, Dutta went cycling in the Himalayas, went to yoga retreats, meditation camps, and joined Vipassanā — a popular form of meditation that involves several days of complete silence.
At some point, Dutta said she was gradually able to find her way back to a sense of calm, and later to forgiveness. Right now, that fortitude is being tested all over again. "Sometimes I watch my interviews and wonder where I found the courage to speak," she said. "I don't quite know the answer. I think that finally, I'm just a medium for the message."