An Indian Government Minister Accused Of Sexual Misconduct Has Stepped Down From His Post
MJ Akbar has been accused of sexual misconduct by at least 20 women who worked under him while he was an editor at various publications.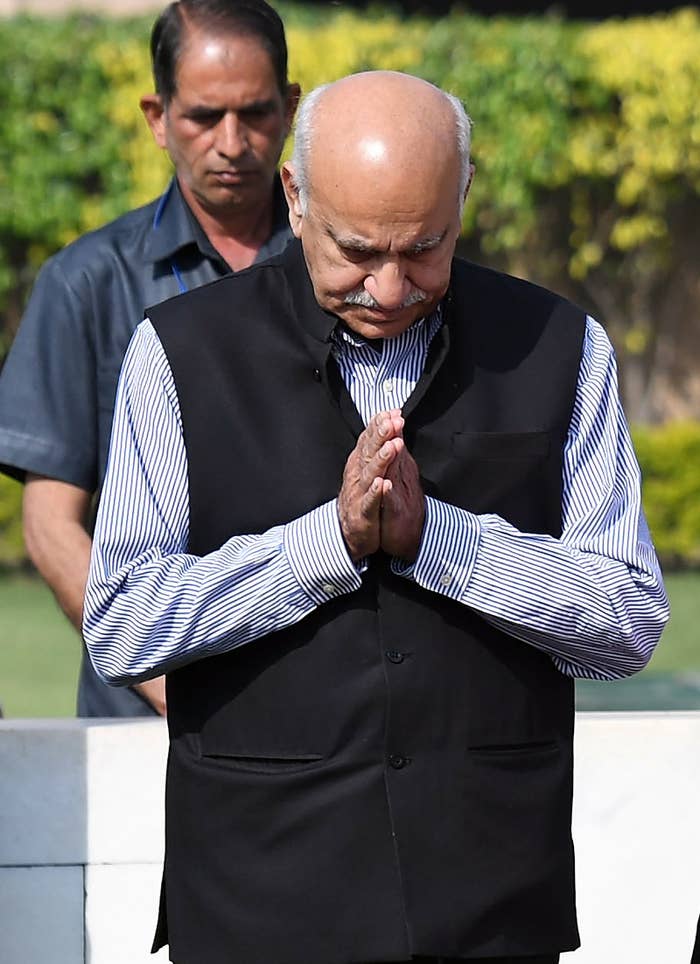 NEW DELHI – An Indian government minister who has been accused of sexual misconduct by at least 20 women stepped down from his post in the foreign ministry Wednesday.

MJ Akbar, who has become synonymous with India's #MeToo movement, said in a statement to the ANI newswire that he would challenge the "false accusations" made against him in a personal capacity.
Before he was appointed as a minister by the ruling Bharatiya Janata Party in 2014, Akbar worked as an editor at the Asian Age, Deccan Herald, the Telegraph, India Today, and Headlines Today. All of the women who have come forward to accuse Akbar of sexual misconduct are journalists who previously worked with him.
On Oct. 8, editor and columnist Priya Ramani became the first woman to go public with her allegations against Akbar.
In the week that followed, Akbar left the country for a foreign mission to Nigeria. By the time he returned, 13 more women had accused him of sexually harassing them while he was their editor at various Indian newspapers. One of them, an American journalist, said she was only 18 when Akbar forcibly kissed her in his office.
Akbar responded to the allegations by suing Ramani for defamation.
Since he filed that lawsuit, six additional women have come forward with allegations against Akbar. The journalists, all of whom worked under Akbar in different newsrooms, have asked the court to treat their accounts as testimonies supporting Ramani in the legal case against her.
The formal hearing for the defamation suit will begin on Oct. 18. Ramani is yet to be summoned, but members of the Indian media are discussing ways to create a legal fund for her to take on Akbar's battalion of lawyers.