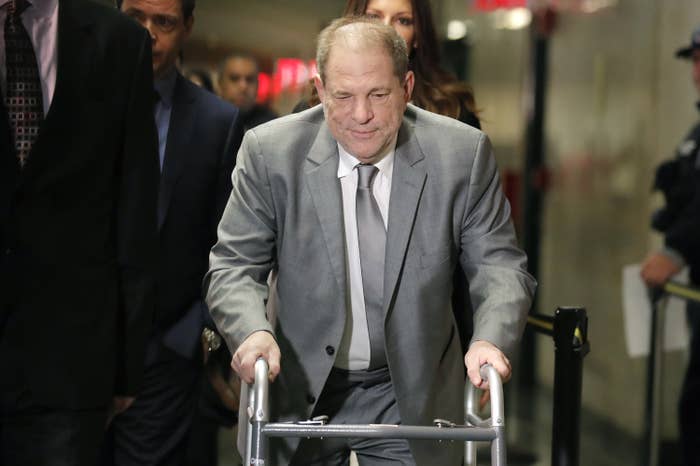 NEW YORK — A Manhattan judge threatened to send Harvey Weinstein to jail after the disgraced movie producer showed up for his rape trial with four phones and used two of them in the courtroom — a violation of the judge's rules.
Weinstein surrendered two phones as he entered Judge James Burke's courtroom Tuesday, on the second day of his rape trial, where jury selection is scheduled to begin.
According to the judge's rules, electronic devices, including cellphones, are "not allowed and must be turned off" inside the courtroom.
Court staff informed the judge that Weinstein had surrendered two phones and that he had pulled out two more — one of which he was using when Burke entered the room.
"Mr. Weinstein, I strongly urge you to exercise your right to remain silent at this point; that is, don't say anything," Burke said after he entered the courtroom and saw the former Hollywood producer using his phone. "But is this really the way you want to end up in jail for the rest of your life, in violation of a 'do not text in court' rule?"

Weinstein's lawyer apologized on behalf of his client — who was shaking his head — and told the judge he would not repeat his "mistake."
"I don't want apologies. I want compliance," the judge responded, ultimately deciding to not change his bail conditions.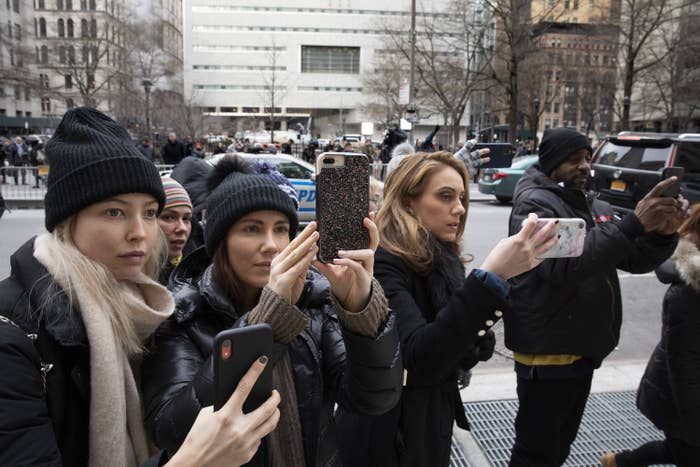 Weinstein's attorney, Arthur Aidala, then asked the judge to delay the trial, saying that stories about his client being charged in Los Angeles for rape and sexual assault are all over the news, making it hard to pick an impartial jury.
Aidala handed the judge 354 pages of "what's being said on the internet" about Weinstein and the LA charges.
"I was at dinner last night discussing Bruce Springsteen with a friend, and all we could hear were other tables discussing, 'Did you hear about Weinstein?'" Aidala said. "My client is the talk of the town."
He then requested that jurors be quizzed on whether they are following the news about what's happening in Los Angeles.
The judge denied Aidala's request to delay the trial and said the defense can suggest more questions to ask jurors.
"Let's not keep trying to unring a bell that has no resonance," the judge said.
The judge then requested that all media except a pool reporter leave the courtroom to make space for 120 prospective jurors.
Later Tuesday morning, the court released a 14-page juror questionnaire with more than 70 questions prospective jurors will be asked to answer.
The questions include ones about whether the jurors or their family members have ever worked in the entertainment industry and if they have ever been a victim of sexual violence. Other questions include how much the jurors have read about the case and whether they can remain impartial.
Jury selection was underway Tuesday afternoon, and at least 40 prospective jurors were quick to tell the judge that, without hearing any evidence in the case, they had already made up their minds.
After the judge asked if they can be fair and impartial, many of the 40 people responded by saying "I can't," and "not in this case."
The judge later read off a list of people who may testify in the case or whose names may be mentioned during the trial, including Charlize Theron, Salma Hayek, Rosie Perez, and Robert Weinstein.