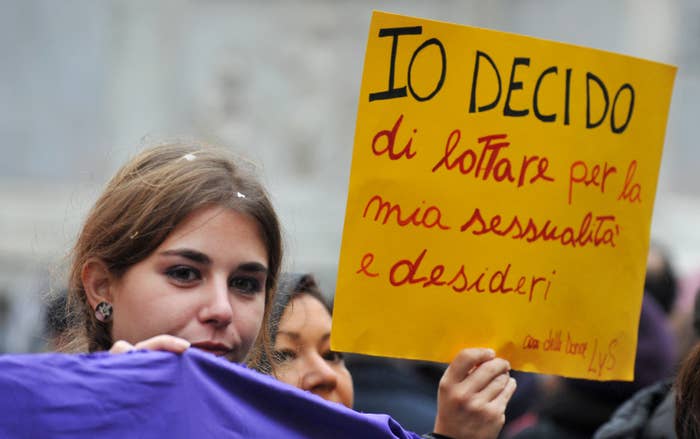 Silvana Agatone first realized she was going to be a gynecologist at 16, when she watched the moon landing. "It was 1969. I thought, Well, man arrives on the moon and women still have to give birth in excruciating pain, just as in prehistoric times."
At 65, Agatone has served as a doctor in Rome for over three decades, and is the president of the Free Italian Association of Gynecologists. But this year, she might be making her most significant contribution to women's health. Last month, Agatone and three other gynecologists petitioned Italy's health minister, Giulia Grillo, to ensure safe and legal abortions for women. The petition went viral, receiving 65,000 signatures in a matter of hours.
Agatone told BuzzFeed News the petition touched a nerve because Italy's women feel they are "under attack." Abortions under special circumstances were legalized in Italy in 1978, but "Law 194" — as the abortion law is known — has also endangered pregnant women through the "conscientious objectors" clause. Under the clause, health care professionals can refuse to help women who want abortions on moral grounds — or because they are anti-abortion — even when women's lives are in danger. The petition asks Grillo to ensure the presence of non-objectors in every hospital.
Agatone and her co-petitioners, Elisabetta Canitano, Concetta Grande, and Giovanna Scassellati are lone figures who have been fighting back against Italy's anti-abortion culture for years.
Agatone said when she performed her first abortion at 28, she was the only non-objector in the hospital.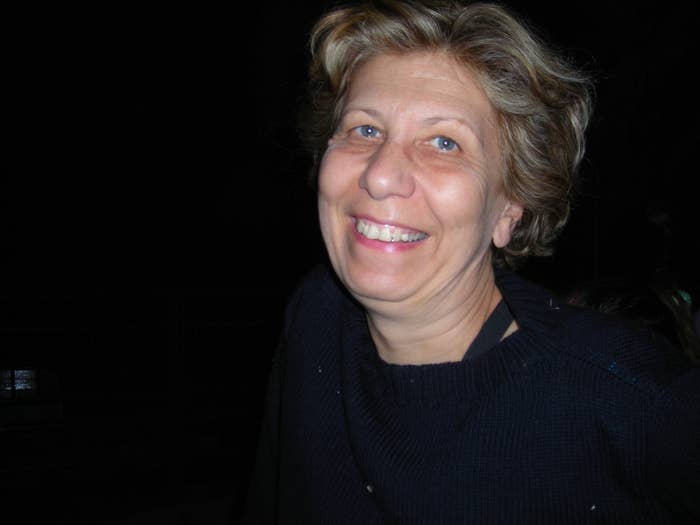 "Ever since then, I have been seen as the 'maladjine,' an evildoer — never as someone who made sure that women could take advantage of a law, seek the counseling and benefits that the law guarantees women seeking abortions," she said.

The "conscientious objector" clause has led to horrific situations, Agatone said: Women are forced to undergo biased counseling, and made to wait unnecessarily long periods between appointments to discourage them from terminating pregnancies. At the hospital, nurses who are conscientious objectors refuse to wash surgical tools used on pregnant women seeking abortions, orderlies refuse to wheel women to operation theaters, and anesthesiologists refuse to do their job. Women that undergo secret, illegal abortions can be fined up to 10,000 euros ($11,400).
According to data gathered by International Planned Parenthood along with its Italian partners (like the Free Italian Association of Gynecologists) and the UN's Center for Reproductive Rights, at present, 70% of Italian doctors choose to deny abortion care to women who need it, claiming it is against their own individual conscience — in some areas of Italy, this figure rises to 90%. Last month, a court in Catania, the second largest city in Sicily, found seven doctors guilty of manslaughter for refusing to terminate the twin pregnancy of a 32-year-old woman, ultimately causing her death.
"Pharmacies in Italy no longer have the obligation to keep the morning after pill," Agatone said over email. "We know that in countries where abortions are not permitted, women die from insecure abortions. We know there is no contraceptive in the world that is 100% safe. So why do objectors force women to carry out unwanted pregnancies?"
Italy is not the worst European country when it comes to women's rights. Catholic-majority countries like Spain and Portugal have tight restrictions for women seeking an abortion — Portugal requires women to pay an additional fee for termination of pregnancy, making it harder for poor women to seek safe abortions. In 2011, Hungary's government began a campaign targeting abortion that was funded by the European Union. The campaign slogan said: "I understand if you aren't ready for me, but put me up for adoption — let me live!"
Poland, Malta, and Andorra still restrict access to safe and legal abortion to the extent that it is virtually inaccessible to most women. In Georgia, young pregnant girls are also refused care by doctors and entire institutions, and forced to travel long distances to reach centers that provide abortion care, only to be faced with additional barriers like requests for parental consent (which are not legally required).

These laws are not necessarily reflective of public opinion. In Ireland, for instance, a referendum this year defending women's right to terminate unwanted pregnancies saw Irish citizens travel home from across the world to vote — and the pro-choice votes weren't limited to urban, liberal centers, either.
As a young woman, Agatone said she frequently wondered if all the research into women's bodies — particularly, their reproductive cycles and pain — was only conducted by male doctors. "They did not seem motivated to improve the situation for women," she said. "I felt it was time for women to enter the field of scientific research."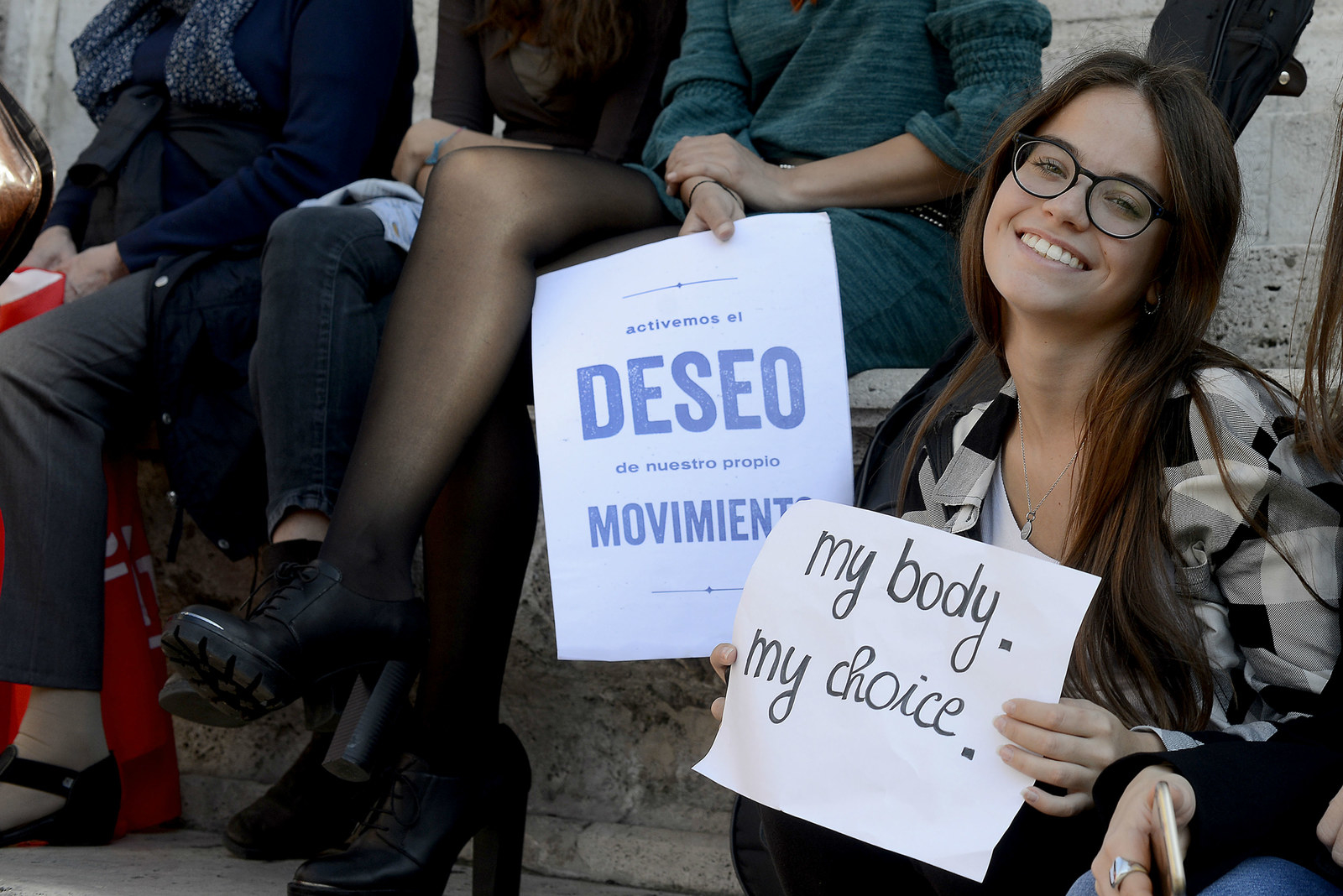 When she was a young resident in training, Agatone visited Italy's small towns, meeting women who had never learned about contraception and ended up as teen mothers with no economic future or ability to run a family.

"In all these places of extreme poverty, I never met the men who had impregnated these women and then disappeared from their lives — the fact is, the women I met had to face the consequences of the sexual act alone."
Agatone said these early years helped her realize that while Italians debated the ethics of abortion in the abstract, they had little understanding of what it meant to actually live through the realities of an unwanted pregnancy.

"I remember a couple who came to me for the diagnosis of a severely malformed fetus, discovered very late during the woman's pregnancy — because they had no money to undergo checks. They had already lost their jobs and their homes when the news of the malformation had arrived," Agatone said.

The couple did not know how to move on, and Agatone knew it was too late in the woman's pregnancy to perform an abortion in Italy.

"We made a collection and we sent the woman to a foreign country where legislation still allowed abortion."
Despite the moral harassment she has faced at work across hospitals, Agatone said she has never let it dissuade her from helping women — and she is not alone. Agatone considers her co-petitioners as fellow feminists and close friends.
"Listening to the stories of so many women, the one thing I learned was that in life you can never judge anyone else."