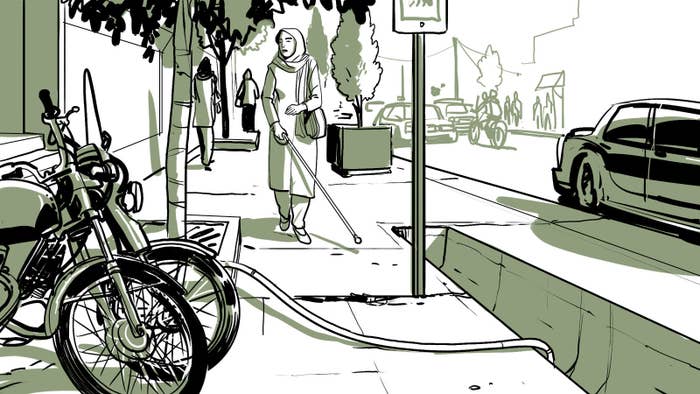 People with disabilities in Iran face a range of difficulties going about their daily lives including access to health care, public transport, and even their own money.
A new report from Human Rights Watch (HRW) and the Center for Human Rights in Iran (CHRI) — titled "I Am Equally Human" — says government attempts to improve the lives of people with disabilities have largely failed, while negative stereotypes and discrimination endure, in part due to Iranian legislation that still sometimes includes derogatory and outdated terms like "insane," "retarded," "eyeless," and "crippled."
For the report, researchers interviewed 58 people with disabilities, documenting discrimination, abuse, and lack of accessibility.

Interviewees said that walking around outdoors for work or errands was difficult as they frequently injured themselves, got lost, or fell while navigating the streets.

Fatemeh, who uses a wheelchair, told a researcher: "I know it's very dangerous. Each time I get on an escalator with my wheelchair, I prepare myself for death. But I have no other choice. I have nobody to help me."

In 2009, Iran ratified the United Nations Convention on the Rights of Persons with Disabilities (CRPD). In 2015, the government began initiatives to investigate and promote accessibility of public buildings and transportation in Tehran (the country's capital) and other major cities. Most recently, in 2018, a new law on protection of the rights of people with disabilities came into force.

Despite these measures, in the course of their interviews researchers found that the government has failed to provide sufficient community-based services, develop accessible public transportation, and guarantee equal access to health care for people with disabilities.
While there are no official statistics on the number of people with disabilities in Iran, in 2015 government agencies estimated the figure to be around 1.8 million. The actual number of people with disabilities in Iran is likely much higher.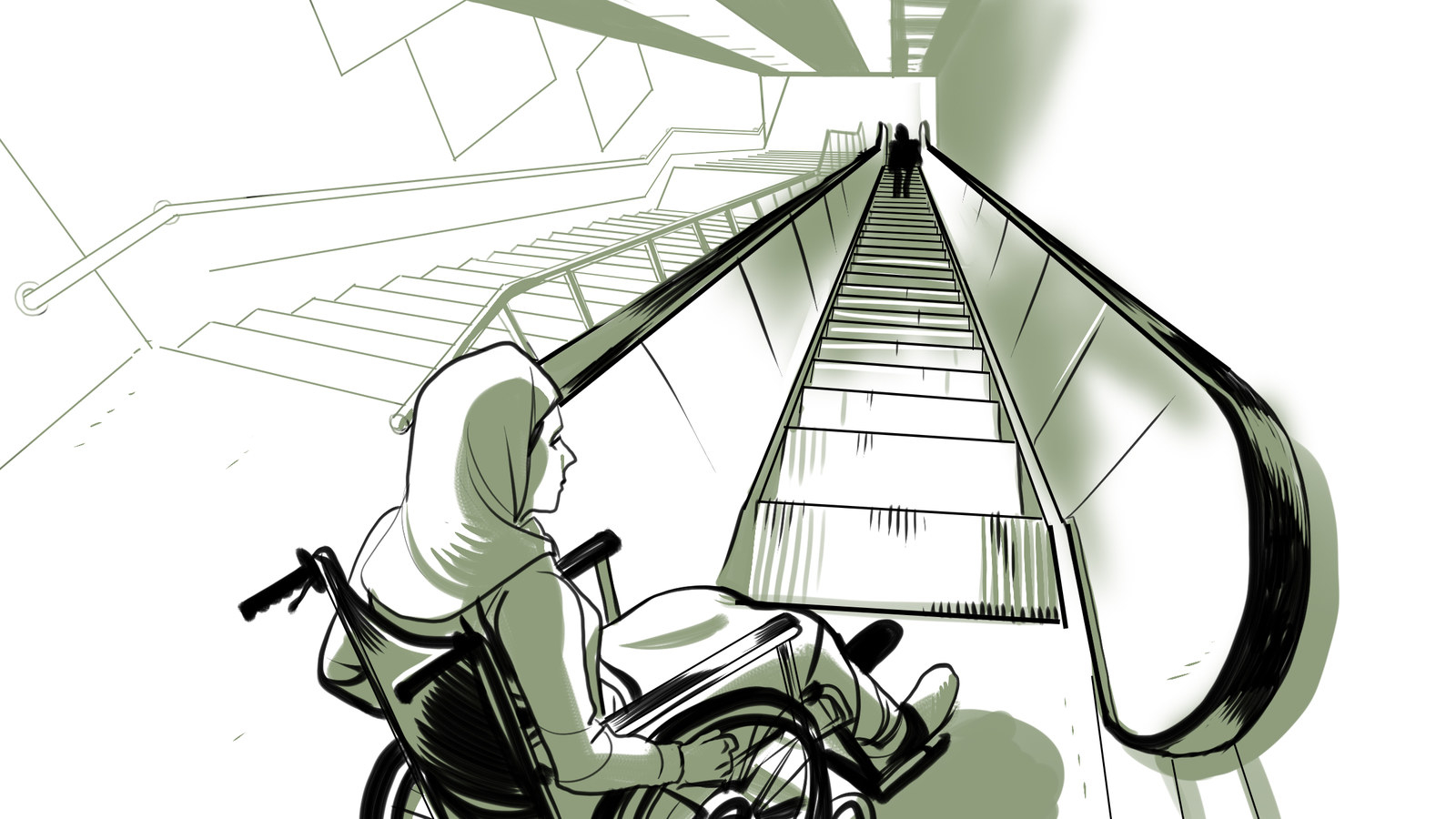 Tehran also posed specific challenges for blind people because of uncovered canals next to streets (to drain rainwater or water the trees) and aerial obstacles like construction material jutting out of transport or storefronts and tree branches. Most interviewees said they felt far safer walking in the street, despite the risk of motor accidents.

Most subway stations in Tehran and major cities are not wheelchair-accessible either. According to the report, while buses in Iran come equipped with a ramp for wheelchair users, several bus drivers do not know how to operate it. While larger cities like Tehran have elevators at metro stations, when these elevators are broken, wheelchair users are left with no choice but to try to use an escalator.
In a separate 2016 study on navigating Tehran while blind, authors Abbas Riazi, Fatemeh Riazi, Rezwan Yoosfi, and Fatemeh Bahmeei found that their legally blind subjects preferred not to ask strangers for help because, as one person told them, "visually healthy people may not believe that we are visually impaired or blind, and this can be annoying." (Others said most people did not understand that a white cane meant that the person carrying it was blind.)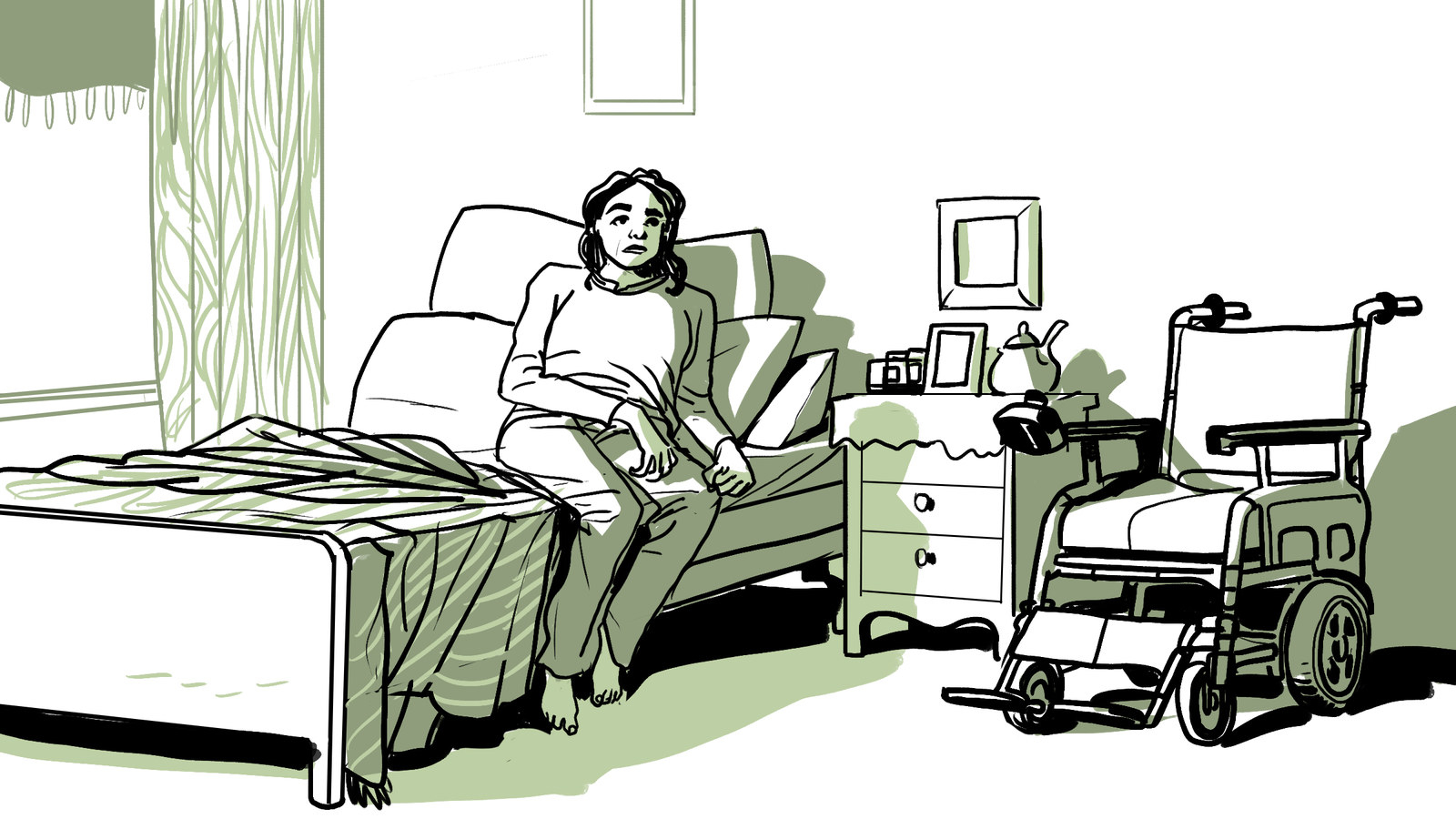 As a result of these difficulties, people with disabilities have no choice but to rely on others — family members, friends, or partners — for basic daily activities. Many people cannot afford personal assistance.
In the study, Fatemeh speaks about the one time she received a job offer, but couldn't accept it because there was no one to help her get ready and go to work. Among the 58 people who HRW and CHRI interviewed, several reported that they could not afford electric wheelchairs — which meant that they were stuck at home for weeks, even months, until someone offered to help them get around.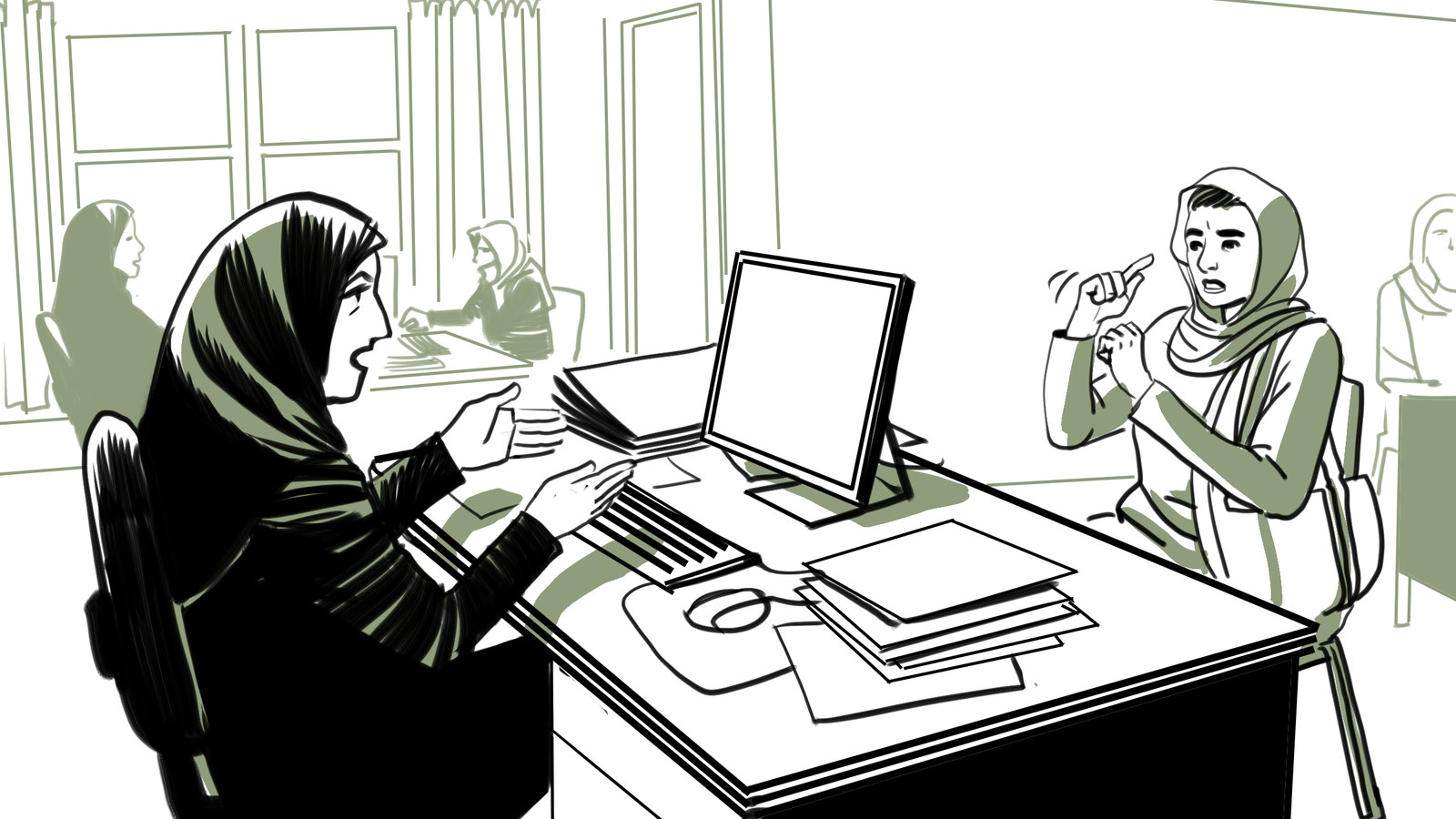 Even among those who could possibly afford care or assistive devices, interviewees reported difficulties in accessing social welfare and their own money.
Social welfare organizations are meant to provide Iranians with disabilities with assistive devices like wheelchairs, crutches, white canes, and hearing aids. But even though state-appointed social workers are meant to help people with disabilities, the stigma and discrimination against them runs so deep that officials constantly fail to provide complete information or assist them in any way. Applicants often had to wait several years before receiving an assistive device.

Disabled people also have trouble withdrawing cash from ATMs — and banks are daunting much in the same way that visits to social welfare organizations can be.
"When I need to use an ATM machine, I stand in a corner and look at people's faces to guess who could be a trustworthy and supportive person to help me," Fatemeh told researchers.
"Then, I give them my card and tell them my pin and ask them to withdraw money for me or do any other banking I need. It is a stressful and uncomfortable situation."