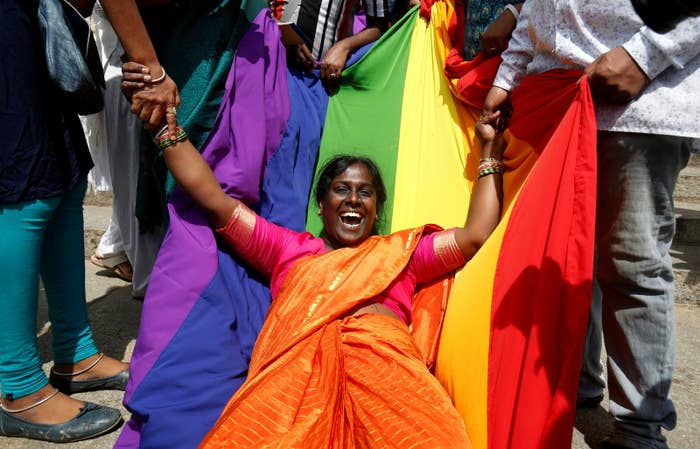 NEW DELHI — One of the world's biggest — if not the biggest — and longest-running gay right battles has finally been won in India.

India's Supreme Court struck down a 157-year-old colonial-era law, Section 377, that criminalized all sexual activity apart from heterosexual sex as "against the order of nature."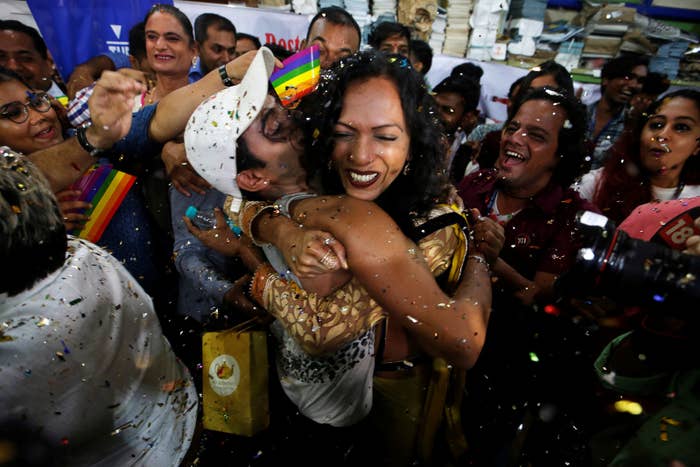 A bench of five judges on the country's highest court had spent weeks hearing impassioned arguments for and against decriminalizing same-sex relations starting this July.


On Thursday morning the bench delivered a unanimous verdict through four separate but concurrent judgments, in which the judges described Section 377 as "arbitrary" and said that freedom could only be fulfilled where the LGBT community possesses equal rights.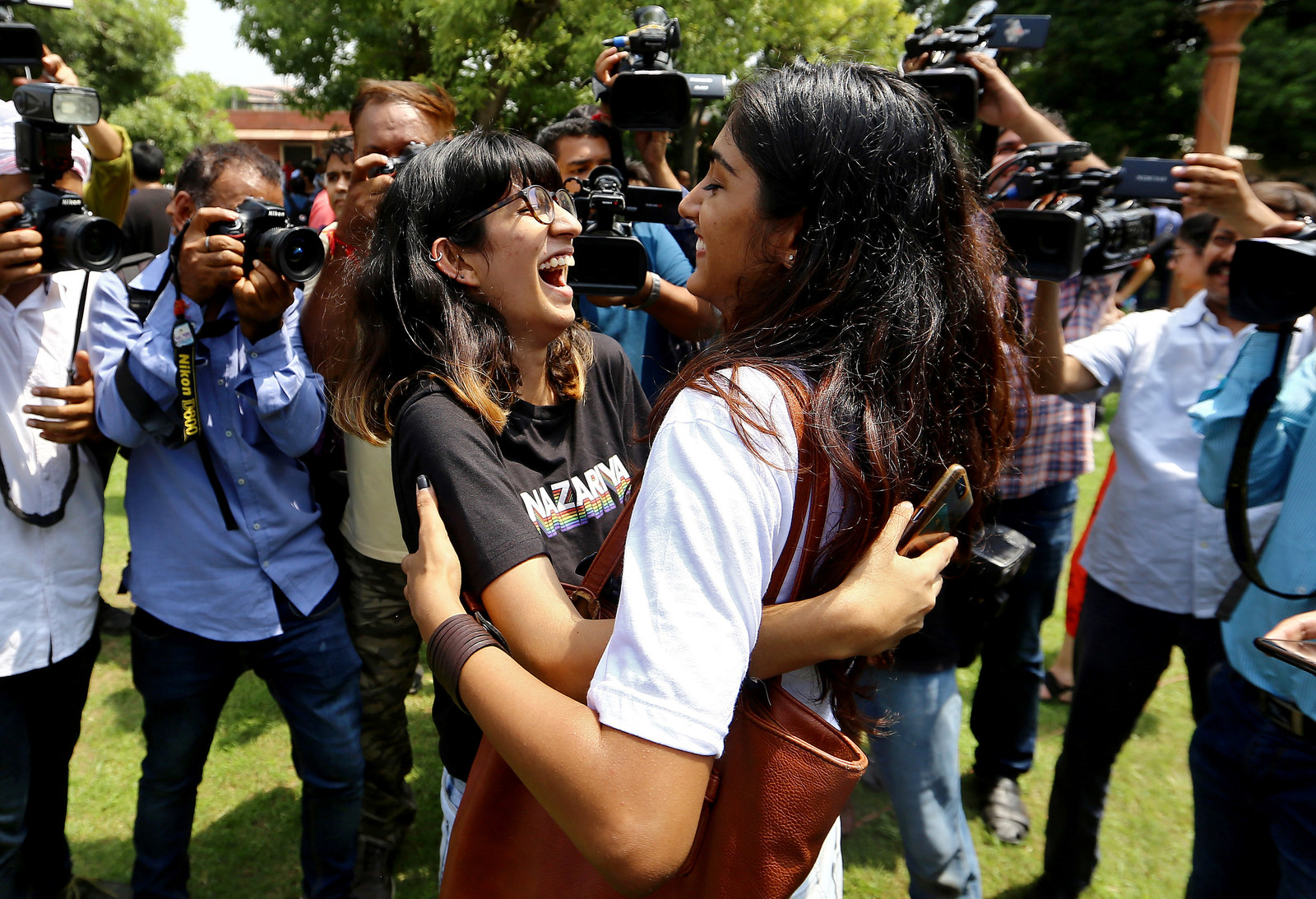 The judges delivered what activists have described as an extremely "generous and open-minded" judgment, including the idea that individual constitutional rights are supreme and that the expression of intimacy is a part of the fundamental right to privacy.

The judges acknowledged that the law had historically led to tragedy and anguish, and that this needed to be remedied.
Justice Indu Malhotra, the only woman on the bench, said history owed an apology to those persecuted in the past by the law, and that today's judgment would be considered in all pending prosecutions.

Significantly, the ruling also included a requirement for police "sensitization" to prevent discrimination against LGBT individuals.
Several recent court rulings in India paved the way for today's judgment on Section 377. In 2014, a case related to transgender rights interpreted India's constitution to rule that no one could be discriminated against on the basis of sex — and this included sexual orientation.
Following this, in August 2017 a landmark judgment from the Supreme Court upheld the right to privacy as a fundamental right for Indian citizens under the constitution, and judges agreed that sexual orientation was included in an individual's private life.
And while a momentous ruling in India, today's judgment could also have huge repercussions for LGBT rights battles taking place throughout the Commonwealth, an association of 53 countries made up mostly of former territories of the British Empire.
At a meeting of the Commonwealth nations in April this year, UK Prime Minister Theresa May described Section 377 as "wrong then and wrong now." In 37 Commonwealth countries, LGBT activists are still fighting similar legal battles against colonial-era penal codes; in the coming months, courts in Kenya and Botswana are set to challenge the same law India struck down today.
"India's famous privacy judgment cited the Jason Jones Trinidad and Tobago judgment, and today one of the justices referred to it as well," said Arvind Narrain, author and founding member of the Alternative Law Forum. "We can impute that there is a conversation going on between members of the global South as far as decriminalization is concerned, because this is a shared colonial burden. So whatever India has decided on the matter will affect other countries like Kenya too."

Njeri Gateru, legal director for Kenya's National Gay and Lesbian Human Rights Commission, which has a challenge against the country's anti-sodomy law pending that is possibly the next most important case after India, told BuzzFeed News: "A magnificent decision from India — this is a fantastic day in queer history!" She added that changing the law was a monumental step in beginning to address the systematic violence targeting LGBT people in numerous jurisdictions around the globe. "The India ruling in particular brilliantly recognizes the historical persecution suffered by this subset of society and positions this ruling as a beginning of the reclamation of the rights and protections that must be afforded LGBTIQ persons."
Thursday's judgment marks the end of a long and grueling legal battle to overturn Section 377.
It was initially struck down by the Delhi High Court in 2009, only to be restored by the Supreme Court four years later — giving special significance to the queer rights slogan "No Going Back." In a 2013 ruling, two Supreme Court judges described India's LGBT community as a "minuscule fraction" of its total population, and denied that the queer community faced any persecution under the law, as fewer than 200 people had been arrested in the last 150 years for "unnatural sex." One of the judges even claimed that he had never met a gay person in his life.
"Post-2013 the fear was that people would go back in the closet, blackmail rates would rise," said Vikram Doctor, a Bombay-based journalist who has worked with Gay Bombay (a group that creates safe spaces for queer men) and been involved with the case from its inception.
"Some of that did happen — blackmail rates have actually risen, there are many cases of people facing discrimination at work, and so on — but what didn't happen was people going back into the closet."
"In fact, several Indian colleges now have events focused on queer lives," said Doctor, who told BuzzFeed News that, in recent years, he has even been invited to schools in Mumbai to discuss diversity and equality with 12- and 13-year-olds. "And it was their idea! That's truly been the most amazing change."

The petitioners challenging Section 377 in 2018, Doctor added, changed that narrative comprehensively because they gave the judges a sense of how diverse the queer "aspiring India" was.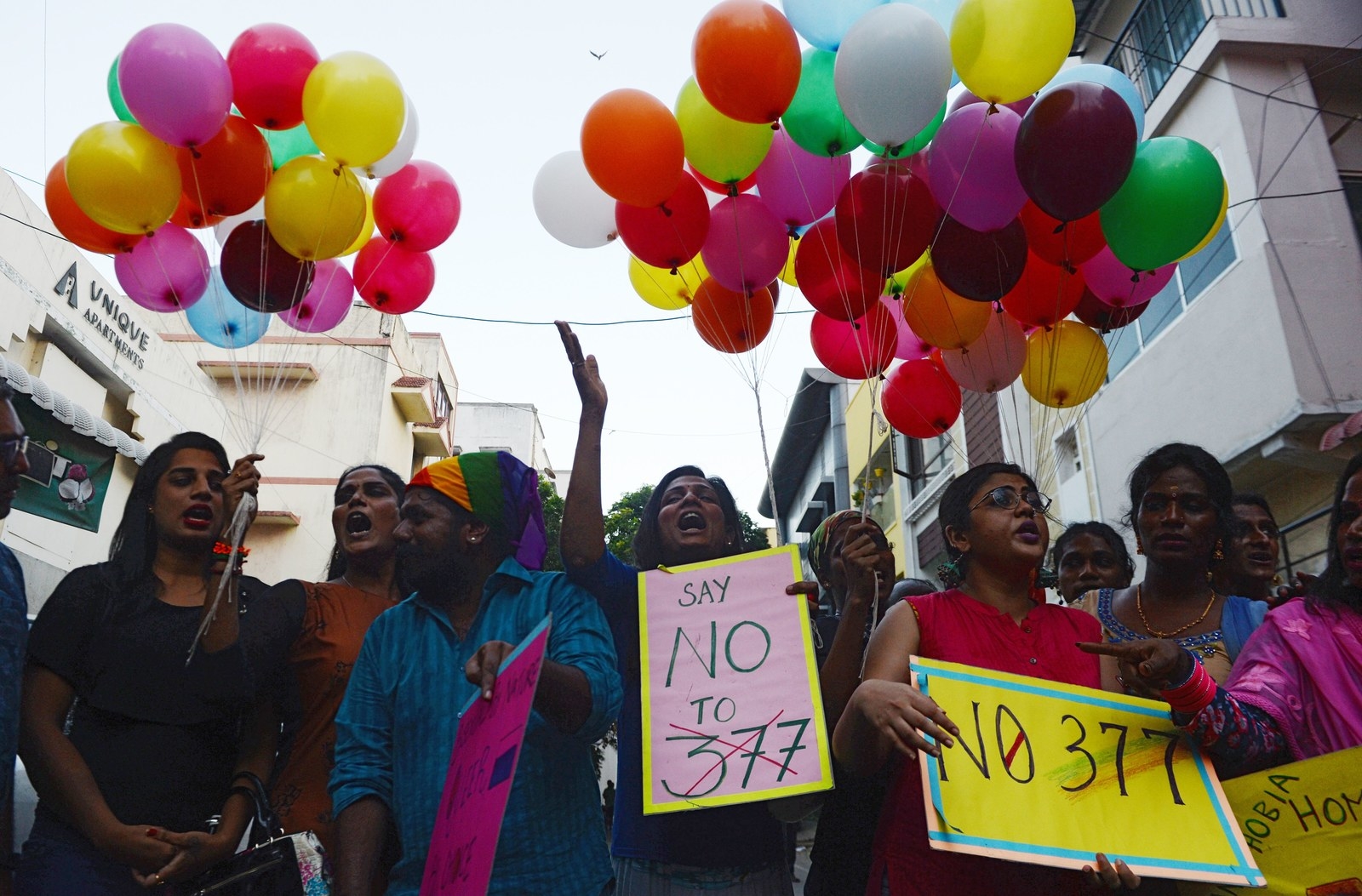 One of the most significant petitions was filed by a group of 17 men and three women (including one trans woman) from the Indian Institute of Technology — commonly described as the Indian MIT — who described the impact of Section 377 on their lives: an impact that went beyond just the ability to seek companionship and love.
One of the older petitioners is Sridhar Mandyam Rangaihn, who grew up in a small town in Karnataka, southwest India. He worked as a filmmaker but was unable to produce films dealing with LGBT issues. In his initial years of film-making, Rangaihn said he was forced to shoot in secrecy. There was great fear in producing the films or finding actors who would be willing to feature in LGBT films.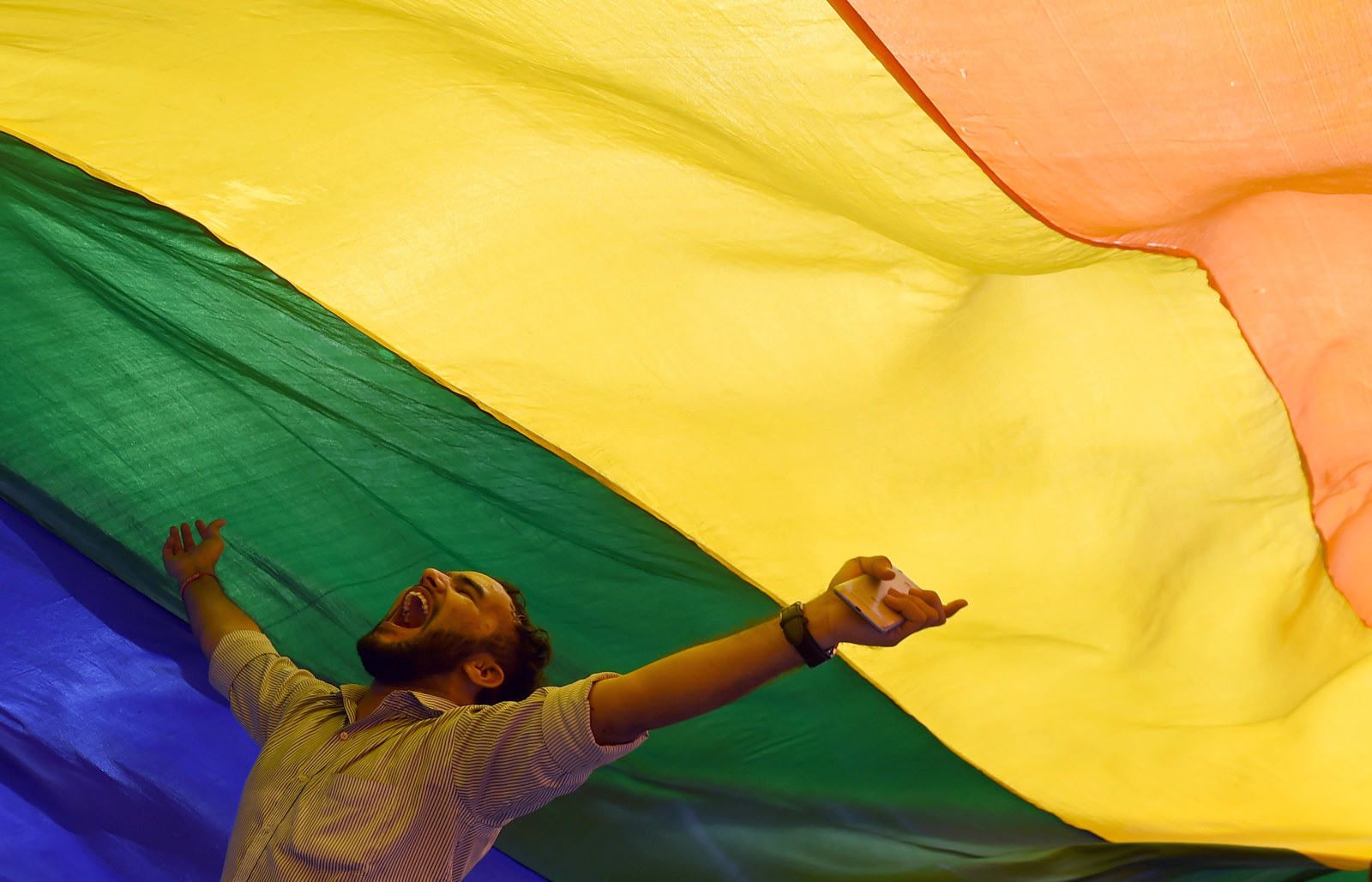 Several of the petitioners also described severe mental health issues stemming from society's lack of acceptance of their sexual identity.

Debottam Saha and O.K. Varun, gay men from Delhi, were made to visit doctors to "cure" their "condition" when they came out. In other cases, family members chose to ignore their children's sexuality and identity. All the students described instances of ridicule and bullying — all of which heightened fears of abandonment, stigmatization, exclusion, guilt, and shame throughout their childhood.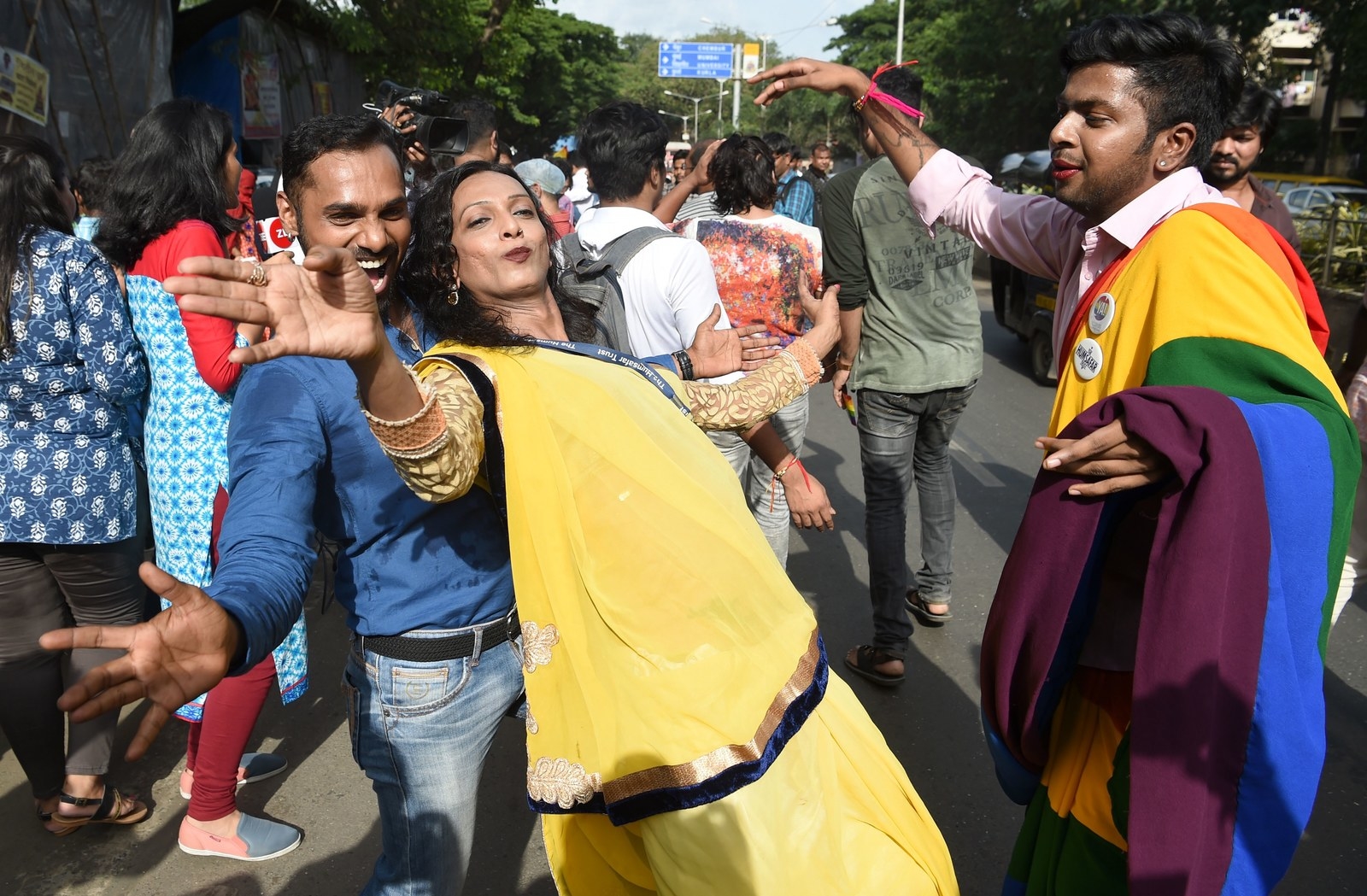 Since the students' petition came from one of India's premier engineering institutes, it also referred to the economic impact of criminalizing same-sex relations. Several students said they were fearful of applying for jobs in the Indian government; others said they looked specifically for companies that had LGBT-friendly policies, while some were looking to leave the country if necessary.

It was evident from the arguments in court over the last two months that while the largest and most significant battle for gay rights in India was being won, the battle for equality was far from over — the court already ruled that it would not be looking at issues of domestic and civic life, though these will undoubtedly play a role in deciding the fate of LGBT people in the years to come. Activists have also criticized the fight for not being inclusive enough and speaking disproportionately for the rights of upper-class gay men.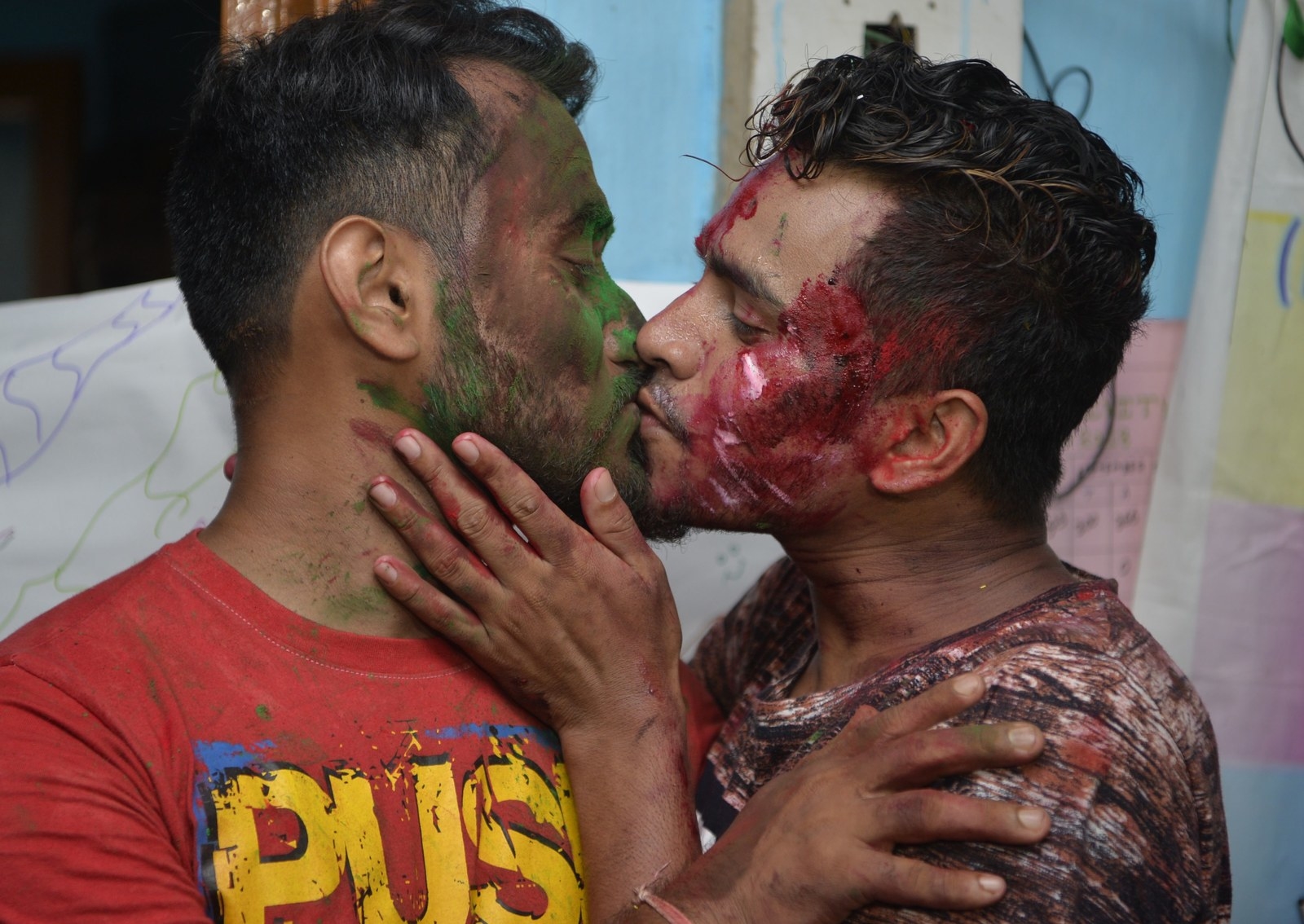 "If you come from a privileged background, are educated, only then can you say that the only issue is around sexuality and same-sex love — the battle takes primacy for you only because the other battles have been won," said Chayanika Shah founder of LABIA (Lesbians and Bisexuals in Action). Shah said that the law actually affected trans sex workers the most, despite the fact they were entirely missing from the petitions.

"These are people who are actually forced to live, work, and solicit on the streets. Now that the upper class has access to apps like Grindr, they're not cruising on the streets anymore — the fear of violence and extortion is the highest for trans people. Most straight women know some version of this fear, when they hook up with a stranger on Tinder."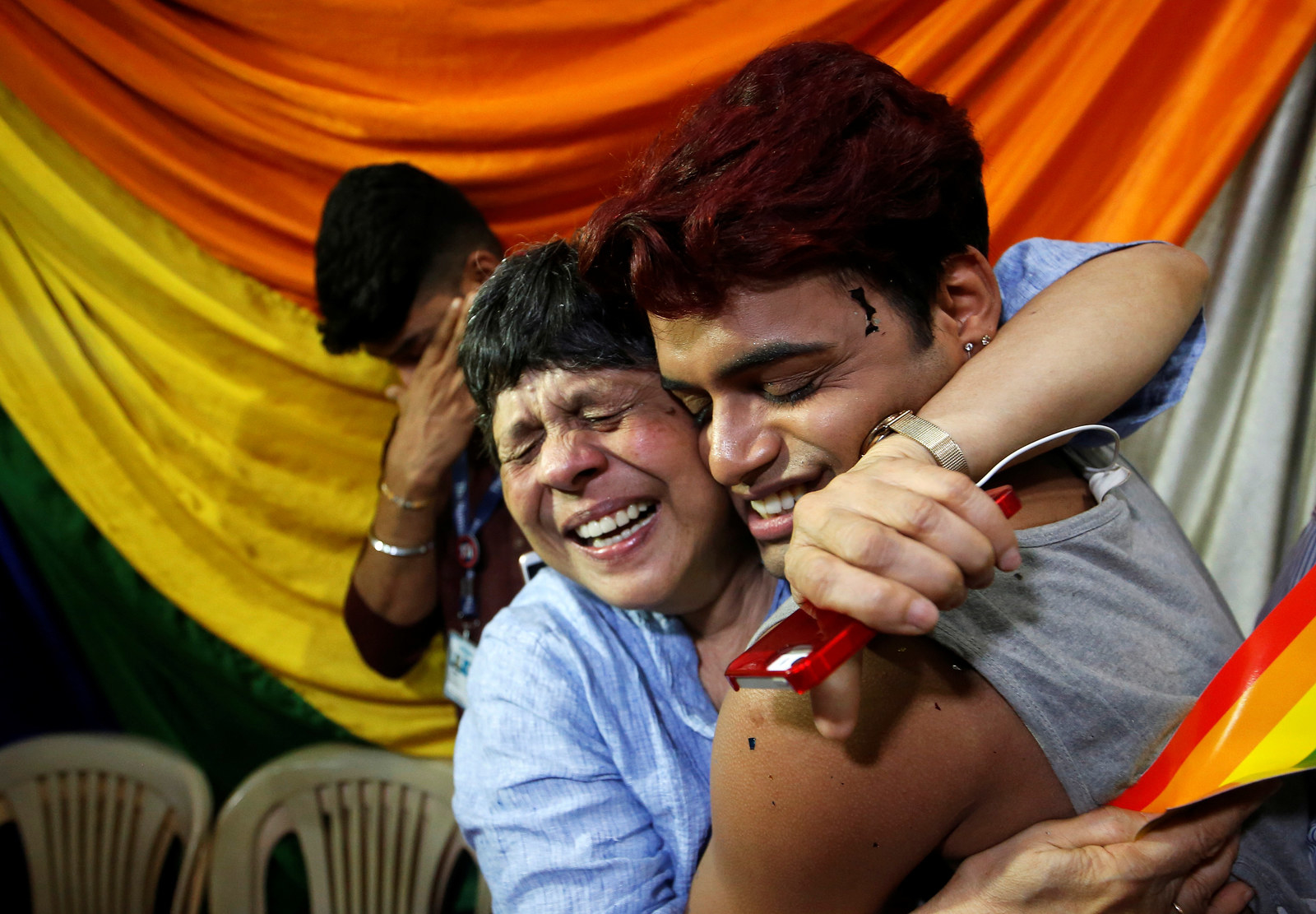 Shah told BuzzFeed News that repealing Section 377 is unlikely to improve the conditions of those most affected by the law. "Even if they are not picked up for 377, they will be picked up for begging or soliciting or creating a nuisance or anything the police likes, really. It's only one less section that can be applied for them. It's only for gay men who have caste and class on their side that repealing the law makes a huge difference."

The lives of lesbian women, Shah said, like the lives of all Indian women, were lived more in private spaces than in public domains. "Gay men who have not come out are able to manage a parallel life much more easily because of this access to public life. It is harder for women who are saddled with responsibilities at home."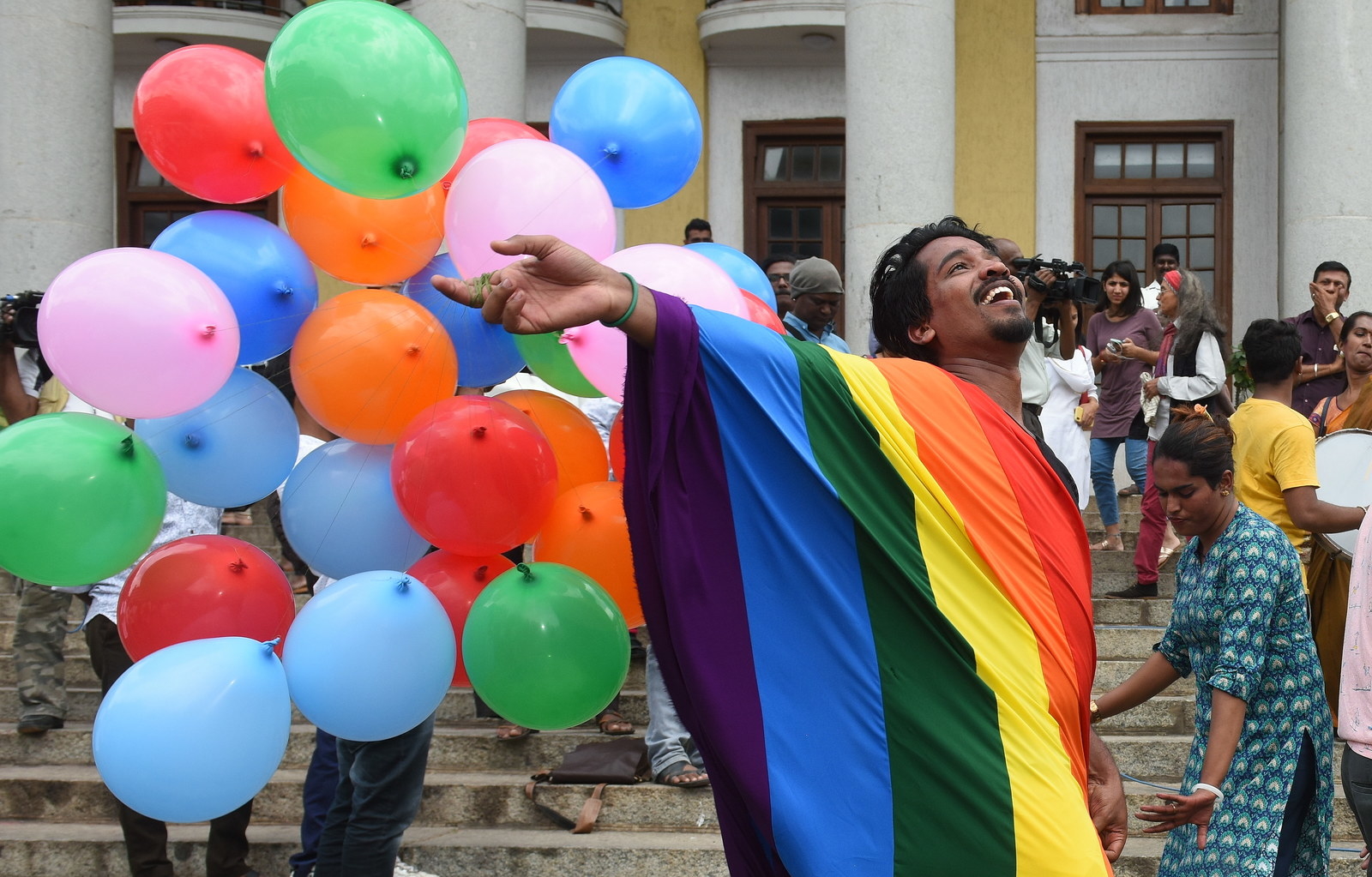 In past years, LABIA's biggest fight has been to end the sense of isolation and invisibility around queer lives and create safe spaces.

One of the ways that 377 has affected the group, Shah said, has been to produce a chilling effect even for women like her who were trying to help others. "Even if Section 377 is not directly used against us for blackmail or extortion, we have always had to negotiate with families against forced marriage, house arrests, domestic violence. Even when we go to fight with the police for other people as activists, we are at risk. Our lives are precarious too."