Three Men Have Been Jailed For Life For The Rape And Murder Of A Young Muslim Girl That Horrified India
The 8-year-old was drugged, starved, locked in a Hindu temple, and then raped repeatedly for a week before being murdered.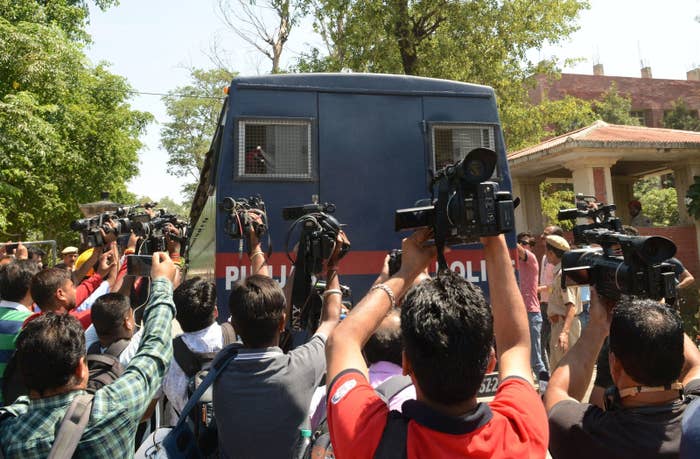 NEW DELHI — Three men have been sentenced to life in prison for the rape and murder of an 8-year-old girl in a case that outraged India.

Three other men received five-year sentences for destroying evidence in connection with the case.
The victim, who cannot be named for legal reasons, belonged to the Bakarwal community, a nomadic pastoral tribe that is primarily Sunni Muslim. She was out looking for her horses in Jammu and Kashmir, a state in North India, in January 2018 when she was lured away and kidnapped by men who were part of a premeditated conspiracy.
According to the police report seen by BuzzFeed News, the girl was then drugged, starved, locked up in a Hindu temple in the city of Kathua, and raped repeatedly by multiple men before she was killed a week later.
The case made international headlines when the gruesome details of the crime became known. There were also massive protests across India, where child abuse exists at epidemic proportions — some estimates say a child is abused every four hours. According to Equality Now, a nonprofit that advocates for the rights of women and girls globally, there was an 82% spike in reported rapes of children between 2015 and 2016 in India, while another 133,000 rape cases were pending trial in the same time period.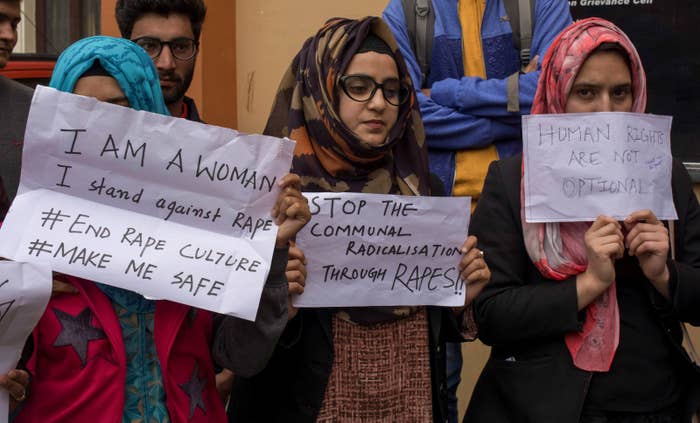 The men who were charged are allegedly right-wing Hindus, and the aftermath of the girl's death became eclipsed by communal politics.

Right-wing Hindu truthers began to share bizarre conspiracy theories around the girl's murder, including claiming that she could not have been raped.
Meanwhile, the team of police officers who investigated the case, as well as a woman lawyer who appeared for the victim's family, were obstructed in Jammu by lawyers chanting pro-Hindu slogans. Deepika Singh Rajawat — the lawyer who initially represented the victim's case in court — was also threatened, doxxed, and warned not to appear in court.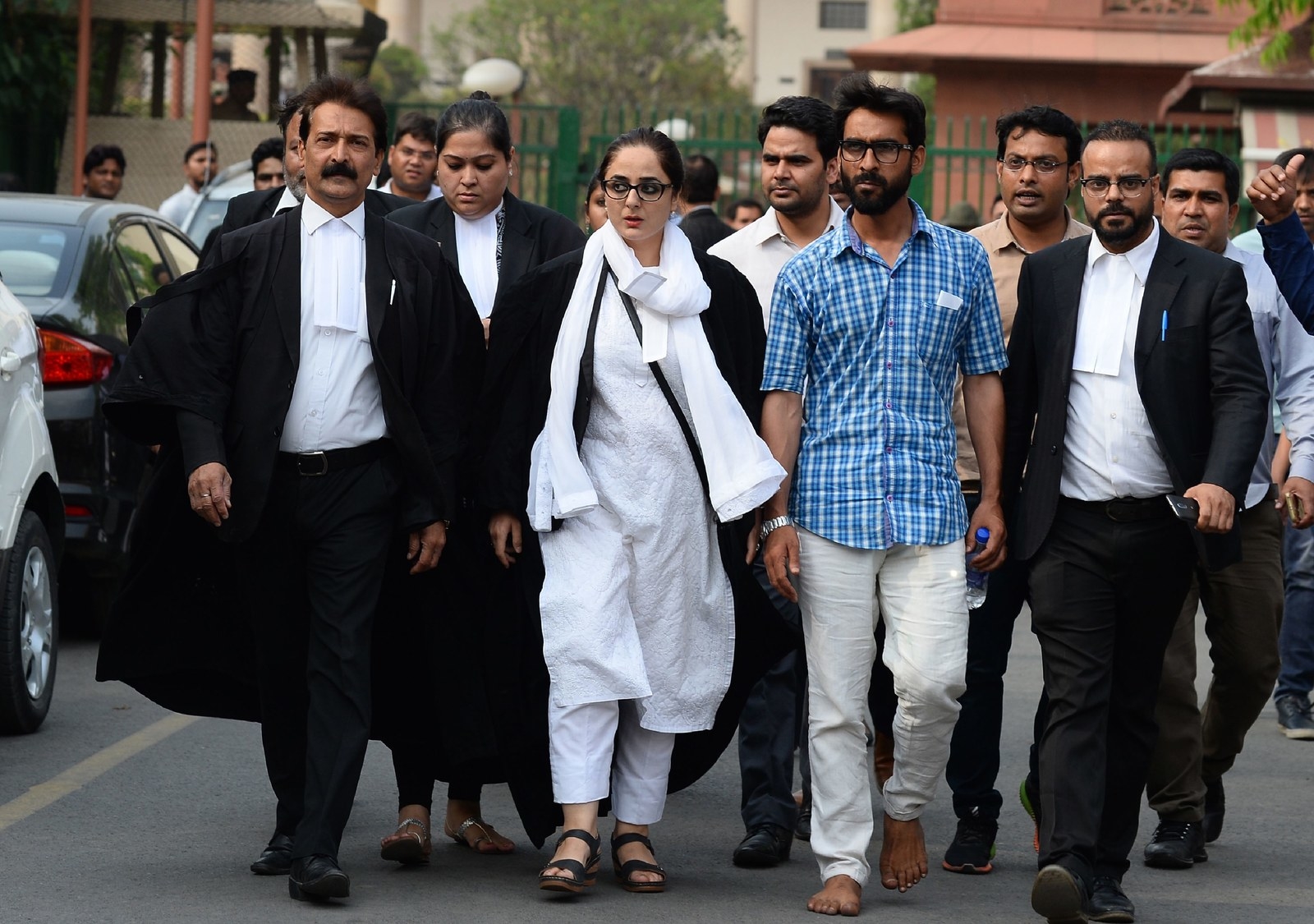 In May 2018, India's Supreme Court shifted the trial out of Jammu to the neighboring state of Pathankot, where a fair trial without communal interference was considered more likely. In the preliminary report submitted to the court, the investigative team interviewed and recorded the testimonies of 130 witnesses; collected forensic and medical evidence, call records, and cellphone locations; and revealed a chilling picture of the organized fashion in which the men hatched a plan, selected allies, assigned duties, paid off police officials, lured the 8-year-old away from a field, and executed her rape and murder.
The man considered the mastermind in the case, Sanji Ram — the caretaker of the temple where the child was held hostage and assaulted — has been given life in prison, along with his friends Deepak Khajuria — who was a police officer — and Parvesh Kumar.
Three other police officers — Surendra Verma, Anand Dutta, and Tilak Raj — who helped Ram, Khajuria, and Kumar destroy evidence in exchange for a bribe, were sentenced to five years' imprisonment.
A seventh man accused in the case — Ram's son Vishal — was acquitted on the basis of his plea that he had an alibi. The eighth suspect is a minor, who investigators said originally lured the child before abducting her. His case will be tried before a separate court.