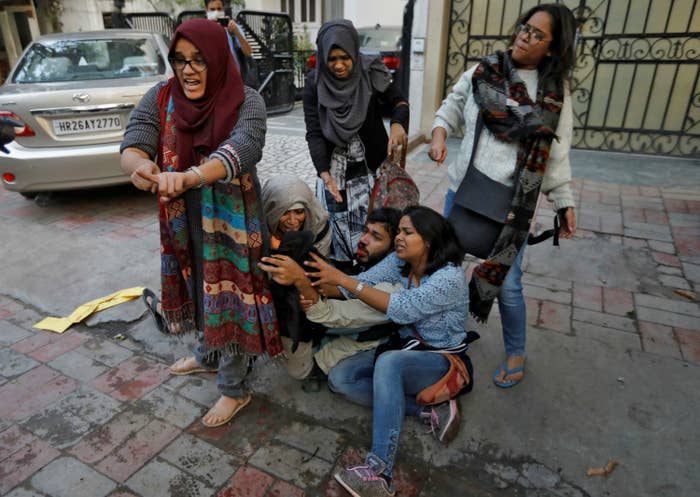 NEW DELHI — "Go back! Go back!" the women shouted at riot police as a man was dragged out into the street and beaten with wooden batons.

The women formed a human shield around the man in the street, even as police continued to strike him before eventually retreating, allowing the bloodied man to stand up and tell everyone to go back inside.
Footage of the incident, filmed yesterday in New Delhi, has spread like wildfire across India, as protests against a new citizenship law criticized as being anti-Muslim erupt across the country.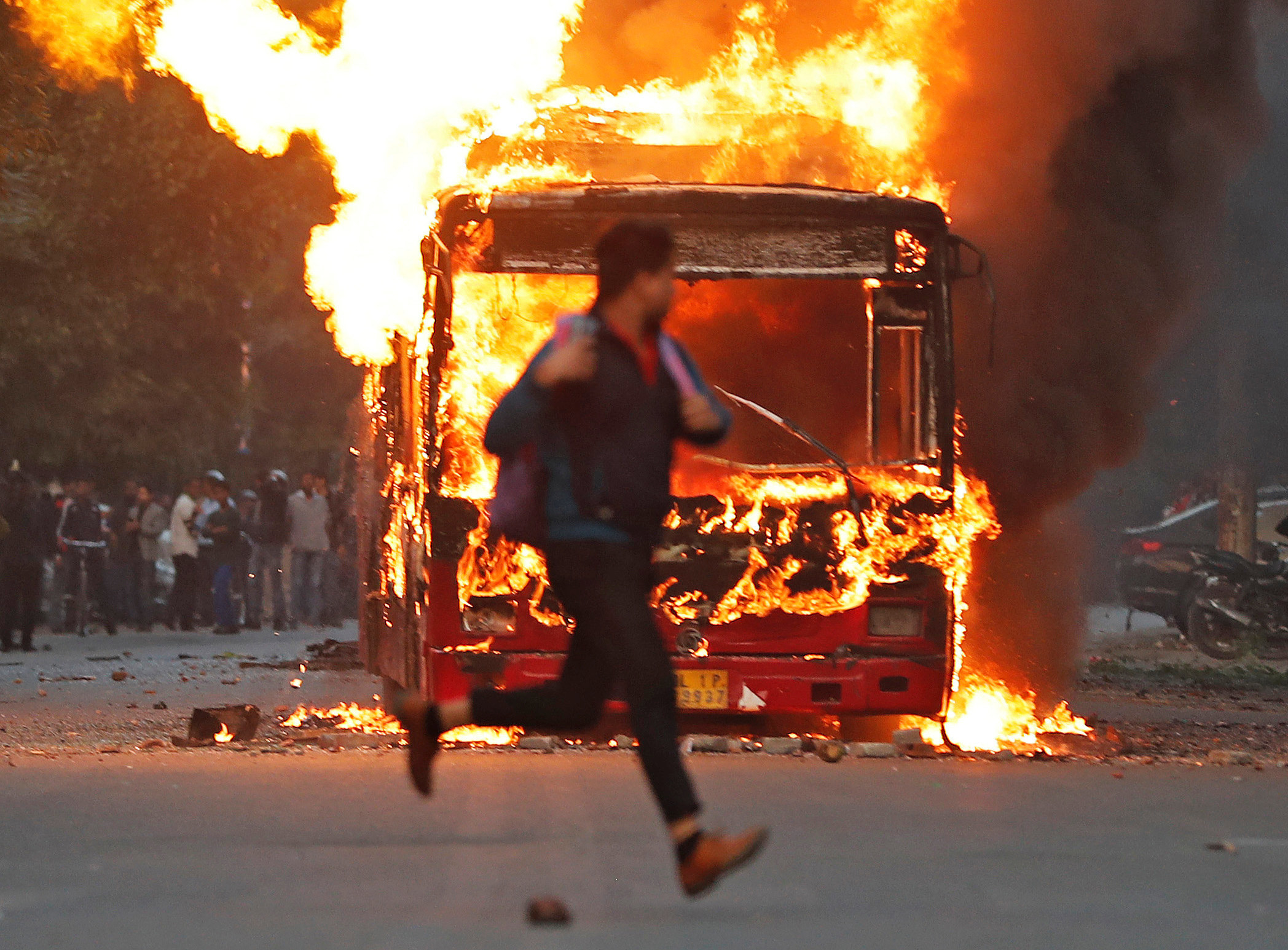 Indian lawmakers voted through the Citizenship Amendment Act last week. The new measure offers a path to Indian citizenship for persecuted religious minorities from Pakistan, Afghanistan, and Bangladesh. But the definition of religious minority includes almost every religion except Islam.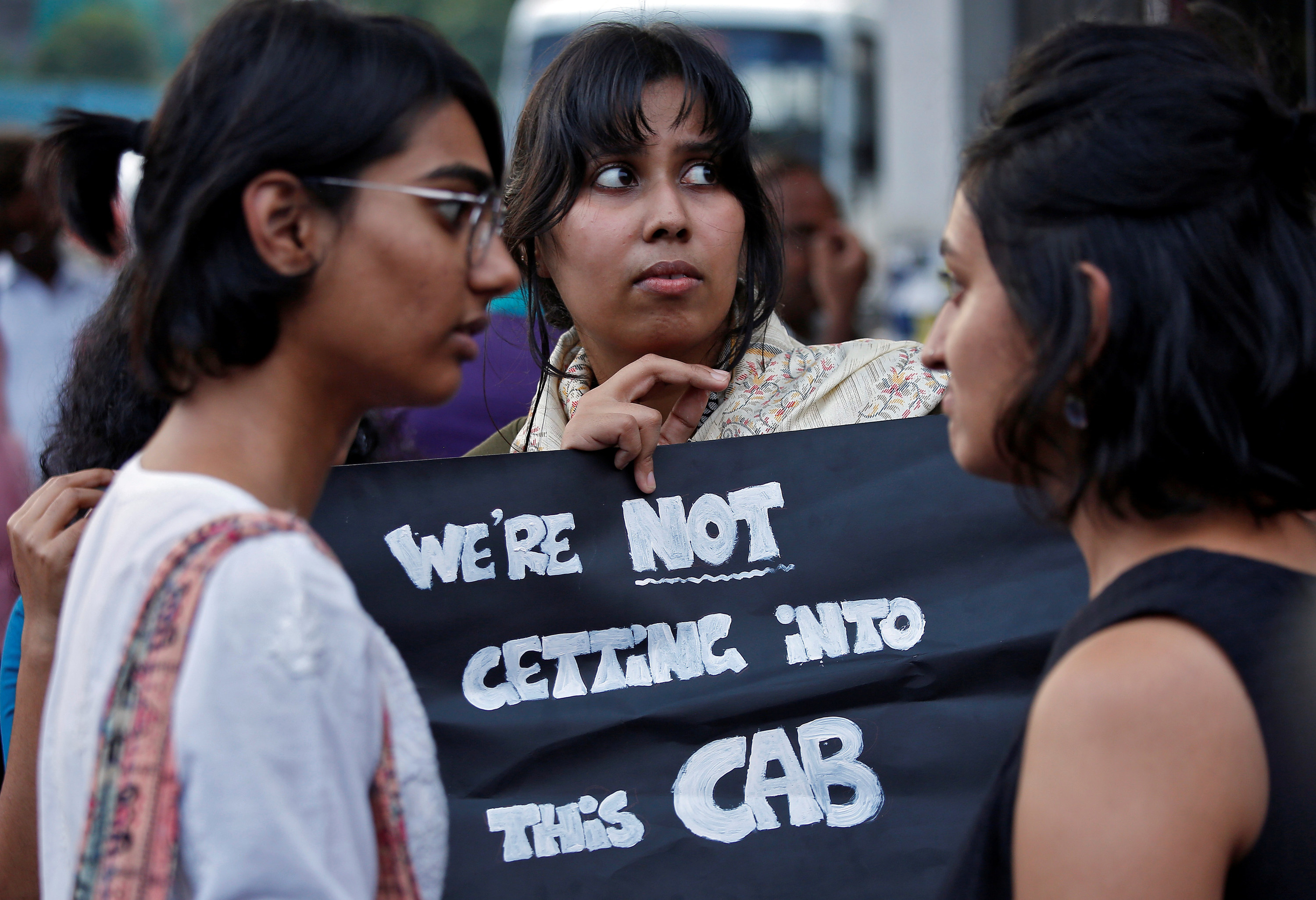 The law being passed follows comments from India's minister of home affairs that the government would launch a new nationwide campaign to identify undocumented migrants, and both have prompted concerns that India's Hindu nationalist ruling party, the Bharatiya Janata Party (BJP), will selectively target India's Muslims for detention and deportation.

Critics say the act goes against the principles of India's foundation as a secular democracy. Protests originally broke out in northeastern India last week and have spread to other major cities.
The confrontation between the women defending their friend and riot police took place close to the campus of the prestigious Jamia Millia Islamia university in New Delhi, where protests took place on Sunday.

While the demonstrations began peacefully, clashes later broke out when police moved in, with footage posted online showing police firing tear gas into the university library and assaulting students inside campus bathrooms.
Two of the women who came to the man's aid in the video have been identified as Ladeeda Sakhaloon and Ayesha Renna, both 22 years old and students at the university.

The two women also feature prominently in another viral image from the university protests, chanting slogans while standing on a wall.
In one of their first interviews, they told Indian broadcaster Barkha Dutt they felt they had no choice but to defend their friend from riot police.

The government claims that Muslims do not need a special status because they are not a minority in India's Muslim-majority neighbors, and Prime Minister Narendra Modi tweeted on Monday that the act does not "affect any citizen of India of any religion."

Due to internet shutdowns, many people protesting will have been unable to read Modi's tweets.

Matthew Champion provided additional reporting from London.