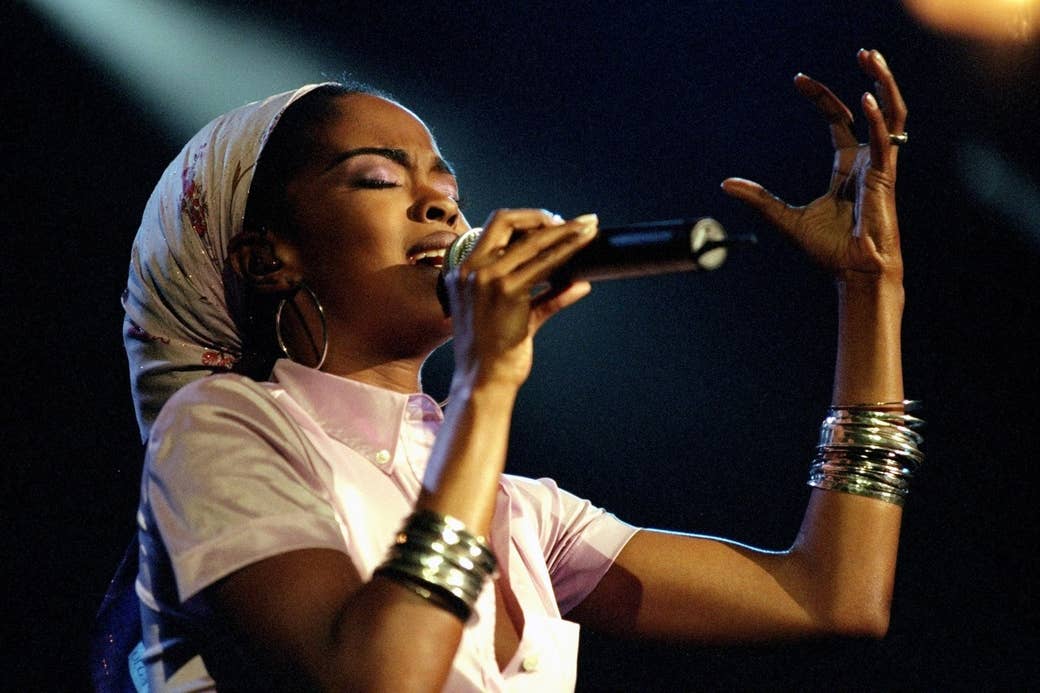 At the MTV Video Music Awards this past Monday, Cardi B gave an acceptance speech for her Best New Artist award that channeled an artist she'd sampled earlier that year: "I am so happy to receive this award. A couple of months ago a lot of people were saying, 'You know you're gambling your career, you're about to have a baby. What are you doing?'"
The remark echoed sentiments Lauryn Hill made 20 years ago on "To Zion," a song from The Miseducation of Lauryn Hill, her only solo studio album and magnum opus. Hill describes her son's conception as arising out of a pressurized situation: "Woe this crazy circumstance / I knew his life deserved a chance / but everybody told me to be smart / 'Look at your career,' they said / 'Lauryn, baby, use your head' / But instead I chose to use my heart."
In the present, at the end of that speech, Cardi used both her heart and her magnanimous voice to kill two birds with one okurrr: She thanked her fans for their unyielding love and support and also returned a jab at Nicki Minaj, the other mega-successful woman rapper at the ceremony, who was perceived to have been passive-aggressively swiping at Cardi the previous week and during her own performance that night. This nascent rap beef between hip-hop's preeminent women's voices was yet another unexpected echo to Hill, the first mega-successful solo woman rapper, whose Miseducation turns 20 this week.
In many ways, the album anticipated a few of the commercial and ideological foundations of contemporary pop culture. That album's incredible success, which included record-breaking first-week sales of 423,000 copies (it's reported to have sold more than 19 million copies worldwide), five Grammys, and a host of other honorifics, helped pave the way for Cardi and Nicki Minaj, whose albums Invasion of Privacy and Queen respectively debuted at No. 1 and No. 2 on Billboard's charts. That success and subsequent absence unintentionally cemented a growing binary among women in rap, out of which they continue to fight to be the genre's One and Only. Hill's pithy Miseducation quotables preceded Drake's Instagram caption–ready lyrics. Her strident musings on the fickle fame cycle, which Hill warned about on the album as well as her frequent big-ups to Nina Simone, presaged discussions of how the industry discards and dishonors black women musical geniuses.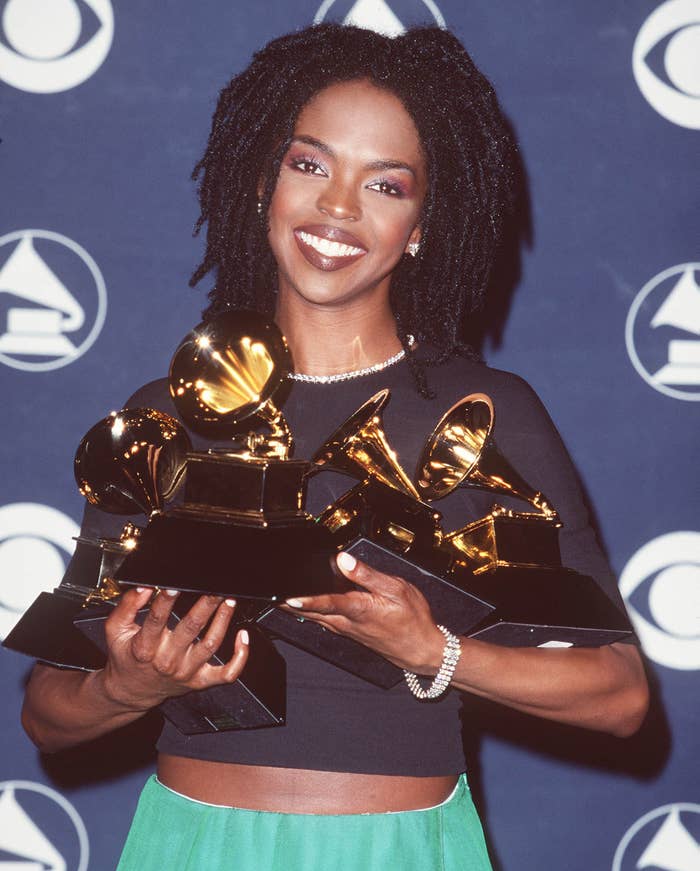 That last thing is interesting to consider, given how Hill's own musical genius on that album is so evident. In 2017, NPR music dubbed The Miseducation of Lauryn Hill the second greatest album of all time made by a woman. This year has served as an extended celebration of that album. As has been widely cataloged, both Cardi B and Drake sampled from the album's second single "Ex-Factor" earlier this year, Cardi in "Be Careful," and Drake in "Nice for What." Hill has done her own celebrating. Beginning in July, Hill launched a 20-year anniversary tour. At the beginning of August, writer and critic Joan Morgan released She Begat This: 20 Years of The Miseducation of Lauryn Hill, a hybrid memoir and analysis of the album. In a review of Hill's chaotic and sped-up rendition of Miseducation at this year's Pitchfork Music Festival, which is her usual way of performing that album these days, writer Tom Breihan wrote that she "played chicken with the entire concept of time, and won."
In the wake of that set, it's hard to parse her present failures. The combined weight of the personal and professional toll of the three-month prison term Hill served for tax evasion in 2013; a history of being hours-late to shows; a besmirched legacy over not properly crediting Miseducation producers; and now further allegations of her compromised professionalism, as the musician Robert Glasper recently alleged she threatened not to pay him and other live musicians that she'd hired for gigs, suggest a kind of creative and professional malaise. To say that Hill's reputation has suffered is an understatement. Just weeks after she'd started the Miseducation anniversary tour in July, Hill announced she was canceling or postponing the remainder of the tour dates due to "unforeseen production issues."
The years immediately following Miseducation's release would bring the critically divisive Unplugged album and Hill's rebuke of the Catholic Church over the longstanding child sexual abuse scandal after the Vatican invited her to perform in 2003. In a 2006 interview with Essence magazine Morgan, who interviewed Hill, called the musician's antics "self-sabotage." If her behavior after the album's release was indeed self-sabotage, Miseducation is a self-fulfilling prophecy, and a map of where she would go. The Miseducation is a title that predicts a failure to understand. If Hill is our generations's Nina Simone, as Morgan and several others suggest in She Begat This, then The Miseducation of Lauryn Hill was partly about the way we misunderstood her. While Miseducation is Hill's "thesis," as she indicated on "Final Hour," it's also her crusade, her Joseph Campbell–esque hero's quest, which necessarily involves physical escape from one's community in order to accomplish a task.
In fact, Miseducation establishes Hill as more than just a generic mythic figure; the comparisons she makes between herself and Jesus throughout the album suggest a more explicitly religious image. This self-identification manifested as both self-aggrandizing and shuttering away. On the album, Hill constructed an ego, one that by the time she shot the music videos for its singles she was already tearing down. The ellipses you find in Miseducation intimate an erasure, self-imposed, that would come to define Hill's career.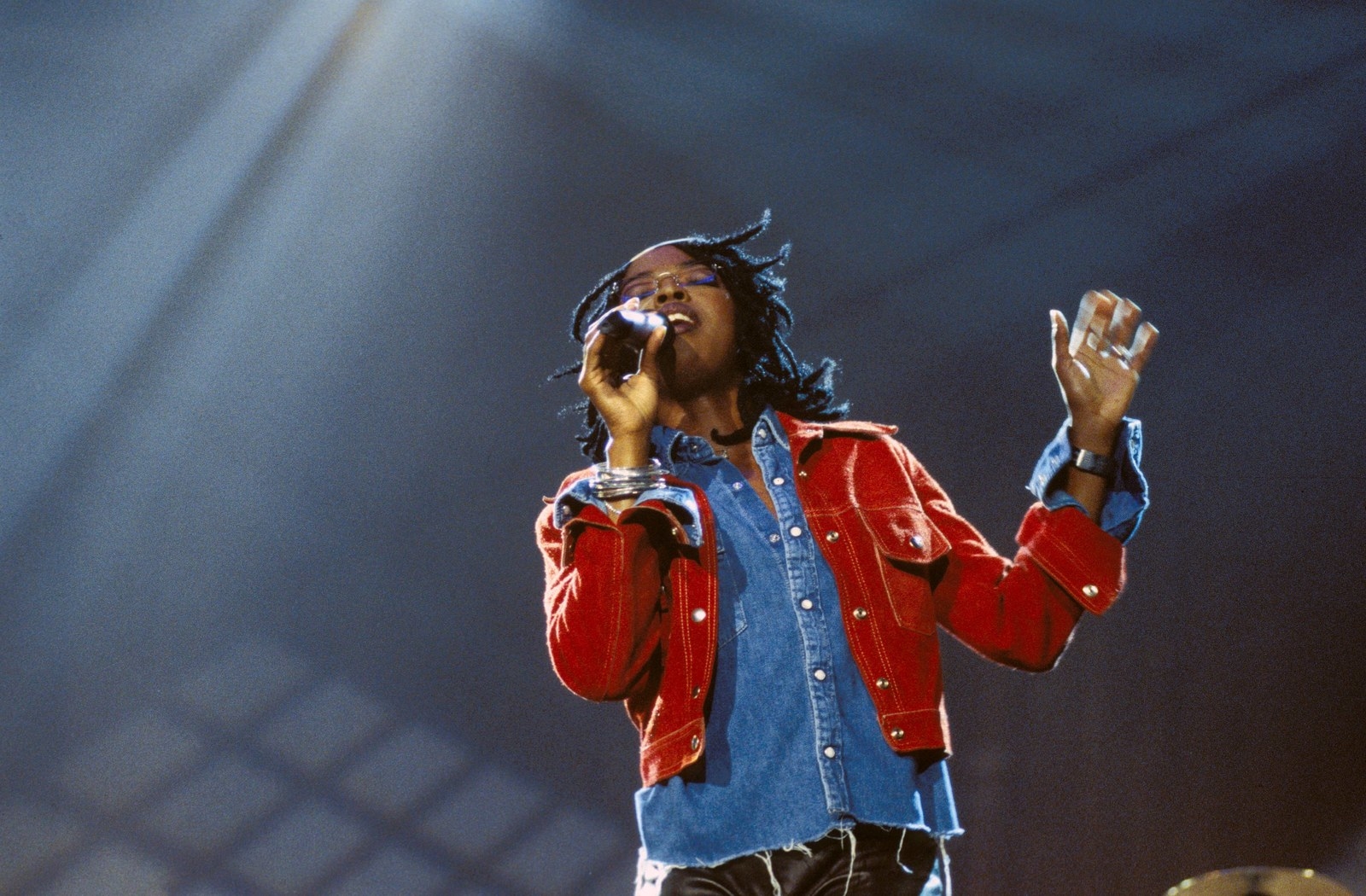 The Miseducation of Lauryn Hill, released when Hill was just 23 years old, is a declaration of independence in the vein of Michael Jackson's Off the Wall and Janet Jackson's Control and Janet albums. It, to use Morgan's phrasing, begat Solange's A Seat at the Table and a host of other emancipatory records. Miseducation is a secular album with ecclesiastic tendencies anticipated by both Aretha Franklin and Marvin Gaye's catalogs. In that respect, it presaged D'Angelo's Voodoo and Black Messiah, Kendrick Lamar's To Pimp a Butterfly and Damn, Kanye West's "Jesus Walks" and The Life of Pablo and Chance the Rapper's Coloring Book.
The album is also emancipatory because it was the result of Hill's decision to leave her romantic relationship (she ended an affair with her married bandmate Wyclef Jean) and the Fugees, the rap group that made her famous. Hill was out to upstage Jean and stake a claim for herself as a maestro rapper-singer-producer. As Touré notes in a 2003 Rolling Stone essay about Hill, "After The Score, many perceived Wyclef Jean as the group's musical genius. Hill began plotting an album of her own that would change that."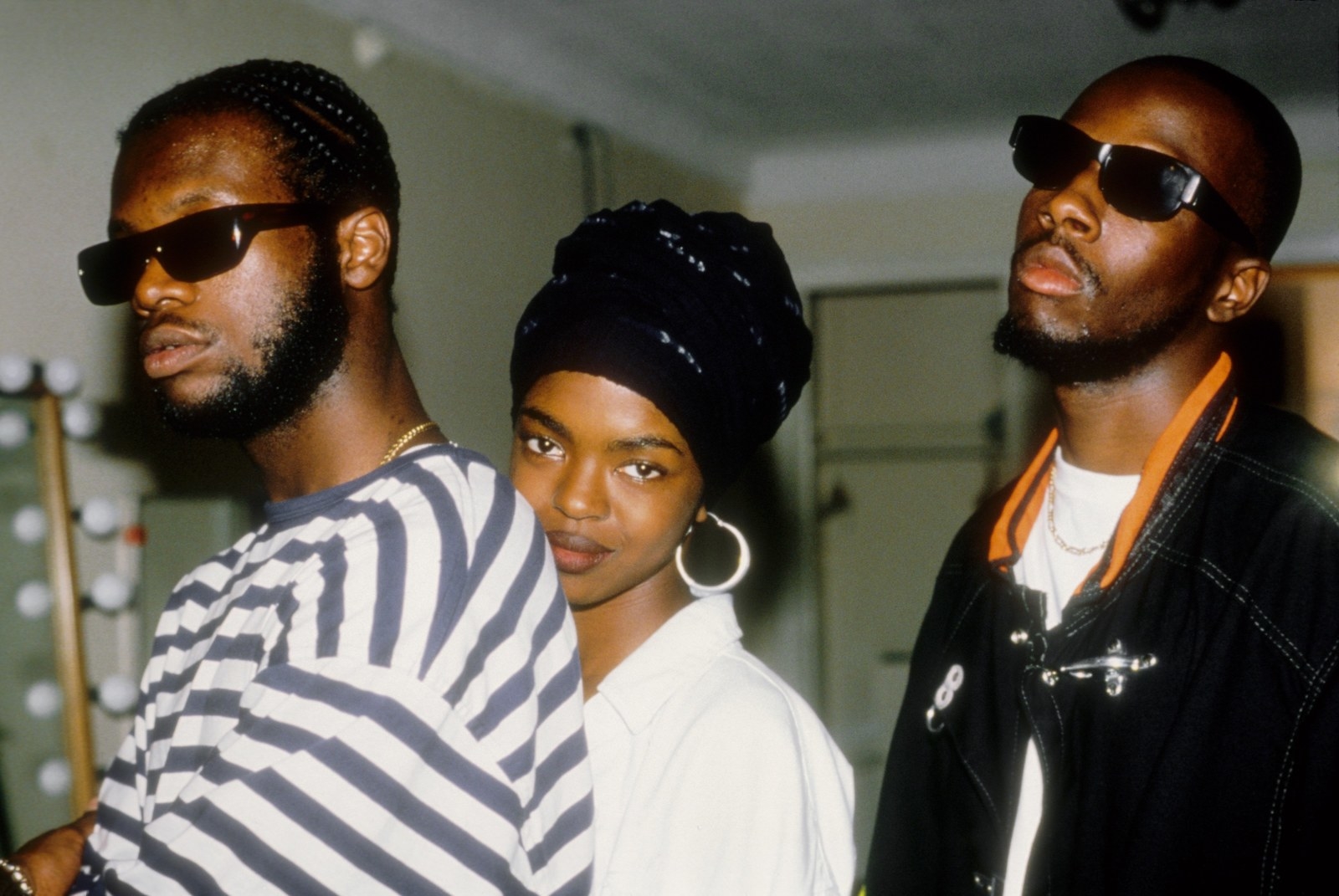 Out of this context, Hill went from a Fugee to a refugee. The album's themes attest to this disappearing act, and a desire to get free. Buoyed by the ineffable mystery of what exactly "That Thing" is, Miseducation is a document of a woman who does not want to be pinned down. The record mixes genres, ranging from reggae to ska to hip-hop to doo-wop to gospel, as if she's trying to contain multiple strains of black music in the record's 16 tracks. Indeed, she told Touré in a 1999 Rolling Stone profile that she wanted to craft songs that had "the integrity of reggae and the knock of hip-hop and the instrumentation of classic soul." This choice also suggests she was trying to musically embody elusiveness; as noted DJ and music historian Lynneé Denise told Joan Morgan, Hill was a "shape-shifter" on the album. One way Hill morphs is by visually establishing a new identity; Miseducation's cover — which swapped The Score's Blaxploitation-era photorealism with a drawing that's reminiscent of both Burnin', her father-in-law Bob Marley's album with the Wailers, and the famous Che Guevara sketch you find on T-shirts and dorm posters — is the image of an icon, not a real person. That move helped to signal her shift from recording artist to "conscious" paragon. And yet her determination to flee all the pressures of her celebrity life came via a form of self-mythologizing that would ironically vaunt her above her peers and crystallize an image she hated.
As much as The Miseducation of Lauryn Hill is about Hill's fully realized arrival as a solo artist, it's also, from the very first interlude, immediately about her retreat. In the album's introduction, a skit in which a teacher takes roll call in the first of a series of Socratic discussions of love, Hill's voice is notably absent. Hill's going ghost from the lesson is often read in the context of her having learned of love the hard way, through experience, not studying in the safe confines of a classroom, as she explained shortly after the album's release. It's hard to think of the interludes — the album's thematic spine — in just this one way, without considering what happened before and after the album. Hill's playing hooky from the classroom parallels her disappearance in the world outside of it. The teacher's confused "Lauryn Hill? Lauryn Hill?" is not unlike the bewildered questioning of concertgoers and awards show producers pondering Hill's tardiness or failure to show altogether, both of which would happen later.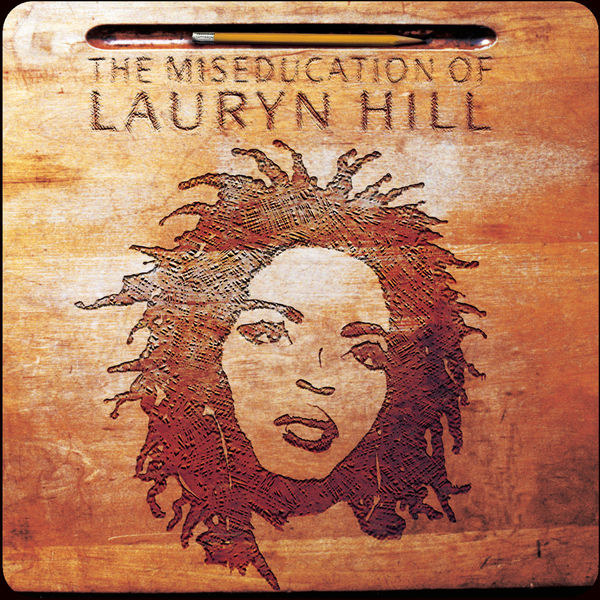 From the "Intro," which establishes her absence, Hill moves to "Lost Ones," a bombastic hand grenade of a song that is clearly aimed at Jean. On the track Hill is at her fiercest, oscillating between rage, vague Biblical-sounding pronouncements of destruction, and indictments of the recording industry: "My emancipation don't fit your equation / I was on the humble, you on every station / Some want to play young Lauryn like she dumb / but remember not a game new under the sun." As an album opener, it establishes the album's themes over a mighty mix of hip-hop and dub production. Between interstitial classroom skits, Hill flows between Christian paeans, prophetic gloom-and-doom proclamations, a critique of the music business, laments to lost potential, and a few love songs. The scope is ambitious, if not slightly shambolic.
Upon revisiting, it's astounding how heavily Hill leans into gospel themes on the album. On "I Used to Love Him," featuring Mary J. Blige, Hill sings of a man who "dulled [her] senses and blurred [her] sight." By the end of the song, Hill goes from confessing her romantic missteps to ceding control of her life to God. "Final Hour" and "Forgive Them Father" hit upon these religious themes more directly, without wrapping them in metaphor. Singles "Doo Wop (That Thing)," "Ex-Factor," and "Everything Is Everything" do a decent job of making Hill's self-righteousness both palatable and danceable.
On The Miseducation of Lauryn Hill, the artist was undergoing a spiritual transformation. "I had gone through a lot, you know, a huge spiritual and emotional battle prior to the creation of that album," she said in this 2000 interview for the nonprofit American Academy of Achievement. The Miseducation of Lauryn Hill is a bardo, a liminal space between artistic death and rebirth: It's a first and (so far) final studio album; it's the portrait of a young artist on the cusp of adulthood; it's the testament of a young believer torn between letting God take over and exercising her free will; it's an album informed by a breakup and a new romance; it's a bridge between many musical styles. It's the record of a person who wants to be simultaneously above and within her peer group (would a person who assumed it was a given say "Lauryn is only human"?) In the video for "Doo Wop (That Thing)," where that line comes from, Hill establishes a picture of herself, one antithetical to "hair weaves like Europeans" and "fake nails done by Koreans" and undercuts it by rocking a '60s wig on one side of the video's split screen, visually representing the album's duality.
If Miseducation teased out the tension between Hill's status as a pop culture God and interest in being a humbler, more complex figure, the experimental Unplugged No 2.0 album would dispel any of that tension, bringing the artist firmly back to earth. The Village Voice's Robert Christgau said the album was in the running to be the "worst album ever released by an artist of substance." It was similarly panned by other outlets. Writing for the New York Times, Kelefa Sanneh couched his criticism in dialectical terms: "These discs test the limits of the relationship between the star and her fans, and extreme humility becomes indistinguishable from its opposite." If Unplugged failed, it's partially because that precise gray area Miseducation laid out proved too difficult for fans to stay interested in. By then, she was already gone.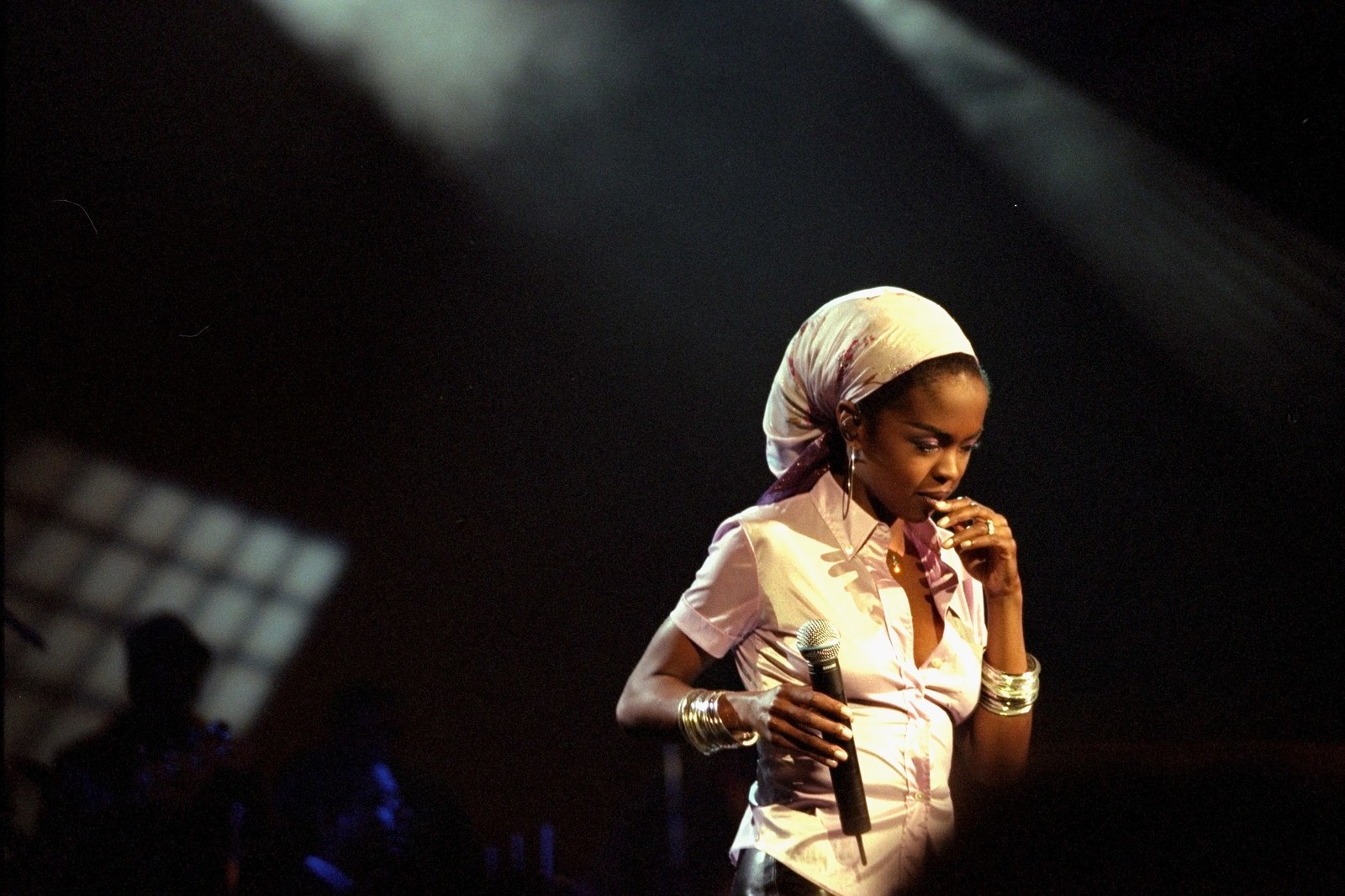 Out of the Miseducation-era L-Boogie came Ms. Hill, the moniker she adopted because, as she explained to Morgan in Essence in 2006, "I'm Ms. Hill because I know I'm a wise woman. That is the respect I deserve." In Ms. Hill, the musician's Miseducation-era trademark Pan African glam-bohemian look was replaced by a more unexpected package: In subsequent fashion spreads, red carpet appearances, and award show performances, Hill sported a more mainstream glamorous image that incorporated relaxed natural hair or the weaves she critiqued in "Doo Wop (That Thing)." She was clearly after a more complicated self-image than she, or we, had allowed her to have before.
According to Touré's Rolling Stone piece, several of Hill's close friends described her as unhappy, paralyzed by fame and her own stifling perfectionism. One friend told Touré in 2003, 5 years after Miseducation's release:
I think Lauryn grew to despise who Lauryn Hill was. Not that she despised herself as a human being, but she despised the manufactured international-superstar magazine cover girl who wasn't able to go out of the house looking a little tattered on a given day. Because Lauryn is such a perfectionist, she always sought to give the fans what they wanted, so a simple run to the grocery store had to have the right heels and jeans. Artists are a lot more calculating than the public sometimes knows. It don't happen by accident that the jeans fall the right way, the hat is cocked to the side just so. All of that stuff is thought about, and Lauryn put a lot of pressure on herself after all that success. And then one day she said, "Fuck it."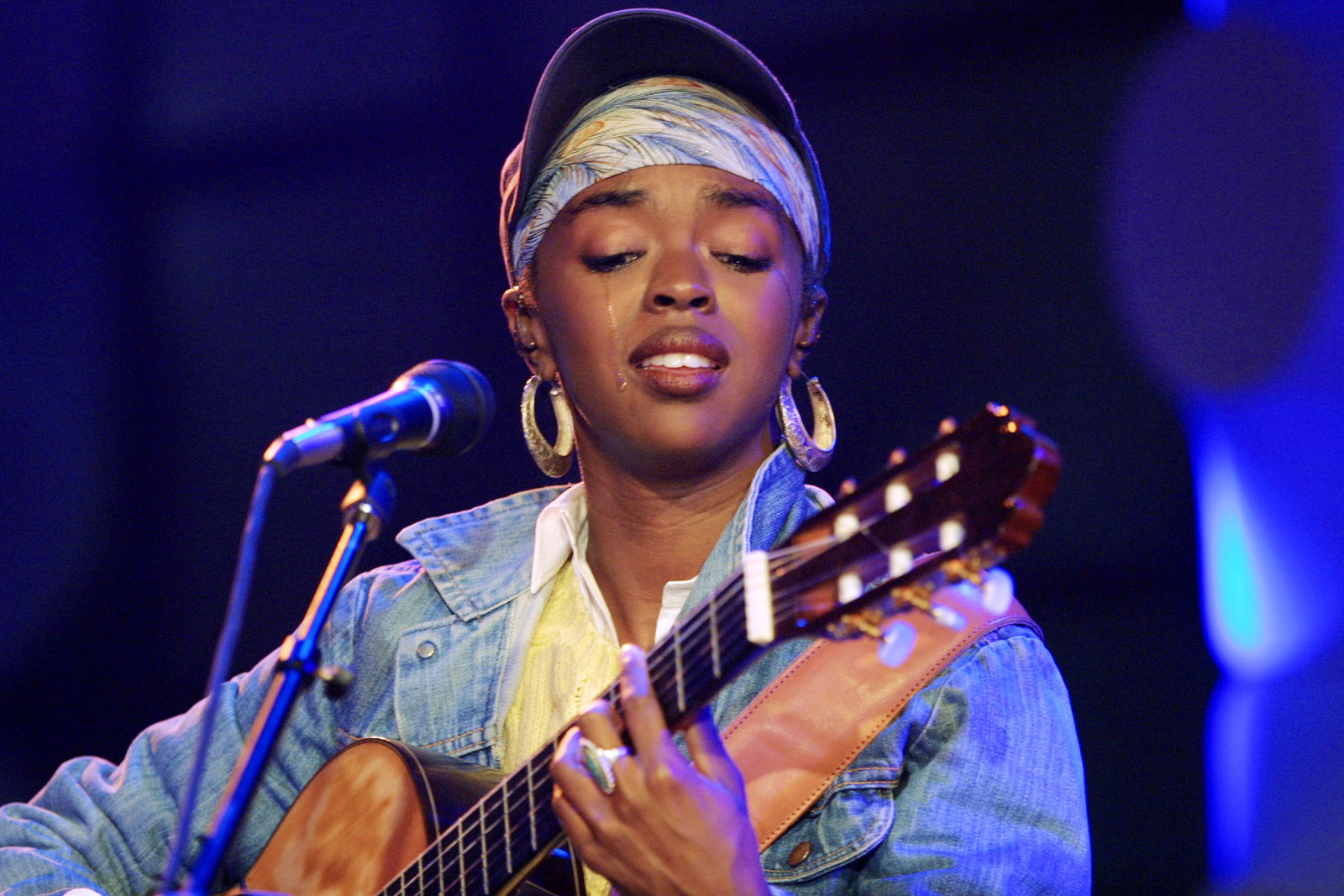 In She Begat This, the writer and filmmaker dream hampton explains fans' impulse to venerate artists who vanished before their time: "Lauryn also disappeared, and I think there's a tendency to mythologize people who are gone too soon. We saw that with Biggie and Tupac. Lauryn was in her prime. It would be like Beyoncé disappearing after she had Blue Ivy. When you disappear, people tend to romanticize who you are and what you can do." While hampton doesn't suggest Hill's disappearance was intentional or calculated, she does speak to the implications of that kind of absence, whether or not it comes about by death or self-imposed exile.
Hill hinted at this reasoning in Essence, saying, "I don't think I ever handled celebrity. For a period of time I had to step away entirely [...] One of my hopes for artists today is that they don't get trapped in images that don't really reflect who they are. Everybody is sort of bound to this supercool, supermature, superperfect, superconsistent image. It looks great on the shelf but it can also hurt people, and stunt their growth, because their image is growing, but their persons are not." On Miseducation she was already caught between establishing that image and a sense of personhood outside of it, and as "Superstar's" lyrics hint, that delicate balancing act was untenable from the start.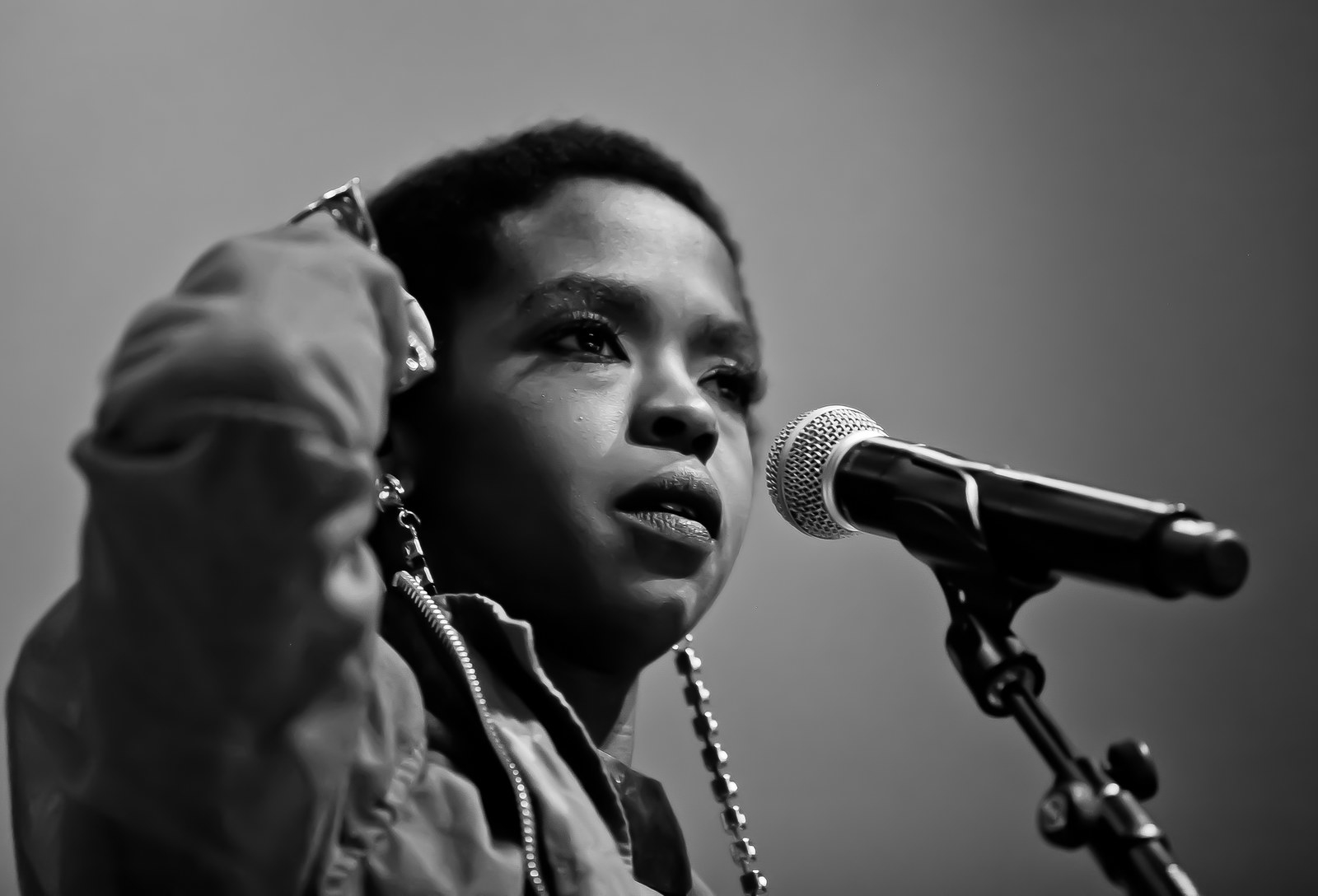 After Miseducation, other artists would employ some of the same escapist fantasies to avoid being confined, though with a much more obvious bent. In 2003, five years after Miseducation's release, Jay-Z killed his old persona on The Black Album, which at the time signaled his official retirement from music. The "99 Problems" video was controversial for its shoot-'em-up scene, in which Jay-Z is shown gunned down outside an apartment building. In a preamble to the video, which he was made to issue in order to air the video on MTV, Jay-Z explains that the murder as depicted in the video symbolized the "death of Jay-Z, and the rebirth of Shawn Carter." Drake — with whom Hill shares the distinction of being a successful writer of other people's songs, and who has also been accused of not properly crediting other artists — shape-shifts from album to album, employing an interest in the music of the African diaspora in ways that echo Hill's exploration on Miseducation. Jay Electronica's highly anticipated, long-gestating trilogy (which may never see the light of day) is supposed to be based on The Prestige, Christopher Nolan's film about warring magicians, one of whom fakes his death. In Kendrick Lamar's Damn, the rapper narrates his own murder, incorporating Hill's penchant for religious metaphor and nostalgia.
More recently, Kanye West exorcised some thoughts of self-obliteration on "I Thought About Killing You," the opener of his latest album Ye, which he later implied in an interview with Jon Caramanica in the New York Times was a performance of his own past suicidal ideation. Beyond his reinterpreting her Unplugged song "Mystery of Iniquity" for his 2004 hit "All Falls Down," West has shared an artistic affinity with Hill. He used school as an extended metaphor for life on his first three albums, echoing Miseducation's frame. His propensity to share unfinished ideas (on The Life of Pablo and even Ye) parallels Hill's willingness to do the same on Unplugged. And "Late," a bonus track from 2005's Late Registration, might be the best, post-Miseducation example of an artist caught between two existential impulses, because isn't lateness a step between showing up and not? There's a way in which West and these other artists perform their own creative oblivion that harkens back to Hill on Miseducation. Her greatest legacy, outside of that album, may be providing for other artists a model of how to retreat.
On Miseducation, Hill elevates herself to a deity and destroys her public image. In it, she explores the tension between her early-twenties idealism and self-righteousness and hints at her later desire to be seen as a more holistic, complex individual. Perhaps now that old image is finally fossilized. As West told Caramanica, of his own self-sabotage and his realization that had he continued with his antics, he "would be legendary but also just a martyr." Truer words haven't been spoken about Hill's artistic reckoning on Miseducation. On a remix of Curtis Mayfield's "Here but I'm Gone" for The Mod Squad soundtrack, which came out seven months after Miseducation's release, Hill raps, "It's either ascension or descension / No third dimension," but her debut, and her occupying of that same middle ground, would prove the exact opposite. "Here but gone" feels like a difficult state to exist in, but on Miseducation, Lauryn Hill made it an imminently interesting place to be. ●

Niela Orr is a writer from Philadelphia. A former BuzzFeed Emerging Writers Fellow, she is a columnist for the Baffler and an interviews editor for the Believer. Her writing has also appeared in the New York Times Book Review, Elle, and McSweeney's Quarterly.