If the second night of the 2016 Democratic National Convention seemed vaguely anachronistic, it wasn't just because of the primetime appearances of '90s politicians Bill Clinton and Madeleine Albright. Singer Alicia Keys, who last had a Billboard hit with 2012's "Girl on Fire," was also at the DNC, speaking on a panel about civil rights and then performing in a coveted slot right after the former president's speech. Makeup-free and clad in loose clothing, she sang a combination of old songs and new, including "In Common," a romantic nod to populism.
The DNC appearance and a slew of performances on summer awards shows seemed to mark Keys' return to pop-culture relevance, after a few relatively quiet years out of the spotlight, save for a mini-arc on Fox's Empire in 2015. At the BET Awards in June, she sang a medley of new songs, dressed in boho garb and rounded bebop shades while she banged on a drum machine and crooned into the abyss of gape-mouthed amphitheater guests. At the VMAs in late August, she appeared in a red-and-black gown, rocked a misty Afro puff, and recited a spoken-word poem in honor of Martin Luther King Jr.'s "I Have a Dream" speech.
But something seemed a bit off during her DNC performance. Keys began her set with 2007's "Superwoman," a girl-power jam intended to inspire Clinton's base. She gave a rousing rendition, but as she belted out "I am a superwoman / Yes I am," the sentiment felt strangely unconvincing, given the years of public controversy that undermined her character.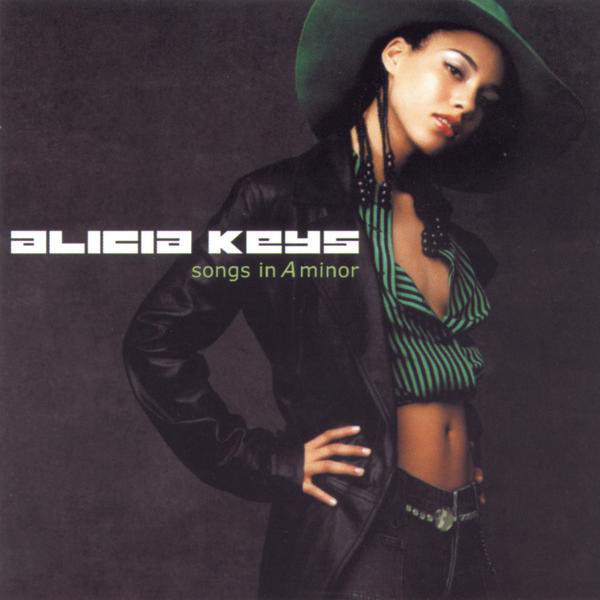 When Alicia Keys (née Alicia Augello Cook) first hit the national stage in 2001 with her debut album Songs in A Minor, she embodied retro chic. Styled in beaded cornrows, flowing scarves, and flared hip-huggers, she burst onto the music scene like a pop send-up of the '70s jazz multi-instrumentalist Patrice Rushen. In a 2001 profile, Rolling Stone heaped on honorifics, hailing her as "The Next Queen of Soul," and "neosoul's newest princess, a black woman impacted equally by hip-hop, soul, Prince and classical." Keys was a dual-threat: By playing the piano and singing, she claimed the prodigious space Lauryn Hill had recently abandoned while also appealing to the mainstream crowds that eluded her alt-R&B cadre D'Angelo and Erykah Badu. (In a 2006 episode of The Office, Michael Scott, a caricature of white fragility, bragged about attending a Keys concert.) In 2002, SF Gate called her a "critical and commercial sweetheart." Songs in A Minor went on to sell more than 6 million copies in the US and garnered Keys five awards at the 2002 Grammys, including Best New Artist, Song of the Year, and Best R&B album. Her 2003 album, The Diary of Alicia Keys, catapulted her to further stardom, buttressed by what The Guardian termed an "inoffensive" image. Movie roles — in Smokin' Aces, The Nanny Diaries, and The Secret Life of Bees — soon followed.

An uneasy sex symbol, Keys' early career was marked by gay rumors that were seemingly exacerbated by the singer's decision not to publicly discuss her romantic life (in early 2012, queer musician Syd tha Kid reignited those claims). But it turned out Keys was in a long-term, quasi-secret relationship with her musical collaborator Kerry "Krucial" Brothers. After that ended, Keys began dating Swizz Beatz (born Kasseem Dean), a prolific hip-hop producer known for his work with Beyoncé, Jay Z, and DMX in 2008. The problem was, he was still legally married to R&B singer Mashonda Tifrere. Unlike her previous relationship, Keys' public forays with Beatz were well-covered by black gossip sites, an unavoidable outcome given her new partner's high profile. Blogs like TheYBF ("Alicia Keys a Homewrecker?") and Bossip posted early and often about the illicit romance: how Keys had rented out the Guggenheim Museum for Beatz's birthday, how Swizz Beatz had bragged about the affair on Drake's "Best I Ever Had" remix, and how Keys allegedly taunted Mashonda by tweeting, "Having a heated debate n the studio. Question is...N love is it better to go 4 the choice that is 'SMART' or the choice that has 'SPARK'??"
The couple carried on despite the gossip, and despite Swizz's wife's efforts to publicly shame them. Mashonda wrote that Keys "assisted in destroying a family" in a 2009 open letter to Keys that she published on Twitter. The intense tabloid attention quickly eroded Keys' privacy — and the good-girl image she'd enjoyed. The headlines, which were once so complimentary, turned sour: "Is Alicia Keys Wrecking a Marriage?"; "Why Do Black Women Hate Alicia Keys?"; and, perhaps most damning, "Why Does Swizz Beatz Keep Ruining Alicia Keys?" Even after Keys and Beatz wed in 2010, after she denied the rumors she interfered in his first marriage in Essence magazine, and after the love triangle made peace (even vacationing together), the notion persisted that her career had been tarnished by the bad publicity. In 2011, when the couple faced rumors Beatz cheated on Keys, and again in 2014 when he was caught contacting an Instagram model, bloggers cited karma. Keys' most recent effort, Girl on Fire (2012), sold just over 750,000 copies in the US. The much-ballyhooed decline of music sales aside, the turmoil in Keys' personal life seemed to partly impact the album's relatively inauspicious showing.
Now the singer is attempting to disengage from that sordid drama by reorienting her public image. Tonight, she'll make her first appearance as a judge on NBC's The Voice, a redeeming vehicle for once-embattled pop stars. From Christina Aguilera (marriage scandal), to Usher (bitter child-custody battle); to Gwen Stefani (a public breakup with ex-hubby Gavin Rossdale); to Miley Cyrus (racial appropriation, lackluster twerking), the show has been a saving grace for several fading stars. (It's worth noting that, in keeping with the strange way that The Voice's rotating chairs double as a PR spin zone, the relationship between Stefani and her Voice co-star Blake Shelton has helped both stars reclaim their public narratives.) For Keys, who had previously been a mentor on the show, the promotion seems to come at the perfect time, while she's reinventing herself and promoting both an as-yet untitled new album and "Back to Life," her contribution to the soundtrack of the upcoming film Queen of Katwe.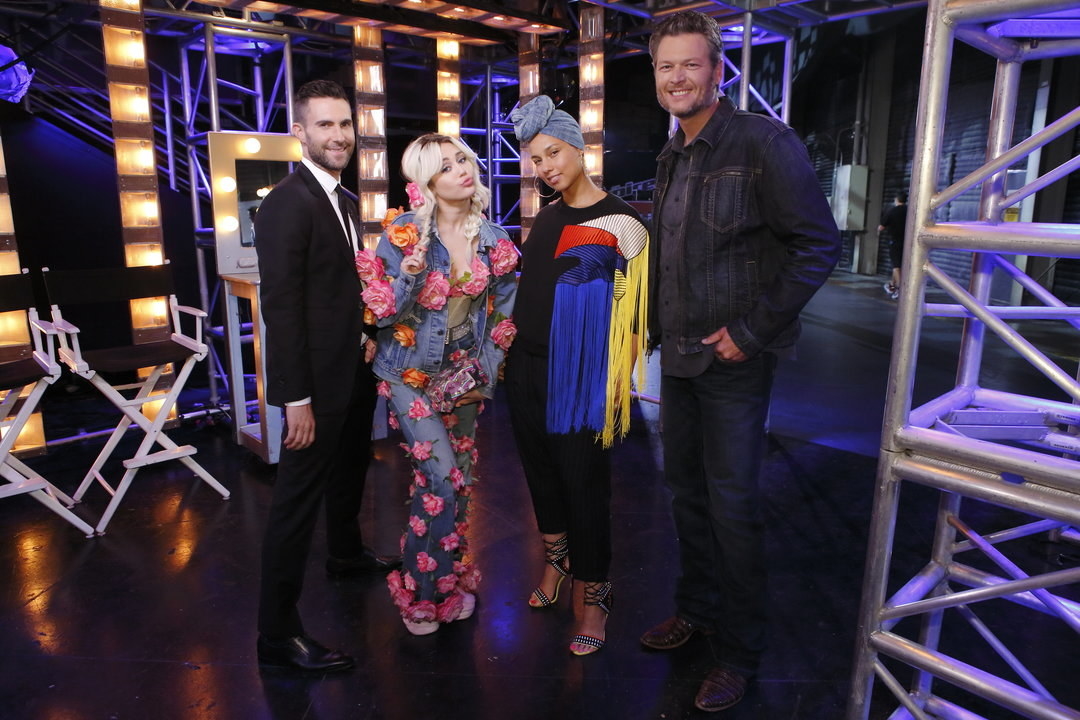 In May 2016, she unveiled a series of fresh-faced photos on Instagram and published an essay in Lenny, Lena Dunham's newsletter, called "Time to Uncover." In it, she detailed her growing discomfort with conventional beauty standards, how they've induced anxiety in her and other women, and the ways in which misunderstandings of her were rooted in people's perception of her physical presentation. "Before I started my new album, I wrote a list of all the things that I was sick of. And one was how much women are brainwashed into feeling like we have to be skinny, or sexy, or desirable, or perfect. One of the many things I was tired of was the constant judgment of women," she wrote. She further explained, "I realized that during this process, I wrote a lot of songs about masks filled with metaphors about hiding. I needed these songs because I was really feeling those insecurities. I was finally uncovering just how much I censored myself, and it scared me. Who was I anyway? Did I even know HOW to be brutally honest anymore? Who I wanted to be?" She describes channeling that frustration into her music, into a song called "When a Girl Can't Be Herself," which name-checks Maybelline cosmetics.
If it feels a bit like the focus on makeup reflects a deeper existential struggle, that's not only because for many women, going makeup-free yields a similar crisis of confidence. It's also because after enduring years of attacks for perceived impropriety, Keys' new shift to what she called the "real and raw me" feels transparently tied to her private troubles. It's hard not to see a critique of the media coverage she received couched in her distaste for the "constant judgment of women." Put another way, the disgust Keys conveys about the beauty industry echoes her personal policy on gossiping. In a 2011 Essence feature, Keys' best friend Erika Rose called the singer's reluctance to dish dirt "annoying." Rose told the writer Jeannine Amber, "in those moments when I want to engage in a little girl chat, say about someone's outfit, Alicia will never join in. I'm like, 'Can you just have fun with me for two seconds and talk about how ridiculous she looks?' She doesn't participate. That's just who she is." Elsewhere in the article, Keys explained that the infidelity rumors "definitely hurt." She also gushed on the revelatory power of her marriage, saying, "I was very closed for a long time. But I feel so open now. To feel like this means you've found the center in yourself. You're not hiding; you're not worried about anything. Everything's going to be just fine."
Keys' makeup- free campaign is probably a genuine gesture; still, it has increasing resonance for her career.
If her marriage is the balm that healed her personal insecurities, it seems Keys believes the solution to her public quibbles is forgoing balm, cream, and concealer altogether. It's a literal stripping down that jibes with the inner openness she's expressed. As she said in Lenny, "I don't want to cover up anymore. Not my face, not my mind, not my soul, not my thoughts, not my dreams, not my struggles, not my emotional growth. Nothing." Keys' makeup- free campaign is probably a genuine gesture; still, it has increasing resonance for her career. It is both a noble personal and political choice, and, as it plays out publicly, also a subtle signifier of how notions of purity and cleansing can be conflated in Hollywood and used to cause and absolve shame (Think of how actors are praised for undergoing drastic physical transformations for movie roles, or the way celebrities who choose to get plastic surgery can be mercilessly ridiculed). To call back to Keys' Maybelline reference: Maybe she's born with it, or maybe she's carefully constructed a literal facade that subtly alludes to her likability issue. This is not the first time Keys has been the public face of a beauty campaign; in 2005, she appeared as a celebrity ambassador in a commercial for the mail-order acne medicine Proactiv. In trademark infomercial style, before-and-after photos were juxtaposed, the former highlighting her small pimples and acne scars.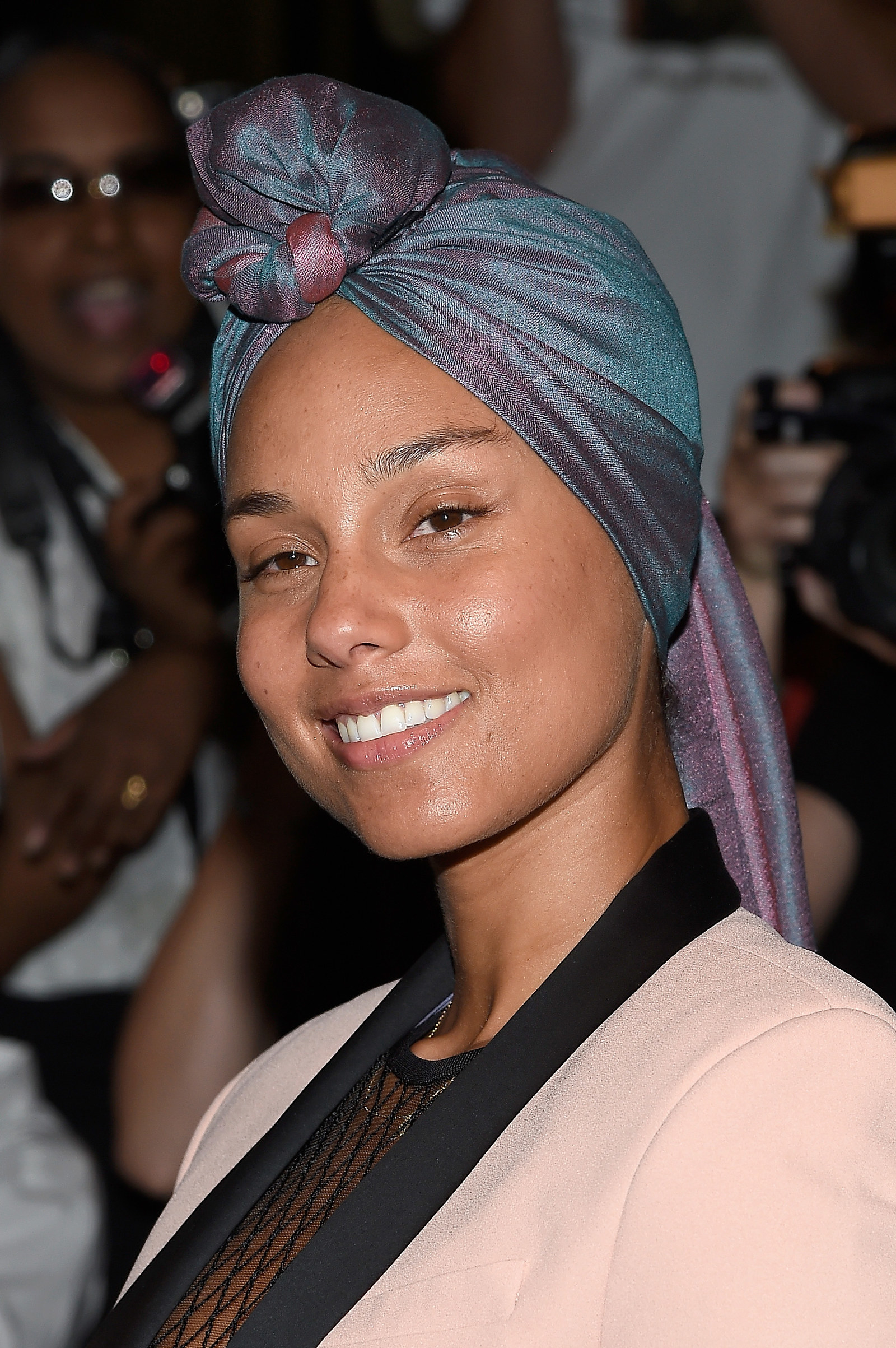 Keys' #NoMakeup movement now serves as a metaphorical split screen. "Look at me then and look at me now! What a difference! New and improved!" it says. It's almost as if Keys wants to jump-start the 20-year nostalgia cycle by rebooting her first innocuous image, before the cheating scandal and stalled success. Queue the curly natural hair, the earthy, boho threads, the splashy summer campaign like the one that put her on the map 15 years ago, and the youthful face that reminds us of the young woman America met in June 2001. (This past May, Swizz Beatz captioned an Instagram post of his barefaced wife with "She looks 19!") Consider Keys' politically charged spoken-word VMA performance in June that recalls a 10-year-old appearance she made on HBO's Def Poetry, and Keys' renewed emphasis on displaying the multi-instrumentalist talent that made her America's sweetheart.
While the public response to her project has been overwhelmingly positive, there have been a few critics, including social media trolls and those who cite the project's complications for people who aren't good-looking. In an op-ed for the Washington Post, writer Autumn Whitefield-Madrano praised Keys' decision, but questioned the bravery of opting out of wearing makeup. Perhaps an unsaid reason for the backlash to the makeup-free campaign is suspicion of the ways a personal and political decision can coincide with a well-planned PR pivot.
The makeup-free selfie can be deployed in much the same way as the unflattering tabloid specials featuring celebs in all their sunburned, beach-blotched, pixelated glory. The difference between the no-makeup Instagram selfie and the candid National Enquirer shot is both the venue and the agency stars exercise in distributing those images. For Keys, who had been exposed in the eyes of gossip rag commenters as a homewrecker and faux-conscious woman, her makeup campaign enables her to head off those accusations while making herself appear physically vulnerable before the public eye. That old Proactiv commercial she starred in is now an odd foreshadowing of her current exploitation of beauty trends to gain public appeal, or at least attention.
Regarding the inconvenience of acne flare-ups, Keys said in the ad, "I remember going to airports with hats pulled down to here," as she mimed pulling one down below her chin. "At that moment I was just reacting, but you cannot just react, you can become proactive." Sure, it's a corporate slogan used to shill stuff for her sponsor, but for someone who's turned out to be as fiercely image-focused, guarded, and acutely aware of the pressure put on women artists to uphold and reflect societal values, it's an appropriate mantra for her aggressive resurgence. Ironically enough for Keys, a celebrity for whom karma has been both a personal and professional theme (see: 2003's "Karma"), her public image seems to be coming full circle.
Want more of the best in cultural criticism, literary arts, and personal essays? Sign up for BuzzFeed READER's newsletter!