WHO: Zika No Longer A "Public Health Emergency Of International Concern"
The disease is still spreading, health officials said.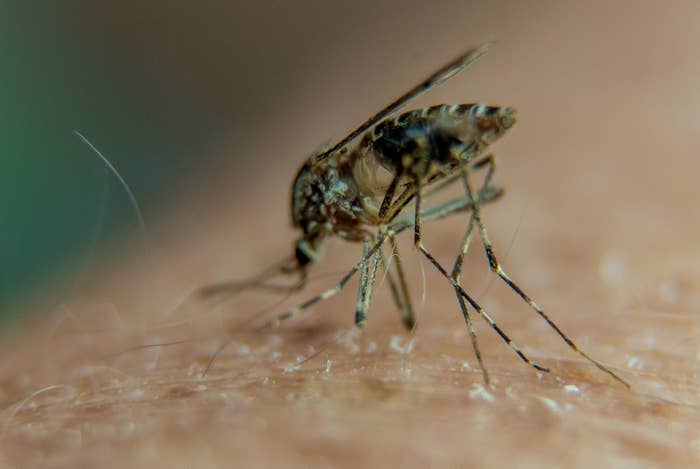 The World Health Organization called off on Friday the "Public Health Emergency of International Concern," over the global Zika virus outbreak and an associated epidemic of brain damage in babies.
According to the agency's latest situation report, 28 countries and territories have reported Zika and associated microcephaly, severely shrunken brains and skulls in newborn infants. And19 have reported cases of Guillain-Barré Syndrome, an paralytic disorder also tied to the outbreak.
The spread of virus has not been stalled — the WHO still expects to see continued infections, as well as more cases of microcephaly, even from countries that have yet to report any so far. Zika spreads by mosquito bite and through sexual transmission.
"We can't yet predict at what incidence rate, but it will continue," David Heymann, chair of the WHO's Emergency Committee on Zika and microcephaly, told reporters during a press conference.

The public health emergency downgrade was prompted in part because the virus is better understood: In the past several months researchers have established a link between Zika virus infection and incidents of microcephaly — neurological abnormalities and characteristically shrunken heads of babies born after their mothers contracted the virus.
The committee "felt that Zika virus and associated consequences remain a significant enduring public health challenge requiring intense action," the WHO said in a release.

But some believe the move is premature. "[T]here are good reasons to maintain the emergency," Lawrence Gostin, professor of global health law at Georgetown University Law Center, said in a statement. He argued that the move could lead funders and governments to scale back efforts. He also warned that some affected countries, like Brazil, "will soon enter the summer, which is a high-risk period for Zika."

Research into the long-term effects of the virus must continue, Peter Salama, Executive Director of WHO's Health Emergency Program, said, adding that "there are lots of unknowns here which is why it's important that we have a multiyear research agenda."
The first trials in people of a vaccine for the Zika virus began this month at the Walter Reed Army Institute of Research (WRAIR) Clinical Trial Center, and four other safety trials are also planned.
The announcement came after the WHO convened its fifth meeting of the Emergency Committee on the Zika Virus.
UPDATE
This post was updated to include comments from Lawrence Gostin.