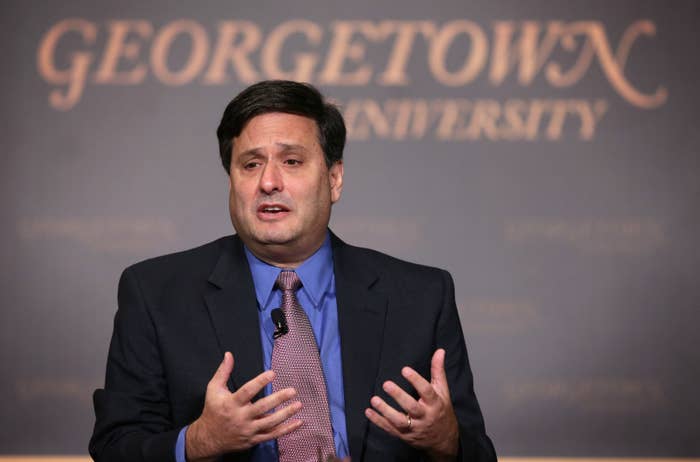 WASHINGTON — The incoming president will undoubtedly face another dangerous disease outbreak during his tenure, global health experts agreed, scarred by recent Zika, Ebola and dengue virus epidemics. But some worry that President-elect Donald Trump's past statements bode ill for the next big one.
"I think there's a lot of reason for concern at this moment," Ron Klain, who led the White House Ebola response under President Obama, said on Tuesday at a meeting of global health experts at Georgetown University.
Among Klain's concerns is that "Donald Trump was virtually silent on the question of Zika" despite the fact that the outbreak was a major issue during the campaign. Earlier this year, the WHO had declared a public health emergency over the virus, and the Centers for Disease Control and Prevention issued travel advisories for parts of the United States.
In contrast, Trump did speak up during Klain's tenure as "Ebola Czar," he noted. When two US medical workers were brought back to the US after contracting Ebola in Libera, Trump tweeted his disapproval, calling President Obama's decision "psycho."
"That's not the kind of leadership we need in our next president and not the kind of leadership we need at this critical moment of threat from pandemic," Klain said.
Klain also criticized the "isolationist" approach touted by Trump during the campaign — about closing off trade and immigration borders, for example. Public health researchers agree international collaboration and data sharing are critical to successful pandemic responses.
"The idea ... that we can build a wall ... high enough to keep out pathogens, to keep out diseases, and that that would make the world a safer place, is so badly misguided," Klain said.
Trump and Klain go back a ways, which might help explain his views. The President-elect criticized the Ebola czar when he was named in 2014, in his signature style:
An attorney, Klain was a former chief of staff to Vice President's Joseph Biden and Al Gore.