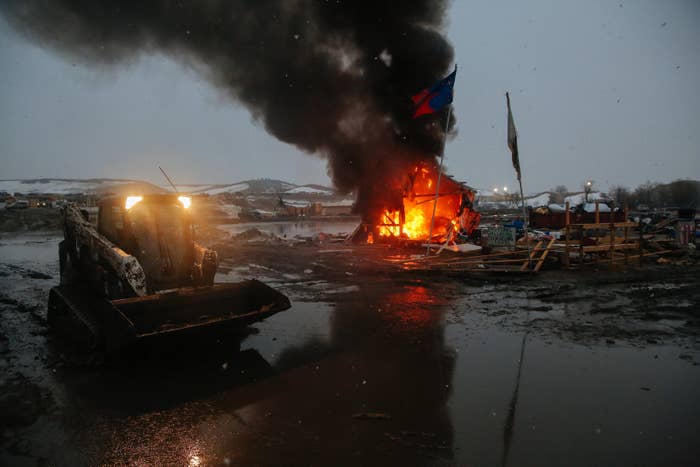 A United Nations representative slammed the US government for its use of force on activists at Standing Rock on Friday, and said that federal agencies are unjustly robbing native people of power over tribal lands.
"The goal of tribal consultation is not simply to check a box," Victoria Tauli-Corpuz, UN Special Rapporteur on the Rights of Indigenous Peoples, who was invited by the Obama administration, said at a press conference.
Tauli-Corpuz cited clashes between tribes and federal agencies over the Dakota Access pipeline as symptoms of a broken system of communication between the US government and native people.
"I think it's an international embarrassment for the US to need a reminder from a UN Special Rapporteur about our core civil rights obligations to native communities," Catherine Lhamon, chair of the US Commission on Civil Rights, told BuzzFeed News.
"It's critically important that the US come to terms with its obligations," Lhamon said, responding to the report.
On her ten-day tour last month, Tauli-Corpuz visited tribes all over the country, from Albuquerque to Bismarck to Boulder.
She also discussed the Dakota Access pipeline with North Dakota Senator John Hoeven and Major General Donald Jackson, Jr., the United States Army Corps of Engineers Deputy Commanding General for Civil and Emergency Operations.
In a report shared with officials at the Department of Interior, Environmental Protection Agency, and others, she called the Trump administration's executive actions to expedite the building of the Dakota Access Pipeline and the Keystone XL, "deeply concerning."
"I still hope that these executive [actions] can be rescinded because I think it does a lot of injustice for indigenous people and will lead to serious human rights violations," she said at a press conference Friday.
In January, the US Army Corps officially announced their intention to conduct a lengthy environmental inspection before issuing a permit for construction of the Dakota Access pipeline. Just days after President Trump's memoranda were issued, the Corps reversed that decision and on Feb. 7 issued permission to begin drilling.
US CCR's Lhamon called the Army Corps' flip-flop "deeply problematic."
"I am deeply sorry that the United States had not on its own stood by its commitment to the full environmental impact study," she said.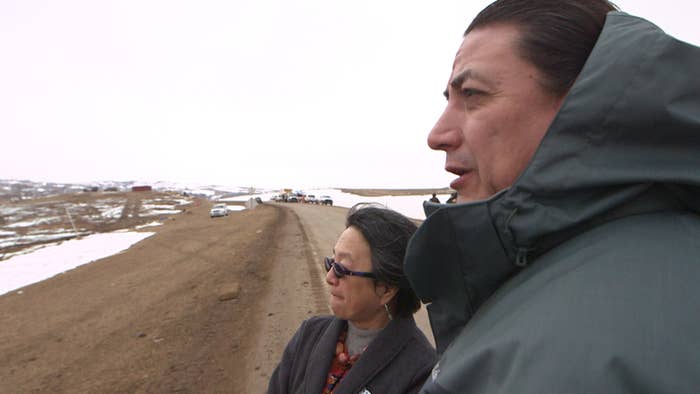 US agencies are required by law to inform tribes of federal projects will take place on tribal land, or impact them in some way, and receive suggestions from those communities. But it stops short of requiring the government to act on those suggestions, and tribal leaders and activists say their preferences have long gone ignored.
"This is what a lot of people have been saying for many years," Robert Anderson, Director of the Native American Law Center at the University of Washington, told BuzzFeed News. He added that the report was spot on.
In discussions with US officials, Tauli-Corpuz suggested strengthening the requirements for agencies to communicate with native tribes on decisions, and Anderson believes such a statutory fix is necessary.
"The tribe doesn't have the right to prescribe what the federal government will do," he said. "There needs to be something that gives the tribal desire more scrutiny and greater weight."
Previous UN rapporteurs have made similar recommendations to better acknowledge tribal rights, particularly pertaining to consultation. Part of Tauli-Corpuz's role was to assess progress during this visit.
"The recommendations have not really been implemented in any significant way," she told BuzzFeed News, "as we can see in the example of the Dakota Access pipeline."
A final report will be presented at the UN Human Rights Council in September, and submitted to the State Department for distribution to other federal agencies.