Tropical storm Harvey triggered the release of approximately 5.4 million extra pounds of pollution from 48 chemical and petroleum plants.
In comparison, those same plants released 5.5 million extra pounds of pollution — such as from storms, accidents, or other unexpected events — in all of 2016.
The emissions can cause myriad health problems, and include gases such as nitrogen oxides, which cause smog and can bring breathing troubles associated with it, as well as hydrocarbons that are toxic even in small quantities, like benzene.
A BuzzFeed News analysis of data from the state of Texas included more than 90 distinct emissions related to Harvey. These began days before Harvey made landfall, as companies shut down refineries and factories, and could last until the end of September, according to the reports.
"This was a significant amount of emissions over a short period of time," Elena Craft, a senior scientist at the Environmental Defense Fund, told BuzzFeed News.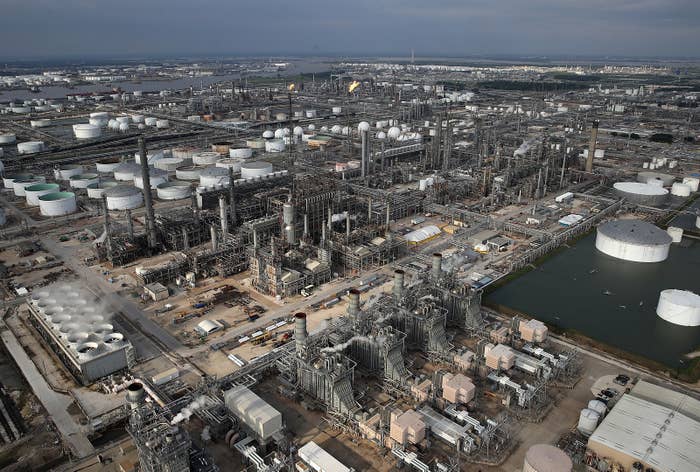 BuzzFeed News analyzed filings from the 54 counties covered by Texas Gov. Greg Abbott's August 27 state disaster declaration. The analysis focused on reports of emissions beginning August 23, when National Hurricane Center staff first warned Texans about the storm, and which were posted by the morning of Thursday, September 14.
Damaged equipment and power cuts accounted for some of the releases.
At a Port Arthur refinery run by Total Petrochemicals & Refining USA, for example, power loss on August 30 resulted in the release of 70,000 pounds of sulfur dioxide, carbon monoxide, hydrogen sulfide, nitrogen oxide, and other particulate matter, according to a report filed by the company.
In Harris County, the Galena Park Terminal reported the release of 1,000 barrels of gasoline blendstock, and more than 76,000 pounds of a mix of vaporized chemicals.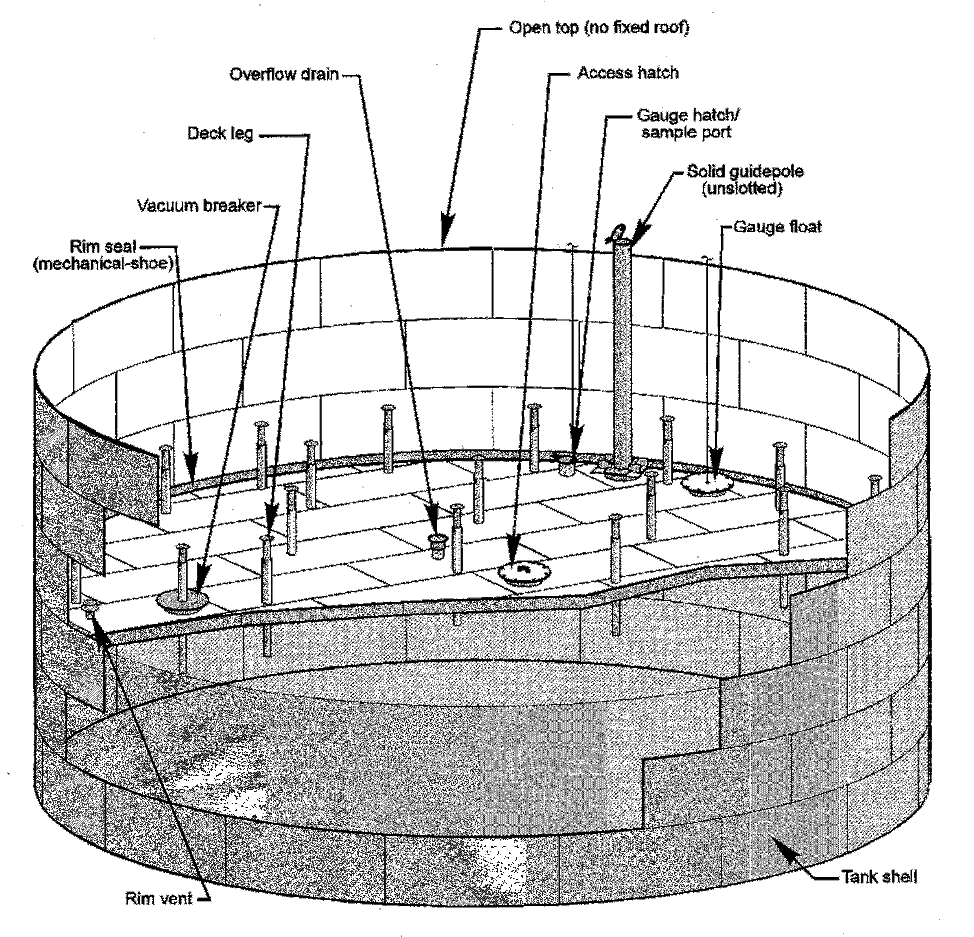 But the major contributors to pollution were emissions from pre-emptive shutdowns of factories ahead of the storm — amounting to more than 1.9 million pounds of emissions — and from starting the plants up again after, accounting for another 1.9 million pounds.
Many of the reports mentioned emissions caused by rain damage to the "floating roofs" that typically cover petroleum tanks. "There was so much rain that they caused these roofs to be compromised," Craft said.
One of the damaged roofs was on a plant owned by Valero, a petrochemical maker headquartered in Texas. Residents of the surrounding neighborhood of Manchester complained of foul-smelling air, and EDF measured levels of the carcinogen benzene that soared over some state standards, ProPublica and the Texas Tribune reported last week.
The Texas filings also provided a snapshot of emissions at the Arkema chemical plant in Crosby, Texas, where explosions caused the employees and residents in a 1.5-mile radius of the plant to evacuate. The blasts drew scrutiny from state and federal regulators after vapors from the fires sent first responders near the site vomiting and gasping to the emergency room.
According to Arkema, certain chemicals made by the company required refrigeration, but the plant lost power during the storm, causing the chemicals to warm and eventually burn up. The company reported more than 59,000 lbs of emissions from the burning of organic peroxides that caught fire because they were not refrigerated.
After two spontaneous explosion events on Thursday and Friday, the Harris County Fire Marshal's Office burned the remaining chemicals. That fire, on September 3, released more than 33,600 pounds of a mixture containing and was the largest single source of emissions from that facility.

Two days before the fires began, Arkema reported, the heavy rain caused more than 26,000 pounds in spilled flammable organics in two tanks to overflow. The chemicals joined the floodwater already accumulating at the factory.