One April evening last year, Kathy Boyd stepped onto her deck and lit a cigarette, as she often did after dinner. She loved the quiet and majesty of the nearby forest, even if it was remote and cell towers were too far away to service her house. But that evening she didn't linger to watch the sun dipping behind the pine and cedar trees — her heart was going berserk.
Boyd had lived on the Rosebud Indian Reservation in South Dakota for all of her 58 years and sought out tribal healing whenever possible. Like most of her neighbors, she was leery of Rosebud's government-run hospital, which had a reputation for harming rather than healing, and whose medical disasters had been making headlines for more than 30 years.
But now she needed a hospital. Her heart was beating rapidly, and she couldn't catch her breath. Something's not right, she told her husband, Wayne Boyd. The couple hopped in their car and drove 25 minutes to Rosebud Hospital, a three-story building that sat like a concrete layer cake on fields once used as camping grounds.
They arrived just after 7:15 p.m., according to emergency department records. Electrodes placed on Kathy's chest logged an irregular heartbeat as high as 160 beats per minute. Nurses asked, "Was she in pain? How bad, on a scale of one to ten?" "Eight," she said. Her aunt, son, and grandkids started pouring into the room.

Federal rules require staff at Medicare-funded emergency departments to examine every patient, to determine how urgently they need attention. Boyd didn't get a medical screening exam until 8:15 p.m., an hour after she arrived. According to government inspectors who later reviewed ER records, the staff did not give her a chest x-ray or do an ultrasound — procedures that are routinely done on patients arriving with heart complaints.
At 8:45 p.m., the doctors said Kathy needed to be airlifted to a larger hospital in Sioux Falls, about 250 miles away, to see a cardiac specialist.
By 9 p.m., as Kathy's pulse raced and her back ached, doctors told her family that her transfer to Sioux Falls had been denied. (When her family called Sioux Falls later, they were told no request was made that night.) She would instead need to ride an ambulance for three hours to a hospital in Rapid City.
At 9:50 p.m., the ambulance turned up. But now the paramedics wouldn't take her — she was too unstable for transport, they said, and needed an airlift.
At 11:10 p.m., an airplane arrived and took her to Rapid City Regional Hospital. She went into surgery the next day, and was unconscious for the next nine days before waking up with a breathing tube in her throat and a zipper scar down her chest. She was told that her heart's mitral valve had been replaced with a mechanical part.
"If you're really close to me you can hear me tick — it sounds like water dripping," she said.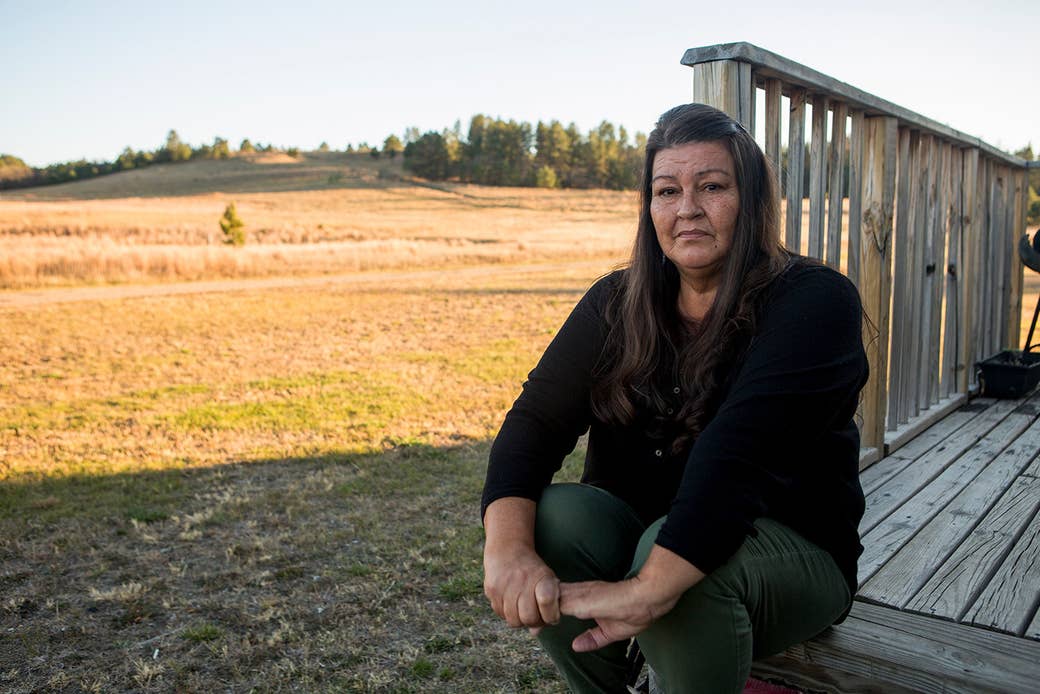 Besides botching her ED transfer, Kathy believes Rosebud could have spared her the surgery, the scarring, and the handful of pills she now has to swallow daily. Back in 2009, Rosebud doctors had sent her to a hospital in Valentine, Nebraska, to get an echocardiogram. After that, she had called repeatedly to get the results. She said she was always told that Rosebud did not have the report, or that they couldn't give her the results over the phone, and then that she was fine. She went back to regular life — until her heart episode last April.
"If you believe how I believe, that day, something was taken from me that I can't ever get back," she said.
Kathy's story of incompetence, bureaucracy, and neglect at Rosebud Hospital is not unique. Dozens of stories like hers are included in a landmark lawsuit lodged by the Rosebud Sioux tribe against the body that controls the hospital: the federal government.
More than a century ago, President Andrew Johnson promised all Native Americans free health care, in exchange for moving to reservation lands and ending war. And now, after more than 60 years of underfunding and neglect, that program — called the Indian Health Service — has become what one senator has characterized as "horrifying and unacceptable."
At the heart of the dispute is this: What weight do decades-old treaty agreements between the US and tribal governments carry in the modern day?
In the past decade, at least six federal government investigations of Rosebud Hospital have found that poor management, insufficient staff, and lax record keeping are endangering patient lives. Last year, threatened with funding cuts because of unsafe conditions discovered there, the IHS shut down Rosebud's emergency department. Between December 2015 and July 2016, at least five people died while being transferred to other hospitals more than an hour's drive away, and two women gave birth in ambulances on the road. The problem plagues other IHS facilities, too: The ED at Sioux San Hospital in Rapid City shuttered this year. Pine Ridge Hospital, south of the Badlands, was flagged for not meeting Centers for Medicare and Medicaid Services standards, and Winnebago, six hours east, lost accreditation altogether.
Many rural communities across the US are struggling to keep their hospitals open and hire doctors from bigger cities. But Native American tribes like the Rosebud Sioux tribe say they are in a unique position: Over a century ago, the federal government promised them care. The tribe's lawsuit alleges that the shutdown of the Rosebud emergency department, as well as the hospital's long history of violations, breaches the government's obligations to some of its most vulnerable citizens.
At the heart of the dispute is this: What weight do decades-old treaty agreements between the US and tribal governments carry in the modern day? Native people living on reservation lands are still living out the consequences of those pacts — if the US government shrugs off its side of the bargain, the tribe says, legal action is their only recourse.
"When you lose your emergency room in a large land-based reservation, it blatantly translates to lives lost," said Jerilyn Church, chief executive officer of the Great Plains Tribal Chairmen's Health Board, which assists 18 tribal communities, including Rosebud, in health education and access.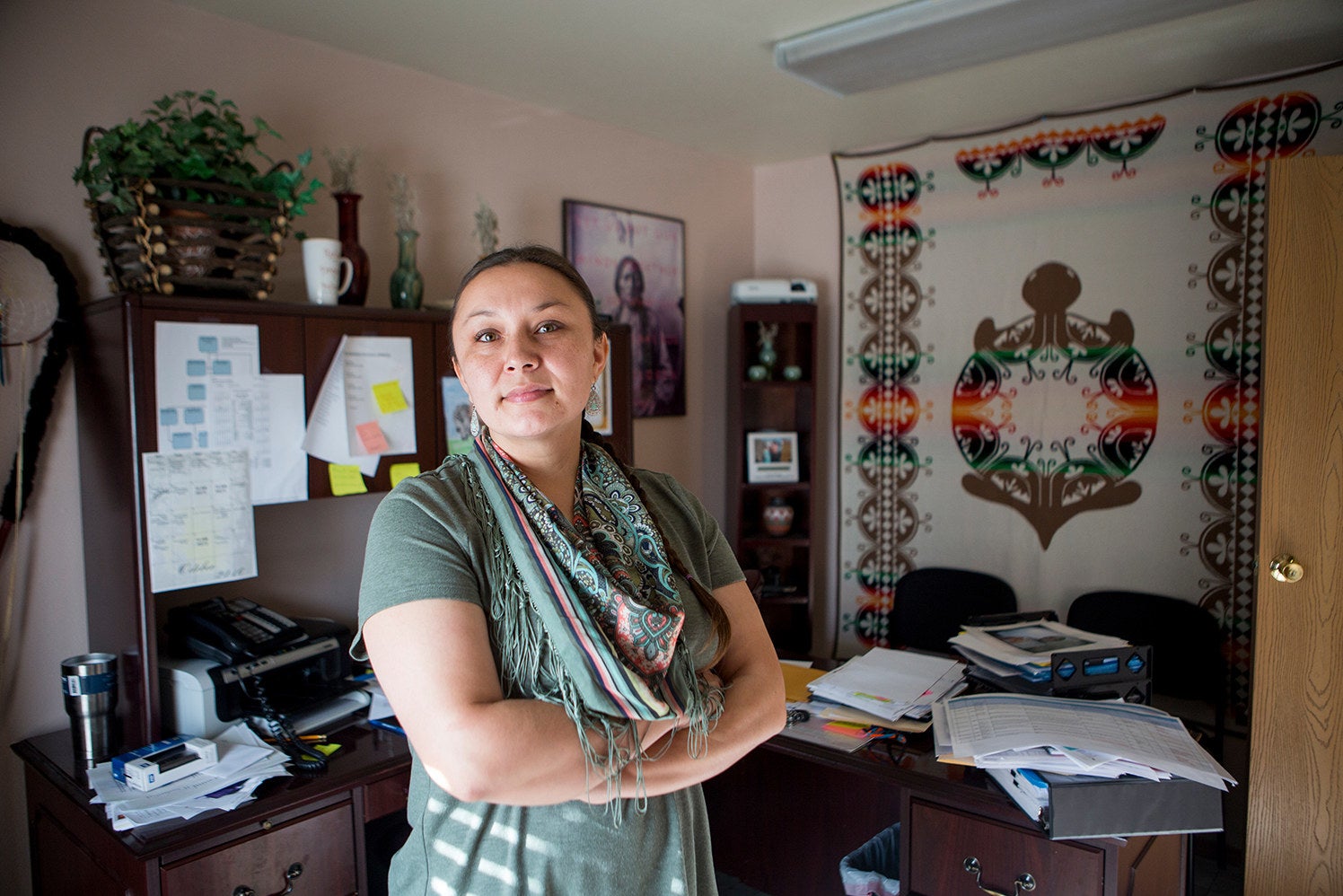 The Rosebud Sioux tribe has 29,000 members living on the reservation. It's one of the poorest and most remote areas of the country — some 300 miles south of Standing Rock, where their kin are protesting the Dakota Access pipeline. The reservation's unemployment rate is 85%, and life expectancy in the county is nearly two-and-a-half years below the national average.
Last month, the federal government submitted a response to the suit, arguing that it does not, in fact, have any legal obligation to provide health care to the tribe. From the Rosebud health board's perspective, this is only the latest in a long list of injustices committed by the government against Native people.
"It's genocide — it's just another way of killing our people," said the tribe's health director and Boyd's stepdaughter, Evelyn Espinoza.
The IHS declined multiple requests for an interview with Rosebud Hospital executives, but did offer an eight-minute interview with the agency's principal deputy director, Mary Smith. "It's not business as usual at IHS," Smith told BuzzFeed News. "I'm trying to create a culture of leadership, quality, and accountability."
In a subsequent emailed statement, IHS spokesperson April Hale added that the agency will "continue to strengthen services" at Rosebud Hospital. In April, facing the loss of funding from CMS, the IHS signed an agreement with CMS that pledged to improve services at the hospital within 12 months.
"In the Great Plains and across the agency," Hale wrote, "the Indian Health Service is committed to pursuing short- and long-term solutions to address long-standing issues that will be sustainable over time."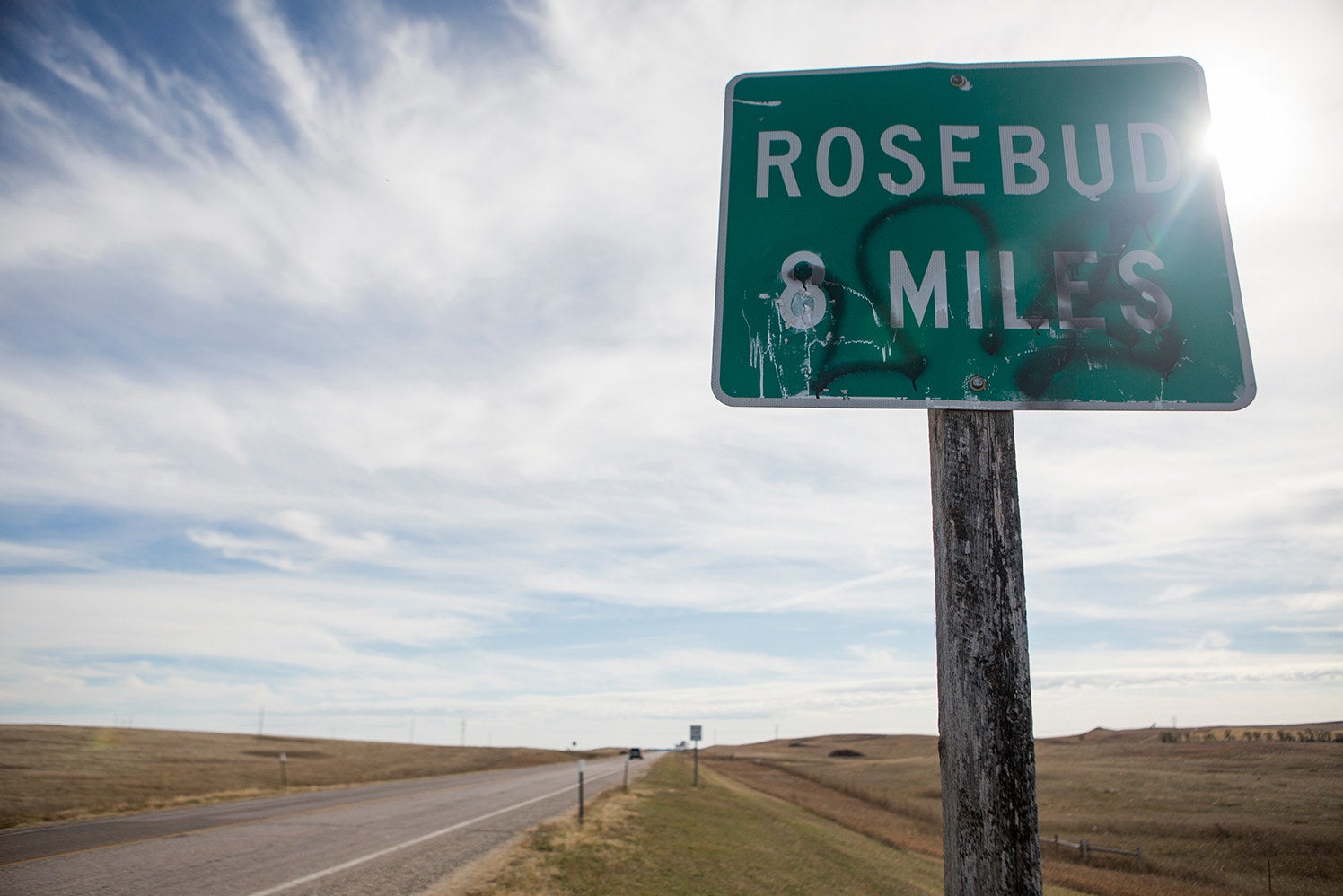 "Rosebud" was the name the US government gave the reservation, but its residents call themselves Sicangu Oyate — for "Burnt Thigh Nation." Wildfires are common on the open grassland, and this band of Sioux derived its identity from a blaze that tore through an ancestral settlement and marked the limbs of those who survived. Or so the story goes.
Today the reservation spreads over 1,600 square miles, with most of its residents living in small communities separated by hundreds of miles. The center of the reservation — a few square blocks holding a courthouse, elementary school, and Lutheran church — feels like a sleepy small town. The nearest Walmart is 90 miles away.
The reservation is governed by the 24 members of the Rosebud Sioux tribal council, who work in a small brick building across from the fire station. Inside, teal walls are papered with portraits of tribal elders going back 200 years. Nine council members and two Rosebud residents are on the health board, which serves as the intermediary between the IHS and the tribe. For the last 10 months, four of those members have been prepping the lawsuit against the government.
One of them is O.J. Semans, who was born in Rosebud 60 years ago and drove me around the reservation one day this September. A jolly ex-cop whose salt-and-pepper hair runs into a skinny ponytail down his back, Semans spent a career investigating crime and narcotics on tribal reservations in South Dakota and New Mexico before coming back here, in 1992, to retire. "You wake up in the morning and you have 100 head of buffalo around your house," he said.
A few minutes up the road from the tribal headquarters, Semans turned his silver truck up a mud path to a reservation cemetery. On a hillside of yellow prairie grass, a tall, fenced-in headstone memorializes Chief Spotted Tail, who led Sioux warriors in battle against the US Cavalry in the 1850s and 60s. On April 29, 1868, in what would be called the Treaty of Fort Laramie, Spotted Tail and other Sioux leaders agreed to make peace with the US government.
"We would allow settlers to cross through the Oregon trail without killing them," Semans explained. And in exchange, the US government would provide a few things to newly demarcated native settlements, including a blacksmith, a school, and a physician.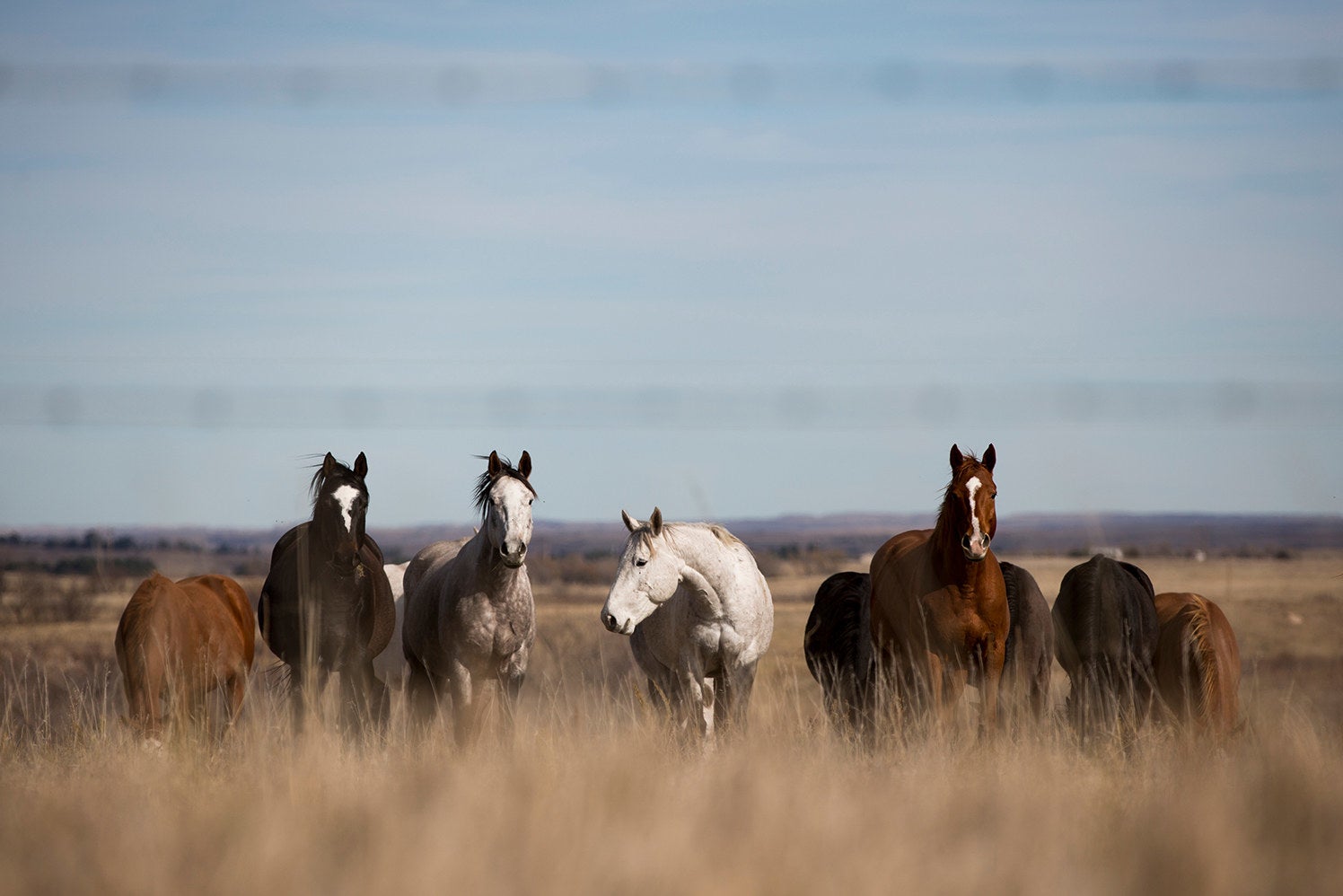 Ever since the first European diseases decimated tribal communities and settlers destroyed their traditional ways of life, Native Americans have struggled to keep their health. Today, they are more than twice as likely to be diagnosed with diabetes than white Americans are, and 30% more likely to have high blood pressure. The suicide rate among young Native adults is 1.5 times the national average. Mental health and substance abuse disorders occur nearly three times as frequently in Native communities than elsewhere in the country.
Providing treaty-promised medical care was initially the responsibility of the US Department of War, then the Department of the Interior, and finally, the United States Public Health Service, which created the Indian Health Service in 1955.
Just as the Department of Veterans Affairs provides government-funded medical care to military recruits who have returned from combat, the IHS, now a division of the Department of Health and Human Services, runs 117 clinics and hospitals with a staff of about 15,400. Another 545 facilities of various sizes are funded wholly or in part by the IHS, with tribes assuming responsibility of management. Typically, a reservation hospital medical staff can include tribal members who trained as nurses or clinical staff and returned to serve their community, doctors who may have never lived on a reservation before, and temporary staffers sent by companies under contract with the IHS.
Rosebud Hospital was built in 1989, replacing an older facility near the council building. After our visit to the cemetery, Semans drove me there. Inside it looks a lot like any other drab regional hospital, though sketches of warriors going to battle and murals of tribal gatherings add a touch of warmth to the fluorescent-lit hallways. Between notices about breastfeeding, or directions to the dental clinic, grey-blue notices taped to the walls say, "— Violence — Verbal, physical, and/or gestures are not tolerated in this facility. Report all incidents to security."
"You don't want to be in room 6 and 7 — that's the forget-about-you-room."
We walked through the waiting room, where a few patients sat on plastic chairs looking at their phones. In one corner, three toddlers who had just gotten their shots wailed in tandem.
Nurses in scrubs emerged to call on patients, while khaki-clad Public Health Service Commissioned Corps — called in from around the country to fill the hospital's staffing holes — walked the corridor in twos and threes.
Debbie, a 56-year-old Rosebud resident, waited near the entrance for her son to arrive on the school bus so they could pick up a refill of meds. Like many others in the community, she is fed up by the hospital's long wait times. "It's like waiting for a wake," she said.
Debbie tries to accompany her kids and grandkids whenever they visit Rosebud, to make sure they don't wait too long to be seen. "You don't want to be in room 6 and 7 — that's the forget-about-you-room," she said.
We took the elevator to the second floor, which opened into a small atrium with a window overlooking the waiting room below. "See all that stuff over there? That's part of our surgery room," Semans said, pointing across the way. "I don't think it's very active," referring to the recent closure of the surgical department. The OB/GYN department was also closed, he said.
In its statement to BuzzFeed News, the IHS spokesperson Hale acknowledged that "Some services at these departments are unavailable and patients needing those services are being diverted to other facilities." She did not know when full services would resume.
Back on the first floor, Semans and I walked past the eye clinic. For more than a year, he said, he has tried and failed to get an appointment there because slots book up on the first day of the month. Passing the mental health department, he added wryly, "You've got to be crazy if you have to go there."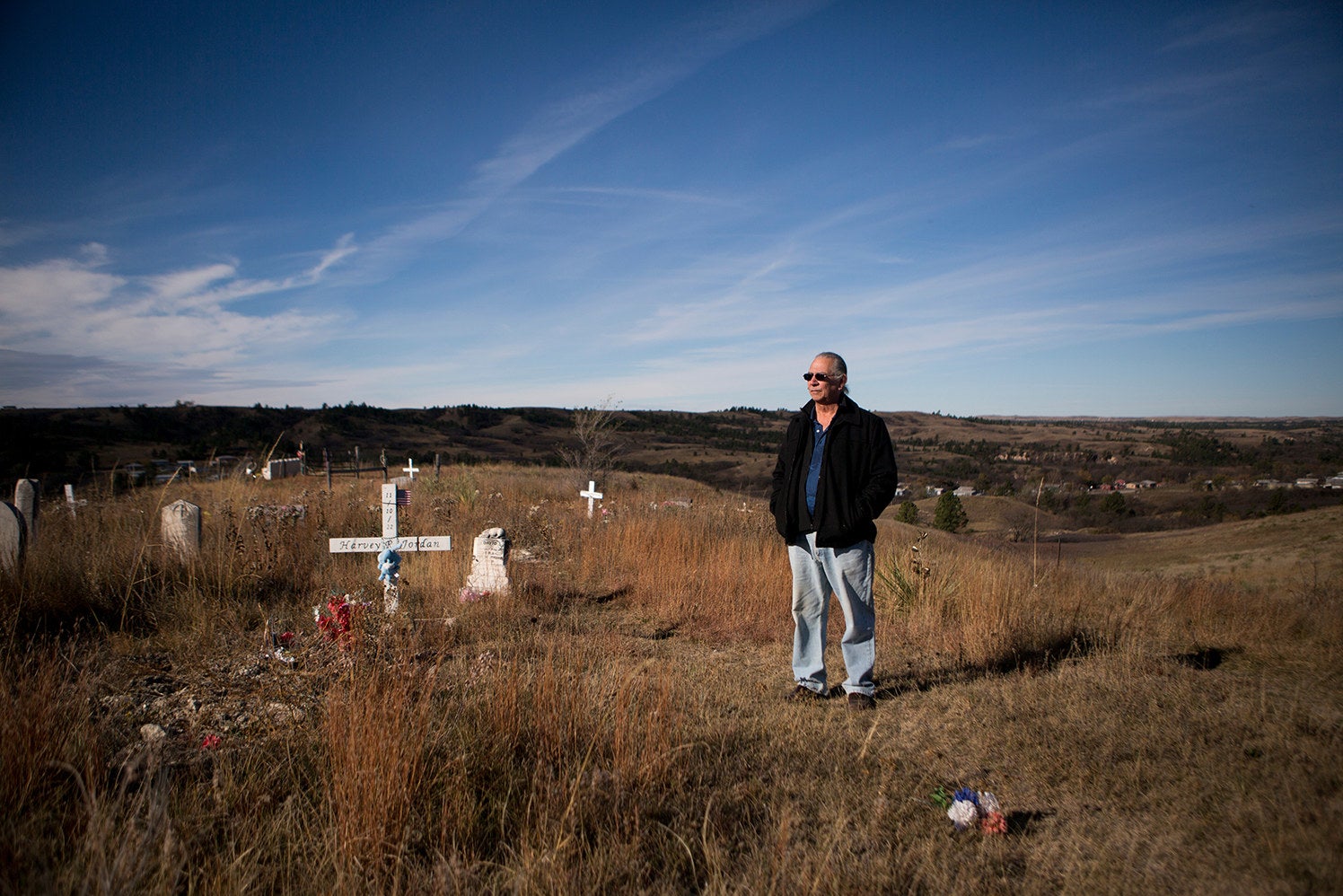 The Indian Health Service's stated mandate is "to raise the physical, mental, social, and spiritual health of American Indians and Alaska Natives to the highest level."
About 2.2 million members of the 567 federally recognized tribes are entitled to use the IHS. Although some opt for private insurance instead, the agency is the sole health care provider in some of the country's poorest counties. It received $4.6 billion from Congress in 2015, or about $3,688 per patient served — far less than the $6,644 spent by the Federal Bureau of Prisons, or the $12,000 spent by Medicare.
"The anorexic budget of IHS can only lead one to deduce that less value is placed on Indian health than that of other populations," wrote the US Commission on Civil Rights in a scathing 2003 report on tribal relations.
"The anorexic budget of IHS can only lead one to deduce that less value is placed on Indian health than that of other populations."
But the problem is not only a lack of funds. Reports reaching back to the 1920s criticize the federal government's efforts to supply Indian Country with medical care. The authors of a 1928 report on Indian affairs submitted to the Secretary of the Interior wrote that the operation struggled to hire and retain qualified medical staff. In the last two decades, audits and investigations have uncovered the same staffing problems, as well as shocking administrative oversights and medical mistakes that paint a portrait of an organization in a state of dysfunction.
In 2008, for example, the Office of Inspector General discovered that two employees who had criminal convictions — one for embezzling cash, and the other for diverting drugs — were both rehired into the IHS. One pharmacy technician in Rapid City admitted that she stole narcotics from the hospital pharmacy and sold them on the street for cash.
The same year, the Government Accountability Office reported that the IHS had misplaced $15.8 million in property between 2004 and 2007. The 5,000 lost or stolen items included cameras, computers, tractors, and even Caterpillars. Equipment worth $700,000 was thrown out because it was "infested with bat dung."
This year, a different GAO investigation of seven IHS facilities found that patients were waiting too long to see doctors and to get appointments — at one unspecified location, patients would wait up to four months for a first appointment. What's more, the IHS does not have a procedure in place to track these wait times, the report found.
The most damning report came out in 2010, at the request of North Dakota Senator Byron Dorgan, then the chair of the Senate Committee on Indian Affairs. That months-long investigation revealed a slew of medical disasters: At the Rosebud hospital, a pregnant woman was discharged from the ED to the outpatient clinic, where she gave birth in the bathroom stall; also at Rosebud, a patient was discharged with an IV needle in their arm; at a hospital in Belcourt, North Dakota, a nurse with a known drug habit continued to assist in surgery even when she was high.
"It is unbelievable and it has to stop," Senator Dorgan said at a committee hearing in September in 2010.
Dorgan's investigation threw the spotlight on one particular IHS facility, the hospital in Belcourt, North Dakota, that serves the Turtle Mountain Chippewa Indian tribe. In the six years since, under a new leader, that hospital has been briskly expanding the services it is offering to patients.
"They focused on that facility. Now that particular facility is the top performing facility in the entire area. But they have one up and going and five others fell down," said Espinoza, Rosebud's health director. "Looking back, I don't think there was enough time and attention put on what the root causes were contributing to such a huge health crisis."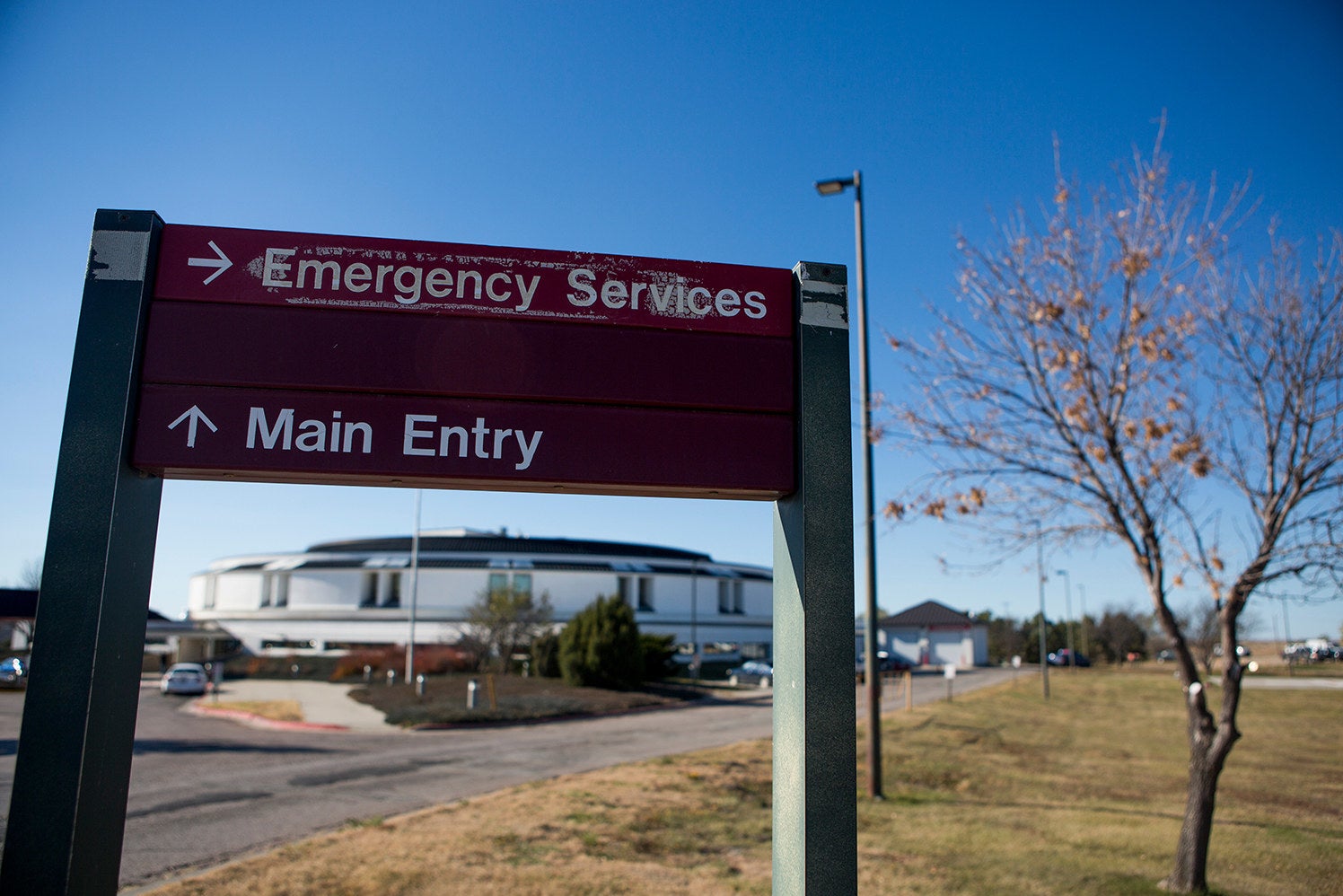 In November 2015, seven months after Kathy Boyd's heart failure, inspectors from the CMS showed up at Rosebud Hospital. Their observations were not good:
There was an oxygen leak in the trauma room that had not been fixed for months. Infection control logs showed that the ED — which saw more than 1,000 patients every month — had trouble separating dirty and clean equipment. In five outpatient exam rooms, the vinyl covering of exam tables was torn, exposing a foam base that could not be disinfected after each patient.
The inspectors ran into a patient who had been treated at the hospital earlier in the month, after a car crash. This patient had returned to file a complaint, the inspectors noted: Hospital staff had shared medical records with the police without asking.
The report also noted, in a grisly déjà vu, that a second baby had been born in a Rosebud hospital bathroom stall, scooped up from a pool of clear fluid on the floor.
In a letter sent to Rosebud Hospital management, CMS officials noted that "these deficiencies substantially limit the hospital's capacity to render adequate care and constitute an immediate and serious threat to the health and safety of patients." The hospital would lose certification and funding for the ED if it did not improve by Dec. 12.
The hospital's management decided that the fixes could not be made in time, according to a declaration filed in court by acting CEO Captain Michael Weahkee, who was posted at Rosebud in May this year. On Dec. 5, IHS announced in a press release that patients needing emergency care would be sent elsewhere until further notice.
"What we've found is simply horrifying and unacceptable," Indian Affairs committee chairman Senator John Barrasso of Wyoming said at a hearing this February. "In my view, the information provided to this committee and witnessed firsthand can be summed up in one word: malpractice."
"What we've found is simply horrifying and unacceptable."
Later that month, CMS inspectors returned to check on progress. They noted an open packet of lubricant in a sink, trash in a biohazard container, and an undated and open vial of anesthetic on a desk in an exam room. A surgery department sterilizer was broken, and covers on the exam room tables were still torn. There were also 45 personnel vacancies across the hospital, including doctors, billing technicians, custodial staff, and an electrician.
So the tribe decided to sue.
"The problems being identified by CMS in 2015 were exactly the same problems that the Dorgan Committee was investigating almost six years ago," said Bruce Finzen, one of the lead lawyers representing Rosebud.
Finzen built his 42-year career on civil rights cases at the Robins Kaplan law firm in Minnesota. He was part of the team that partnered with the attorney general to launch a historic lawsuit against the tobacco industry for lying to customers about the health hazards of cigarettes. That case resulted in a historic $6.6 billion settlement paid to the state of Minnesota and Blue Cross Blue Shield, and uncovered millions of industry documents that laid the foundation for tobacco-related public health policy in the years to follow. These days Finzen works out of his farm in South Dakota, about 50 miles from the Rosebud reservation.
A friend introduced him to someone on the tribe's health board, and he quickly signed on. "It was disgraceful to see how woefully inadequate the care was that was being provided to the tribes," Finzen said.
The Rosebud lawsuit, filed in April of this year, claims that the IHS has violated the Treaty of Fort Laramie's agreement to provide adequate health care to Native Americans, as well as similar promises made in the 1921 Snyder Act, and 1976's Indian Health Care Improvement Act, whose provisions were made permanent in 2010.
Finzen and his partners reviewed the Rosebud health board's claims in the context of these statutes and agreed that the tribe had a case. Time and again the government had pledged the best possible health care to tribes, Finzen said. "And they had simply failed at that. Not just now, but they had failed repeatedly as far back as you could look."
In August, the US government responded to Rosebud's filing, asking for a dismissal. The ER had reopened the previous month, after the IHS had hired a private medical staffing firm, AB Staffing Solutions, to help Rosebud fix the shortfalls flagged in the reports from CMS. With the ED open again, the government argued, Rosebud's case was now moot. It also claimed that the matter brought by Rosebud was not one for the courts; rather, it's up to Congress to decide how federal programs are managed.
The tribe responded in September, with fresh evidence. "This case is not just about the closure of the Rosebud [ED] for more than seven months," Finzen and the other lawyers wrote. "This is but the most recent example of the long-term and continuing inferior medical care provided to Plaintiff by the Government."
As of August, AB Staffing Solutions had sent only three of the eight doctors that the company's contract with IHS required, according to declarations filed by the tribe. So the already understaffed hospital was filling the empty roles with medical staff pulled in from other departments.
According to the IHS, the agency has filled some vacant roles by deploying members of the Public Health Service to Rosebud — nine Commissioned Corps members are currently at Rosebud on such temporary assignments. Between January and October, 81 personnel had been rotated in, it said.
"Recruitment and retention is a challenge for us at IHS as it is for many rural communities," IHS deputy director Smith told BuzzFeed News in September. "We are committed to hiring permanent staff."
In October, the US government shot back, claiming that the Indian Health Service does not actually have an obligation to provide health care to tribes. Rather, as two South Dakota US attorneys argued, access to health care is a "gratuitous" effort by the government — a gift. "There is no statutory or treaty provision that mandates that IHS provide a certain level of health care," the US attorneys wrote.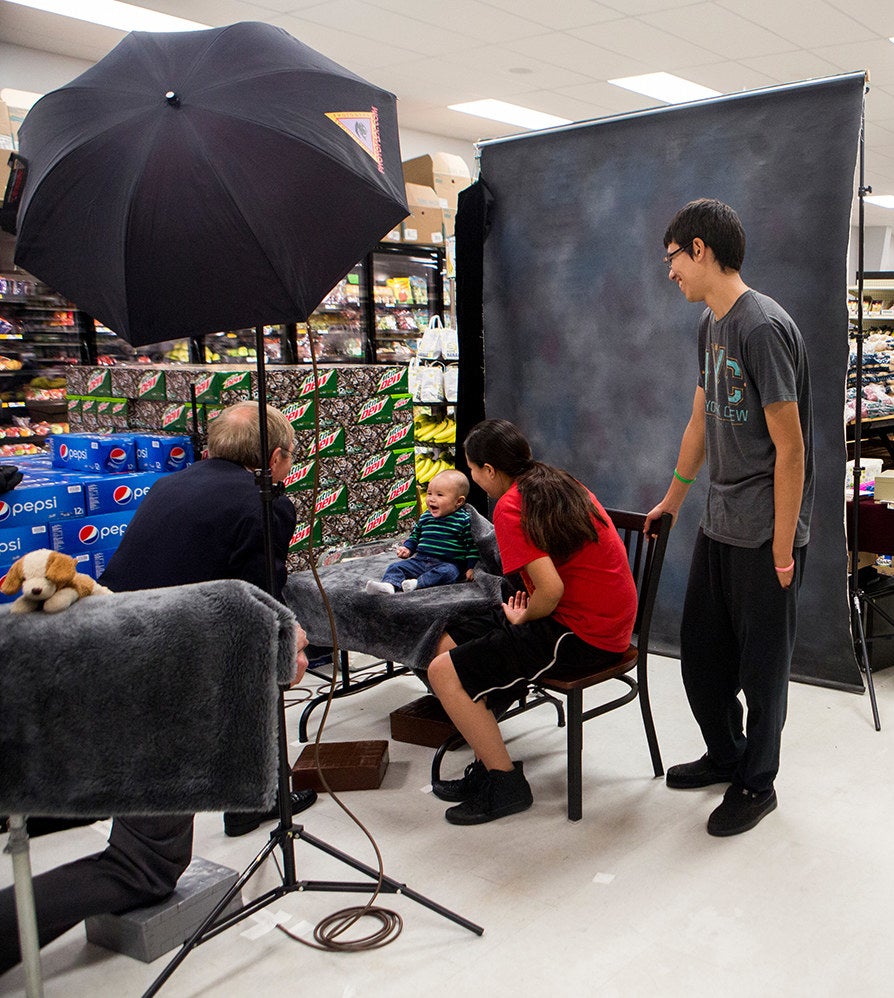 AB Staffing president Evan Burks acknowledged that there were ED vacancies in the preceding months, but as of November, the company has sent 14 ED doctors to Rosebud, and filled all other positions that it had agreed to.
"That's a very difficult area to recruit for — it's very remote. There's not a lot of housing availability. To try to attract folks to come to that area is a difficult endeavor," Burks told BuzzFeed News. He said the company negotiated amendments to their contract with the IHS, which was signed on Sept. 29, and gave AB Staffing until Nov. 15 to fill all positions at Rosebud. "We're pretty proud of our progress in meeting those needs," Burks said.
Asked if the IHS had a treaty-bound responsibility to provide free health care to tribes, the agency did not directly answer, but said that its mandate was "primarily" derived from two laws: the Snyder Act and the Indian Health Care Improvement Act.
Both of these laws pledge federal dollars towards medical care for Native Americans. The IHCIA, in particular, describes how federal agencies should work with tribal governments to "ensure the highest possible health status for Indians."
In an effort to spot and fix shortcomings at their hospitals before CMS inspections flag them, the IHS has begun doing "mock surveys" at hospitals that simulate an official review. Rosebud Hospital participated in such a review in May, according to the IHS. "Quality improvement experts" have also visited the hospital and participated in meetings, the agency said.
Infrastructural changes at the Rosebud this year, the IHS said, include upgrades to the hospital's main electrical panels and its elevators, renovation of the restrooms, and paintwork in the parking lot.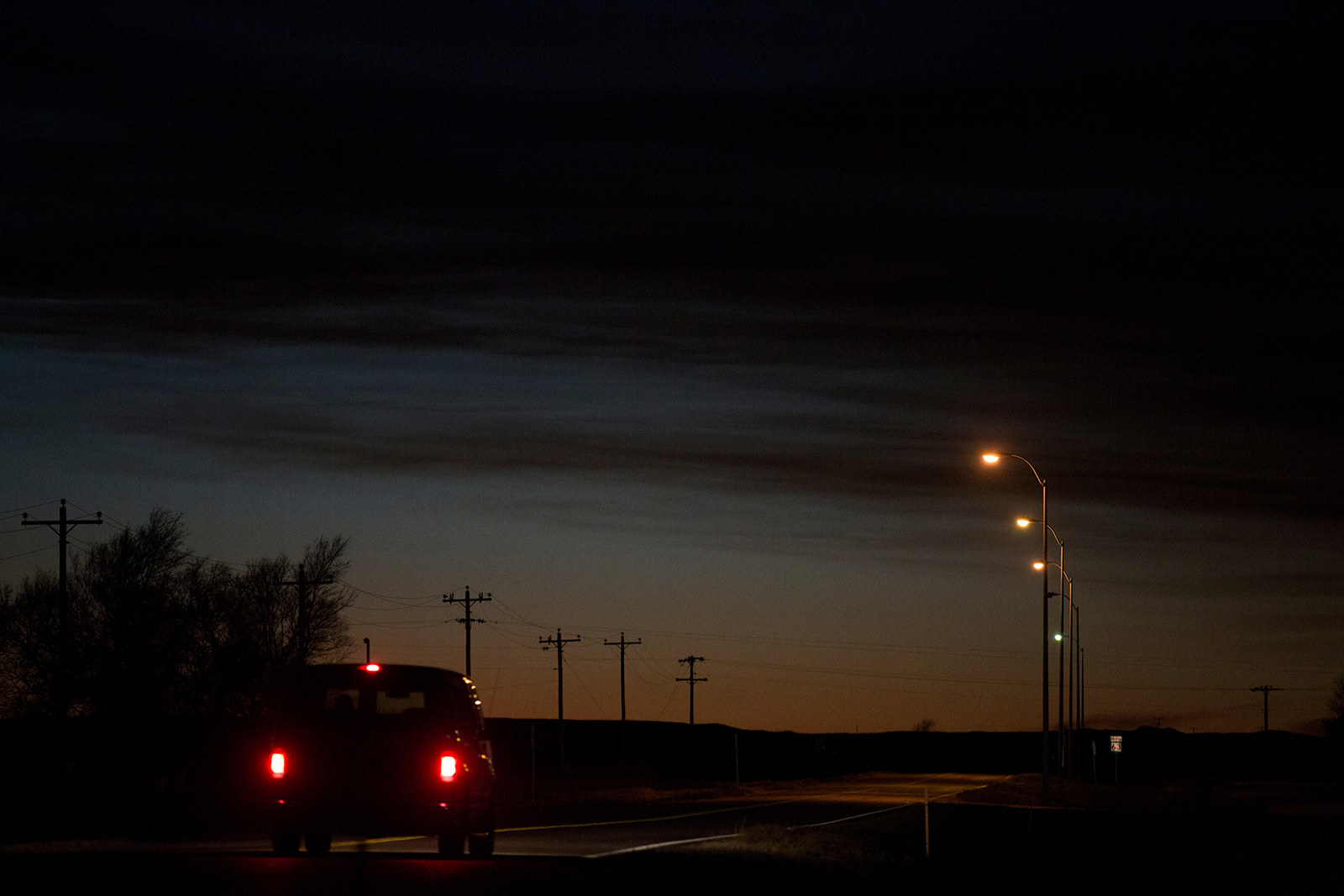 One blustery day in September, Semans and his wife, Barb, drove 190 miles from their reservation house to Rapid City. The IHS was having its annual conference there, in the heart of the prairie, and the tribe's health board was hoping to pitch deputy director Smith on a plan for change.

As Semans and Barb made the drive over, IHS administrators opened the meeting with cheery platitudes, barely acknowledging that it had just been through a very public crisis.
"I really value my partnership with all the tribal leaders," Smith said in her opening remarks addressing a packed crowd in a hotel ballroom. "As long as you're speaking truthfully and from the heart, we need to hear that."
During a session about improving health care delivery, Paul Moore, senior health policy advisor at the Health Resources and Services Administration, told the audience he believed the agency was on the cusp of historic change. "We're all in this together — have you picked up on that theme today?"
Charles Reidhead, acting director for the IHS regional office in Phoenix, listed the themes of his talk: "Dedication and commitment. Team work. Optimism."
Outside the IHS-run sessions, five members of the Rosebud health board gathered around tables at the lobby bar, sipped iced teas and cokes, and fumed.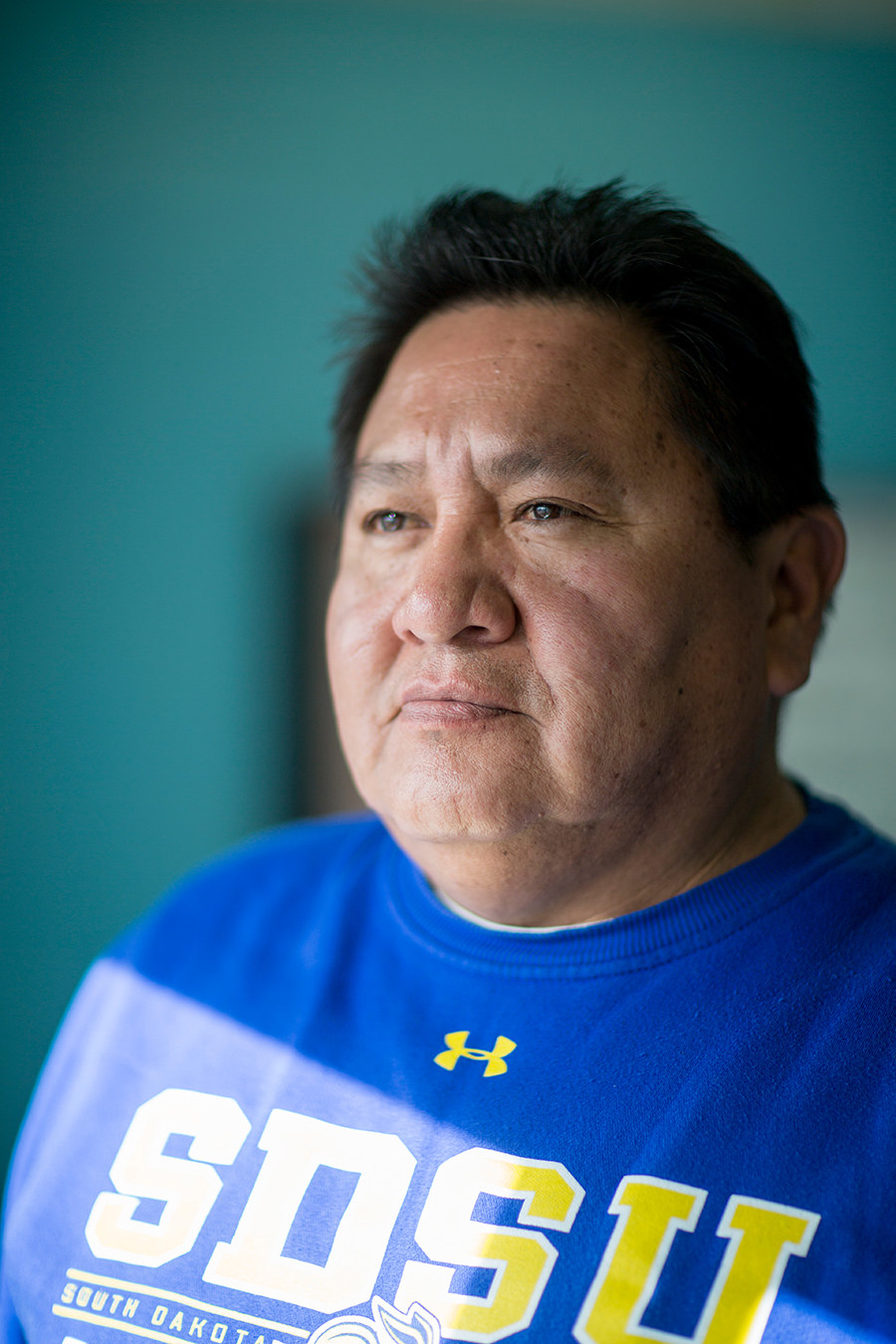 "These are the kind of games that are being played with us," said William Bear Shield, a square-jawed army vet who joined Rosebud's tribal council after a stint in Desert Storm.
For the last few months, the board had been petitioning IHS to take over management duties at Rosebud Hospital. Others have done this successfully: In Alaska, all IHS hospitals are managed by tribes — and are some of the agency's best performing facilities.
But the IHS has been slow to cooperate. For months the tribe has been waiting on answers to its request for logistical details, such as how much funding the tribe is due, or what residual roles IHS officials must legally play should Rosebud take over.
Talks with agency staff ahead of the conference in Rapid City hadn't made a dent. "You know how fast a snail moves?" asked Brian Dillon, a health board member from the Parmelee community.
The board hopes that tribal leadership will speed up approvals for new equipment and patient requests for referrals by bypassing the IHS regional office in Aberdeen, a place that Senator Dorgan once called "a big morass of glue" where "papers come in and never come out."
"There's no reason why we can't get our funding from Indian Health Service from headquarters in Rockville, Maryland, and funnel those dollars straight to our service unit and cut out the middleman," Bear Shield said.
The historic dysfunction in the Great Plains has persisted because the IHS fails to consider how different tribes face varied pressures, based on their size, location, and economic status, Espinoza said. Autonomy would allow the health board to prioritize the unique needs of a small, rural reservation.
"They just assume we're all the same, with all the same needs — and we're not," she said.
Back inside the ballroom, tribal members interrupted the speakers' bureaucratic platitudes with practical questions. The president of the Turtle Mountain Band of Chippewa Indians, from North Dakota, asked why someone who got sick in Oregon needed to travel to North Dakota to be treated. And why didn't tribal members have a single ID card that entitled them to services at any IHS facility?
A woman from Cheyenne River, about 200 miles from Rapid City, asked why the IHS had not treated her grandson, who had a stomach tumor and had resorted to drinking heavily to keep the pain at bay.
The panelists abruptly stopped taking questions from the audience. The session was running long, they said, and a later panel, closed to press, would be a better forum for discussion.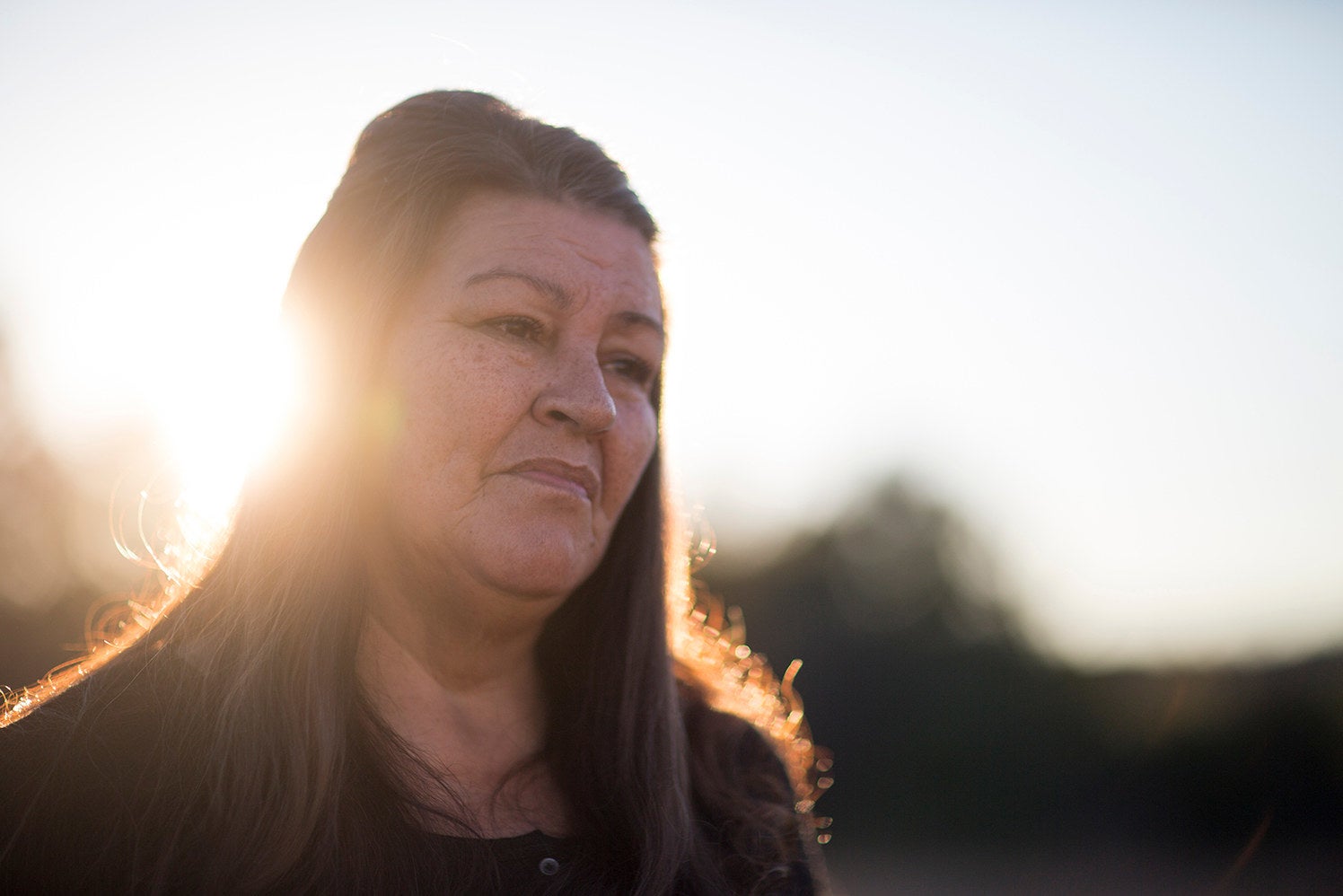 Before her heart episode, spiritual ceremonies were always a big part of Kathy Boyd's life. She would go to sweat lodges and perform sun dance, parts of an annual ritual of cleansing and prayer. But since the surgery her body can't sit for prolonged periods in heated lodges, or risk the days-long fasting that accompanies sun dance.
"It's part of who I am, and it's gone," she said. Her hair has begun thinning, she said, and she has become diabetic. "All they had to do was send me to a cardiologist in 2009. Simple."
(Despite the fact that the details of Boyd's case are outlined in a CMS report, and thus a matter of public record, an IHS representative said that it is unable to comment on specific patients because of medical privacy law.)
Some argue that blame for the crumbling infrastructure of hospitals like Rosebud reaches beyond the IHS, and that the agency is hamstrung by limited resources.
David Milzman, professor of emergency medicine at Georgetown University School of Medicine, told BuzzFeed News that holding Rosebud's ED to a national standard is unfair, given the hospital's lack of funds.
"You can't hold them to the same standard [as] Mayo Clinic," said Milzman, who volunteered in Rosebud for one week in 2005, and spends a few weeks every year working at IHS facilities in New Mexico. "Rosebud does not have the same resources that most other emergency departments have at their disposal," he said, in part because the hospital is so remote, and therefore "a hard one to staff."
The IHS's annual budget has been growing: Appropriations for the agency has increased from $4.3 billion in 2008 to $6.1 billion last year. That said, Congressional leaders argue that the agency must clean up its act before they can make the case for more federal funds. In two bills — one introduced in the Senate in May, and the other in the House in June — lawmakers have proposed reform.
"We need long-term systemic change at the IHS and I think that's going to require, on a whole lot of levels, reforms that are pretty comprehensive," South Dakota Senator John Thune, who is co-sponsoring the Senate bill, told BuzzFeed News.
Neither bill is asking for more money in the IHS's budget, but both would require that leadership appointments be made quickly.
The Senate bill adds a housing allowance for new doctors, who are sometimes reticent to give up big city life to move to a rural reservation, and requires that "whistleblower" employees who report misconduct be protected from retaliation. It also asks for three new reports from the Government Accountability Office: one into the staffing needs of IHS hospitals, another into housing needs for staff, and a third into whistleblower protections. Finally, the bill requires that all reports of CMS investigations — like the one that documented Boyd's experience — be posted online for anyone to view and read.
"Until those systematic changes are made within the Indian Health system, Winnebago Hospital will continue to be the only place where you can legally kill an Indian."
The House bill, meanwhile, asks for a GAO report into finances of hospitals — including Rosebud — that have fallen short of CMS standards.
"We encourage you to pass this legislation but I implore you do not abandon us after this," Victoria Kitcheyan, a council member from the Nebraska Winnebago tribe, whose hospital lost funding from CMS in July 2015, said at a House hearing in July. "Until those systematic changes are made within the Indian Health system, Winnebago Hospital will continue to be the only place where you can legally kill an Indian."
But neither bill is likely to get traction until next year, and the outcome is a toss-up. And in the meantime, Boyd and others who rely on Rosebud for medical care return feeling slighted and ignored.
Ever since the surgery, Boyd's lungs have been troubling her, leaving her feeling congested and raspy. In September, her doctor at Rosebud requested a referral to a pulmonary specialist. But yet again she seems to be stuck in bureaucratic limbo, she said. In early October, the IHS sent her a letter acknowledging the request, but did not say if or when she would be permitted to see a doctor.
It did say that she was in for a wait: "If you have not been notified of the availability of funds within six to twelve months of the date of this letter, contact this office for further information." ●