For years, a startup called SmileDirectClub has drawn fire from dentists for trying to upend the traditional braces industry. Now the tiff has blown up into all-out legal war, with the country's largest dental association issuing a formal resolution against do-it-yourself orthodontics while the company tries to sue its critics into silence.
SmileDirectClub sent cease-and-desist letters to at least two dentists in October, threatening a lawsuit if they did not remove YouTube videos they had posted critiquing the company's plastic teeth "aligners." On Oct. 23, it sued a large group of New York and New Jersey orthodontists for a similar video, and three days later, it filed suit against the Michigan affiliate of the American Dental Association over four paragraphs that the nonprofit published about the company in its monthly journal.
Although the exact claims vary, the company's basic case is that its detractors are part of a "well-funded lobbying and public relations effort" that's trying to shut down a competitor.

"Several dentists and orthodontists have made publicly false, disparaging and misleading statements on various social media websites regarding SmileDirectClub all in an effort to protect their traditional business model and to limit access of care to keep prices for orthodontic care artificially inflated," a company spokesperson said in an emailed statement to BuzzFeed News. "SmileDirectClub has pursued legal remedies to prevent these dentists and orthodontists from making false, disparaging and misleading statements regarding SmileDirectClub."

The dentists, meanwhile, say they are simply expressing their professional opinion.
"It's pretty aggressive."
It's not unusual to see an industry disrupter turn scrappy to survive. But the intensity of SmileDirect's legal campaign is notable, experts say. "It's pretty aggressive," Gabriel Nugent, a law partner at Barclay Damon LLP in New York, told BuzzFeed News.
Since its launch in 2014, Nashville-based SmileDirectClub has promised a cheaper alternative to braces, without the hassle of visiting a dentist. The service allows customers to make bite casts at home, which then get reviewed by a dentist online who approves a series of aligners that SmileDirect will deliver by mail to a customer's doorstep.
This premise has catapulted SmileDirectClub to the big time, with national TV commercials and ads plastered across New York City bus stops and subway cars. Customers post photos of their treatments on Instagram and swap stories about their progress in Facebook groups with thousands of members.
SmileDirectClub — whose plastic trays are made by Align Technology, the company that makes Invisalign and owns 19% of SmileDirect — is threatening to the average orthodontist's bottom line, just as Invisalign was when it debuted in the '90s. On YouTube and in interviews with reporters, dentists and orthodontists have complained about SmileDirect's model, warning that skipped dentist visits and X-rays risk customers' oral health. The outcomes, they claim, may include shrinking gums and jawbone, or lost teeth.
In April, the 18,000-member American Association of Orthodontists filed complaints in 36 states alleging that SmileDirect was breaking laws governing the practice of dentistry.
Those details were first publicly revealed in a BuzzFeed News story on Oct. 14. Two days later, Jeffrey Miller, a Maryland orthodontist who had published YouTube reviews of SmileDirectClub and spoken to BuzzFeed News, said he received a cease-and-desist letter from the company delivered by hand and email. The letter, addressed to Miller and four other orthodontists in his practice, demanded that he remove two YouTube videos in which he warned customers about the potential dangers of straightening their teeth without taking X-rays first.
SmileDirectClub claimed that Miller was making "false and deceptive statements" and violating copyright because the video included scans that SmileDirect had made for a customer. (Miller says that "customer" was one of his employees checking out the service on his behalf.) SmileDirect requested that Miller take down those videos and any other online postings that named the company by Oct. 17 at noon.
Miller shrugged off the note. The next day, hours after the deadline, he received another letter, delivered by hand and by email, that stated SmileDirect's intent to sue his practice for damages of more than $34 million, "plus punitive damages of not less than three times that amount."
"They're not playing around," Miller told BuzzFeed News. He saw the threats as attempts to "make an example of anyone who says anything bad about them." Though he stands by his observations, Miller took his videos offline in the hopes of avoiding a costly legal battle.
Grant Olson, a dentist in Springfield, Missouri, received a similar letter from SmileDirectClub later in October, claiming that he had made "false and deceptive statements" in a YouTube video reviewing the aligners. The note threatened to sue Olson's practice, Innovative Dental, for more than $18 million plus punitive damages, if Olson's posts referencing the company stayed online.
Olson was ruffled but, like Miller, decided it was prudent to comply and took his video down. "I don't have the funds or time to fight SmileDirectClub in court, despite the fact that I have pride in my statements," he told BuzzFeed News.
"Isn't it crazy? It's unheard of to me," Olson said. "What's a dentist supposed to do? Say, 'Yeah, I'm going to lawyer up'?" He decided that it fell to state dentist regulators to inform the public about the products' potential risks.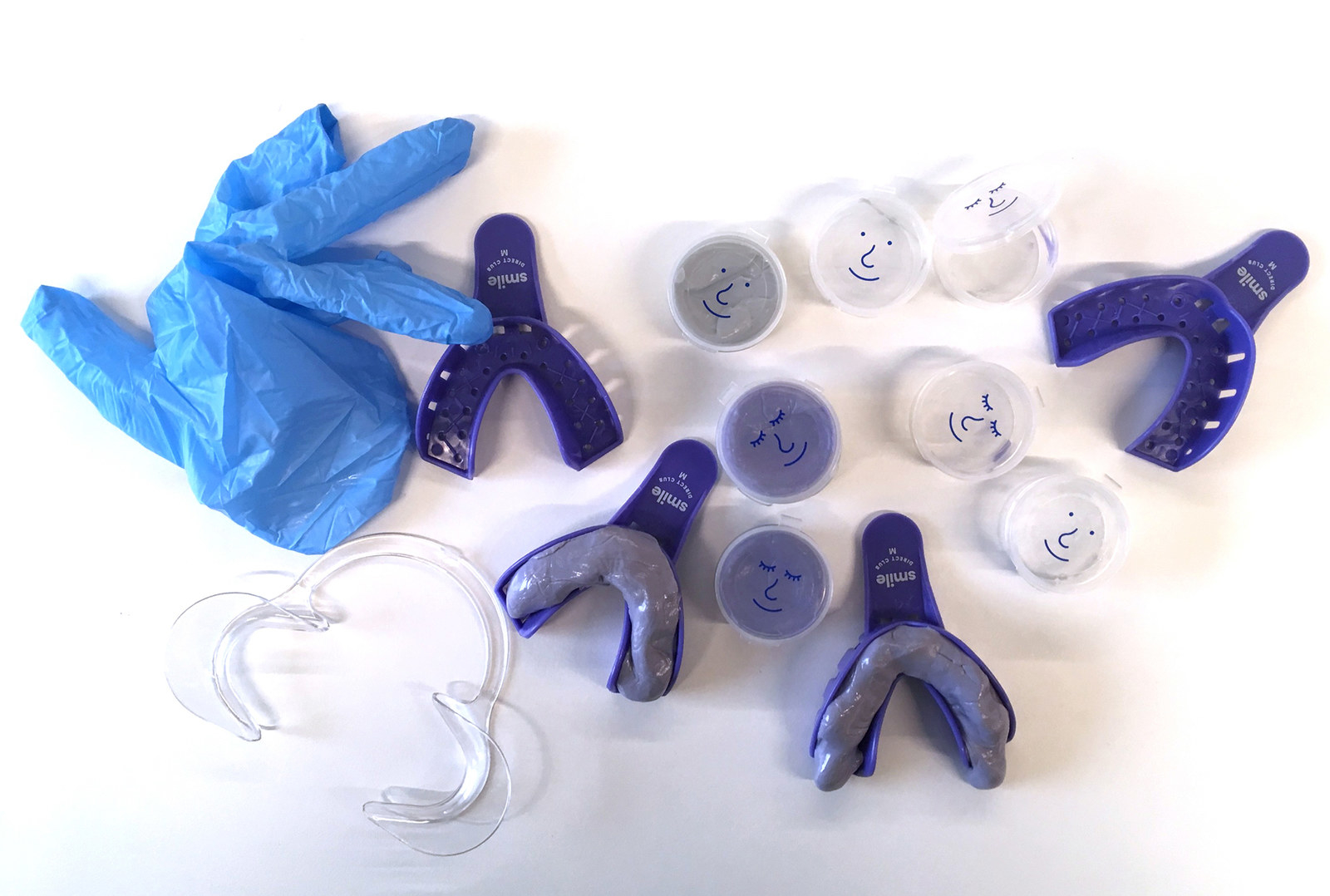 When Diamond Braces, an orthodontists' group with offices in 19 locations in New York, Connecticut, and New Jersey, received SmileDirectClub's request to remove a YouTube video made by one of their dentists, they ignored it, according to a lawsuit filed by SmileDirectClub on Oct. 23. In the suit, SmileDirect accuses the practice of defamation, unfair competition, and trade libel. (Diamond Braces did not respond to a BuzzFeed News request for comment; the 17 dentists named in the complaint either declined to comment or did not respond, and one told BuzzFeed News he was no longer affiliated with the practice.)

Then on Oct. 26, SmileDirect filed a lawsuit in Michigan district court against the Michigan affiliate of the American Dental Association (ADA), seeking damages for trade libel and alleging that the MDA presented the company in "false light."
The focus was a four-paragraph note in the August issue of the Journal of the Michigan Dental Association, published under the headline "MDA Probes SmileDirectClub." The note called on anyone who had been harmed by SmileDirect or other mail-order orthodontics companies like it to get in touch.
"This method of providing diagnosis and treatment raises numerous legal and patient safety concerns," the MDA's article says, also noting that the website did not list the names of any Michigan dentists, as required by Michigan law. In fact, "[i]t does not appear from the website that a dentist ever sees the patient."
Before publishing the note, the MDA wrote, the group had sent a list of questions to SmileDirectClub and the company had replied. But, according to the article, the company did not offer evidence that it was following the law, or provide a list of Michigan dentists it worked with.
In its lawsuit, SmileDirectClub contends that the MDA had wrongly implied that licensed dentists do not participate in its customers' treatment plans, in order to persuade people to consult with dentists in the association instead. The article stood to drive away new customers and new dentists from the company, the suit alleges.
"The statements in the article, and the overall tenor of the article, are untrue," SmileDirect stated in the complaint. In a press release, company founder Alex Fenkell said that "the inaccuracies and misrepresentations in the MDA article are egregious." The company told BuzzFeed News that a licensed dentist is involved in every customer's treatment, but citing confidentiality, declined to name any of its affiliated dentists in Michigan.
Jenny Armistead, the MDA's director of marketing and communications, told BuzzFeed News by email that the MDA had no plans to retract the item. In a statement, the organization said that it stood by the accuracy of the article, dismissed SmileDirectClub's claims, and added that "the MDA will vigorously defend itself in court."
The MDA also proposed a new policy to the national ADA — ratified on Oct. 23 — to discourage patients' use of do-it-yourself orthodontics. The policy, provided to BuzzFeed News, states that a licensed dentist must supervise orthodontic procedures like oral exams and treatment planning, and must check a patient's progress during and after a course of treatment.
For Miller, the Maryland orthodontist, the story wasn't over. On Oct. 25, he told BuzzFeed News, SmileDirectClub's lawyers emailed him once again, seeking an agreement that would bar him — and the other four dentists in his practice — from making any negative statements about the company, in private or in public.
The orthodontist was appalled. He'd already taken his videos down. "They want blood," Miller told BuzzFeed News that week, calling their new demands "completely unrealistic." A SmileDirect spokesperson told BuzzFeed News: "Our policy is not to comment on individual situations or litigation."
Miller worried that the letter's proposed terms would prevent him from adequately treating patients who had been hurt by the company's product and sought him out for a professional opinion.
Now, according to Miller, his attorney and SmileDirect's lawyers are working on a different settlement with more acceptable terms. He declined to provide details of that agreement to BuzzFeed News, but said that he's ready for it to be over: "The only reason I'm signing this is to avoid the aggravation of going to court."
Meanwhile, as the American Association of Orthodontists (AAO) waits for state dental boards to act on its complaints about SmileDirect, the group is hoping to also get the attention of the federal government.

In mid-October, the AAO filed a complaint with the FDA alleging that SmileDirectClub is flouting the terms of its registration with the agency. Although its aligners and retainers do not need to be approved for sale by the FDA, the company is required to give the agency's Center for Devices and Radiological Health a description of how the products will be used.
In a letter submitted to the FDA by the AAO's lawyers on Oct. 13, the group argued that SmileDirectClub is running afoul of this so-called 510(k) requirement, at least for the last year or so. The letter points out that SmileDirect is using exactly the same FDA paperwork as Align Technology, even though the two companies don't provide the same service: Invisalign relies on patients visiting dentists, whereas SmileDirect-affiliated dentists review cases virtually.
"The AAO is disappointed that SDC has resorted to this kind of legal bullying rather than explaining how SDC's business model is operating within the bounds of the law and focusing on promptly responding to the numerous patient complaints and issues about its product and services found in various forums," Kevin Dillard, general counsel at AAO wrote in an email to BuzzFeed News.
SmileDirectClub said the FDA has not contacted them, and contested the AAO's claim. "Despite the AAO's attempt to create a distinction as to the actual intended use of the aligners in its alleged complaint filed with the FDA, SmileDirectClub's intended use is exactly the same," a spokesperson told BuzzFeed News.
Stephanie Caccomo, an FDA press officer, told BuzzFeed News that the agency does not confirm or comment on the status of complaints that are received. A spokesperson for Align Technology told BuzzFeed News by email that the company has not been approached by AAO or the FDA, and referred queries to SmileDirectClub.
Legal experts say the FDA complaint will hinge on the precise role of the dentists affiliated with SmileDirectClub. In its statement to BuzzFeed News, the company said that a state-licensed dentist or orthodontist reviews every customer's treatment plan, and checks on their progress — by reviewing "extra oral photos and patient comments" — every 90 days. "Patients are able to speak with their treating dentist/orthodontist if requested," the spokesperson said.
"If FDA thinks SmileDirectClub is violating the law, that poses a quite big problem for SmileDirectClub because this is their entire business model," Patricia Zettler, a former FDA attorney and associate professor at Georgia State University College of Law, told BuzzFeed News.
It's unclear whether the FDA will want to wade into this issue, as it usually punts these questions to medical licensing boards instead, Zettler said. "It's hard to know whether this is something FDA would decide is within its bailiwick, or that's veering too far into the practice of medicine." ●