Seres Therapeutics, a pioneer in the race to develop therapeutic pills from poop, has suffered a key setback with a drug failing to pass clinical trials.
The results come from a randomized control trial in people with a recurrent gut infection caused by the bacteria Clostridium difficile. The drug, "SER-109," which contains bacterial spores isolated from stool samples, did not perform much better than a placebo in phase 2 trials, the company announced on Friday.
"We are devoted to moving the drug forward," Roger Pomerantz, the company's CEO and president, told reporters and investors in a teleconference call Friday morning. He characterized the results as "a bump in the road, but one from which we gain knowledge."
With SER-109, Seres was toe-to-toe in a race with a competitor, Minnesota-based Rebiotix, to get FDA approval as the first drug to treat a version of the C. diff. infection (CDI) resistant to antibiotics.
The company is also something of a favorite among a crop of young ventures making drugs containing bacteria.
The company went public last June, raising $138 million in a surprisingly successful IPO. Then came a succession of partnerships, including one with Nestlé's Health Science division worth about $120 million. Along the way, the FDA agreed to label SER-109 as an "orphan drug" and a "breakthrough therapy," official classifications that allowed Seres to enter a faster track for approval. If the trials had been successful, Seres could have earned seven-year exclusivity as the only maker of drugs for antibiotic-resistant CDI.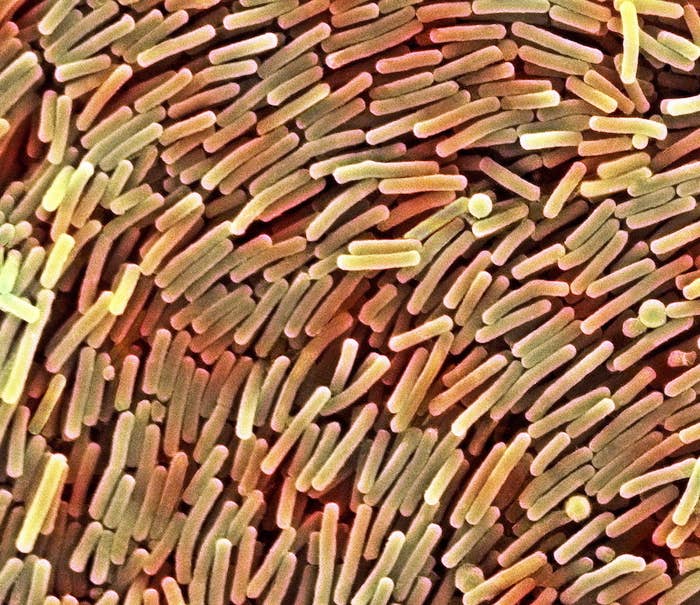 A microbial transplant using stool samples — a process that reboots a person's gut microbiome with bugs from a healthy donor — has given some people speedy and lasting relief from gut infections like CDI and Crohn's disease.
"The idea behind Seres was to figure out what the active ingredient is, and get rid of the agents that aren't active or potentially harmful," Seres's chief scientific officer David Cook told BuzzFeed News earlier this month.
SER-109 is one of a five drugs Seres is developing for a variety of conditions, and the farthest ahead in the company's pipeline.
This drug was expected to confer the benefits of a poop transplant without the ick factor, and potentially fewer side effects: The capsule contains spores from a dozen bacterial strains isolated from donated stool samples from healthy people.
The phase 2 study — when the drug is tested for efficacy as well as safety, and one of the most important steps on the long road to FDA approval — was conducted with 89 people with recurrent CDI. Of those, 59 subjects got the drug, and 30 were given the placebo.
In the group that got the drug, 44% saw a recurrence in their infection within eight weeks, compared to 53% of the placebo group, a difference that was not statistically significant, the company reported.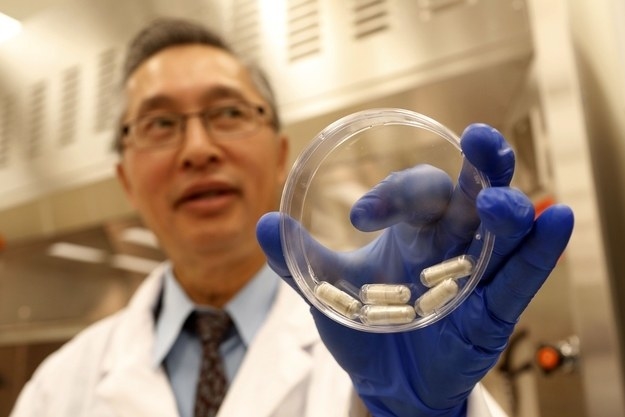 The new results, though disappointing, are unlikely to slow the momentum of research into microbe-based drugs, Diane Hoffman, director of the Law and Health Care Program at the University of Maryland, and chair of a working group studying microbial transplants, told BuzzFeed News. "I still think it's really exciting – maybe we just ruled one thing out," she said.
The drug's failure raises an important question about Seres's approach: Can a handful of bacterial strains provide the same benefit as getting the myriad species present in natural stool?
"I have this theory that there's something potentially unique about the composition of microorganisms together that produces the beneficial effect," Hoffman said. "When you deconstruct that, you lose some of that benefit."
Rebiotix, unlike Seres, does not pick the bacteria it puts into its treatment. Its first product is a suspension of all the bacteria that are found in a donor stool sample. The drug crossed the phase-2 mark last year and is expected to begin the next phase before the end of the year.
"I think it is a big deal," said Rachel Sachs, a professor of health and law at Washington University in St. Louis, who has researched how microbial therapies could be regulated by agencies. "I would say this is good news for Rebiotix — to the extent it doesn't have the same problem."
CORRECTION
Seres Therapeutics's IPO was in June 2015. An earlier version of this post misstated the month.