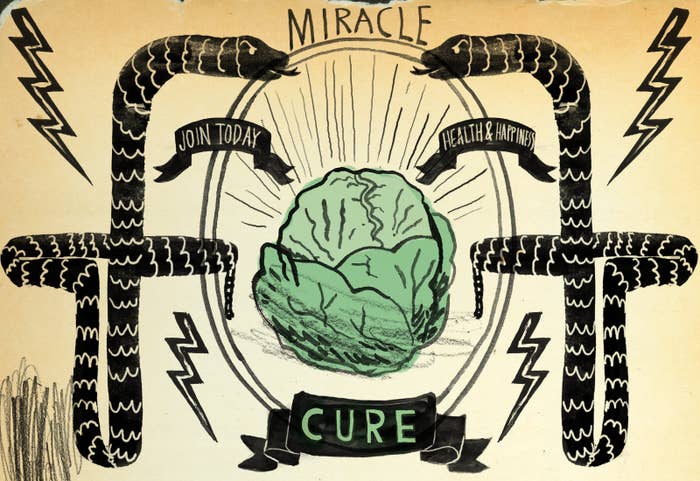 An Ohio woman's bizarre claim that fermented cabbage juice can "reverse the aging process," ward away illness of all kinds, and even reverse homosexual behavior, has drawn scrutiny from the state's attorney general's office.
Jillian Epperly, 44, has no medical training or education, but has been preaching the benefits of her homebrew to a growing online audience for more than a year. As BuzzFeed News reported in March, her following swelled to up to 58,000 people in a private Facebook group and spurred more than a dozen spinoff groups of critics trying to take her down.
Before the BuzzFeed News story was published, the Ohio AG's office had received at least three complaints from citizens concerned that Epperly's ideology was doing harm, and had informed complainants that their queries had been passed on to the FDA or the State Medical Board of Ohio.
But in the days after the story broke, the AG's office received two additional complaints, and since then it has taken action itself. Its Consumer Protection Section sent Epperly a letter requesting "written data, reports, and evidence regarding claims made on jillyjuice.com and in testimonials" on social media, according to Kate Hanson, a spokesperson at the Ohio AG's office.
The AG declined to show BuzzFeed News the letter it sent to Epperly, but she described what it said in a video posted to Facebook on April 19:
Epperly declined to comment for this article, saying that she would post her response to the AG's office publicly when it was complete.
It's unclear what the office intends to do with Epperly's responses, but legal experts say that there are several possibilities.
"If there is no legitimate substantiation for the claims she is making, then that opens the door to a lawsuit against her," Efthimios Parasidis, an associate professor of law and public health at Ohio State University, told BuzzFeed News.
Epperly could be sued by the AG's office, or by someone who claims to have been harmed by the protocol, Parasidis said. The office could also order that Epperly take down claims that she cannot back up with evidence.
But Epperly downplayed the letter in her Facebook video, saying that the office was merely following protocol and that it was a matter she could easily resolve. "If I can't prove in some way with some kind of data that LGBT is a mutation, then I just take it down," she said in the video describing the letter.
The AG's action is "a good start, definitely," Andrew Stewart, a 32-year-old from Minnesota who submitted a complaint about Epperly to the AG's office in December, told BuzzFeed News. "The problem is that she will likely find a way she can put a spin on it with her followers."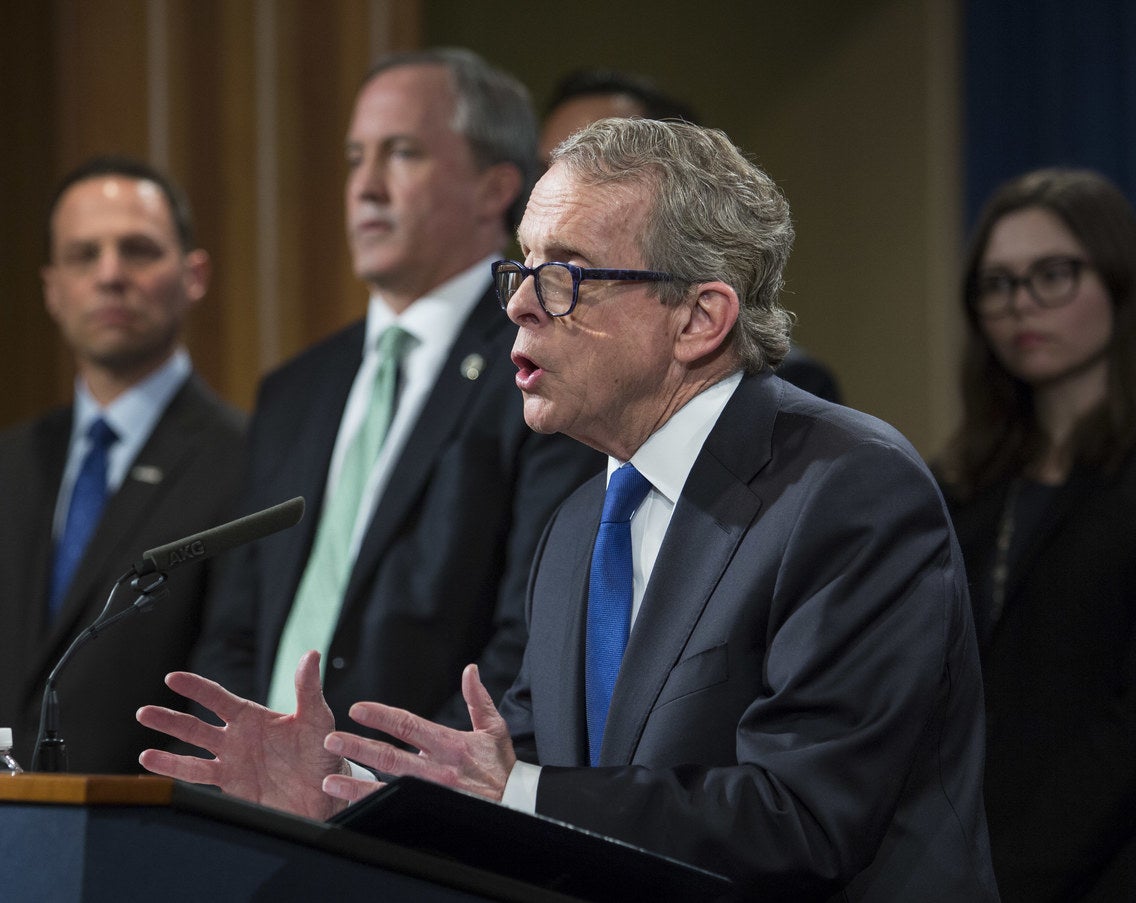 Epperly's off-the-wall theory says that the root of all disease is a gut parasite called "candida," and the solution is "Jilly Juice." The beverage is made by combining salt, water, and kale or cabbage in a blender and allowing it to ferment at room temperature over a few days. She advocates consuming up to a gallon a day — the juice would rid the gut of the fungus, expelled in bouts of diarrhea that she refers to as "waterfalls."

"I'm proud of being a leader of a poop cult," she joked in a post on her Facebook page, adopting a moniker from her critics.
Since shuttering her Facebook group, Epperly has been promoting her ideas on her website, jillyjuice.com, and on her personal Facebook page, where she has more than 5,400 followers. For $30 annually, customers have access to private forums to share experiences and ask questions. Epperly also conducts phone consults for $70 an hour, according to an interview she did with BuzzFeed News in March.
Experts told BuzzFeed News that Epperly's theory has no basis in medical science and that the drink could be dangerous for people with some health conditions.
Last July, an Epperly acolyte looked to the juice as a last-ditch cure for his terminal pancreatic cancer, which he did not want to treat with chemotherapy. About a month later, he died.
Inspired in part by his experience, Epperly's detractors unified in an effort to shut her down, sending complaints and petitions to a raft of agencies, including the Federal Trade Commission, the Food and Drug Administration, and the State Medical Board of Ohio. After multiple reports, Facebook reviewed Epperly and her group, but concluded that Epperly's claims did not violate its community standards, a spokesperson told BuzzFeed News in March.
According to the video Epperly posted in April, the Ohio AG's letter — sent by Rebecca Schlag, a senior assistant attorney at the agency — was requesting evidence for the core tenets of Epperly's ideology:
— that the protocol could regrow limbs and organs;
— that it could reverse the aging process, autism, and Down's syndrome;
— that "the LGBT lifestyle is a possible mutation of the reproductive system that sends mixed signals to the brain";
— and that her protocol would "figure out what it is supposed to be based upon the original design of the human being."
Schlag also requested evidence of any medical education and training, according to Epperly's video. Looking at the camera, Epperly said that she never claimed to be a doctor, and referred to a large public database of medical research, PubMed.
"I get all my information from PubMed, from government resources, and I pull it all together to have a different intention," she said in the video. Schlag's deadline for the requested information is May 13.
Within two days of posting that video, Epperly had begun to modify her website, "so that I am not putting out any absolute statements to violate any laws that are out there," she said in Facebook video posted April 21.
Epperly will soon get a much larger platform: She has taped an episode of CBS's Dr. Phil show, which is slated to air later in May.