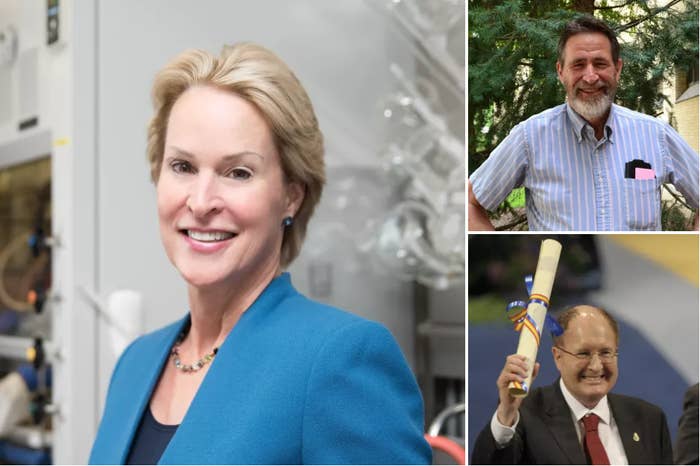 Three scientists from the US and UK were named winners of the 2018 Nobel Prize in Chemistry for mimicking evolutionary tricks to create useful biological molecules.
Frances Arnold, of the California Institute of Technology, won half the $1.01 million prize for pioneering a method called "directed evolution" to create enzymes with specific, useful functions. That technique has been applied in the manufacture of biofuels and presents a way to create new pharmaceuticals. Arnold is the fifth woman ever to receive the award since it was first given in 1901.

George Smith, of the University of Missouri, and Sir Gregory Winter, of the MRC Laboratory of Molecular Biology in the UK, shared the other half of the prize for their work on "phage display," resulting in a novel way to discover and synthesize pharmaceuticals by harnessing the biology of viruses. Last year's top selling drug, Humira, is among those discovered by this method.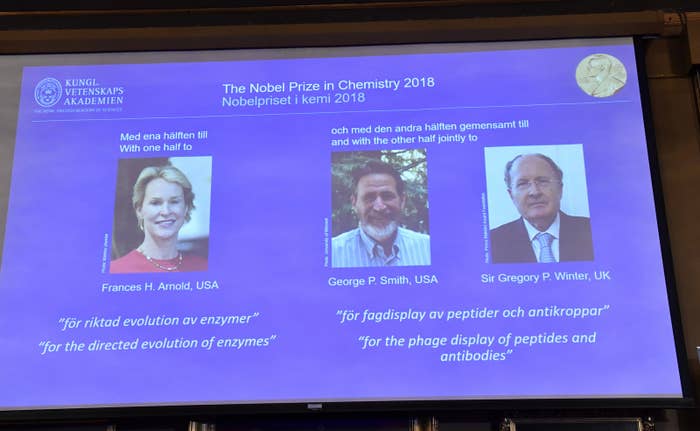 The Royal Swedish Academy of Sciences announced the awards Wednesday.
"This year's prize in chemistry rewards a revolution based on evolution," Claes Gustafsson, chair of the 2018 Nobel Committee for Chemistry told reporters at an event announcing the prize. "Our laureates have applied principles of Darwin in the test tubes, and used this approach to develop new types of chemicals for the greatest benefit of humankind."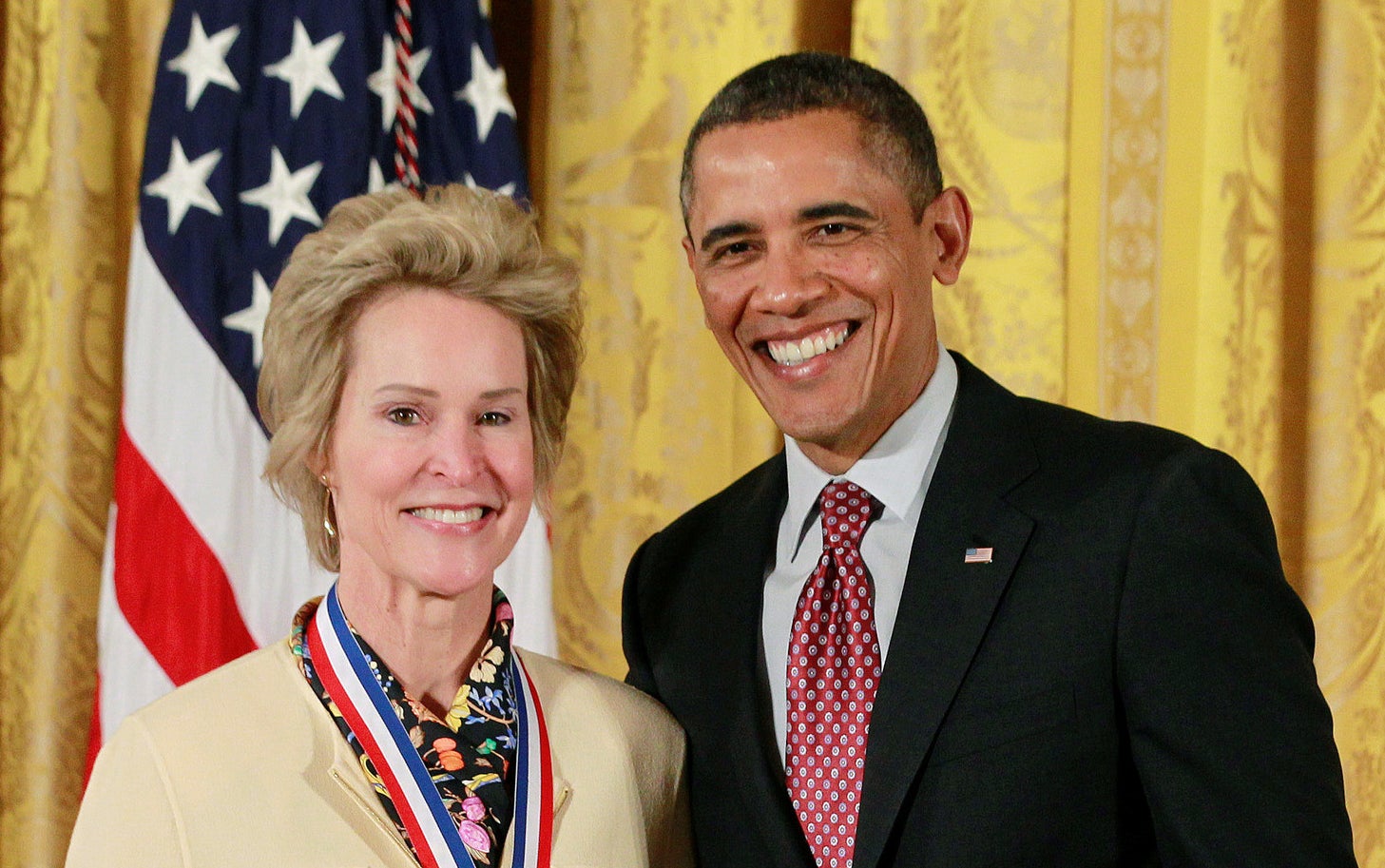 Arnold has won a raft of major science awards including the National Medal of Technology and Innovation, and the Charles Stark Draper Prize for Engineering. She is the author of dozens of patents, and a rare elected member of all three US National Academies, of science, medicine, and engineering. She is the cofounder of the biofuel company Gevo, and the bioengineering startup Provivi.

"I think it's wonderful news," Dane Wittrup, a professor of chemical and biological engineering at MIT, who knew Arnold when she was setting up her lab at Caltech, told BuzzFeed News by email. "She fought tirelessly to champion directed evolution in the '90s, against fairly consistent pushback from basic scientists who had hopes for rational protein design that were largely unrealized to this day."
Wittrup called George Smith an "an inspirational success story." He said Smith's 1985 single-author paper in the prestigious journal Science, describing his new technique, was "about 5 years ahead of the curve."

"He's incredibly deserving of the award," Wittrup said.
Three scientists were awarded the Nobel Prize in physics Tuesday for inventing optical tweezers and pulsed laser beams. One of the awardees, Donna Strickland, is the first woman in 55 years, and the third woman ever, to win the physics Nobel.

"The breakthroughs from these researchers enable that to occur thousands of times faster than nature to improve medicines, fuels and other products," American Chemical Society president Peter Dorhout said in a release. "This is truly directed evolution using chemistry."
This is a developing story. Check back for updates and follow BuzzFeed News on Twitter.‏