President Barack Obama and members of his cabinet welcomed Native American leaders of the 567 federally recognized tribes at the White House Tribal Nations Conference in Washington, DC, this week.
It was the eighth such annual meeting, but especially meaningful in the wake of high-profile protests in Cannon Ball, North Dakota, where more than 300 tribes, led by the Standing Rock Sioux, are fighting to block construction of an oil pipeline that they say threatens the water supply of reservations there.
After feeling largely ignored by previous presidents, tribal leaders have seen the Obama administration enact legislation over a raft of issues important to their communities, including law and order on reservations, violence against women, land ownership, and health care. And earlier this month, as tensions in North Dakota reached a peak, a federal order temporarily halted construction of the pipeline before a Washington, DC, district court put a longer-lasting moratorium on the project.
But now tribal leaders are bracing for an incoming president who would make tribal relations less of a priority.
"We're extremely worried because if Donald Trump gets elected history already shows us that we probably won't be able to move forward," Michael "Mic" Isham, chairman of the Lac Courte Oreilles Band of Lake Superior Chippewa Indians, in Wisconsin, told BuzzFeed News. "His comments about tribes and his history with the tribes don't bode well for us."
The most recent of Trump's comments that have antagonized Native Americans was directed at Massachusetts Senator Elizabeth Warren earlier this year: He called her "Pocahontas," referencing her claims of Cherokee ancestry, which she has struggled to document.
Trump has also questioned tribal sovereignty since the early 1990s, after the Indian Gaming Regulatory Act of 1988 laid down rules by which tribes could open casinos on reservations. Wary of the competition, Trump went on a media offensive, making disparaging remarks about tribal identity, questioning their right to run the casinos, and insinuating that reservations were overrun with criminals.
One comment that particularly rankles Isham dates to 1993, when Trump told a House Natural Resources subcommittee on Indian affairs that the people running tribal casinos "don't look like Indians to me." Eight years later, he defended that comment, adding that Indian casinos were "a scam" and that "Indian reservations really have hurt other places, like Las Vegas and like Atlantic City, which pay a lot of tax."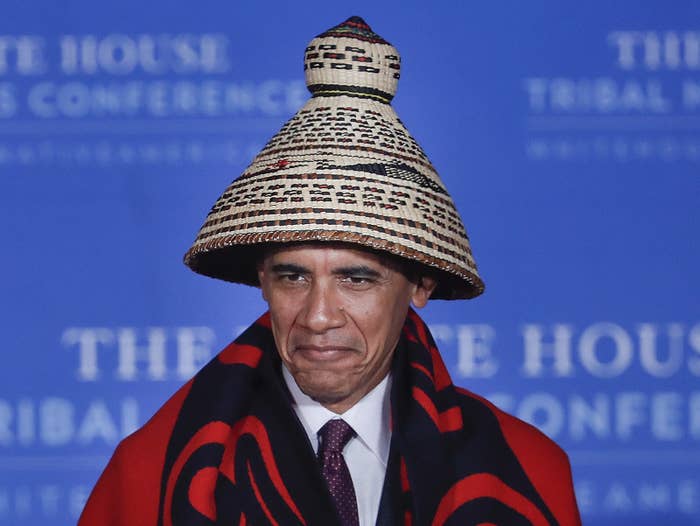 Trump has not spoken publicly about the Standing Rock protests, but an adviser to Trump on energy, Harold Hamm, stands to profit from the Dakota Access Pipeline.
Hillary Clinton's relationship with tribes has been less fraught, and she has the backing of some prominent leaders, like the vice president of the Navajo Nation, Jonathan Nez. Her campaign has made some vague promises to tribes, including "meaningful consultation with Tribal officials" and an intention to continue the White House Tribal Nations Conference as a formal forum. But she has made no public comment about the protests over the oil pipeline in Standing Rock.
"I think the tribes are looking more favorably towards Hillary," Leech Lake Chairman Faron Jackson, from Minnesota, told BuzzFeed News.
President Obama hosted the first Tribal Nations Conference in 2009, following a promise he made in 2008 while visiting the Crow Tribe in Montana. The administration launched a number of programs and laws that have addressed long-standing issues on reservations.
For example, the reauthorization of the Violence Against Women Act gave Native American women who were victims of domestic violence or sexual abuse from non-tribal members legal recourse for the first time. And Obama's Justice Department has settled — to the tune of $3.3 billion — a "majority" of the 100-plus lawsuits from tribes suing the government over mismanaging resources and land held in trust by the Departments of Treasury and Interior.
"As we close out President Obama's administration it reminds us that there is no guarantee that going forward we will have the same commitment from the next administration," Brian Cladoosby, president of the National Congress of American Indians, said during a panel discussion.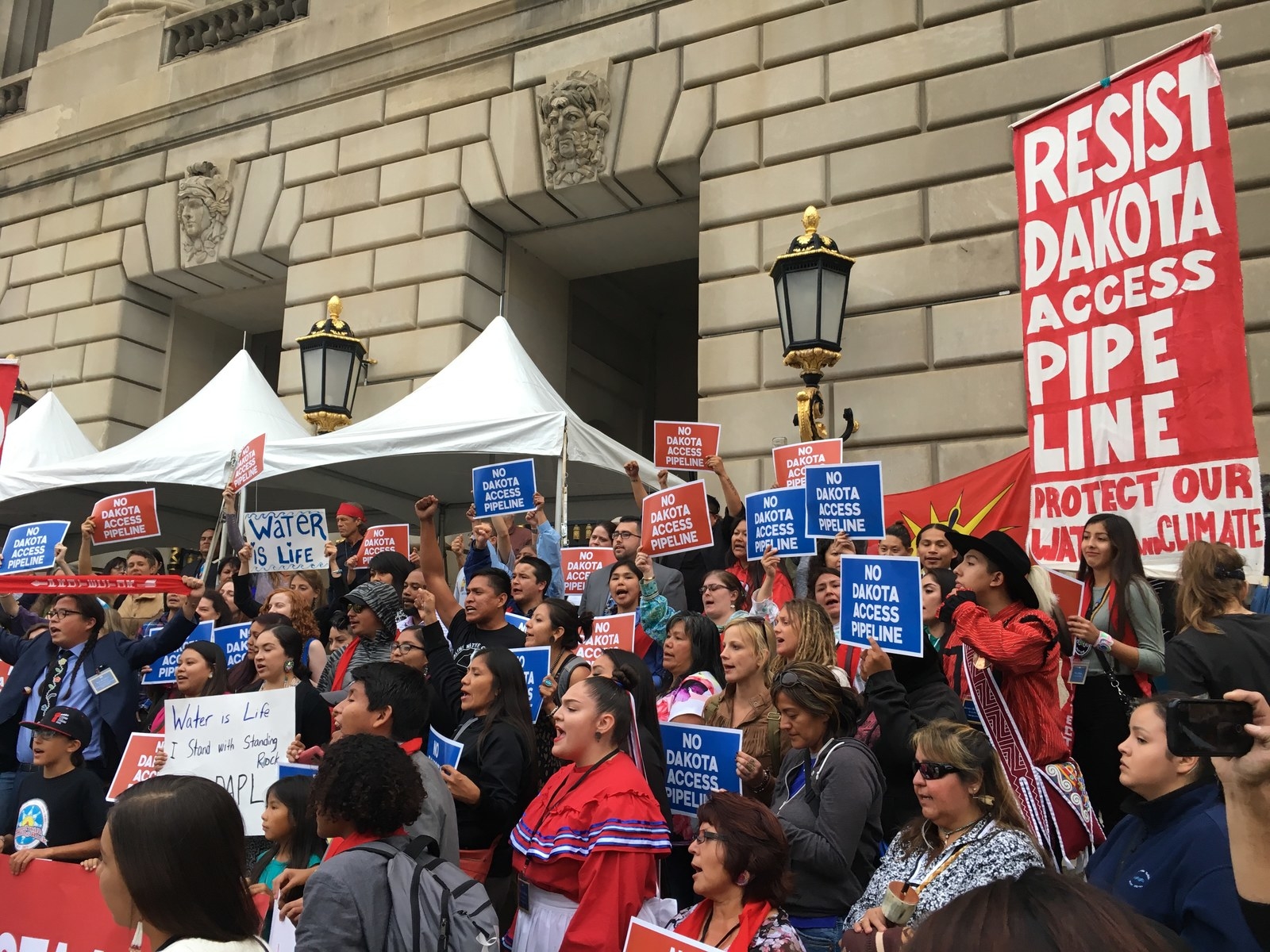 The conversations skirted some controversial issues, however, such as the Navajo Nation's lawsuit against the EPA over the Colorado River spill, and the persistent troubles facing federally run hospitals in South Dakota and Nebraska.
Obama said the tribes gathering in North Dakota had succeeded in capturing the world's attention. "I know that many of you have come together across tribes and across the country to support the community at Standing Rock," he said. "And together, you're making your voices heard."
Secretary Sally Jewell, who leads many tribal programs within the Department of the Interior, told the meeting attendees that they should continue to speak up: "If a president comes in and wants to undo the executive orders of the past president, it's up to all of you to raise a stink."