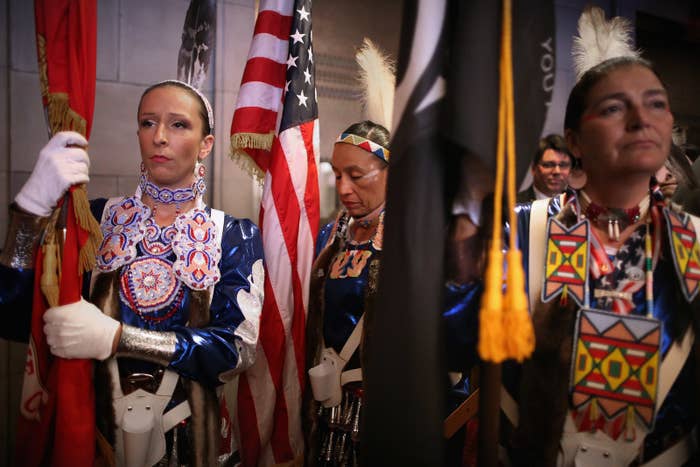 In a survey of low-income Native American women living in Seattle, a stunning 94% reported being raped or coerced into sex.
Experts say that the survey, conducted by the nonprofit Urban Indian Health Institute and the Division of Violence Prevention at the CDC, reveals a vulnerability among Native women who live in cities that previous federal surveys have missed.
"As a victim myself, as an advocate within the community, I was surprised that it was this high — 94%," UIHI director Abigail Echo-Hawk told BuzzFeed News. "I was shocked and it's unacceptable."
The Seattle results follow a national trend: American Indian and Alaska Native women are at higher risk of violence, and sexual violence in particular. In a 2016 survey from the CDC and Department of Justice, of more than 2,400 women across the country who identified as American Indian or Alaska Native, 84% reported that they'd experienced violence, and 56% said they had experienced sexual violence.
"I think it's probably one of the first times we've had an accurate number," Patina Park, executive director at the Minnesota Indian Women's Resource Center, who was not involved with the new report, told BuzzFeed News. "It's truly groundbreaking what Seattle has done."
The Seattle survey recorded responses from 148 women in 2010. Roughly 40% of the women who reported an assault also said they had attempted suicide. Nearly half said they "misused alcohol" at least once a month. More than 50% said they lacked permanent housing.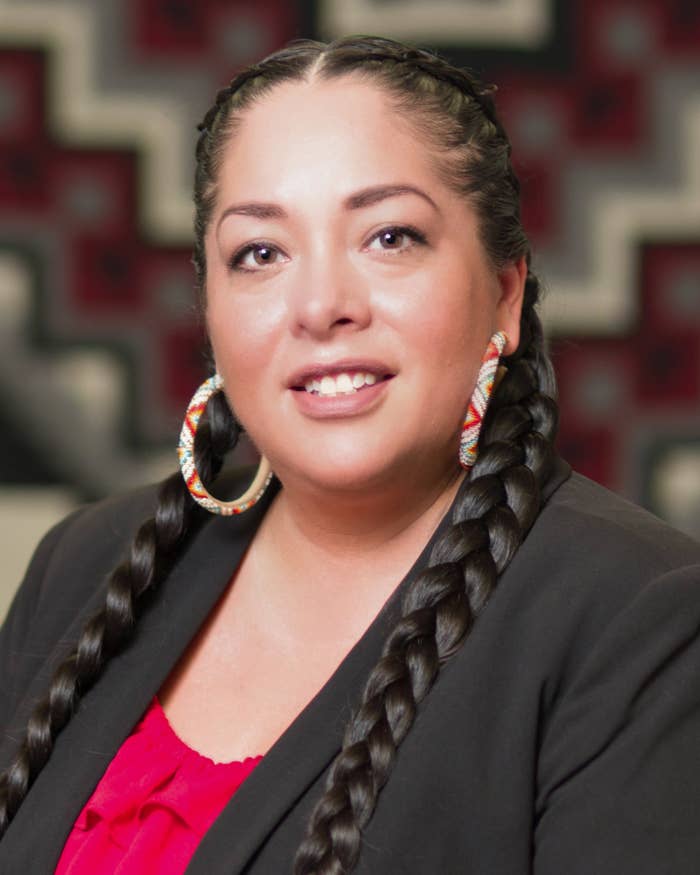 For 70% of the group who reported some kind of assault, their first incident was coerced sex or rape. For 82% of that group, the incident took place before they were 18 years old.
Echo-Hawk, who is an enrolled member of the Pawnee Nation of Oklahoma, said that the new data is preliminary, but fills a need for information about Native people living in cities, which could lead to resources from state and federal agencies.
"We know that funding and programming is directly tied to the ability to have data to say that your community is in need of a particular kind of service," she said.
A majority of American Indian and Alaska Natives in the US — 71% as of the 2010 census — live in urban areas. But even in the cities with the largest Native American populations — New York, Los Angeles, and Phoenix — they account for just 2% or less of each city's total population.
Native Americans have survived three centuries of federal policies that diminished indigenous culture and shrunk their numbers, from war with settlers to forced relocations, to programs that sterilized Native American women without their consent.
"Native Americans are left out of the data reports because our numbers are so low," Park, who is Lakota, said. "We hear, 'You're statistically insignificant' all the time because the genocide has been so effective."
Such "generational trauma," Park said, was reflected in the survey as well: 75% of the women who reported experiencing sexual violence retained "sadness, anger, anxiety, or shame over the historical losses of Native people."
The Urban Indian Health Institute collected the data in 2010 but delayed publishing the results until this year. Echo-Hawk said that decision, made by her predecessors, was driven by the stigma associated with victims of sexual violence. There was also a reluctance to publish data that could portray Native people as passive victims. "We're only reported as people who are victimized and very often our stories of strength and resiliency are not shown," she said.
Echo-Hawk decided to publish the data, she said, partly because of the #MeToo movement. "This is a time in which people are actively listening and looking for ways to act against sexual violence," Echo-Hawk said.
It's unclear why Seattle has such staggering numbers, but Echo-Hawk said she hopes to examine that question in follow-up work.
Park, whose organization serves as a resource for Native women who are homeless in the Twin Cities, said that the high rates of homelessness reported in the Seattle study is a key factor.
"I don't know anyone among my community who hasn't been impacted by violence either personally or by their immediate relatives. That experience is common even without being homeless," Park said. "When you layer and compound it by having no resources but your body, but of course, it's either that, or not survive."