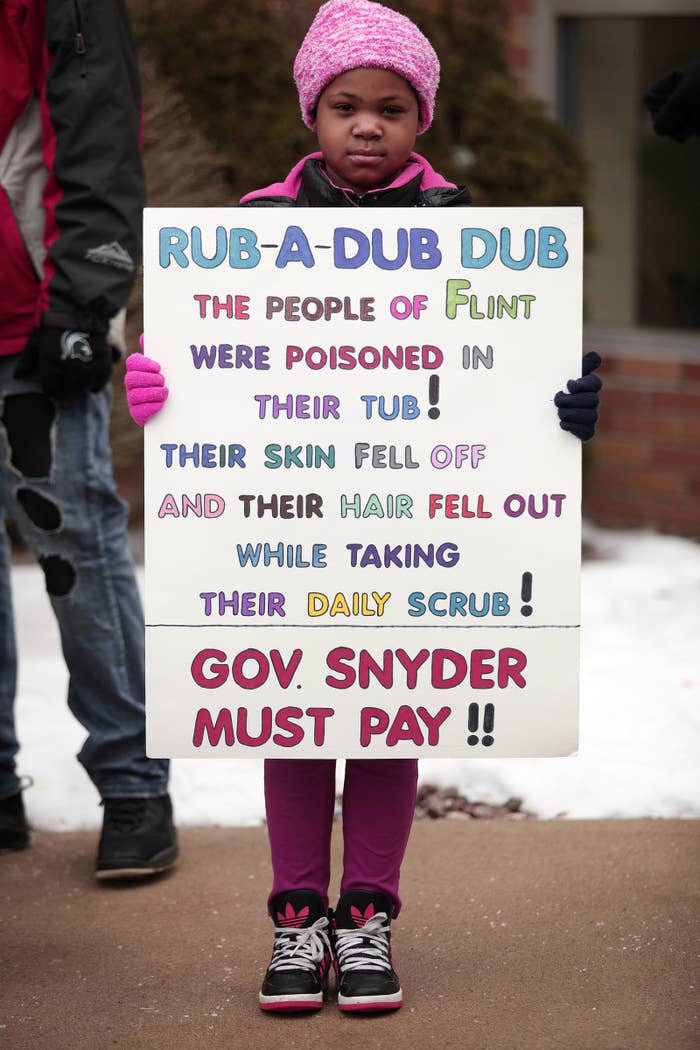 The state of Michigan will pay an estimated $4 million to test up to 30,000 children in Flint for developmental delays following the lead crisis that began in 2014, lawyers representing families in a lawsuit against education agencies announced Monday.
"It's a win for Flint kids," Mona Hanna-Attisha, director of the Pediatric Public Health Initiative and Pediatric Residency Program at the Hurley Children's Hospital in Flint, told BuzzFeed News.
No lead exposure is safe, according to the CDC, and children feel the toxin's most acute effects: learning and behavioral impairments, difficulty concentrating, and damage to the brain and nervous system.
"This is all happening because we had population-wide lead exposure," Hanna-Attisha said. "Our children were exposed for 18 months, unknown to them, to a potent, irreversible neurotoxin."
In October 2016, 15 Flint families sued the Michigan Department of Education, Genesee Intermediate School District, and Flint Community Schools, claiming that schools were failing Flint children with developmental disorders, and were not equipped to recognize behavioral changes in kids sickened by lead exposure.
The new partial settlement, filed Monday in the US District Court for the Eastern District of Michigan, could set up services for as many as 30,000 children, Greg Little, chief trial counsel at the Education Law Center, one of the attorneys representing Flint families, told BuzzFeed News.
"It's absolutely essential that every child that was exposed to lead in water has an opportunity for a screening process to determine if they need additional services and programs," Little said.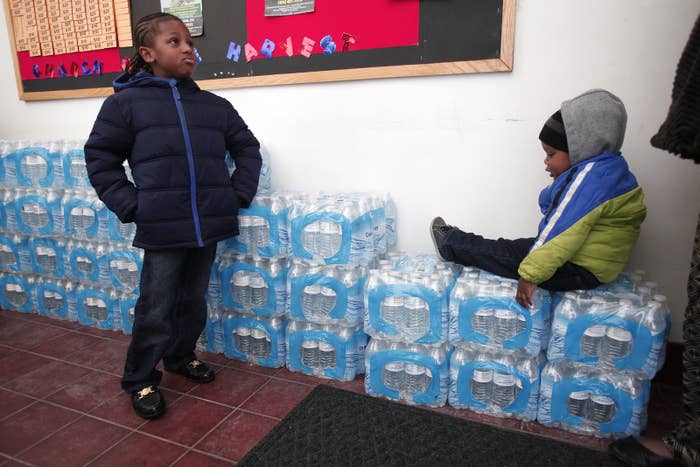 According to the agreement, the funds will be available by July 18, if approved by the state legislature. It will enable the Flint Registry, a CDC-funded program that intends to link families affected by the water crisis to health services, to screen children, and to refer those with more complex diagnoses to the Genesee Health System's Neurodevelopmental Center of Excellence.
Hanna-Attisha, who leads the effort, said that more than 900 people have pre-enrolled in the registry, and that she hopes to enroll 140,000 people after the database launches in September this year.
The Department of Education also agreed to provide additional staff for the program, as well as training for school teachers and administrators "to recognize children potentially harmed by lead who may need to be referred for assessments."
The agreement is pending approval in a court hearing scheduled for April 12.