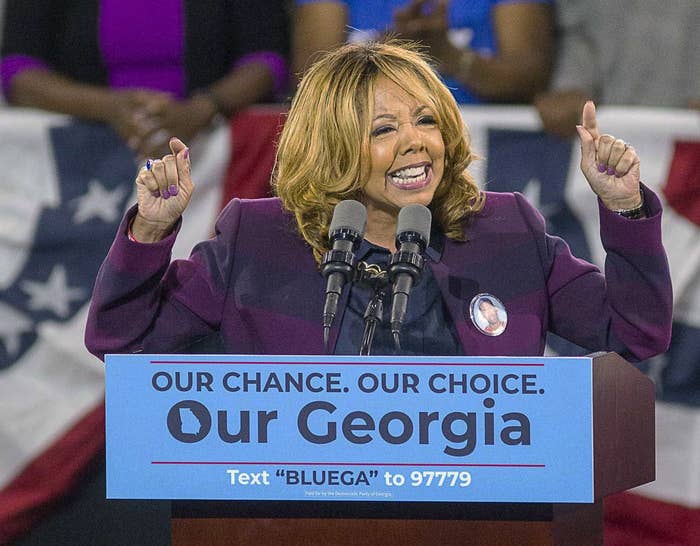 Democrat Lucy McBath, a national anti–gun violence advocate whose son's murder spurred her run for Congress, has won her bid for a House seat.
McBath defeated Republican Karen Handel in Georgia's 6th District. Handel conceded early Thursday morning, writing in a tweeted statement: "it is clear that I came up a bit short on Tuesday."
Handel won the seat in 2017, narrowly beating Democrat Jon Ossoff in a special election for former health and human services secretary Tom Price's seat. That race was watched closely as an indicator of a 2018 blue wave.
McBath's father was the president of the Illinois NAACP chapter. She told BuzzFeed News' Profile in September that growing up in a home steeped in the civil rights movement, around rallies and marches, was an early foundation for an entry into politics.

McBath's son, Jordan Davis, was murdered in 2012 at a Florida gas station by a white man who shot at the car Davis was in because the music was too loud.

"It was just all kind of preparing me for something that probably already laid dormant within my own being, and the catalyst was Jordan's murder," McBath told Profile guest host Hayes Brown.

"Everything I was teaching him to be, and I thought and assumed that I was grooming him for, I've ended up assuming that role."