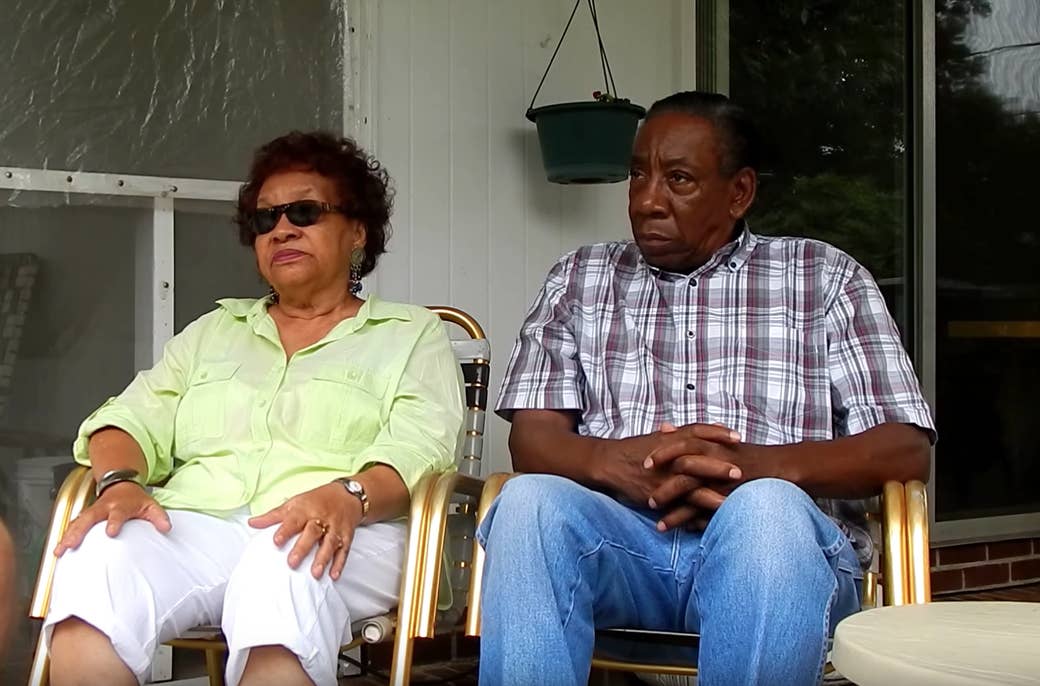 Tired of the tap water in their homes running the color of tea, last year, residents of Denmark, South Carolina, called Marc Edwards, a Virginia Tech researcher who helped expose the Flint crisis, to test their water, too.
Over the next eight months, Edwards and his research team collected water samples from dozens of homes in the town of about 3,000 people, nearly half of whom live below the poverty line. After seeing a leaky sewage pipe near one of the town's water wells, Edwards asked the mayor, Gerald Wright, if his team could test the wells for possible bacterial contamination.
Wright said yes, at first, but then changed his mind, telling Edwards that state regulators had already done all the required testing. Edwards pointed out that the state had found problems with the city's water system in the past, and that the city wouldn't have to pay for his additional tests. Local news stations and newspapers covered the stalemate, prompting a South Carolina legislator to urge the mayor to relent.
Similar fights are playing out in small, poor communities over the country, Edwards told BuzzFeed News. Ever since Flint, he has used personal funds and public donations to test the water in dozens of towns. He said he's met many bureaucrats who are too scared to get their towns properly tested, because if they find an underlying problem, they won't have the money to fix it.

"The science is really pretty easy," said Edwards, a professor of civil and environmental engineering at Virginia Tech. "The problem is that you've gotta fight these politicians to do the work."
"The problem is that you've gotta fight these politicians to do the work."
The residents of Denmark are baffled at Mayor Wright's reluctance to test the wells.

"We all want to know why," Eugene Smith, 72, told BuzzFeed News. "Everybody's asking why."
Smith and his partner, Pauline Brown, have been trying to call attention to their town's bad water for almost a decade. They've spoken to radio and TV news crews for years, complaining that the water is brown, stains the laundry, and tastes bad.
"It smells like boo boo," Brown, 75, told BuzzFeed News.
Smith said that he has been diagnosed with a high blood lead levels and kidney disease, and believes that both were caused by the water. Brown said that her skin gets itchy after showering in her house.
"We don't cook with the water, we don't bathe with the water, we don't brush with the water," Brown said. A few times every month, they drive 20 miles northwest to God's Acre Healing Springs, and fill up about 100 empty cranberry juice containers with spring water to use in their home.
Last year, Brown watched Edwards on television, testifying at a hearing on the Flint water crisis. She called the Flint Police Department asking to reach the professor, and was directed to the health department, who told her to call Virginia Tech.
Edwards sent Brown and Smith about a dozen bottles by mail, which they filled with local tap water and mailed back. Soon after, Edwards brought his research team to Denmark to take a closer look.
After testing 54 homes, Edwards found that 6 had lead in the water above the levels permitted by the EPA. One home, Edwards said, tested at more than 300 parts per billion; EPA's limit is 15 ppb.
According to the Lead and Copper Rule enforced by the EPA and state agencies, a water utility must act if 10% of homes in its system have water lead levels above 15 ppb. So Denmark could be within a hair's breadth of breaking the law, Edwards said.
In addition to lead, he said, the water had high levels of iron and manganese, metal contaminants that discolor the water and make it taste bad.
But Edwards is more worried about the possibility of bacteria in the water. "It's possible that residents in Denmark are drinking sewage. That's the most dangerous thing you can have — bacteria in the water," Edwards told BuzzFeed News.
Last week, South Carolina State House Rep. Justin Bamberg wrote a letter to Mayor Wright urging him to let Edwards test the four wells that provide the city's water.
"I am in support of allowing Dr. Edwards' team to independently test the city's well water," Rep. Bamberg wrote in the Jan. 23 letter. He noted that residents would not have to pay for the testing, and it could give them answers, "While we generally cannot put a price tag on peace of mind, in this instance we can."
Wright told BuzzFeed News that the state already tests water in the city.
"We were monitored by the state agency, the Department of Health and Environmental Control, and we respected and accepted their opinions," he said. "We just didn't think it was necessary that there was additional testing."
DHEC spokesperson Tommy Crosby told BuzzFeed News that DHEC has not tested the city's wells in the last two years. The agency does not test wells for bacteria unless water drawn from taps test positive for bacteria — and for the last two years, monthly DHEC "spigot" tests have not detected bacteria. Since 2008, he said, lead and copper levels in Denmark's tap water have been within EPA limits.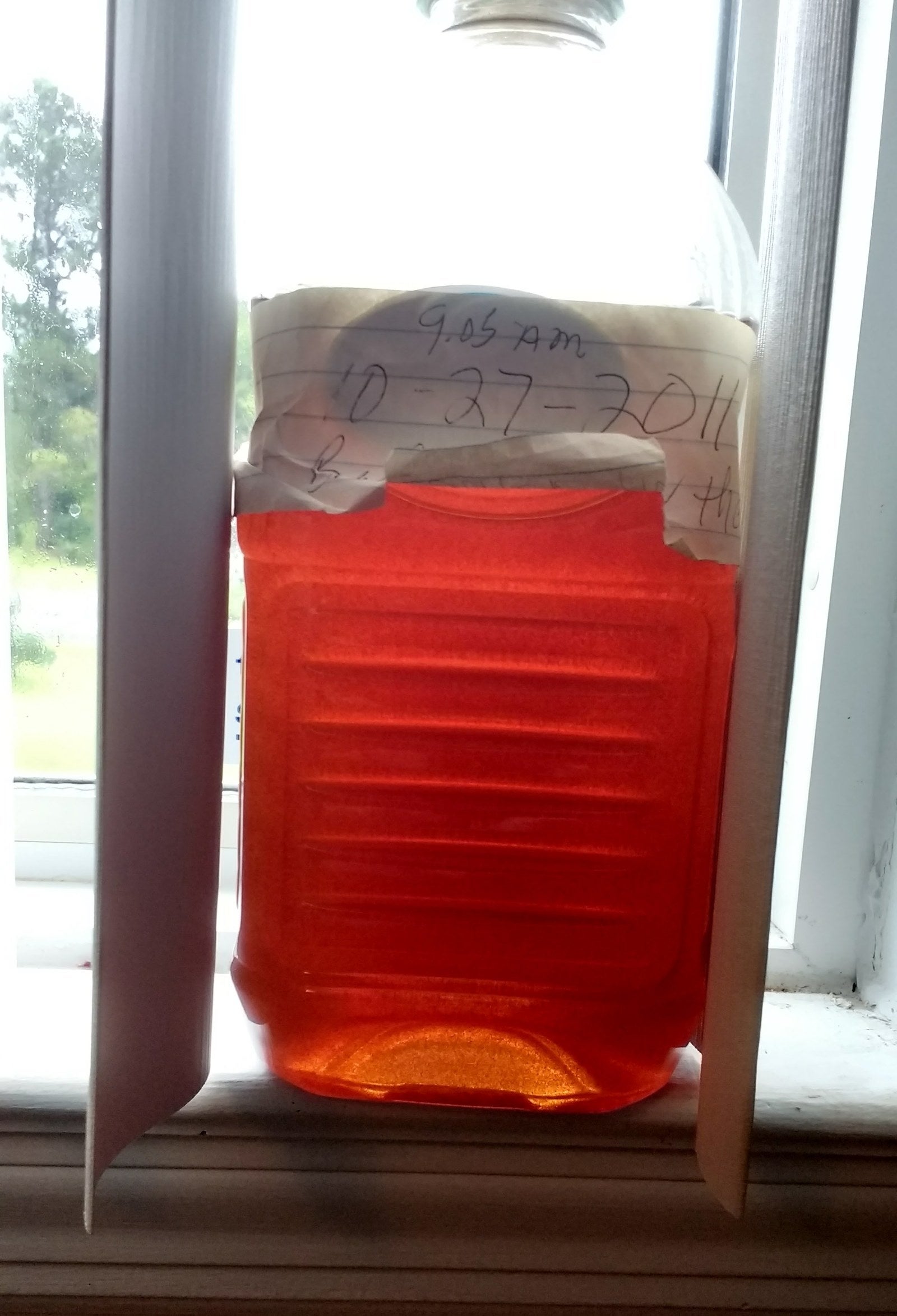 But the agency has documented other violations. In 2009, DHEC inspectors found that Denmark was not maintaining its water system as required by South Carolina state law. Inspectors noted unlabeled lines, poor record keeping, and insufficient staff, and estimated that up to 52% of water was being lost due to leaks, according to documents sent to BuzzFeed News by DHEC. Inspectors also noted the discoloration in the water. The city was fined, and had additional monitoring from DHEC to bring it up to code. This case was closed in 2013.
"At this time, the drinking water system is in compliance with all established health-based standards," Crosby said. Still, he added, the health department would not object to additional testing. "We have informed Dr. Edwards that DHEC has no objections to him conducting sampling of the City of Denmark's public wells."
A 2016 USA Today investigation found that 2,000 water systems across the country, including many rural ones, had lead levels above the EPA's standard, exposing an estimated 6 million Americans to bad water.
"That's the dirty secret," Edwards said. "In too many communities across America, too many people are being told their water is safe when it's not."