New Flavored E-Cigarettes Are Bad For Teens, Doctors Say In New FDA Lawsuit
The FDA announced it would delay regulation of e-cigarettes until 2022. But major health groups say that decision is unlawful, and could turn more teens into regular smokers.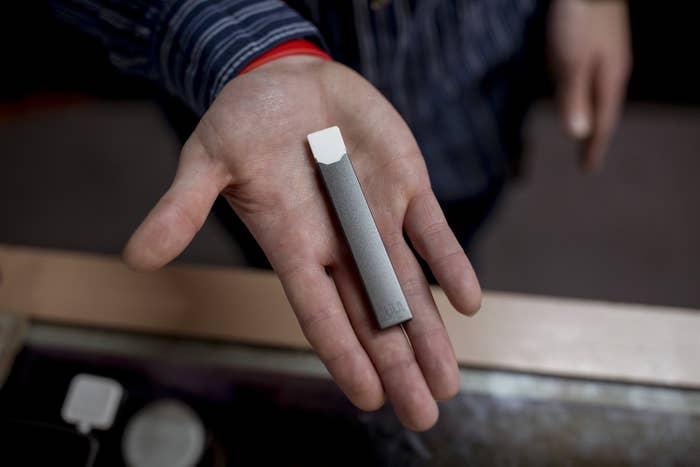 Major health groups filed a lawsuit against the Food and Drug Administration on Tuesday, claiming that the agency's decision to delay regulating e-cigarettes leaves teens and young adults vulnerable to tobacco addiction.

The health groups, which include the American Academy of Pediatrics, the American Heart Association, and the American Lung Association, claim that the lack of regulation is allowing products that are uniquely appealing to kids to proliferate unchecked.
"The American Heart Association believes protecting the health of young people in this country should be one of the FDA's top priorities and that's why our organization joined this lawsuit," Mark Schoeberl, executive vice president of advocacy and health quality at the American Heart Association, told BuzzFeed News.
As part of a historic revision of its tobacco regulation plan, last summer the FDA announced that e-cigarette makers had until August 2022 to register their products with the agency, and submit detailed information about the health impacts of those products. Recent regulatory changes gave the agency jurisdiction over nicotine delivery devices like e-cigarettes.
FDA spokesperson Michael Felberbaum told BuzzFeed News that the agency does not comment on pending, possible, or ongoing litigation.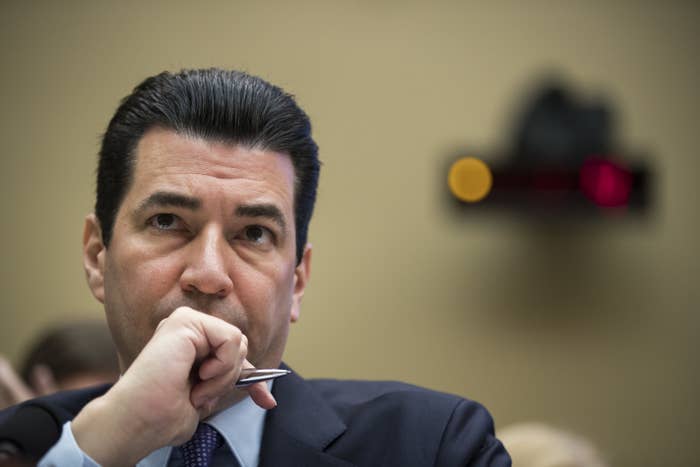 Matt Myers, president of the Campaign for Tobacco-Free Kids, one of the plaintiffs in the suit, said that the legal action was prompted in part by the recent boom in popularity of vaporizer brands like the JUUL among young adults. (The sleek device vaporizes liquid containing nicotine and is sold in a range of flavors like "Mango," "Fruit Medley," and "Cool Cucumber.")
A recent report by the Centers for Disease Control found that over two million middle school and high school kids used e-cigarettes in 2016, making it the most commonly used tobacco product in that age group.
"We are deeply concerned that by delaying for years the FDA's review of individual products that our now being used by kids, means that our kids will remain in unnecessary jeopardy," Myers told BuzzFeed News.
JUUL Labs spokesperson Victoria Davis wrote to BuzzFeed News in an email that the company's mission is to offer adult smokers an alternative to cigarettes. "We strongly condemn the use of our product by minors, and it is in fact illegal to sell our product to minors," Davis said.

In the complaint filed in the US District Court for the District of Maryland on Tuesday, the groups argue that the agency's decision to delay the deadline was made without a public comment period, and allows the agency to shirk oversight actions required by the 2009 Tobacco Control Act. The guidance, they claim in the complaint, "is arbitrary and capricious and not the product of reasoned decision making."
"By delaying this, it's continuing the wild wild west that we've had since 2008," Erika Sward, assistant vice president of national advocacy at the American Lung Association, told BuzzFeed News.
The FDA included plans for e-cigarette regulation as part of a broad roadmap for tobacco regulation. In the same announcement, FDA Commissioner Scott Gottlieb said that the agency would explore limiting nicotine levels in tobacco products to non-addictive levels.
Some public health researchers argue that there are benefits to the agency's decision to delay e-cigarette regulation.
A series of studies have suggested that e-cigarettes can aid smokers looking to quit, and a costly and lengthy regulatory process could limit the market to large tobacco companies, Kenneth Warner, emeritus professor of public health at the University of Michigan, told BuzzFeed News.
"You're guaranteeing you're going to kill off all the novel products and we're going to once again be favoring the cigarette which is by far the most deadly of all tobacco products," he said.
There is also debate about whether young people who smoke e-cigarettes turn into regular smokers. "There is this enormous anxiety in the public health community about e-cigarettes leading kids to smoke — we don't know that that's true," he said.
---