Dentists are waging a war against SmileDirectClub, a startup whose mail-order product promises to straighten teeth at a fraction of the cost of braces, without the hassle of a dentist's office.
The American Association of Orthodontists (AAO), representing 18,000 dental professionals, has lodged complaints with dental boards and attorneys general in 36 states, alleging that SmileDirect's service — which allows customers to skip in-person doctor visits and X-rays — is "illegal and creates medical risks."
State dental boards in California and West Virginia have opened investigations into the company, and Alaska's confirmed that it will be doing so, though none have yet been completed. In August, Alaska's board voted to ask the state's licensing division to send a cease-and-desist letter barring SmileDirect from selling there.
"It became very clear to us that they were violating the law," Kevin Dillard, general counsel at the AAO, told BuzzFeed News. "Our goal is to make sure that those states understand that there is a market participant here that we believe is violating their laws that exist to protect the public."
At the heart of the legal dispute is the company's role in the braces business. The AAO argues that SmileDirectClub is doing medical work that many state laws reserve for licensed professionals: taking bite casts (called "impressions") and delivering dental appliances to patients. SmileDirect rebuts that it simply serves as a middleman, making virtual connections between patients and dentists: Once a customer signs up for the service, a professional designs their clear plastic trays. SmileDirectClub then makes and sells those custom "aligners" and delivers them by mail.
"It's a fine line between performing a medical service and simply matchmaking."
"SmileDirectClub's affordability and accessibility challenges more traditional orthodontic delivery models and has generated the standard pushback from those whose economic interests are affected by this progress," a company representative told BuzzFeed News in a statement.
Like other telemedicine outfits — such as Warby Parker, which lets you get a prescription for eyeglasses through your laptop — SmileDirect's founders insist the company stays an arm's length from providing any medical care. But others aren't so sure.
"It's a fine line between performing a medical service and simply matchmaking. It's not an easy line to draw," Gabe Nugent, a law partner at Barclay Damon LLP in New York, who is not involved in the dispute, told BuzzFeed News. "If they crossed the line so that they're influencing a patient's decision, then they go beyond simply matchmaking. That's where I see a potential problem."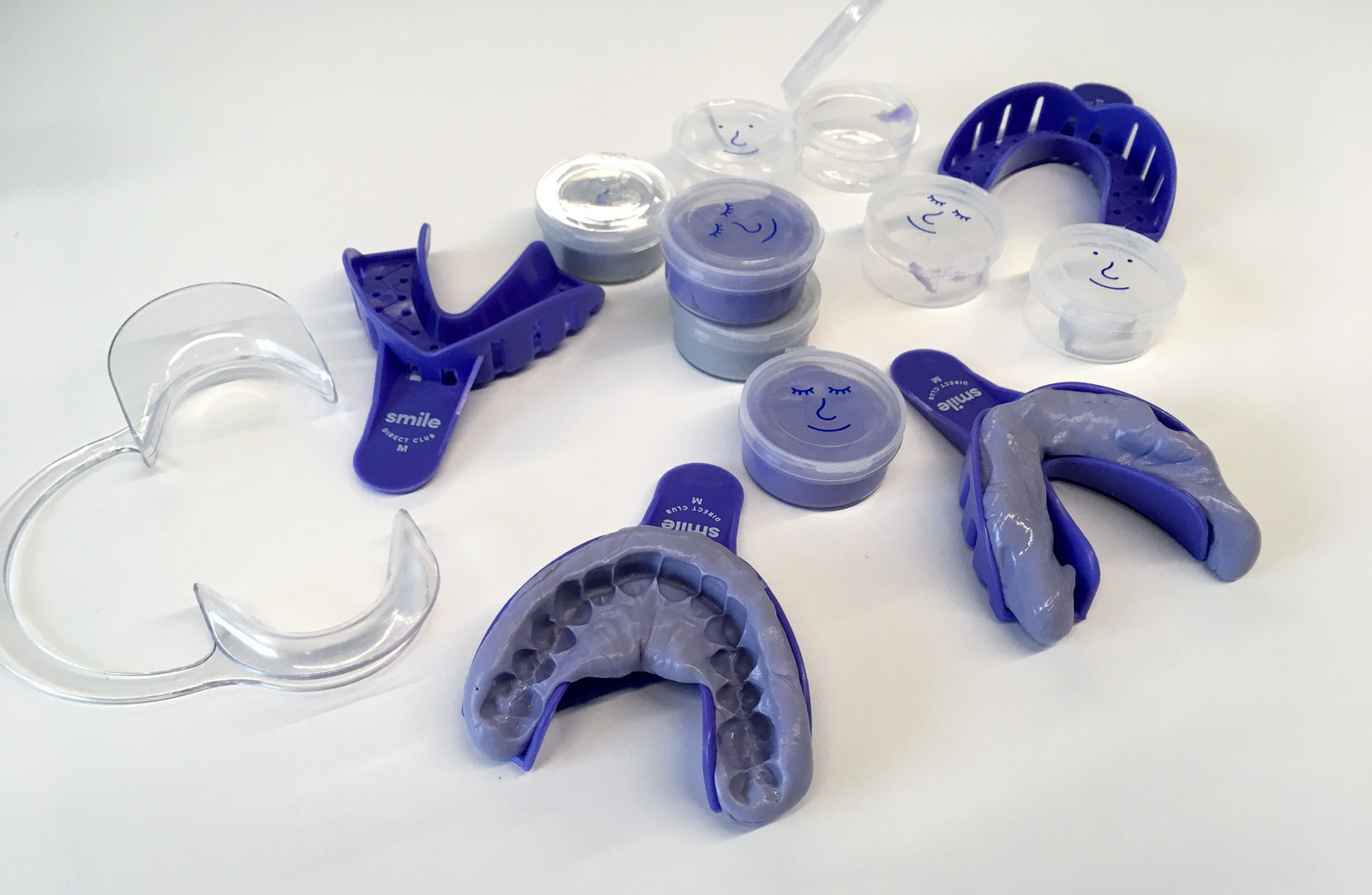 The three-year-old Nashville startup was launched by college friends Alex Fenkell and Jordan Katzman, who saw a business opportunity in bringing low-cost teeth-straightening options to adults.

The duo understood that most adults feel self-conscious about being fitted with metal braces so late in life. Braces can be expensive, ranging from about $2,000 to $6,000, and the cosmetically superior alternative, clear plastic trays (or "aligners") made by Invisalign and others, cost roughly $6,000. Fenkell and Katzman thought of a way to disrupt the stodgy industry: have patients make their own dental impressions at home, ditching the office visit.
"If we could bring affordable invisible aligners to the masses, done from the convenience of the home, there's a real opportunity to help people," Fenkell told BuzzFeed News. "We're about increasing access to care."
SmileDirect boasts nearly 1,000 employees, tens of thousands of customers, and two signature products: $1,850 alignment trays and, for post-treatment maintenance, $99 retainers. Using a handful of hashtags — like "#smiledirectclubjourney" and "#smiledirectclub" — customers gleefully 'gram the arrival of their first set of aligners and gush over selfies describing progress.
More than 50 customers corresponded with BuzzFeed News, and almost all said that the company was their only financially feasible option to fix lifelong anxieties about their teeth and boost their self-esteem. Some had heard that professional dentists considered the product risky, but took that warning with a grain of salt, given that SmileDirect poses a financial threat to regular orthodontists.
For 27-year-old Shayona McKinney, a tiny gap between her front teeth and a mild overbite had embarrassed her since middle school.
"I've been unhappy and teased about my teeth since puberty. It's always something I've wanted to change but couldn't afford it," McKinney, a nursing student Kokomo, Indiana, told BuzzFeed News. "I was sick of my smile looking like this."
She and her husband were planning a celebration to renew their vows on their five-year wedding anniversary. So McKinney decided to spring for the SmileDirect trays, which she had found through a Google search.
She drove three hours to Chicago to visit a "SmileShop," where a technician with an iPad took photographs of her mouth and scanned her teeth with a white wand. SmileDirectClub shipped off those photos and scans to a dentist or orthodontist, who used a computer simulation to design aligners. In June, the thin, transparent plastic trays that fit over her top and bottom teeth came in the mail.
McKinney is working through the series gradually, swapping the first set for the next, and the next, as her teeth move. It'll take about nine months in all. But after three months of wearing these trays almost every day and night, McKinney is excited about showing off her new smile. "I can already tell a huge difference!" she said.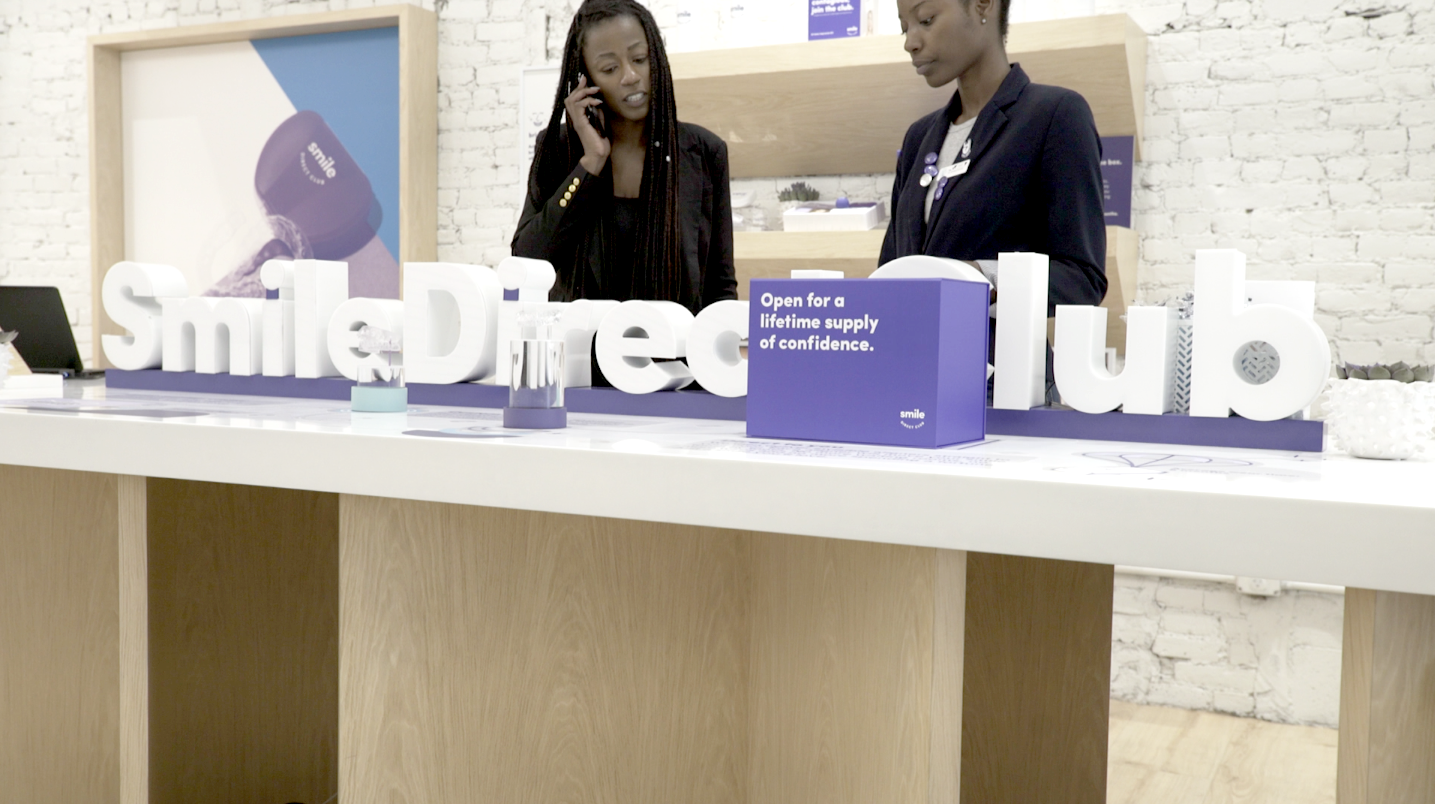 SmileDirectClub's business model appears to be working. Align Technology — the company that makes Invisalign, SmileDirect's primary competitor — invested $46.7 million to become SmileDirect's exclusive supplier last year, and this year invested another $12.8 million, to own a total of 19% of the company. SmileDirect has also opened 27 brick-and-mortar stores — "SmileShops" like the one McKinney went to — where, for $95, customers can walk in and have their teeth electronically scanned, skipping the fuss, and possibly the errors, involved with making prints at home.
Meanwhile, lookalikes have launched with similar services: Orthly, launched by two University of Pennsylvania students, now offers services to customers in Philadelphia, and Candid Co. launched in New York this summer.
A SmileDirect customer can be matched with one of 225 affiliated dentists or orthodontists in all 50 states. These dental professionals remotely review patient cases and then design the aligners that SmileDirect sends in the mail.
This structure, Fenkell contends, allows SmileDirectClub to function as a marketing company for dentists, connecting them with potential customers. The company declined to name any of the medical professionals within its network, and would not provide details about its financial relationships with them. "Essentially they are collecting payments and paying us marketing fees," Fenkell said.
"I think that claim is rather bogus," AAO's general counsel Dillard said. "The consumers don't even see a dentist. That's one of their touted benefits — that it cuts out the need to see a doctor."
"I think that claim is rather bogus."
Customer reviews indicate that SmileDirect is struggling to keep up with demand, plagued by production backlogs and spotty customer service. (SmileDirectClub has a two-star rating on Yelp.) And many professional dentists are alarmed that customers never see a licensed doctor before or during their treatment.
"It blew my mind," Casi Stubbs, a Florida orthodontist and member of the American Association of Orthodontists, told BuzzFeed News.
Like typical orthodontists, SmileDirect's dentists base their prescriptions on computer simulations of mouth scans. But patients' teeth often move differently than the computer predicted, Stubbs said, which is why orthos recommend regular check-ins. "The teeth don't move biologically like they do on the computer system," Stubbs said.
One of her patients, 60-year-old Charlene Burnham, is a SmileDirect customer whose too-tight aligners cut her gums, exposing part of her tooth near the root. Burnham told BuzzFeed News she spent a week trying — and failing — to speak with a SmileDirect dentist on the phone, then went to Stubbs for help.
"They were bleeding, they were cut to the root," Burnham said. She was surprised she wasn't able to reach a dentist affiliated with SmileDirect. "I was appalled."
A SmileDirect representative told BuzzFeed News by email that company-affiliated dentists "track the patient's progress throughout treatment at regular intervals."
The company "facilitates the communications" of customers and dental providers, the representative said. "Dental providers communicate directly with patients through the customer portal and via SMS or phone when appropriate or indicated."
In a YouTube video that's been viewed over 21,000 times since June, Baltimore orthodontist Jeffrey Miller warned people away from the service, saying that no orthodontist would ever prescribe aligners without first taking the X-rays that SmileDirect skips. "This is really bad stuff," he told BuzzFeed News. (The video was removed after this story published.)
Grant Olson, a dentist in Springfield, Missouri, told BuzzFeed News that the company's product marketing, which compares itself with orthodontist-fitted Invisalign, is misleading. Unlike Invisalign trays, which orthodontists can optimize by sticking special attachments on a tooth, SmileDirect's product is limited to very slight corrections: The aligners can correct a tilt, but can't move a tooth's orientation or position along with its root.
SmileDirectClub founder Fenkell agreed, but said the company avoids these problems by being selective about the kinds of cases it chooses.
"We're focused on mild to moderate teeth straightening," Fenkell said. He explained that SmileDirect-affiliated orthodontists only approve cases that are suitable for a remote consultation and don't need follow-up dental visits.
Laws for dentists vary across states, but there are some common themes in the 36 complaints sent by the AAO: Some states consider making impressions and providing retainers to be the role of a licensed doctor, but SmileDirectClub generally provides those services. Some states require that the companies providing dental services be owned by a licensed dentist, but neither founder is a doctor. AAO general counsel Dillard also told BuzzFeed News that the company's business model incentivizes dentists affiliated with SmileDirect to prescribe the trays even if they aren't necessary.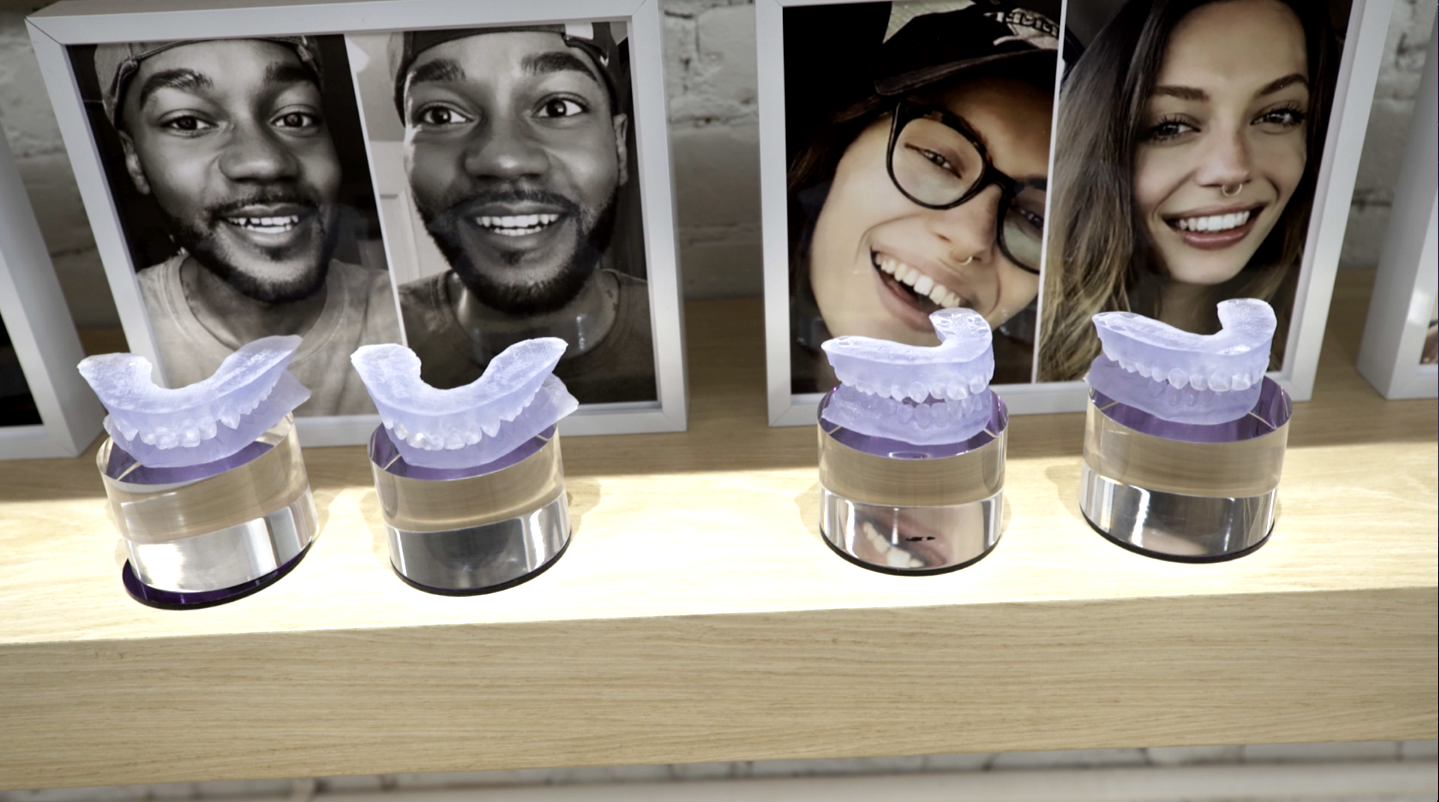 Although the company hasn't attracted the attention of regulators yet, customer complaints abound online. TL;DR: Prepare for a bumpy ride.
Closed Facebook groups hosted by SmileDirect customers register hundreds of posts, including complaints about late shipments, botched deliveries, bad customer service, and long wait times.
The vast majority of customers in these groups resign themselves to dealing with the snags because there are simply no other options.
"If you can be patient, want a affordable plan, SDC IS the right way to go! Having a positive attitude and being patient goes a LONG way," Melanie Masso wrote to BuzzFeed News.
As another customer, Alexandra Durham, put it: "Crap customer service but a cheap product that works."
"Food is hard to chew now and they won't fix it!"
A SmileDirectClub representative acknowledged that it had encountered shipping delays, but then changed its program to ship the full series of aligners together.
For many other customers, the ride is a bust.
Seattle resident Melissa Gulick told BuzzFeed News that at the end of almost a year of treatment, the aligners have ruined her bite: Her front teeth touch before her molars can make contact. "I'm pretty annoyed — food is hard to chew now and they won't fix it!"
Gulick said that after complaints to the company, SmileDirectClub agreed to continue treatment for free. But she had trouble getting the company to accept a new set of imprints — they've been rejected multiple times.
When asked about complaints that the trays ruined customers' bites, a SmileDirect representative told BuzzFeed News: "Over 95% of our customers complete treatment and sign off on their finished new smile. It's important to remember that with any orthodontic procedure, bites will continue to shift until the treatment is finished."

Another customer, 24-year-old Drexel University student Kacie Durham, told BuzzFeed News that SmileDirectClub sent her a simulated treatment plan that made her teeth look worse.
"It actually made my teeth appear more crooked at the bottom," she said. "I didn't have straight teeth at the end of it."
Durham wrote to the company, requesting a new simulation, but didn't hear back until she received a set of aligners in the mail — for the same plan she had complained about.
Durham returned her trays and applied for a refund. Later, an orthodontist not affiliated with the company told her that her teeth would have to be filed and shaped before they could be aligned. Durham felt duped: SmileDirect had approved her for a treatment that would never have worked.
"If a potential customer is unhappy with the 3d preview of his or her smile, there is no obligation to purchase aligners," the SmileDirectClub representative said.

Without a dentist to turn to with questions about the fit of their plates, or about pain when they first put them on, SmileDirectClub members turn to each other for advice.
Minelle Tendler, a Boca Raton orthodontist, joined one of the biggest Facebook groups, the 11,800-member SmileDirectClub Support, after two of her patients asked about the product.
In perusing the posts that appear in her Facebook feed, Tendler said that she's not seen anyone say they've been able to talk to a dentist at the company. "People are asking other people who've gone through SDC, 'Is this going to work for me?'" she said. "You're asking someone who has no dental background, 'Is this going to work?'"
More than once, Tendler has stopped short of replying to threads on the forum. She sits on her hands because the patients are not hers. "I'm looking at the photos and thinking, Oh my god, you need to get teeth taken out, don't do it."
Mostly, she is worried that people who are wooed by SmileDirectClub's low price aren't fully aware of the drawbacks of skipping a dental visit. She also doubts that most patients will see the change they want.
"If you're not aware of the risks," she said, "you're basically flying blind here."●
CORRECTION
Grant Olson is a dentist. A previous version of this article misidentified him as an orthodontist.
CORRECTION
Align Technology owns 19% of SmileDirectClub. A previous version of this story stated it was 17%. Also, SmileDirectClub began operating in North Carolina in early October. A previous version of this story, based on an August interview with cofounder Alex Fenkell, said that the company was not operating in North Carolina.
UPDATE
The story has also been updated to clarify that Alaska's dental board plans to open an investigation into SmileDirectClub, and to note that Jeffrey Miller's YouTube video was taken down after the story was published.