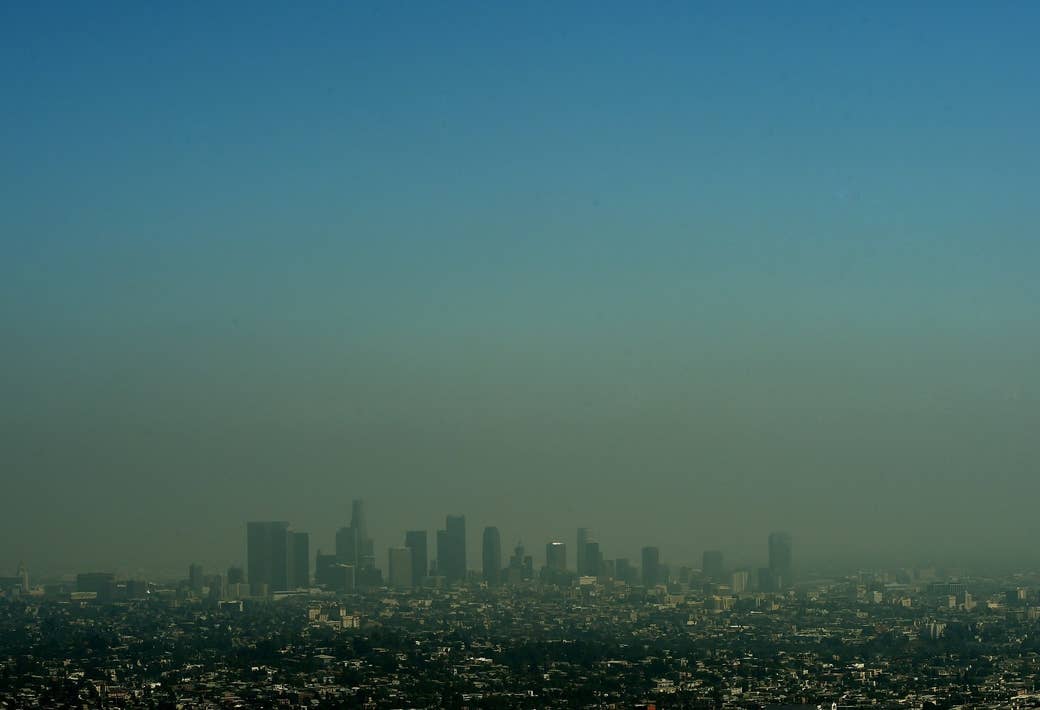 To beat the summer heat, ICU physician Giora Netzer leaves for his morning run in the Maryland suburbs between 4am and 5am. The 47-year-old has been clocking about 35 miles a week, with the goal of hitting 50 before the Chicago marathon this fall.

But starting in June, he noticed he couldn't breathe as well when he ran — his chest got tighter, and he'd feel winded sooner. His asthma was acting up, so he was running farther every week, but slower.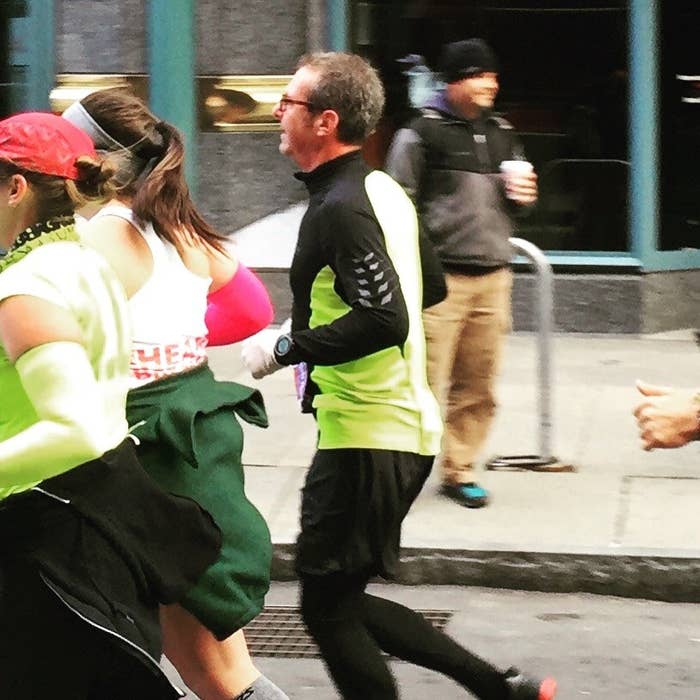 "It's definitely made the summer training harder," Netzer told BuzzFeed News.
His doctor, Johns Hopkins pulmonary specialist Gregory Diette, upped his dose of asthma meds. Diette also checked the air alerts issued by the Maryland Department of the Environment, a daily email that warns about expected pollution levels using a color code: "Good" (green) through "Unhealthy for Sensitive Groups" (orange) to "Hazardous" (purple). The weeks leading up to Netzer's asthma flare had been particularly bad.
"We were right in the midst of a whole string of code orange days. It just made so much sense," Diette told BuzzFeed News.
Ozone, a major component of smog, was a likely culprit in the aggravation of Netzer's asthma, Diette said. One of six pollutants flagged for monitoring by the EPA under the 1970 Clean Air Act, ozone is known to trigger breathing trouble in healthy people and worsen symptoms in people with respiratory conditions like asthma and emphysema.
The pollutant has received renewed attention in Washington this summer, part of broad attempt by lawmakers and the Trump Administration to loosen environmental laws in the US.
This week, environmental groups celebrated a surprising, if brief victory as EPA chief Scott Pruitt decided not to delay an Obama-era rule that requires states to find ways to decrease pollution — such as by forcing power plants to decrease emissions from smokestacks, or building more carpool lanes to curb car exhaust.
In 2015, the EPA under the Obama administration lowered the amount of ozone that's legally allowed in the air, from the 75 ppb limit that had been in place since 2008, to 70 ppb.

Researchers and doctors had estimated that the shift would have big public health rewards: Over the next 10 years, the lower ozone standard would have prevented up to 240 short-term deaths, up to 560 long-term deaths, and 400 hospital room visits. Perhaps most significantly, it would have prevented worsening asthma in up to 440,000 children.
In October of this year, the EPA was due to identify regions of the country that were over that limit — where smog posed a risk to public health. But in June, EPA Administrator Scott Pruitt announced that the agency would delay that enforcement until next year.
The decision provoked a volley of lawsuits: In July, a group of public health and environmental groups sued the EPA over the delay, then, on August 1, 16 states sued for "illegally stalling" on the rule.
Last week, on the eve of a deadline to respond to the July suit, the agency reversed course. In a statement, Scott Pruitt said that the EPA would follow the original schedule after all.
"It is a victory for people who breathe. It is a victory for the rule of law," Seth Johnson, a staff attorney at Earthjustice, one of the groups that sued the agency in July, told BuzzFeed News.
In a joint statement, American Lung Association, American Public Health Association and American Thoracic Society called the reversal a "victory for public health." The three groups were also part of the lawsuit.
But these groups are still worried about a more lasting threat: a bill that would permanently weaken the EPA's ability to protect people from ozone and other air pollutants.
"In the long term there is a lot to be concerned about."
"In the long term there is a lot to be concerned about," George Thurston, professor of environmental medicine and population health at NYU School of Medicine, told BuzzFeed News.
Dubbed the "Smoggy Skies Act" by its detractors, bill H.R 806 passed in the House of Representatives in July. (A date has not been set for consideration in the Senate.)
The bill moves the deadline for implementing the 2015 ozone standard from 2017 to 2025 — even farther than Pruitt's proposed delay. The EPA now reviews its standards for air pollutants every five years, but the bill extends that period to 10 years. Finally, it prevents any review of ozone levels until 2025.
"We ought to be using the latest science to set law," Thurston said. "It's just not justified by science and health and good policy. It doesn't serve the American people to delay progress."
A 2011 study by EPA scientists is among those that suggest ozone can inflame the respiratory pathways of healthy people.
"I think people should be screaming about this," said Diette, the lung doctor at Johns Hopkins. "It's unconscionable to have lawmakers sitting on their hands and caving in to lobbying pressure to delay a rule that's well grounded in science. It's obscene, really."