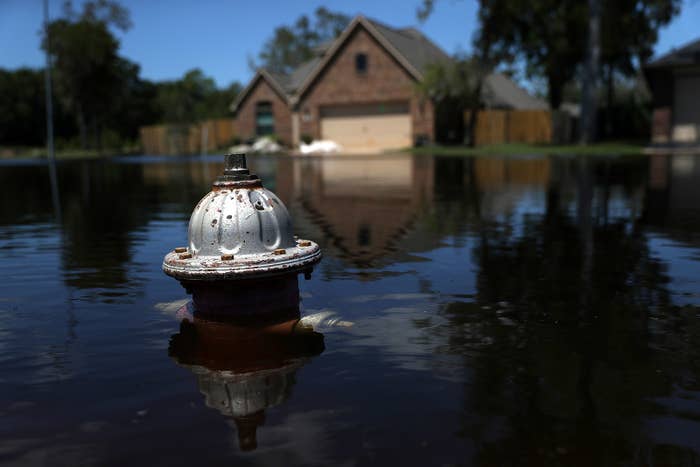 A devastating "flesh-eating" bacterial infection killed one Texas resident after she fell in Harvey's contaminated floodwater and injured herself. Another resident underwent surgery for the infection, and the Texas health department is watching a third suspected case near the area where Harvey made landfall.
The infections began in wounds and spread quickly. These cases of "necrotizing fasciitis" are called "flesh-eating" bacterial infections because of the way the bacterial toxins kill the body's tissues and organs. A handful of species can cause the infections, and public health workers have warned residents that they can live in floodwater that's been contaminated with sewage and chemical spills.
During Harvey, 33.9 million gallons of sewer overflows were reported to the Texas Commission on Environmental Quality.
Nancy Reed, 77, died at the hospital after falling and injuring herself in a flooded home during the storm. According to the Harris County Institute of Forensic Sciences, Reed was the 36th casualty of the storm in that county. The Houston Chronicle first reported this incident.
J.R. Atkins, a resident of Missouri City, Texas, told the local ABC News affiliate that he had also picked up the infection from stormwater in his neighborhood. Atkins survived, but was prescribed a course of four kinds of antibiotics and had three surgeries, he said.
According to the Texas Department of State Health Services, a third person is suspected to have contracted the condition in Aransas County, after an injury during the storm.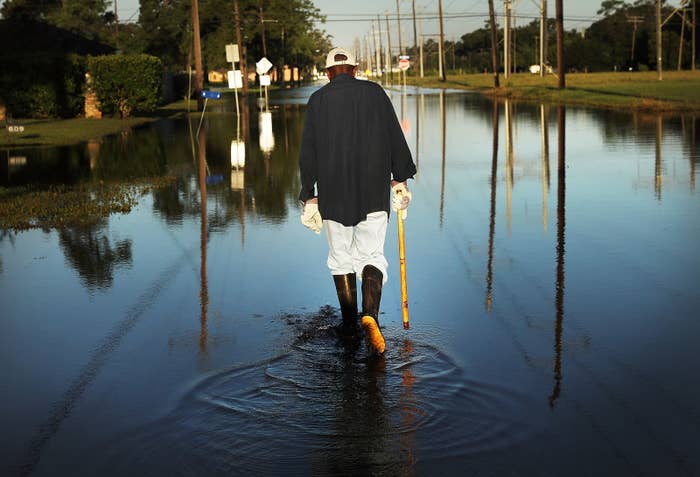 Bacteria that cause necrotizing fasciitis are among those that hospitals must report to the state health department. So far, the DSHS has not received widespread reports of skin infections, Chris Van Deusen, spokesperson for the DSHS, told BuzzFeed News.
These infections are comparatively rare, the Centers for Disease Control and Prevention note, but people who have weak immune systems from fending off diabetes or other chronic diseases are more vulnerable.
"It will kill about 27 percent of the people that it affects," Scott Lea, a professor of medicine and surgery at the University of Texas Medical Branch, told BuzzFeed News. "The rest of them will wind up with some sort of amputation or surgery."
People who wade into the Galveston Bay in the summer to fish regularly pick up the infection, Lea added. "It is terribly aggressive and it will destroy a person in a 24- to 48-hour period of time," he said.
"Group A strep" species of bacteria are the most common cause of this infection. It can also be caused by a species of comma-shaped "Vibrio" bacteria, related to the species that causes cholera. The Aransas County case is a suspected case of Vibrio vulnificus, according to the DSHS.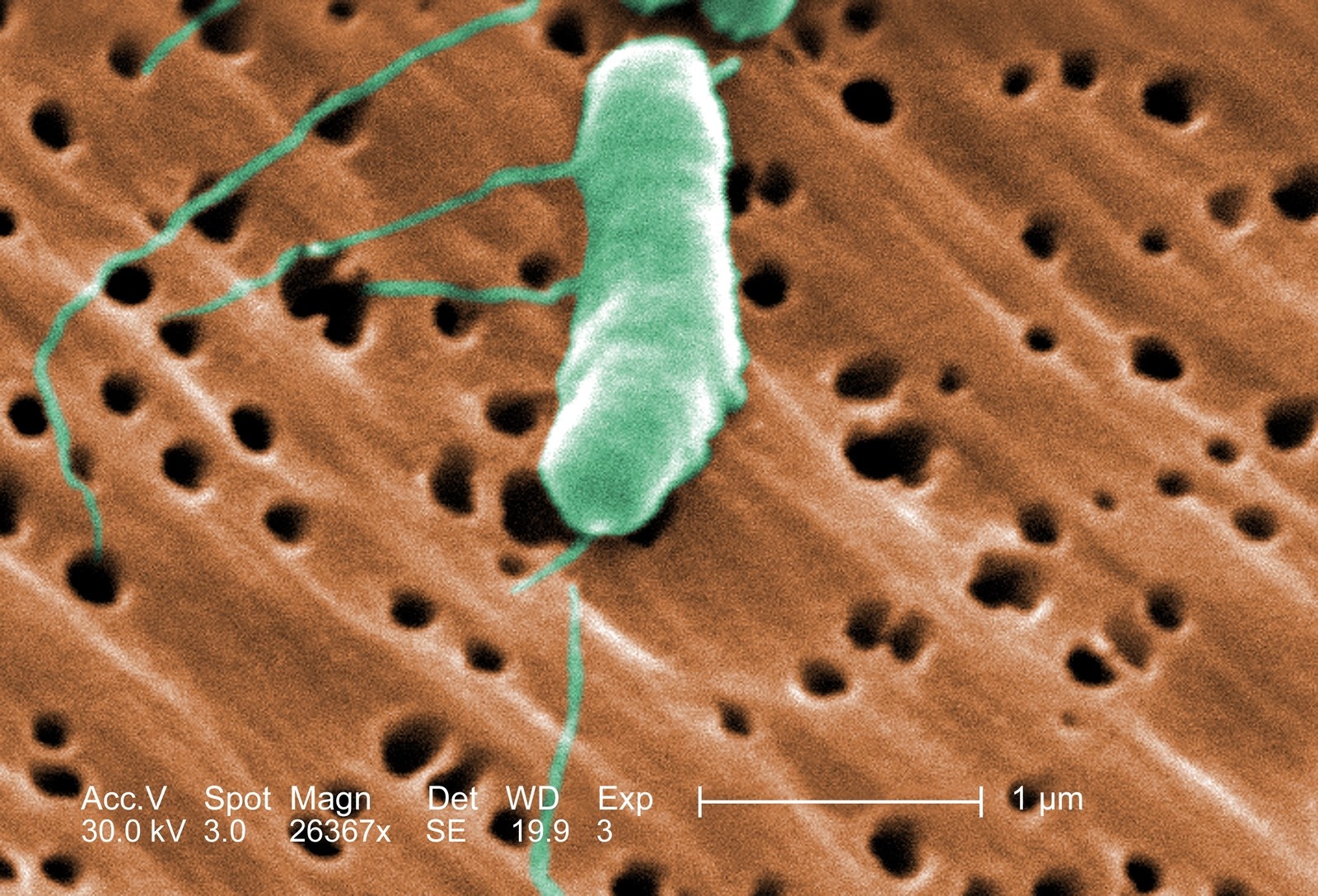 In Louisiana after Katrina, the CDC reported just over 50 cases of skin infections among evacuees, including two dozen cases of Vibrio bacterial infections.
That group of cases was particularly large because the flooding levees and stormwater provided ideal conditions for Vibrio to thrive, Rachel Noble, professor of marine sciences at the University of North Carolina at Chapel Hill, told BuzzFeed News. Also, people were less prepared, and so cut themselves and walked through floodwater while trying to escape.
Early reports suggest increased cases of Vibrio infections along the Gulf Coast, that included zones affected by storms Irma and Harvey, Noble said. But she is waiting for more comprehensive data to know for sure if these cases are related to the storm.