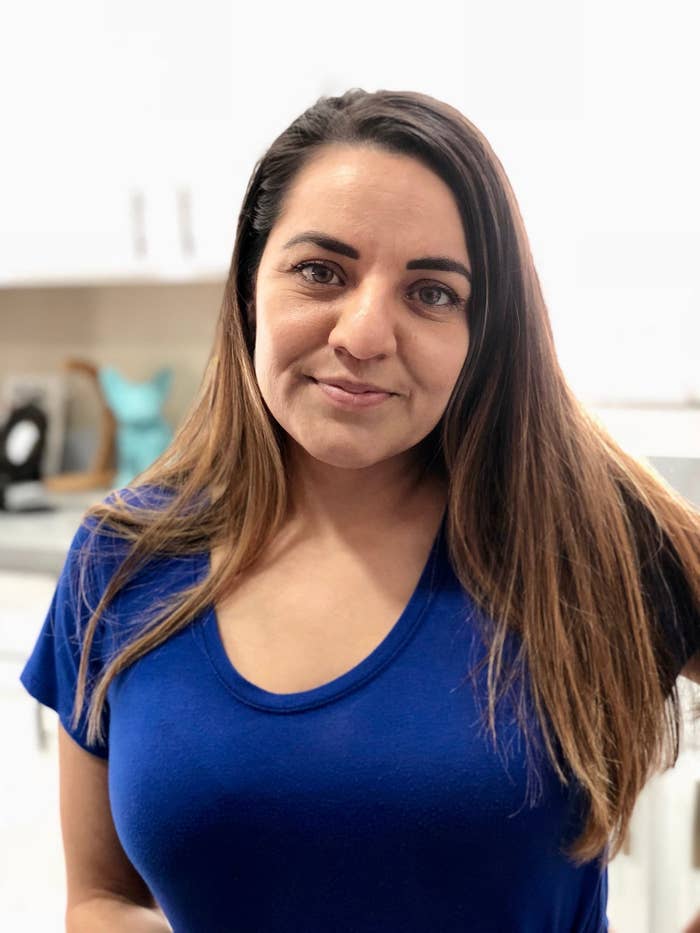 A heartbroken mom's Facebook post has attracted thousands of comments after she described how a Walgreens pharmacist refused to fill a prescription for medication that she needed to end her pregnancy.
"He has no idea what its like to want nothing more than to carry a child to full term and be unable to do so. If you have gone thru a miscarriage you know the pain and emotional roller it can be," Nicole Arteaga, a school teacher from Peoria, Arizona, wrote in her post on Friday. "I left Walgreens in tears, ashamed and feeling humiliated by a man who knows nothing of my struggles but feels it is his right to deny medication prescribed to me by my doctor."

Arteaga, 35, told BuzzFeed News that she was nine weeks pregnant when her doctor told her last week that her baby had stopped growing and didn't have a heartbeat.
Arteaga chose to take medication to end her pregnancy, rather than undergo a surgical procedure, and her doctor issued her a prescription for misoprostol.
But when she went to the Walgreens near her home to pick it up, the pharmacist asked if she was pregnant. When she said yes, he refused to sell it to her.
"I asked him why he wouldn't sell it to me, and he said it was his ethics," Arteaga said.

In a statement to BuzzFeed News, Walgreens spokesperson James Graham confirmed that company policy "allows pharmacists to step away from filling a prescription for which they have a moral objection."
Arteaga said she told the pharmacist her baby was not viable and that she did not have a choice, but "he still said no." The pharmacist offered to send her prescription to another location but could not guarantee that the pharmacist there would sell her the pill.

Arteaga tried calling her doctor and left the pharmacy in tears.
"I had a difficult time getting to sleep with all these thoughts going through my mind about how a person could control or have control over something that I needed for my well-being," she said. "After waking up in the morning I realized that this is something that is not OK, and that I wanted people to know."
On Friday morning, she posted a message on Facebook, along with a photograph of the pharmacist's business card. By Saturday evening, the post was shared more than 14,000 times and thousands of messages of commiseration poured in.
In an update on Saturday, Arteaga added that the pharmacist had transferred her prescription to another Walgreens location in Phoenix, a 20-minute drive away, where she was able to pick up her medication.

Arizona is one of six states in the US where it is legal for a pharmacist to refuse prescriptions related to contraception if it conflicts with their religious or moral beliefs, Kelli Garcia, the director of reproductive justice initiatives and senior counsel at the National Women's Law Center, told BuzzFeed News.
Cases like Arteaga's are not uncommon. Women's health advocates oppose such "conscience clauses" because they can limit women's access to necessary medication if they cannot find another pharmacy, like if they live in a rural area, Garcia said.

Also, being turned away adds to the trauma of an already painful event.
"Pharmacists shouldn't be in the business of deciding what medical care a patient gets — that decision should be between a person and her doctor," Garcia said.
Walgreens said it was sorry about the incident and apologized to Arteaga.