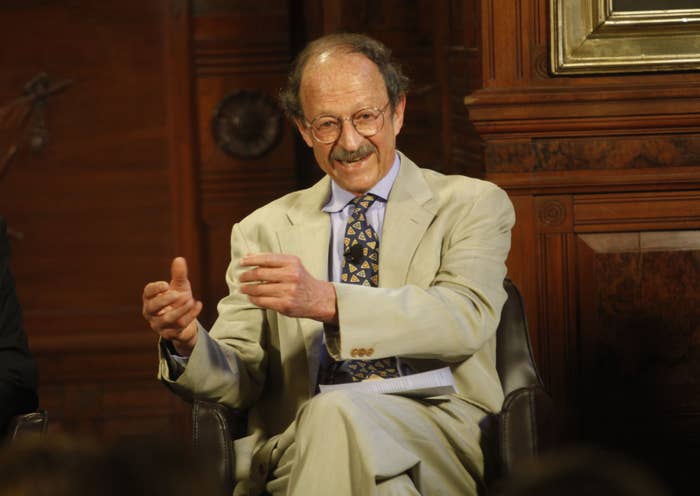 More than 2,300 scientists, including 22 Nobel winners, called on the incoming Trump administration and legislators to respect and include scientific evidence in policy decisions.

The group, which includes Nobelist and former National Cancer Institute chief Harold Varmus and MIT Nobelist physicist Frank Wilczek, signed an open letter published Wednesday by the Union of Concerned Scientists, addressed to President-elect Donald Trump and the 115th Congress, that outlined a vision for research in the new administration.
"People benefit when our nation's policies are informed by science unfettered by inappropriate political or corporate influence," the authors wrote, and asked that scientists be allowed to work free of "political or private-sector interference," publish independently, and communicate their work to the public, to Congress, and to their colleagues.
It came amid heightened concern from scientists about the incoming administration as Trump fills his cabinet. A recent survey by the Science Advisory Board found 72% of scientists believed the new administration would impact science negatively.
Trump himself has tweeted that climate change was created "by and for the Chinese," and advisers in the camp have said NASA must avoid "politicized science" and quit monitoring climate change. Myron Ebell, a vocal climate change skeptic, is leading the Environmental Protection Agency transition team, and Rep. Tom Price, named this week to lead the Department of Health and Human Services, has called for cuts to research funding.
Some observers questioned, however, whether the missive will carry any weight with Trump.
"This is a great wish list," Albert Teich, professor of science, technology, and international affairs at George Washington University, told BuzzFeed News. "And as long as we're dreaming, we'd like a pony and a choo-choo train for Christmas."
Others see a thinly veiled warning to the incoming administration.
"It seems to be a shot across the bow," Mark Harkins, a senior fellow at the Government Affairs Institute at Georgetown University, told BuzzFeed News, noting that the letter lacked token niceties like congratulations on the president-elect's victory, or an explicit mention of intentions to collaborate.
Instead, in stating that the group would "closely monitor" the administration's actions and "stand ready to hold accountable any who might seek to undermine it," Harkins said he sees a signal that translates to, "We're putting you on notice that we're watching."
"That's not a partner — that's not what your buddy does," he said. "That's what your nemesis does."
The letter also asks that legislators preserve "high standards of scientific integrity and independence independence in responding to current and emerging public health and environmental threats." Here Harkins, who worked as a staffer and legislative director for members of the House Committee on Science, Space, and Technology, sees a reference to Rep. Lamar Smith's efforts this summer to subpoena emails of climate scientists at federal agencies in his role as the chair of the House Science Committee.
Shawn Otto, author of the book War on Science, told BuzzFeed News he believes the letter is addressed as much to the public as to the incoming administration. He saw a "warning shot" that underscored the notion that "in America we do things based on evidence instead of the assertions of the powerful," Otto wrote in an email to BuzzFeed News.
Teich said the Union of Concerned Scientists laid out reasonable claims and requests — all of which he agrees with. His beef is that the "letter reads as if these were ordinary times, but they're not."
So far Trump and his inner circle of advisers have "shown no apparent regard for evidence-based policymaking or for science," Teich said, and he believes the letter is unlikely to change that: "It's spitting in the wind."