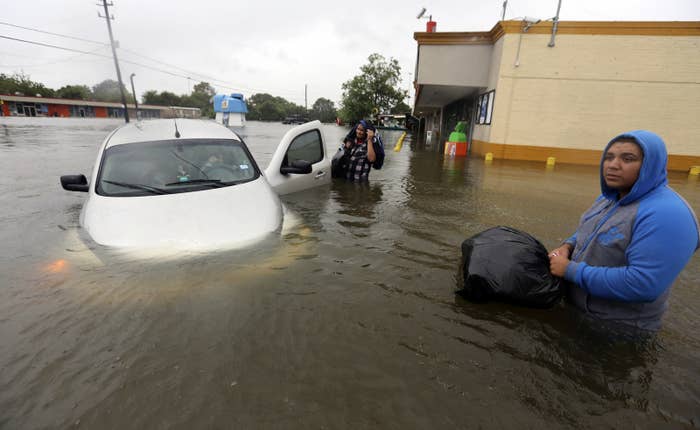 Despite assurances from officials in Texas, undocumented residents in flood-ravaged Houston say they fear putting themselves at risk of deportation if they seek help.

State and local officials have said repeatedly that they will not ask people about their immigration status if they seek help from rising storm waters, but rumors to the contrary are still causing anxiety.

"There's definitely concern from our communities about whether or not they should go out and get help," said Oscar Hernandez, an organizer with United We Dream in Houston.
The Trump administration's focus on deporting nearly all undocumented people, a new Texas law that allows authorities to ask suspects for immigration papers, and the possible repeal of DACA, or Deferred Action for Childhood Arrivals, haven't eased those concerns, he added.
There were at least 575,000 undocumented people living in Houston in 2014, according to an estimate from the Pew Research Center.

Jaime, a resident in southwest Houston who didn't want to use his last name because he is undocumented, said he had heard the public reassurances on the news, but he'd prefer to take refuge at a church, rather than a public shelter, if it came to it.
"The news is saying that if you don't have [documents] it doesn't matter," the 58-year-old said. "At least there's that."
Mari, who also didn't want to use her last name because she is undocumented, told BuzzFeed News she had heard the same reassurances on the news, but isn't sure she can believe them.

"Here, they're saying on the television that it doesn't matter if you don't have documents, but it's hard to really be confident that that's true," the 41-year-old said. "My husband has documents, but I don't."
The city of Houston on Tuesday sought to allay those fears, saying rumors of immigration papers being required at shelters were not true. Officials also reiterated that it is not city policy to ask people in need of help about their immigration status.
"WE WILL NOT ASK FOR IMMIGRATION STATUS OR PAPERS AT ANY SHELTER," officials tweeted in English and in Spanish on Tuesday afternoon.
"This rumor is FALSE!" city officials tweeted on Monday night, in English and Spanish.

Houston Mayor Sylvester Turner and Texas Gov. Greg Abbott have also said that no one will be asked for immigration papers while seeking help. And in a joint statement, Immigration and Customs Enforcement (ICE) and Customs and Border Protection said "routine non-criminal immigration enforcement operations" would not be carried out at shelters and food banks, although "the laws will not be suspended."
Turner also sought to reassure undocumented residents on Monday.

"There is absolutely no reason why anyone should not call. And I and others will be the first ones to stand up with you," he told reporters. "If someone comes and they require help and then for some reason [someone] tries to deport them, I will represent them myself."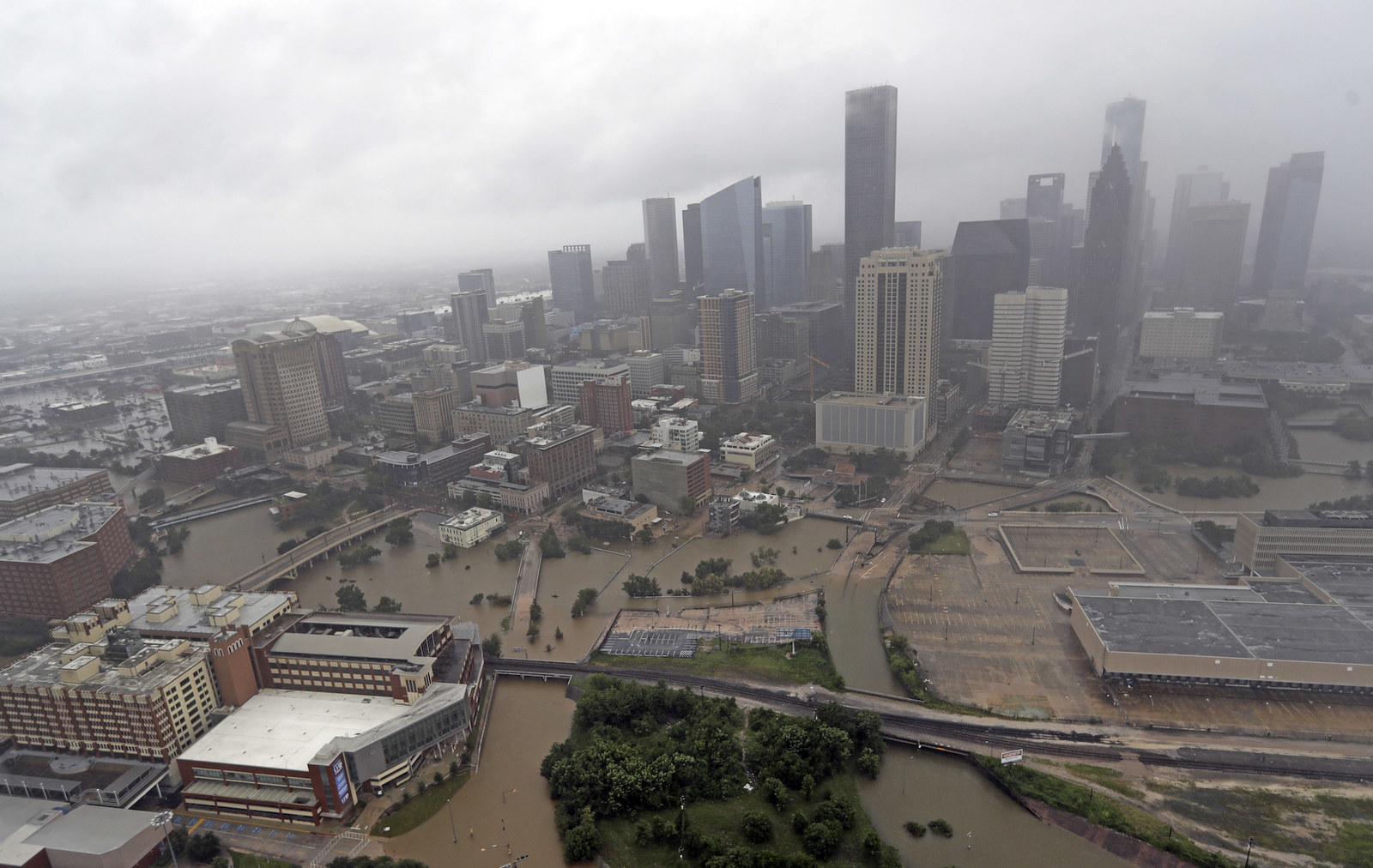 The city's police chief Art Acevedo — a vocal opponent of the new state law authorizing residency status checks — also said that any police officer who asks for immigration papers will have to file a report explaining their decision.
Meanwhile, Hernandez at United We Dream told BuzzFeed News the organization is encouraging people to seek assistance from emergency crews and shelters if they need it. But they've also set up a hotline for people to report any discrimination. They have yet to record a complaint in Houston since the storm began.
"I just feel concerned about whether people will hold to their word," he said. "It's our role more than anything to hold them accountable, that they in fact do not ask for people's immigration status when people do go out and look for help."
If you've been impacted by the storm in Texas, or have a tip about rescue, relief, government, or aid efforts, call the BuzzFeed News tipline at (646) 589-8598. Find us on Signal, email, SecureDrop, and more here.