A Woman And Her Girlfriend Say They Were Kicked Out Of An Uber After They Kissed
The women were taking an Uber between two New York City restaurants when they were kicked out of the car.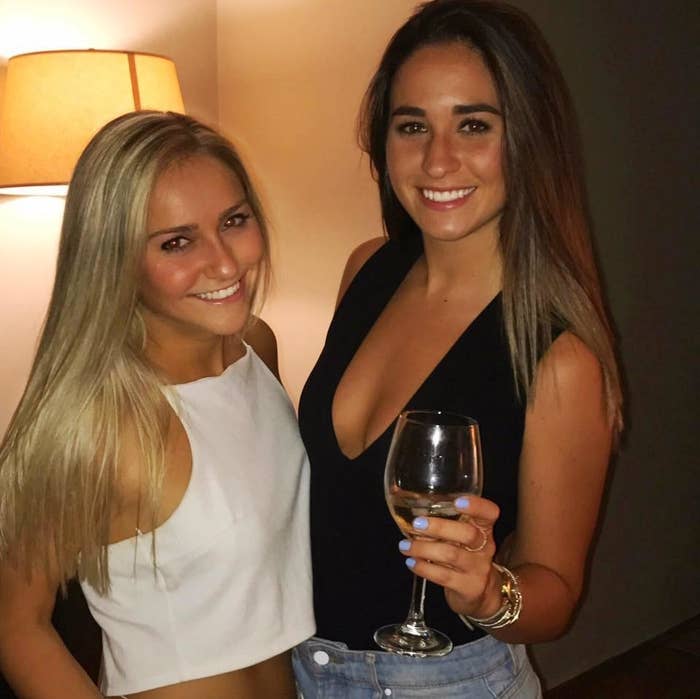 Alex Iovine and her girlfriend were sitting in the back seat of an Uber on Saturday, riding between two New York City restaurants, when they shared a quick kiss. The next thing they knew, they said, the driver kicked them out of the car.

Iovine told BuzzFeed News she and her girlfriend, Emma Pichl, got into an Uber at around 5:15 p.m. on Saturday to head from one friend's birthday party in Brooklyn to another birthday in the East Village.
Iovine said they were sitting on opposite sides of the back seat, each next to a window, but they kissed briefly on the lips at some point during the ride.
"A couple of minutes after that happened he pulled over and said, you can't do that," Iovine said Monday. "At first my girlfriend thought he was kidding and started laughing, but pretty soon it became apparent that he was serious."
She started recording the incident on her phone after he pulled over and later posted the video to YouTube. The New York Daily News first reported on the incident.

"It is illegal. You don't do that," the driver can be heard telling the women.
"Kissing is not illegal," one of the women responds.
"Yeah it is illegal," the driver says again. "You don't do that here."
One of the women again asks him, "Why are we not allowed to kiss in an Uber?"

"You're not allowed. It's disrespectful," the driver replies.
Iovine said she filed a complaint with Uber on Saturday and the New York City Commission on Human Rights on Monday.
She said she heard back from Uber two days after filing the complaint via the app because she couldn't find a phone number to call the company directly. A representative called and told her they were investigating her complaint.
A spokesperson for Uber told BuzzFeed News they received complaints from both Iovine and the driver involved. They said they could not specify what the driver had complained about for "privacy reasons."
"Uber does not tolerate any form of discrimination, and we have reached out to the rider regarding her experience. We are investigating and will take appropriate action," the Uber spokesperson said in a statement, but said they could not say specifically what consequences drivers found to have discriminated against a passenger could face.
The company directed BuzzFeed News to their nondiscrimination policy, which states that Uber prohibits discrimination "based on race, religion, national origin, disability, sexual orientation, sex, marital status, gender identity, age or any other characteristic protected under applicable federal or state law."
They also pointed to their "Community Guidelines", which says, "you shouldn't touch or flirt with other people in the car. As a reminder, Uber has a no sex rule. That's no sexual conduct with drivers or fellow riders, no matter what."
The spokesperson said Uber would not provide information about how many complaints they receive either from drivers complaining about LGBT passengers kissing or from LGBT passengers complaining about being discriminated against.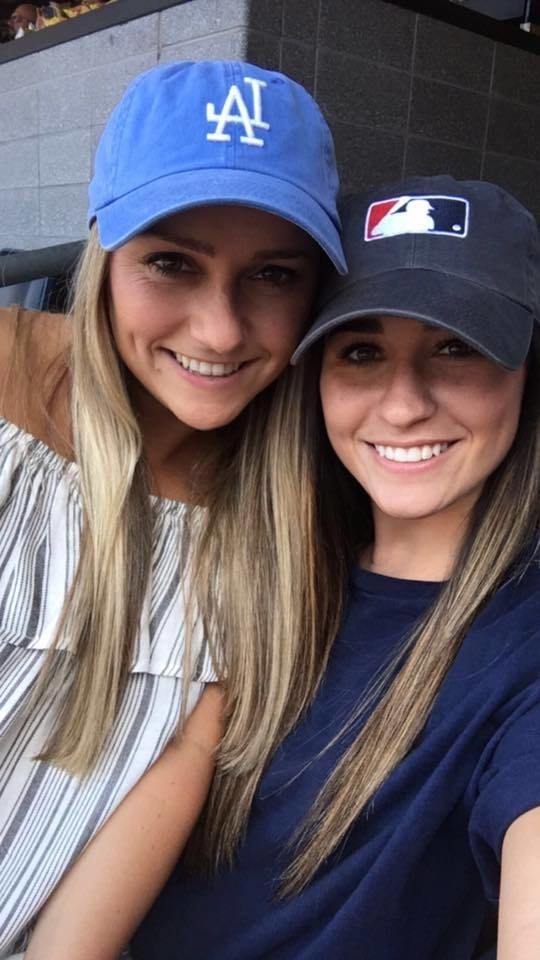 Iovine said she hasn't yet heard back from the Human Rights Commission but that a lawyer for the city's Taxi and Limousine Commission (TLC) reached out to her Monday, saying they wanted more details and are planning to investigate the driver for refusal of service.

"The victims didn't initially report it to us, but as soon as we heard about it from the Daily News, we reached out to Ms. Iovine and have begun an investigation into the driver's alleged unacceptable behavior," Allan J. Fromberg, the TLC's deputy commissioner for public affairs told BuzzFeed News.
A spokesperson for the the New York City Commission on Human Rights said they couldn't confirm or deny open cases, but said in a statement, "When someone files a complaint at the NYC Commission on Human Rights, the Commission may meet with potential victim(s) to understand the incident, present options to the victim, and can open an investigation into the matter, among other actions."
Iovine said she wants Uber to commit to making sure this doesn't happen to future riders, and to build anti-discrimination training into their hiring process.

"I honestly only really put this story out there to gain awareness and for Uber hopefully to set the baseline that this isn't okay with them and they're doing everything they can to prevent it for future riders," she said.

This isn't the first time an LGBT couple has allegedly been kicked out of an Uber or taxi cab for a quick kiss. During Pride celebrations in San Francisco in 2016, another Uber driver kicked out a gay couple for the same reason. The company was, at the time, running a campaign encouraging LGBT people in San Francisco to use their service during Pride.
Uber's national Twitter account posted that the company is "proud to stand with our LGBTQ+ community" at the beginning of Pride Month 2018 two weeks ago.
There were two other similar incidents in New York City that gained publicity in recent years, one in 2016 and one in 2009 — in the 2009 incident, a gay couple was hugging in the back seat of a yellow cab on a cold night when the driver pulled over and told them to get out.

In 2016, another New York City yellow cab driver ordered a lesbian couple to get out of his car and swore at them after they shared a kiss in the back seat.
He was ordered by the city Human Rights Commission to pay $14,000 to the couple and to complete 152 hours of community service. The couple settled for a mediated apology and anti-discrimination lessons for the driver instead.