President Trump loves Time magazine.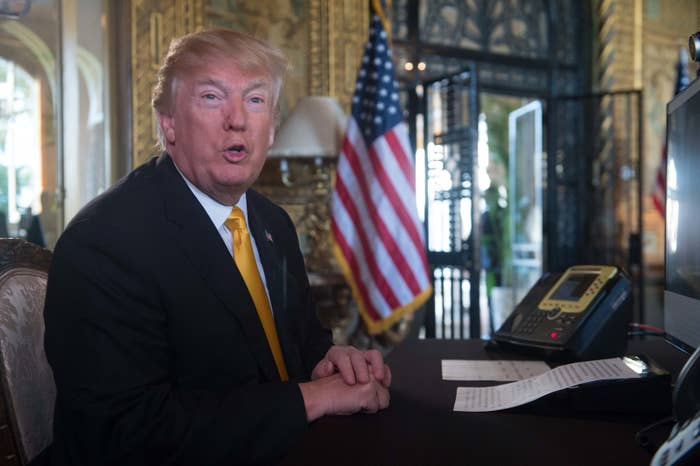 He loves it so much that for years he had a fake Time cover featuring himself hanging in his resorts and offices.
Last year, to no one's surprise, Trump was named "Person of the Year" after his shocker of an election victory.
It was a big day for him.
Especially as he had sour grapes from the year before, when they picked Angela Merkel.
But on Friday night, the president tweeted that he'd turned down the magazine's offer to "PROBABLY" honor him again this year, because "probably is no good."
People were quick to mock what some thought sounded like a pre-emptive excuse for not being chosen this year.
Some people told their own stories about turning down awards they weren't offered, including tennis superstar Andy Murray.
But former Obama adviser Dan Pfeiffer just felt kinda sorry for Trump.
A few former Time employees, including ex managing editor Richard Stengel, weighed in to say that Trump's description of the selection process is not how it works.
Time's current Chief Content Officer Alan Murray elaborated, tweeting "Amazing. Not a speck of truth here."
The magazine itself even said the president had his facts wrong.
Still, actor Patricia Arquette had a helpful suggestion for the president.